Hello Steemians☺☺☺
Hope all is safe and good😊😊😊
This week that passed I'm so busy. Aside from month end because of paper works, I am also busy preparing some decorations for christmas. And since our manager didn't give us yet a christmas decorations, I decided to set up the "Christmas Tree" first since this thing is just in our stock room.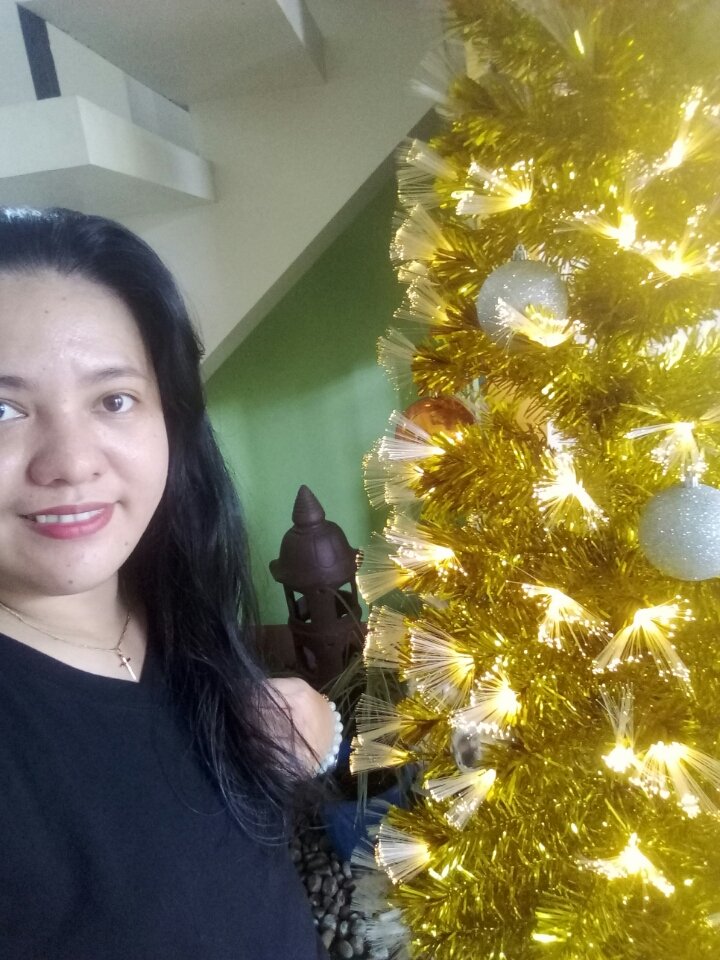 So I get it in there and started to set it up. And right after I set it I took a selfie of my work. It's just so simple like me. What the most important is that we feel the presence of the spirit of christmas.
I am so excited for this Christmas. Because last year, honestly I didn't feel it. Pandemic ruined it. And this year christmas hopefully will already be okay.
That's all for now everyone. Keep safe always and God bless😘😘😊
yours truly,