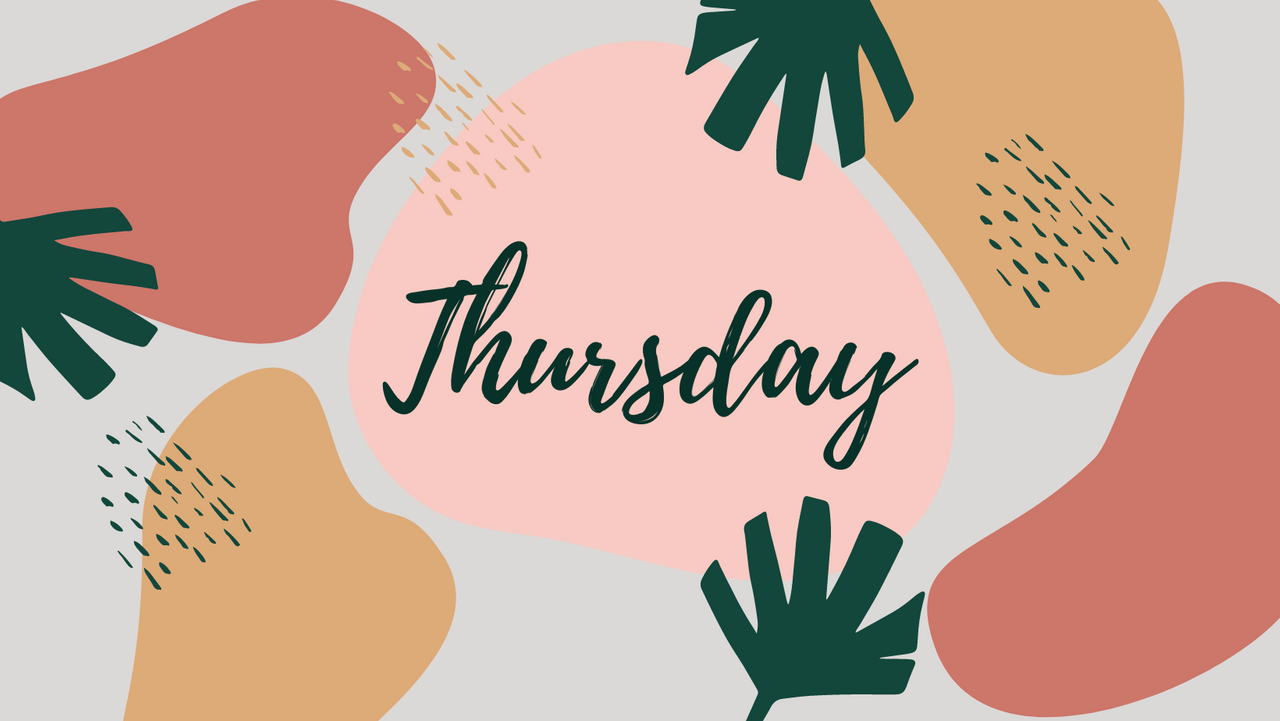 I woke up in an unusual dream. It was quite a long dream but the only thing that I remember was a fire at the rear of a fire truck. When I checked my phone, it was almost nine in the morning. Even when the sun was shining, I didn't get out of bed. I stayed there for quite a while, rolled to and fro because I again remember my new wallpaper on my phone. When I calmed down, I stood up to boil water for my chocolate oats. I poured three spoonfuls of chocolate-flavored oats and then a spoonful of cocoa powder into my mug. I have a sweet tooth so yes, adding cocoa powder to choco-flavored oats is a must. After that, I poured the hot water. I like my oats to be full of water rather than being thick and chocolatey.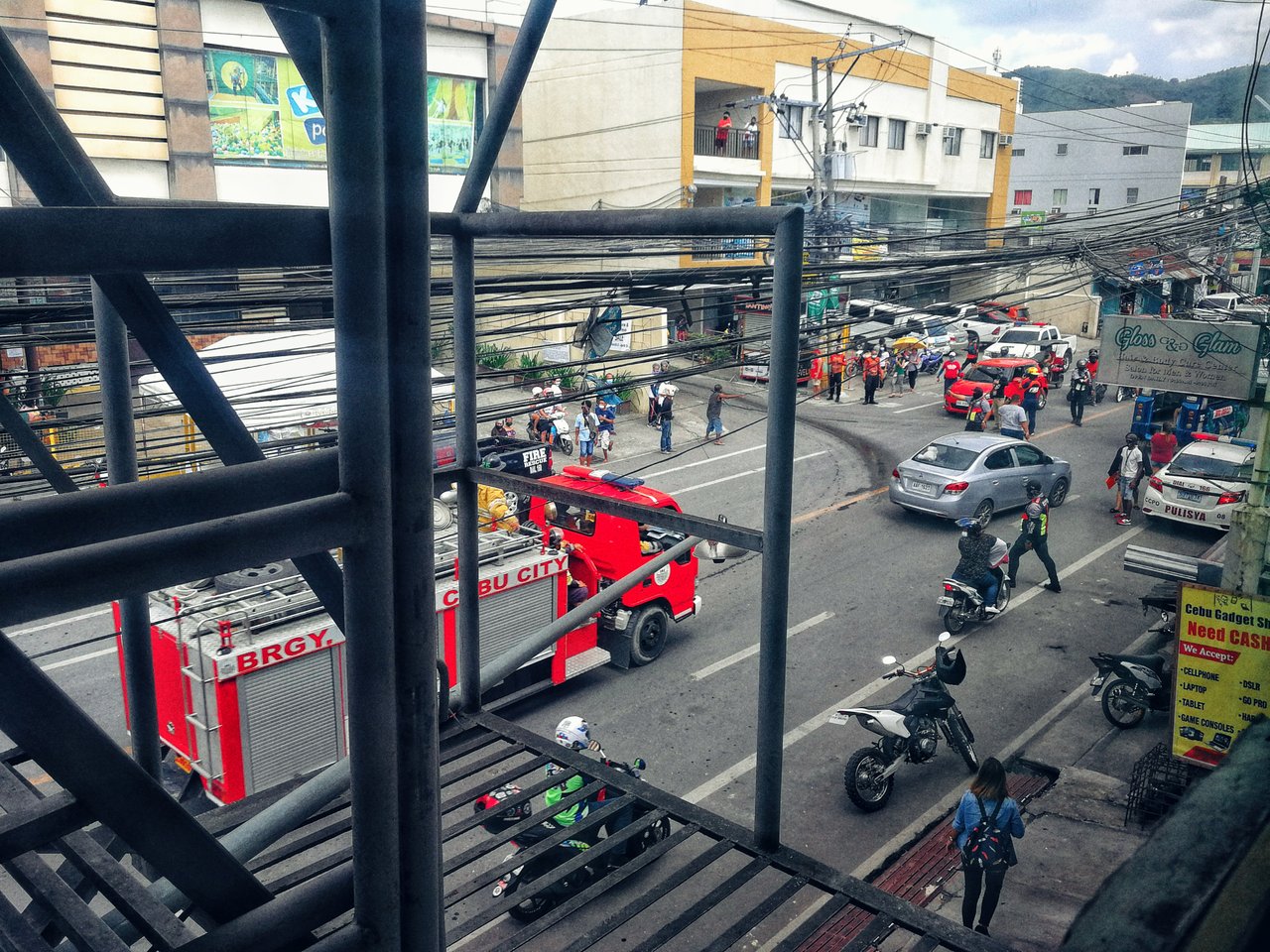 Fire truck ready to turn left
Also, I don't like hot food or beverages, so I waited for several minutes before I drink it. It was already ten that I heard sirens go closer and closer. I thought it would just pass by, but the sound was so close. I went to the big room and looked out the window. And there, I saw fire trucks in front of my apartment, ready to make a left turn. I then remembered my dream.
There were more than 15 firetrucks passed by. Traffic started to become heavier since vehicles are obliged to stop when there are police cars, fire trucks, and ambulance. The street became very busy. I checked the sky and it was starting to get dark, probably because of the smoke.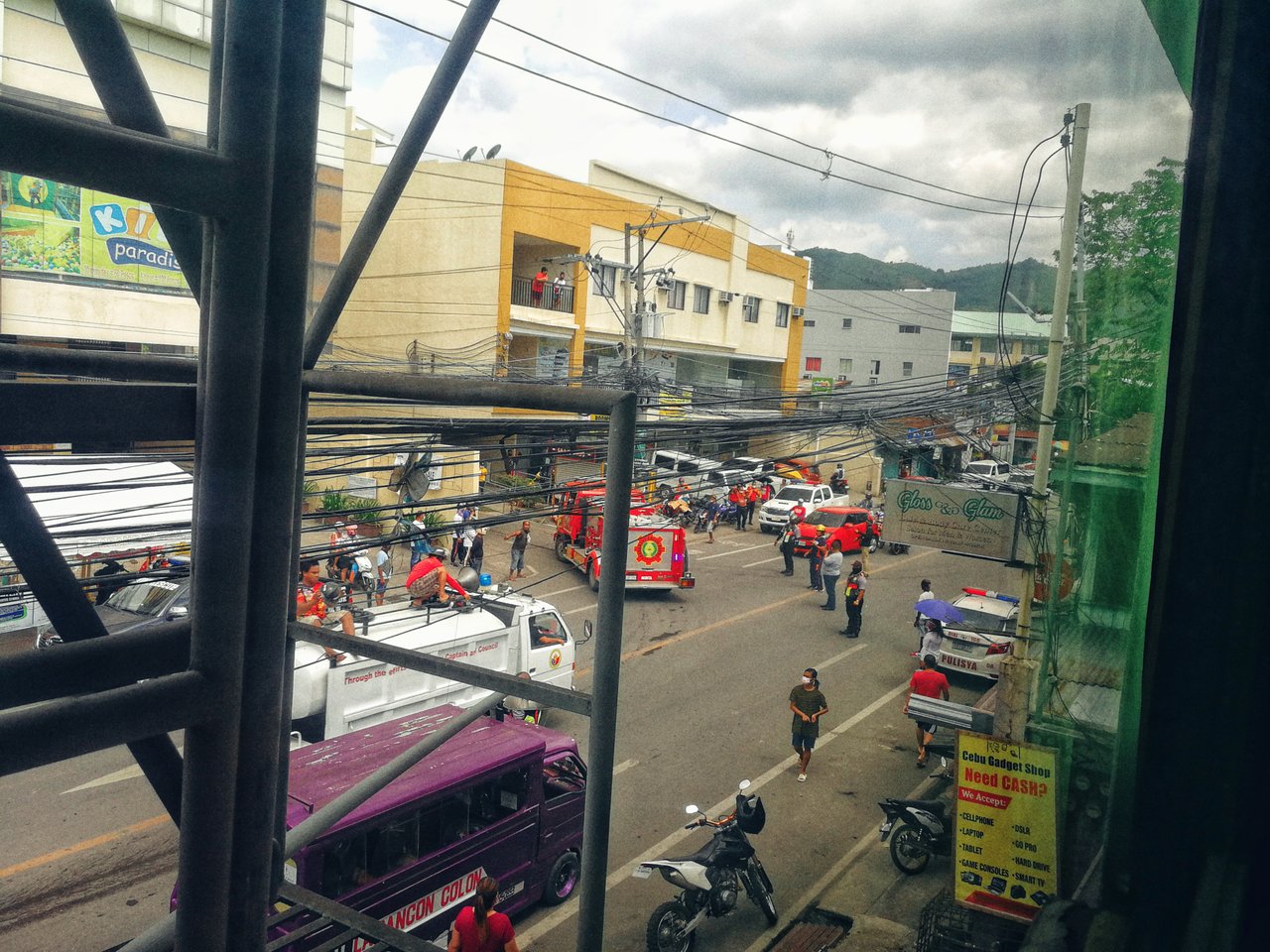 The incident was starting to cause a traffic. There were police cars, media, and ambulance nearby.
It really amazes me how the Bureau of Fire Protection (BFP) here in Cebu City corresponds and acts immediately in cases like this. It seems like all the BFP in every community in Cebu City go to the affected area.
Noon came, and I decided not to eat lunch. I still had my headache and not in the mood to cook something. Several minutes later, the reason behind the head-cracking headache arrived~~red visitor. I just curled in my bed and did nothing at lunch break.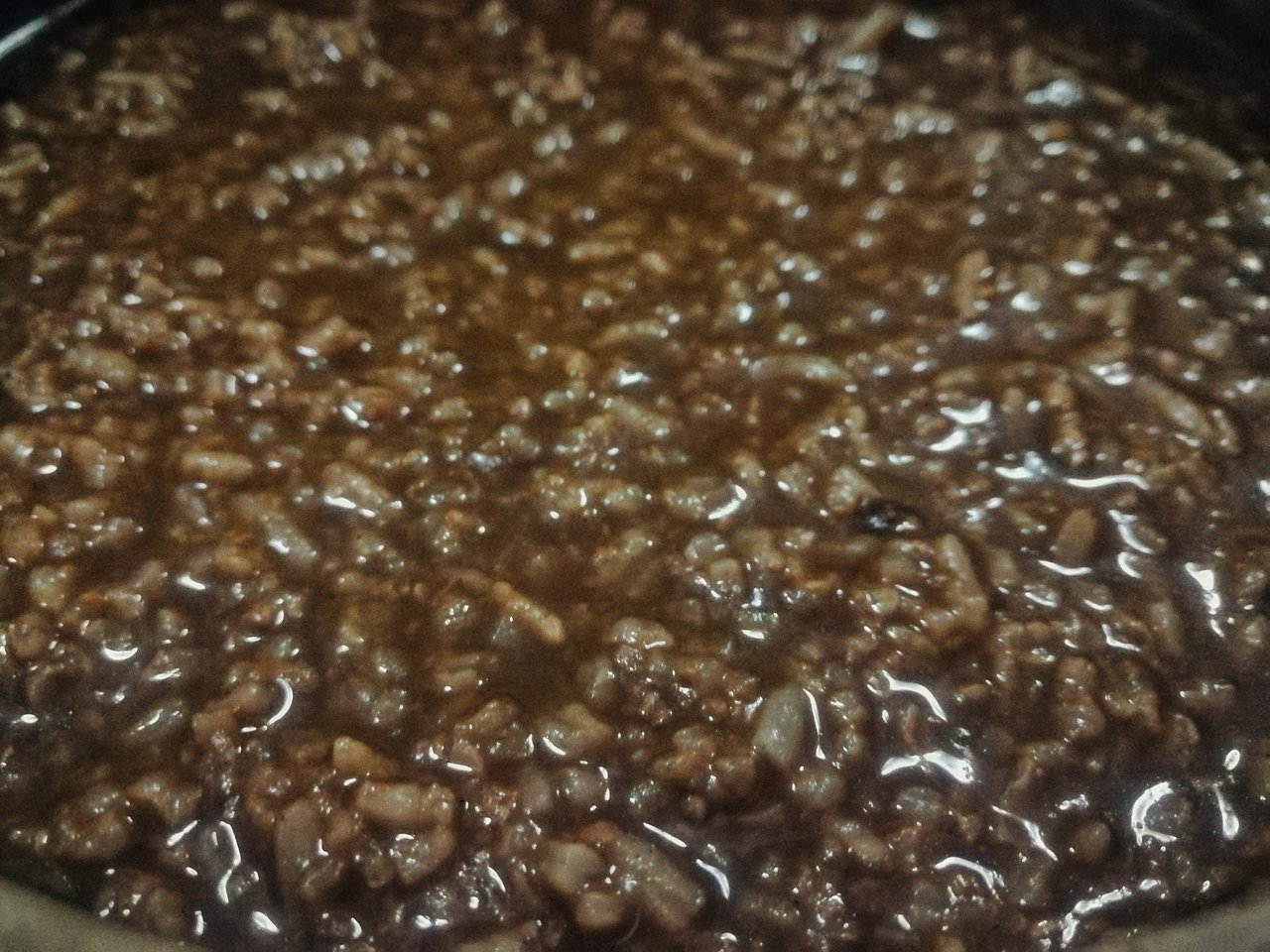 Champorado for dinner.
After the lunch break, I stood and went to my work slash study slash art room. I worked until evening even though I had dysmenorrhea. It was past six in the evening that I was done with my task. Instead of cooking a meal for our dinner, I made a Champorado, a chocolate rice porridge. Then, I paired it with meatloaf.
I was hoping to study and then write, but my lower abdomen hurt a lot. So I went to bed and fell asleep. I don't know what time was that, but I just know it was early like around ten in the evening.
I guess that would be all guys!

Keep safe always.

---

K N E E L Y R A C