Heya guys! Long time no post, I have been away for a long time now but I am back to share some of my artworks. For now here is a comic that I made.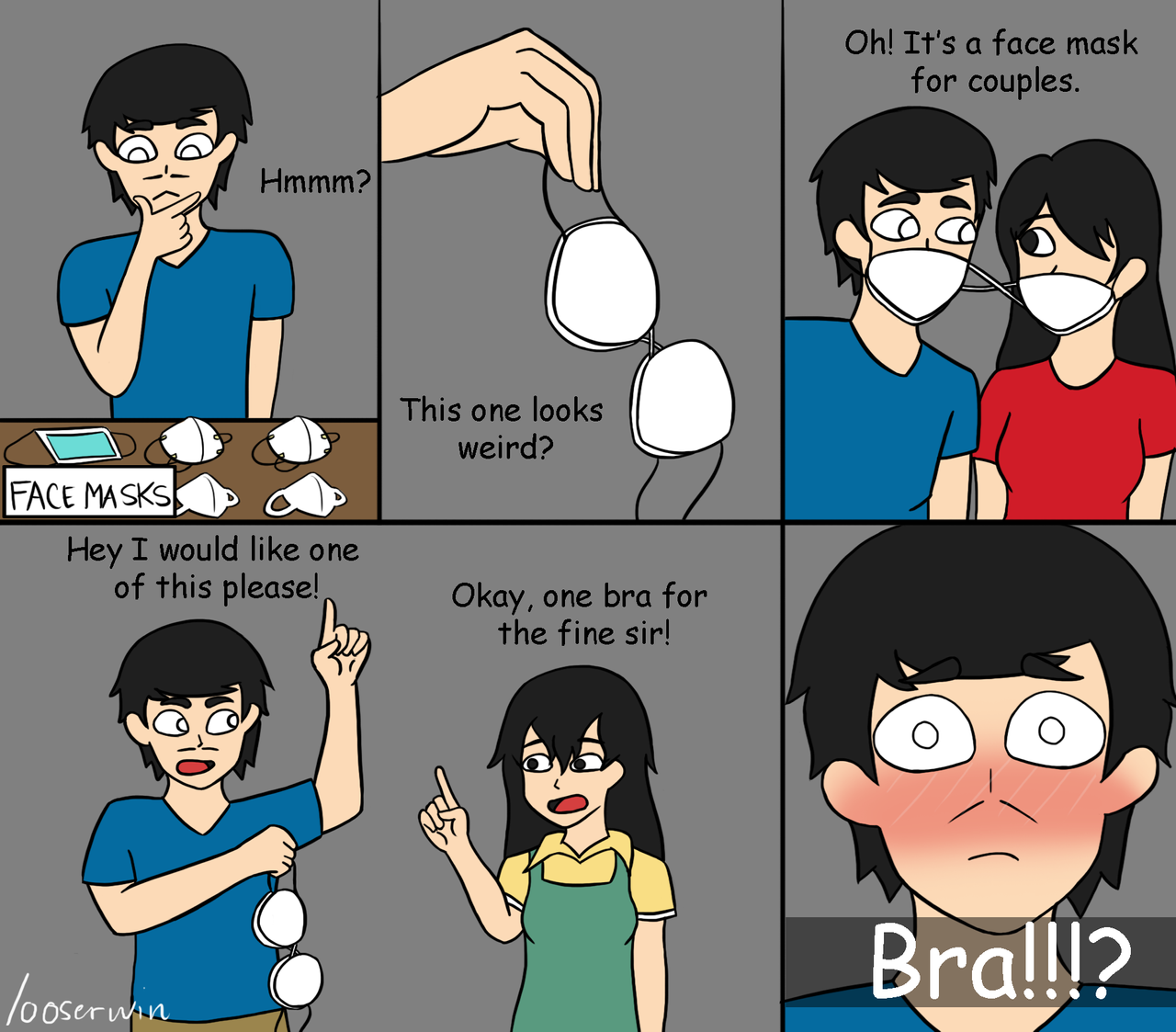 Don't you hate it when you get caught being weird? This happened a long time ago in a supermarket, me and my family have been shopping and I stumbled upon this stall which sells face masks. Then I saw this weird looking face mask and thought to myself maybe this is for couples but it turns out to be a bra. The good news is that nobody saw me that time but I had to make this comic funny so I had adjusted the situation.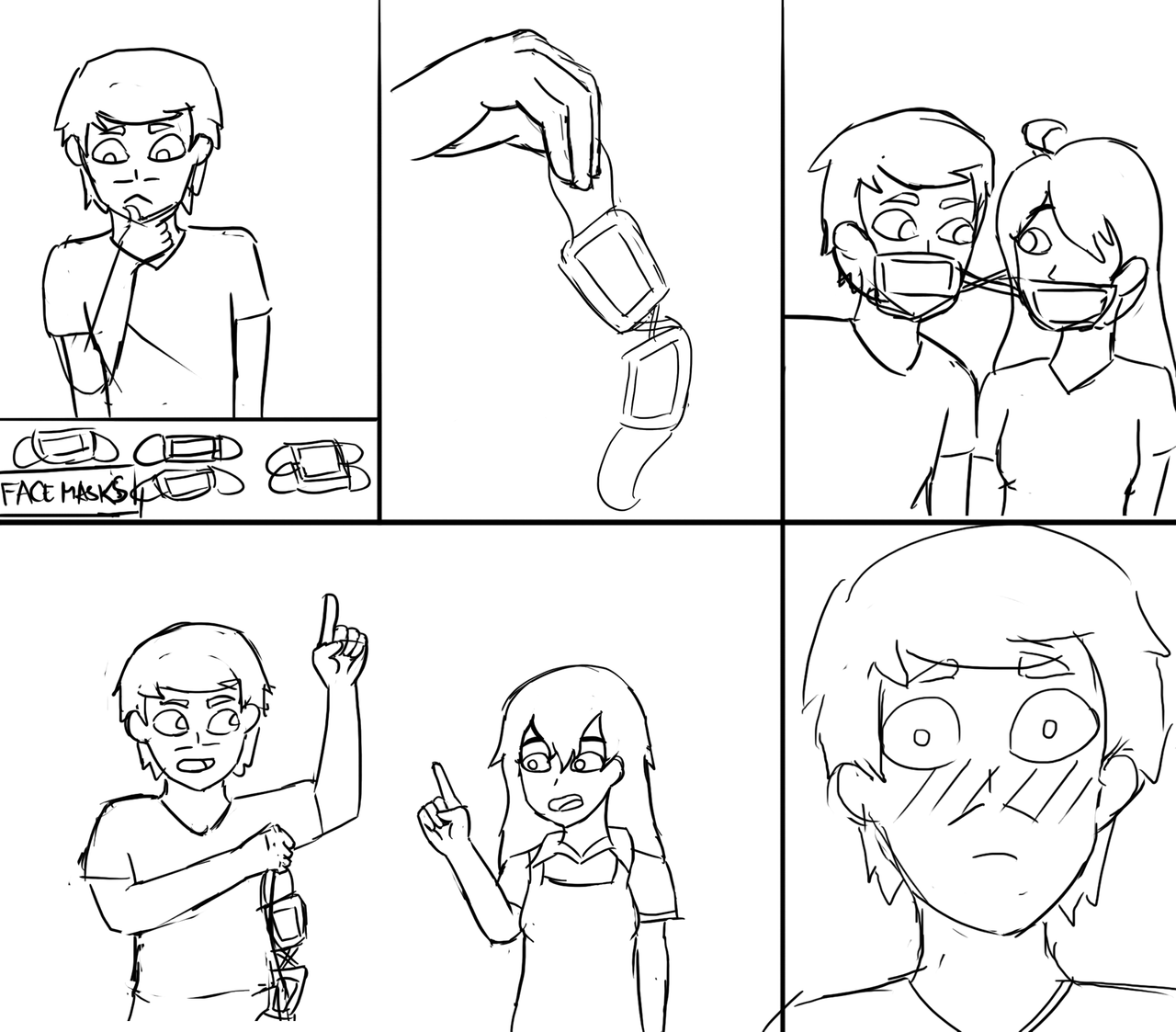 Had to modify some of the sketch so it turns out looking natural. The bra was supposed to be a normal surgical mask but it looks really weird so I had to make it into an actual bra, also the masks on the stand were changed into N95 masks.
The characters included in this comic are my OCs Louise and Sally (the saleslady). I had come up with this one before the whole Covid incident had happened. Let's all be safe and wear our face masks and be sure to take our vitamins to fight Covid. That's all for now, thanks for dropping by.