I wish everyone here a pleasant evening. Today, I wrote on my notebook about posting something for Steemit. But I couldn't figure out what to post so I settled with photography instead. At first, I thought it would be great to share something regarding gears and equipments but it would take time for me to finish that so I will just share with you some images I took when we were still in Oslob.
Perhaps my wife had mentioned in her diary blog entries that we are currently in Cebu City. We spent two weeks in Oslob and now we are back in the city because we need to get Matti to a pedia for his Conj. Pneumonia booster. This will be his last shot.
My wife already set a schedule with Dr. Marini and there were also other things that we needed to do like installing the RFID for CCLEX which will open soon by this week. That's quite exciting because the third bridge will be opened, we will surely go there too on the opening day.
Anyway, here are the images I took: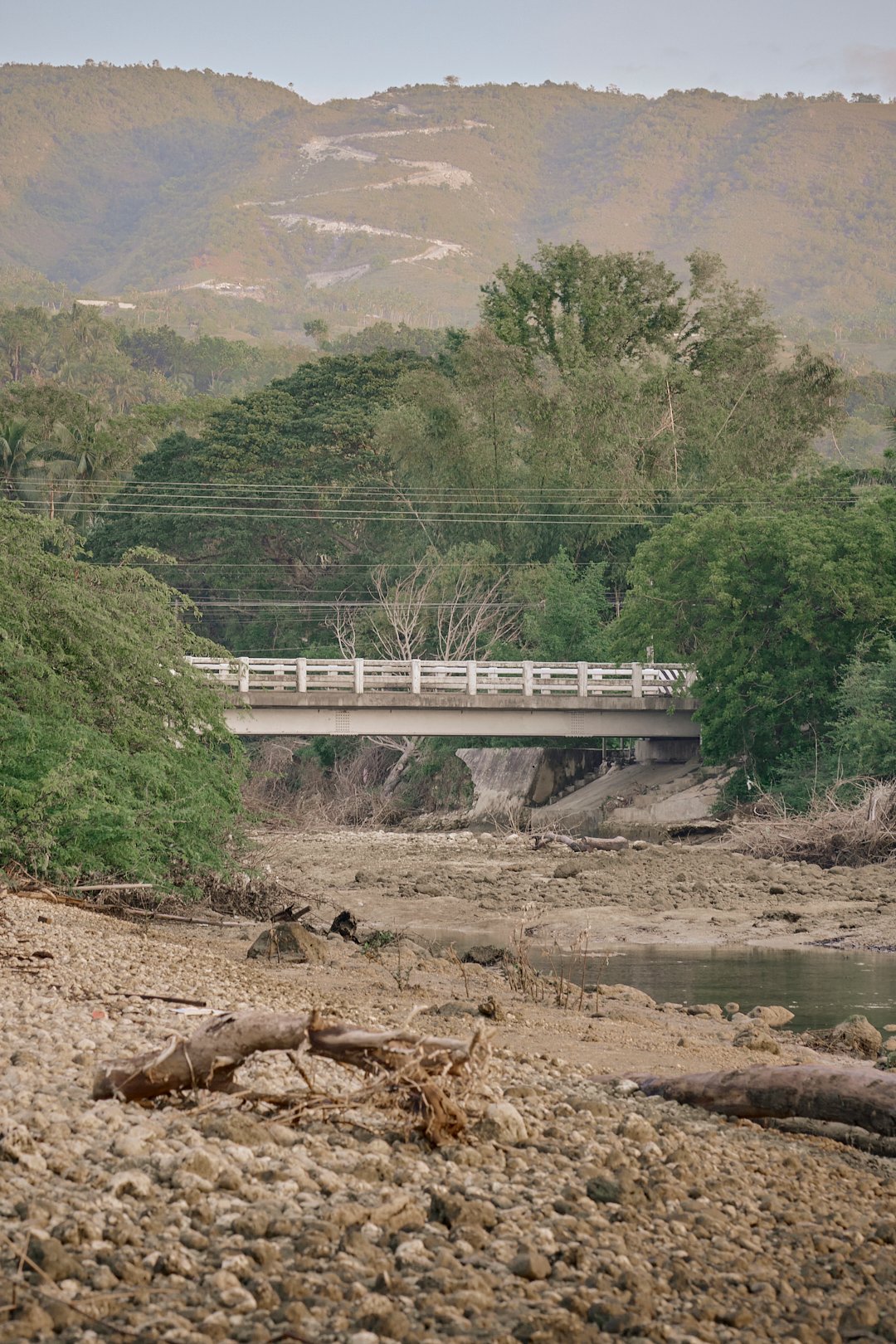 The river here used to be filled with water when I was younger. A couple decades after, it has been dry and worse case was that when Typhoon Odette visited the country, it made such impact on the river, it had somehow eaten a few meters of the side soils and even drifted a few houses which were nearby the river.
Now, it is already very wide and in fact, there were land owners who are now selling their property.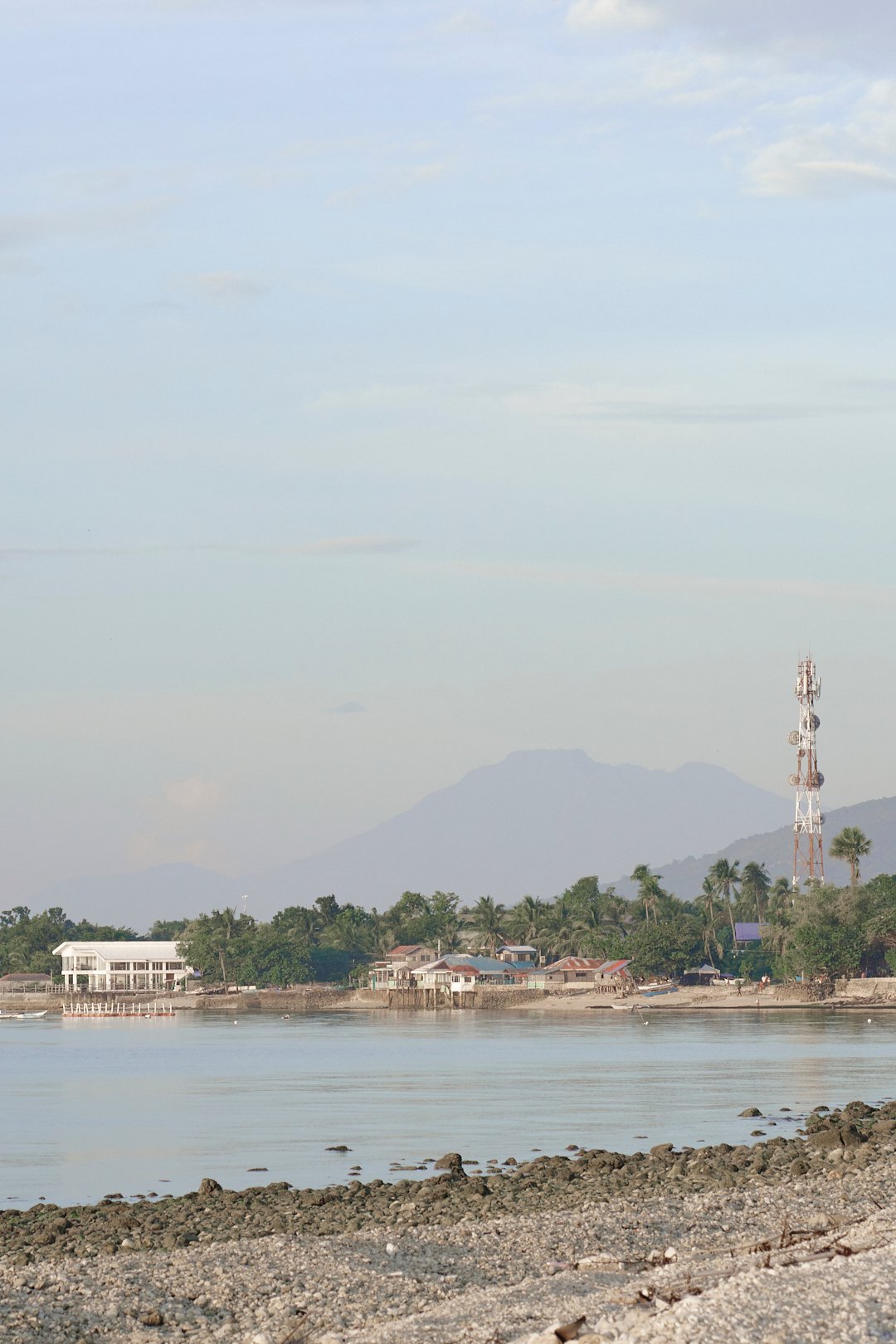 For these three photos, I was aiming for a dreamy, low contrast low. This one above was taken at the end of the Lagnason bridge and I was delighted to see the mountain from behind.
Then I saw some Oslobanons walking at the shoreline. I did make a quick click on the shutter button so they won't notice that I took a shot of them. I hope they didn't notice it.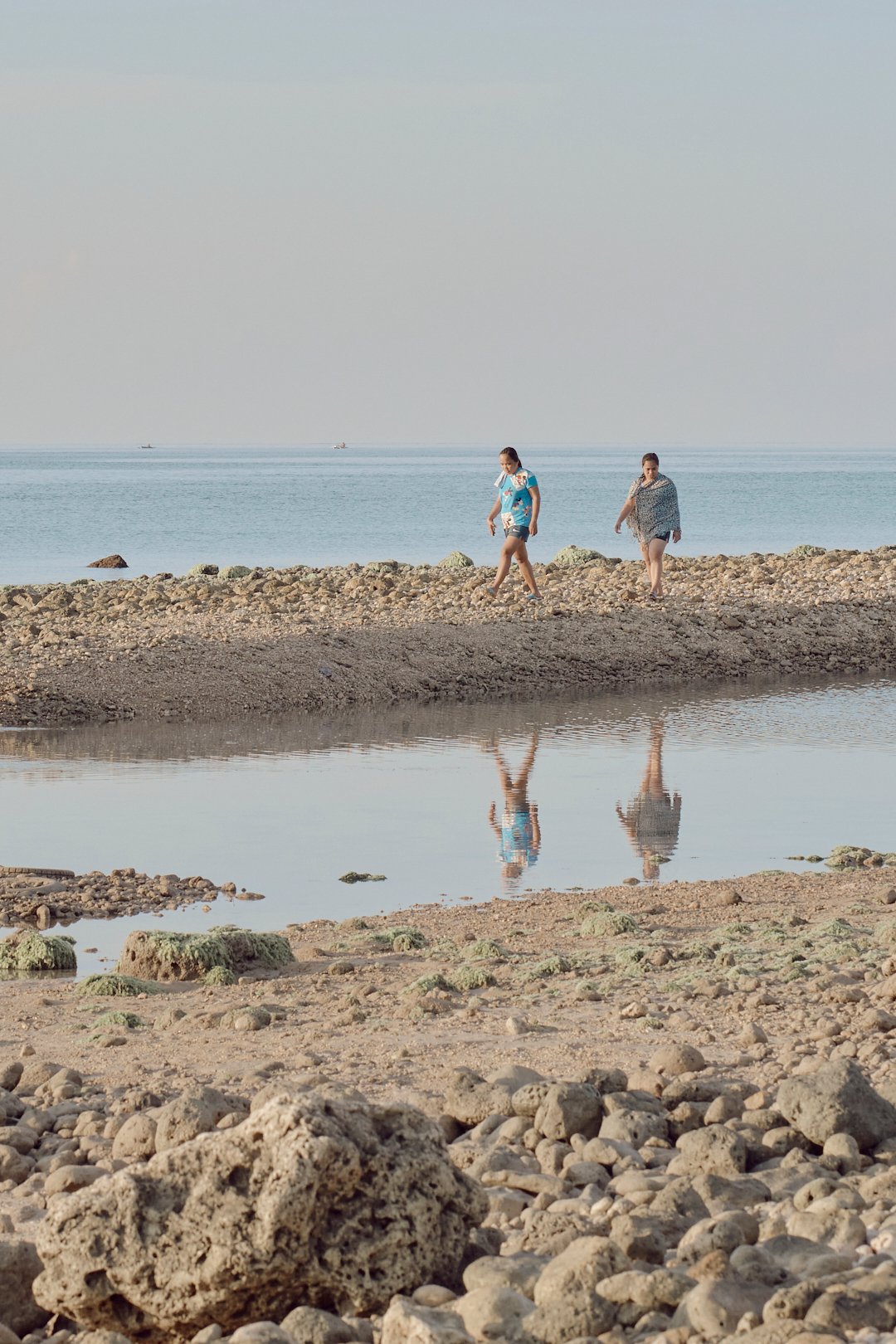 What I like about this is the reflection on the water. I really love this kind of photography and I even try this in the city whenever it rains.
---
Taking photographs requires a lot of practice. It took me numerous hours of practicing, getting acquainted with the buttons, the settings, there's ISO, aperture, shutter speed, and a lot more to consider when taking photos but as long as you continue to practice, it will become easier, there's muscle memory but it is not perfect always, there will always be times when I forget to set this and that from the camera settings.
Aside from the settings on the camera, it is also important to learn the software used for postprocessing. There are many softwares available but most of them are paid applciatons. Perhaps next time I will be able to share with you the applications I use to edit the photos.
Stay tuned for that and let me know what other kind of photography topics you would like to learn more from me. I'd be happy to talk about them. Just comment below!
---
I think that's all for today and see you on the next one!
To God be the glory!