Hello everyone! It's been a while so I am hesitant to post but my wife has been consistently urging me to publish my photos so today, let me share with you some shots which I took using my new lens. Yes, I have purchased a new one again. This was a great deal because it's a macro lens and it was sold for only Php 3000.
I had it shipped from Cebu to Bohol and when it arrived a few days ago, I tested it with the things I see around the parents' house here in Guindulman, Bohol.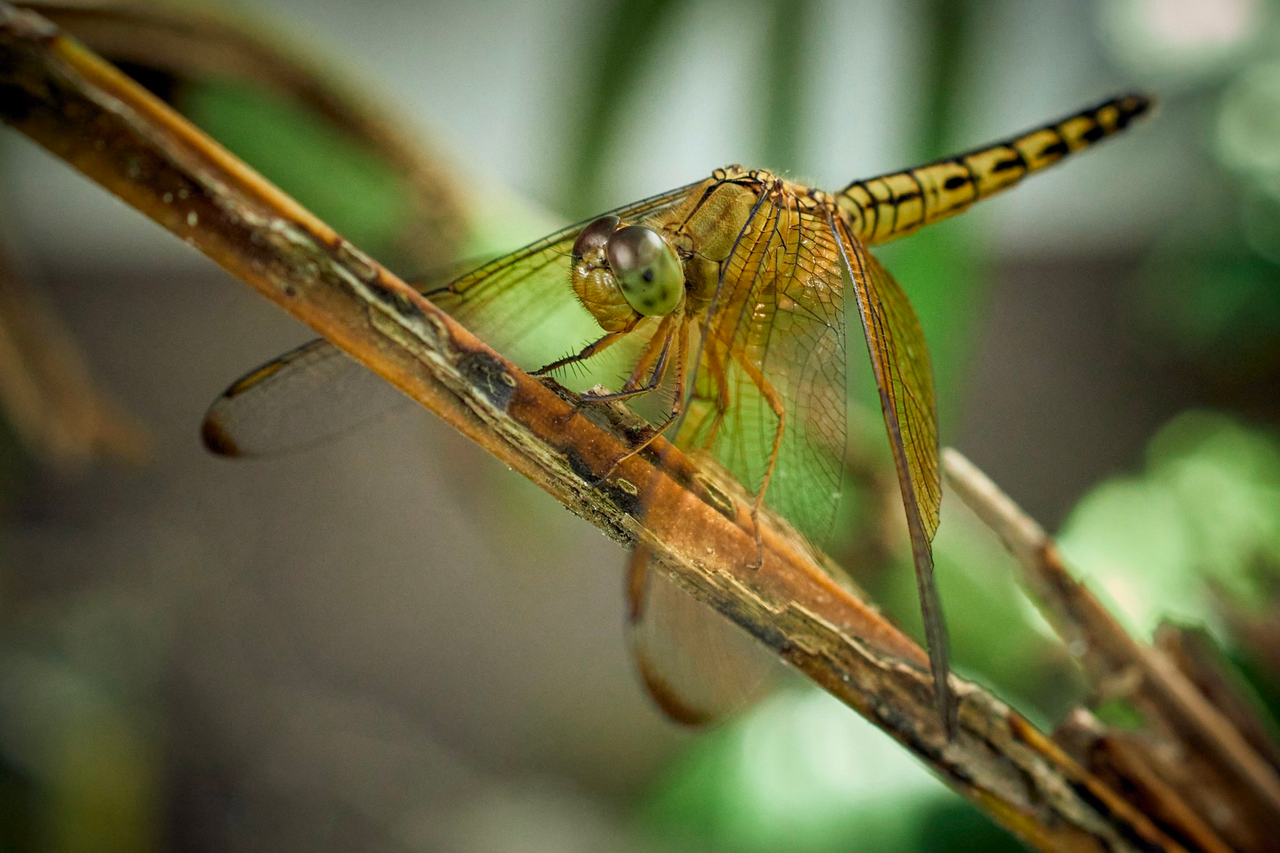 Here's the first try and I am so glad that this dragonfly was just there holding still on that branch. I was afraid it would fly away but thankfully, it stayed in there while I try to get the focus right. Using this lens with an adapter on a mirrorless camera is so neat!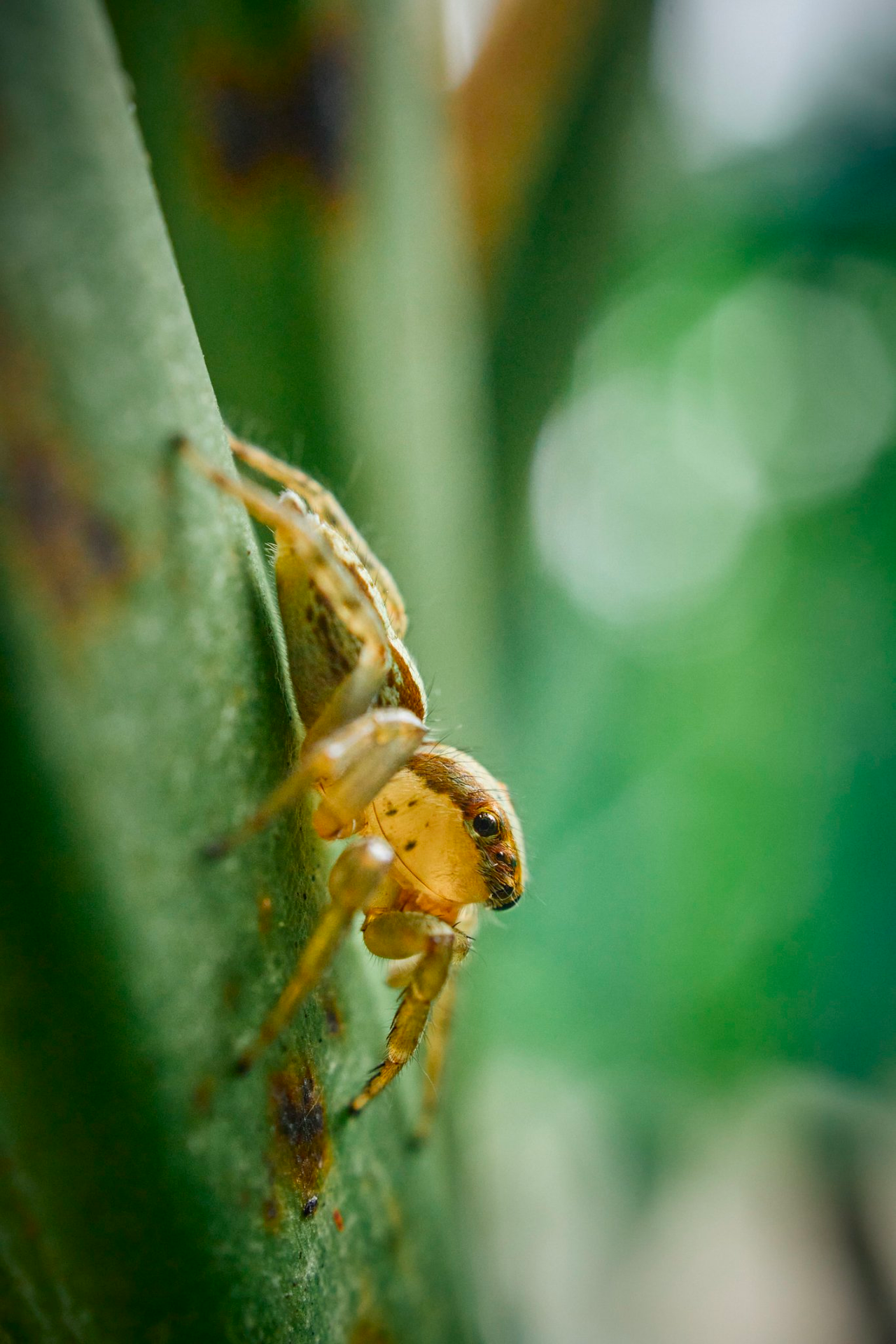 This is a Sony A mount with their old DSLR cameras. With an aperture of f/2.8, I was able to take shots with my glass wide open. Also, I have been wanting to own my personal macro lens. This was supposed to be an auto-focus lens but since it is not directly compatible with the new mirrorless cameras, it is being used now as a manual lens.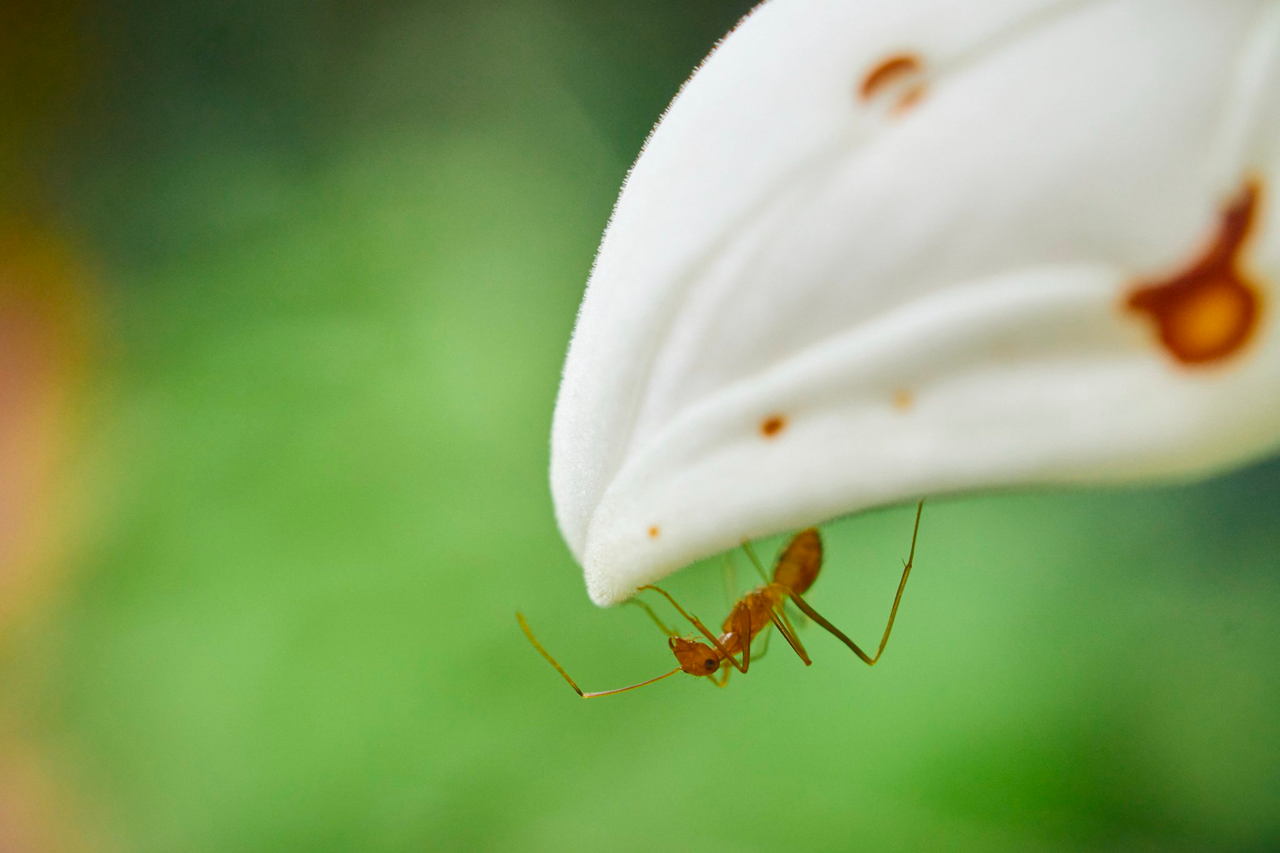 Ants are good subjects for macro shots. Just look at these photos! They were crowding this flower and I am not sure why but they look interesting! I have to take a shot from down under!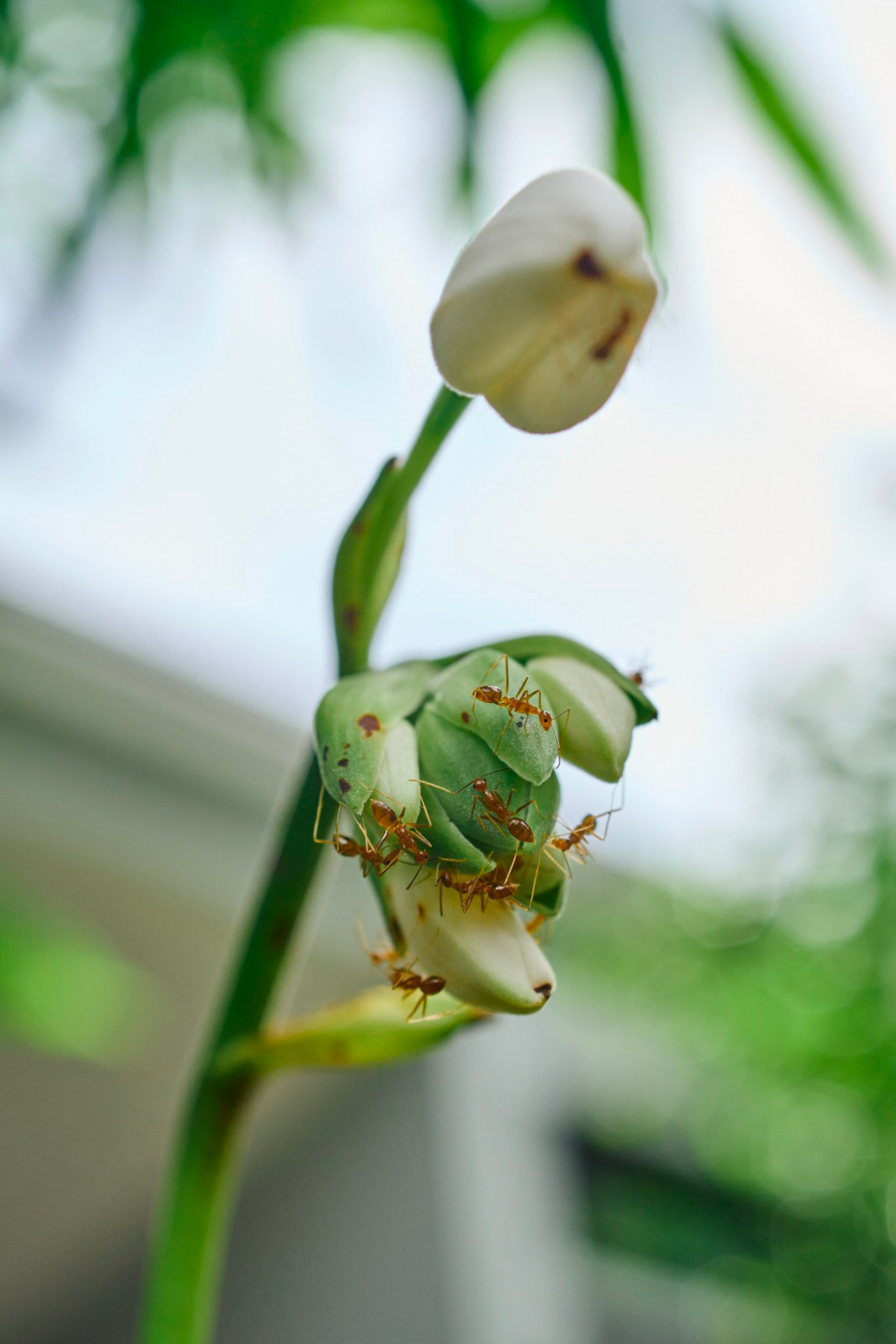 And of course plants, ferns, the details deserve to be taken a shot. It's amazing how we can see small things from a camera lens. Some of these our naked eyes won't even have a chance to see but with macro lenses, it is possible.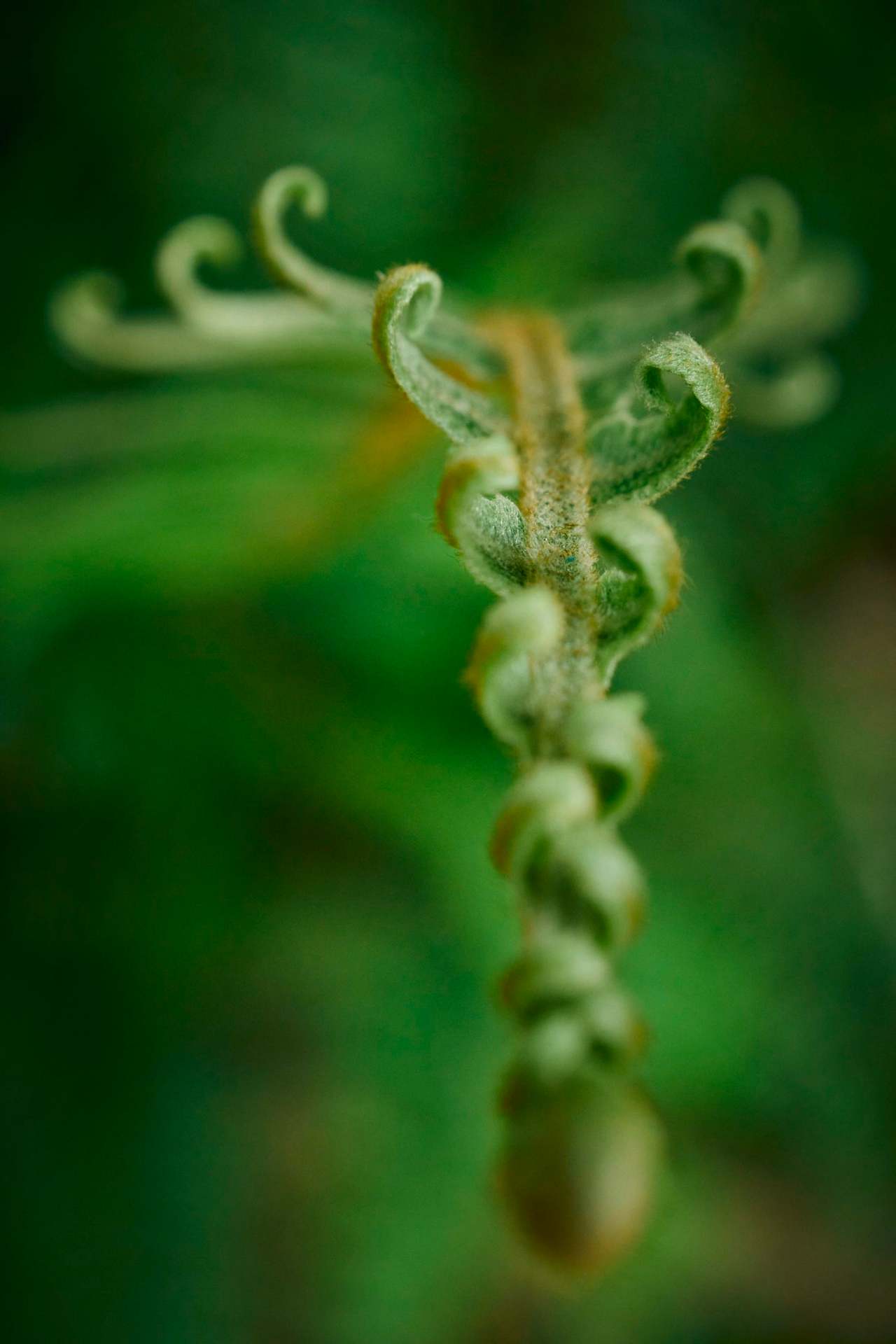 So here's how the setup: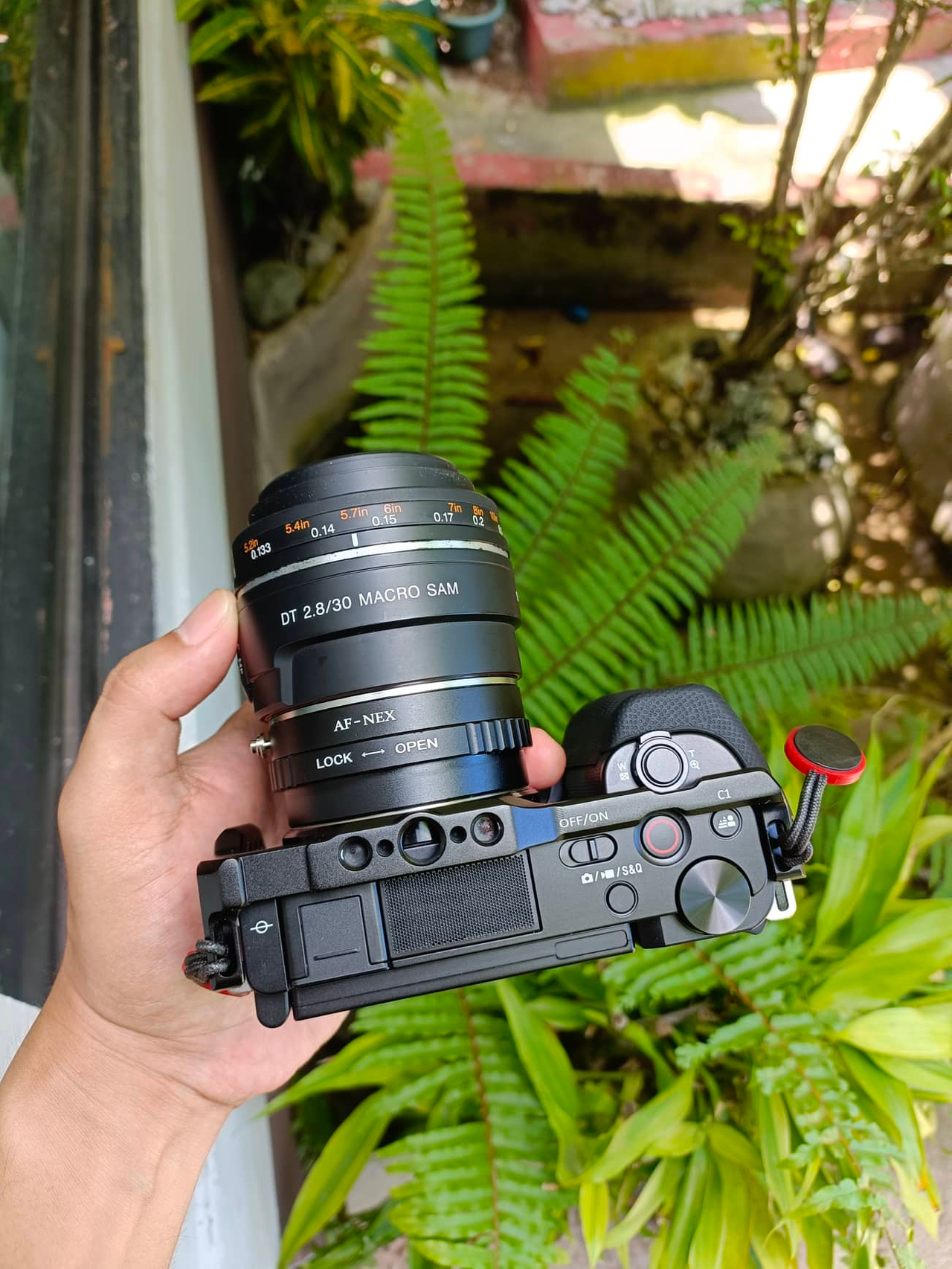 That's a Sony ZV-E10 with a generic A mount to E mount adapter and the 30 mm f/2.8 aperture macro lens.
Thank you for reading and I hope to share more in the next days! Have a great one and God bless!
To God be the glory!