Hello Steemit! I am back again with a series of photos to share. These images are captured with a Lumix GX85 paired with 15mm f1.7 for a bit wider field of view. Again, I wanted to simplify the workflow so all of these photos are straight out of camera JPEGs.
Last week, I shared about my Black and White JPEG Mode Shooting using the same camera. It was nice to be capturing and posting directly without doing any post-processing work, it's liberating I should say. It makes the workflow faster. Most of the time, when I am shooting RAW, I get to only post and share my work after a few weeks, worse, I won't have time to get them edited at all so they just sit on my hard drive but with shooting JPEG, I can immediately share the results, I prefer just not making any changes on the image.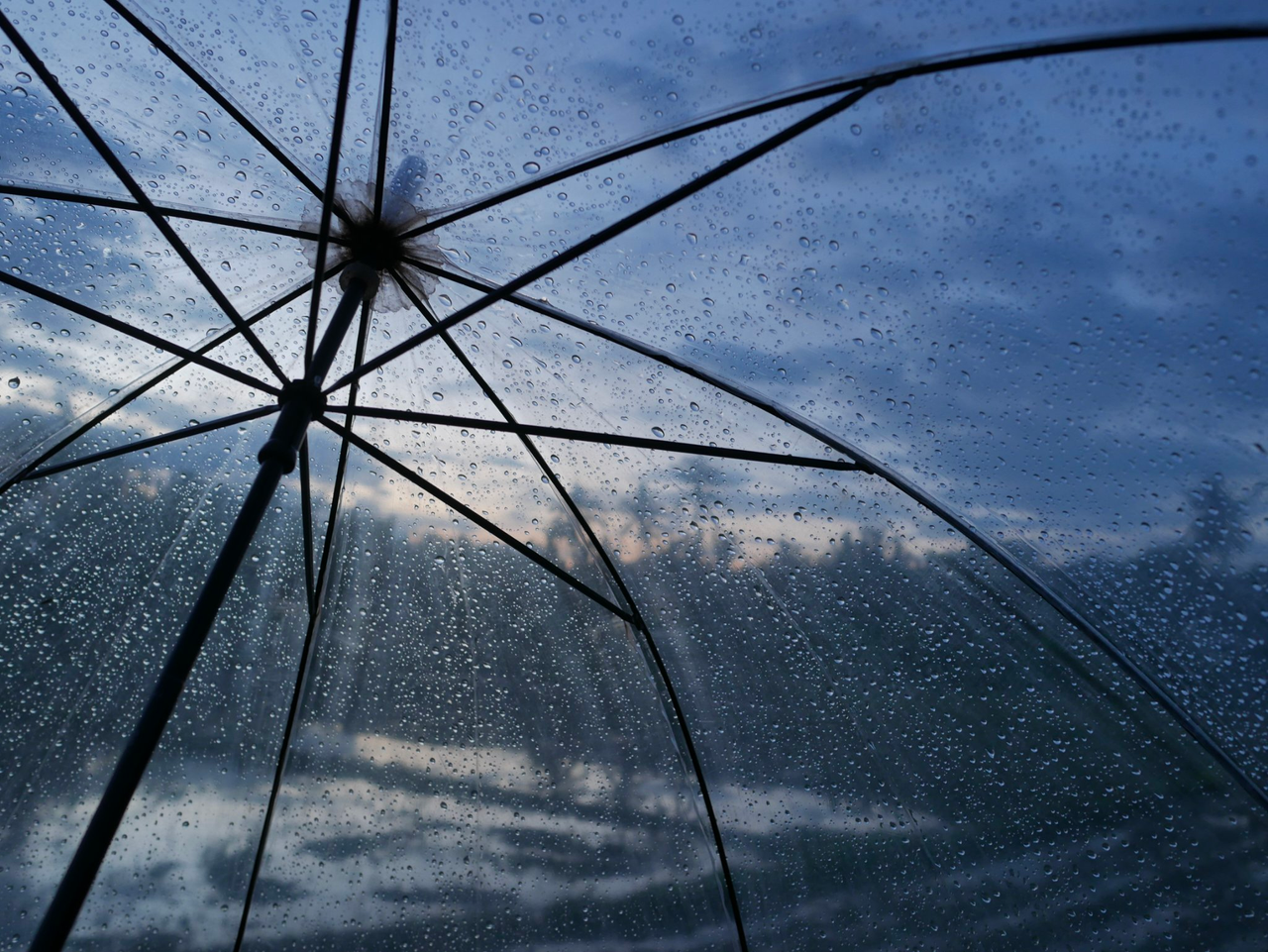 It has been raining lately, most of the time, it rains in late afternoons and so yesterday was the same. I had been thinking not to go out due to laziness but I kicked laziness away and thankfully, my feet led me to the gate outside and then head over to the ricefield around the neighborhood, I guess I had shared this area with you quite a few times already. This is where we would go if we need to relax and see nature.
I brought a transparent umbrella with me. This umbrella actually is from South Korea, we brought it when we traveled back home in 2019. It's quite amazing that it is still in good condition!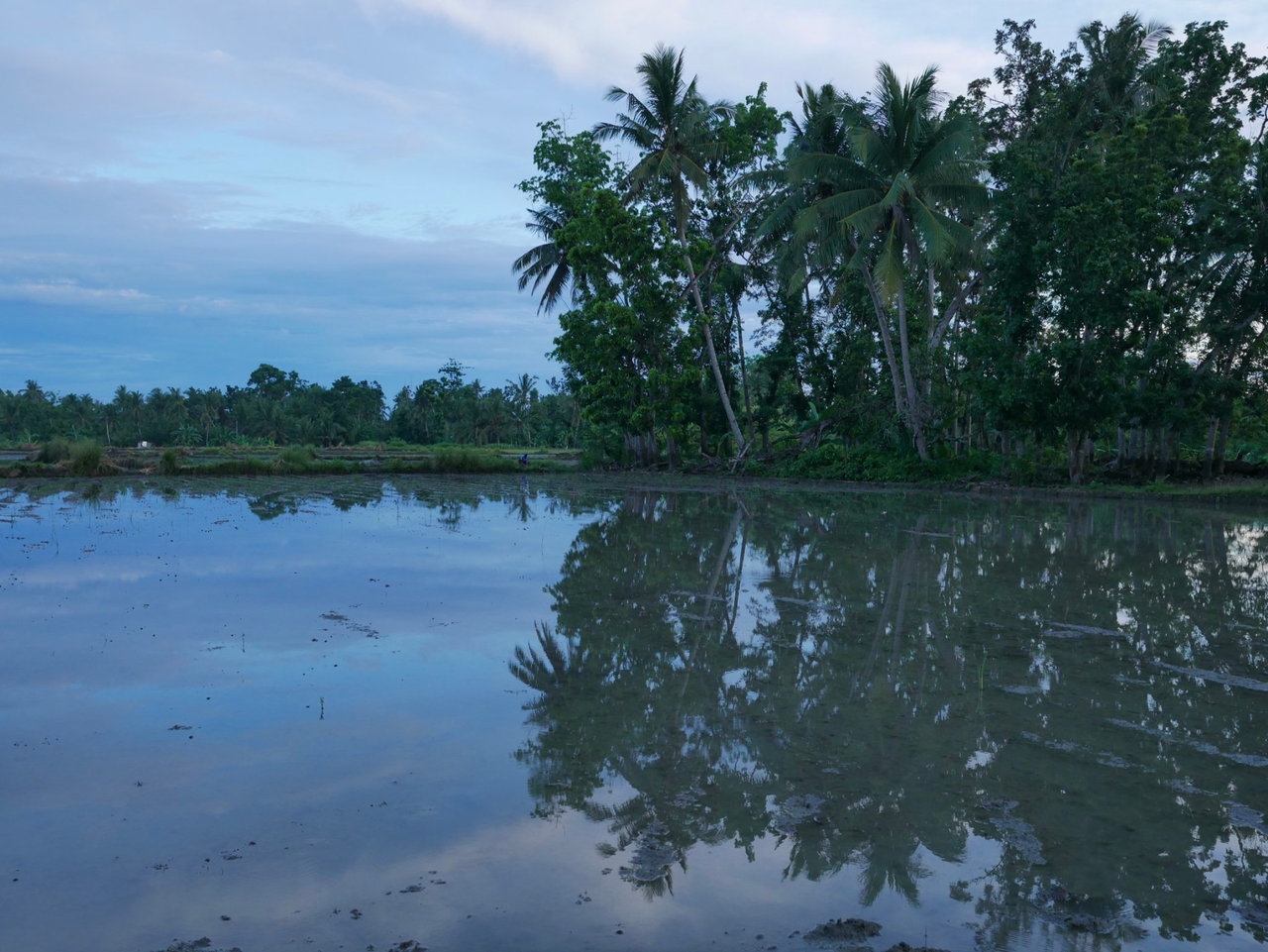 Here's the view of the ricefield, the owners had made efforts in preparing the paddies for planting season! The month of June and July are perfect for planting season as it's always raining during these months. Soon, I hope I can capture those farmers working on the ricefield. When I went out, they were no anymore in the paddies.
I took a photo of the irrigation canal and some of its weeds-bearing flowers just right at the side of the canal. This canal is very helpful to the farmers as it brings water to the ricefields, especially during summer.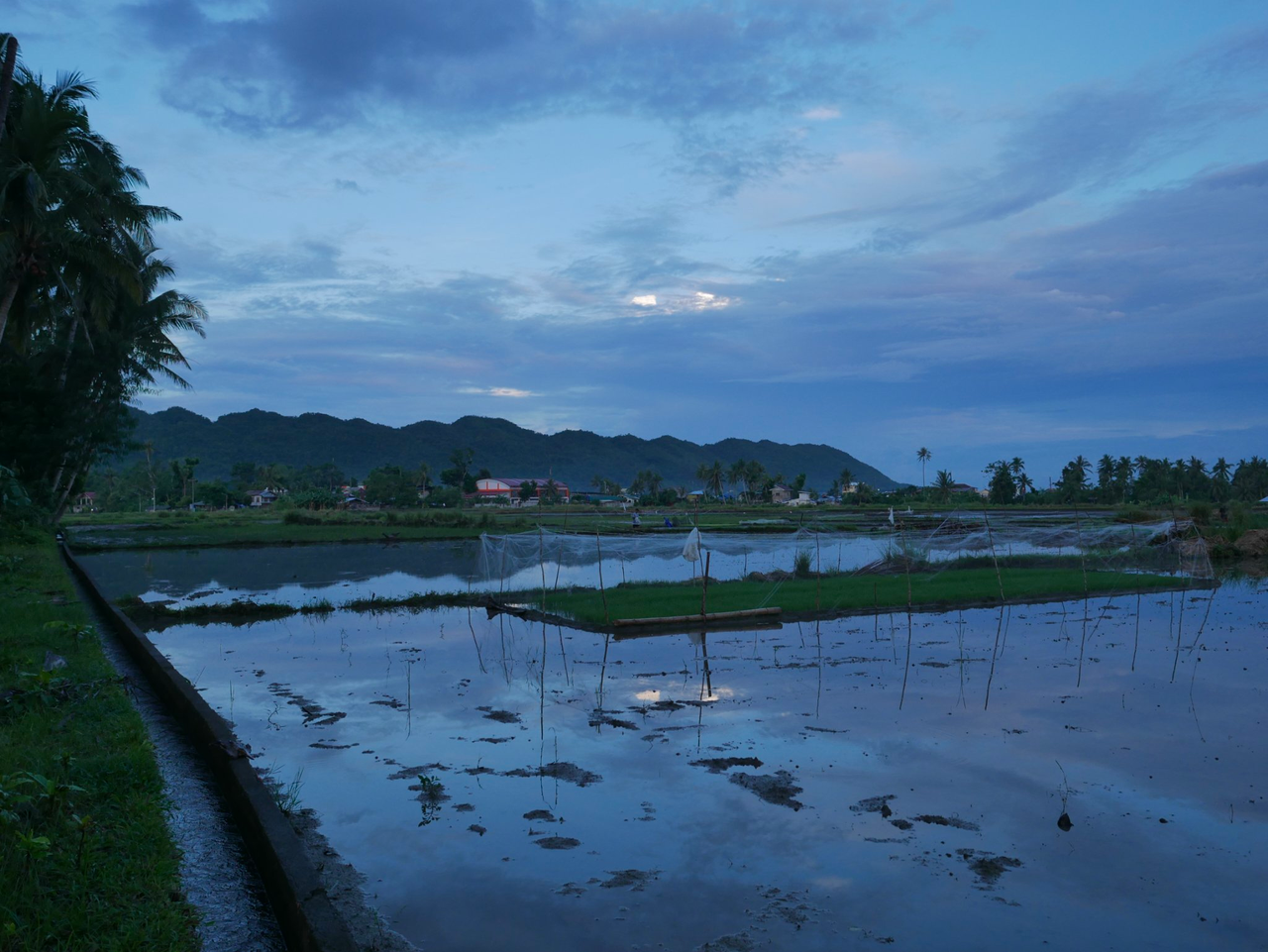 Up here is a field with seedlings just ready to be planted. The farmers get them in one area and soon, they'll be grouped into sections and will be distributed over the paddies for planting. In Bohol, planting rice is still very traditional which means, a group of men and women will be bending down in planting the seedlings. It is a tiring job!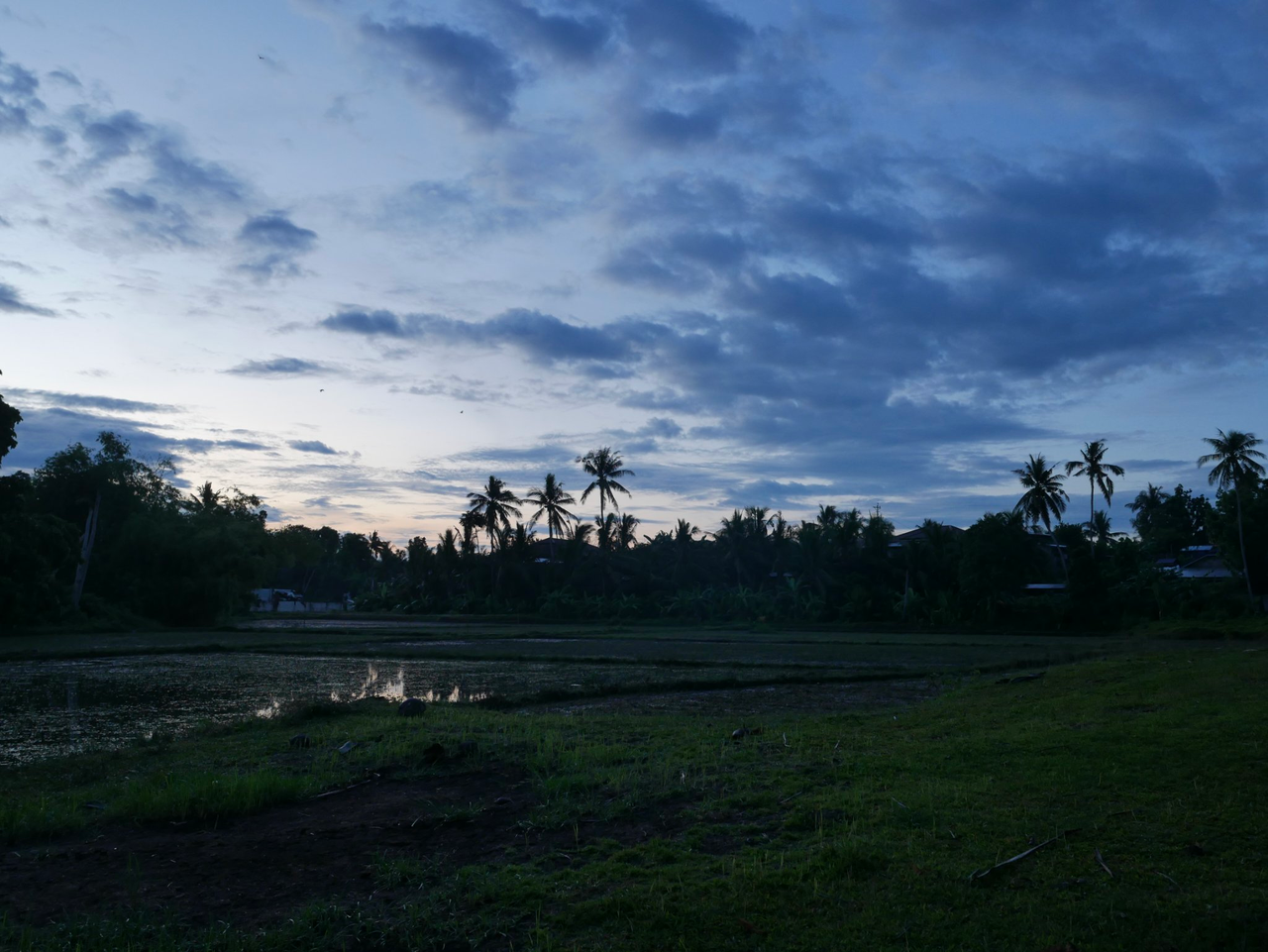 On my way back to the house, I snapped this view. This is just right in front of our house but there's a neighbor's house also just behind it so we can't see the ricefield from our terrace. We have to walk here to get a glimpse. I am not sure who owns this though.
I found a carabao, this is what we consider a farmer's best friend. This animal could carry heavy loads. It loves to do mud baths too which helps them cool their warm bodies.
I love to see coconut trees standing tall. There are a lot of these trees around here too!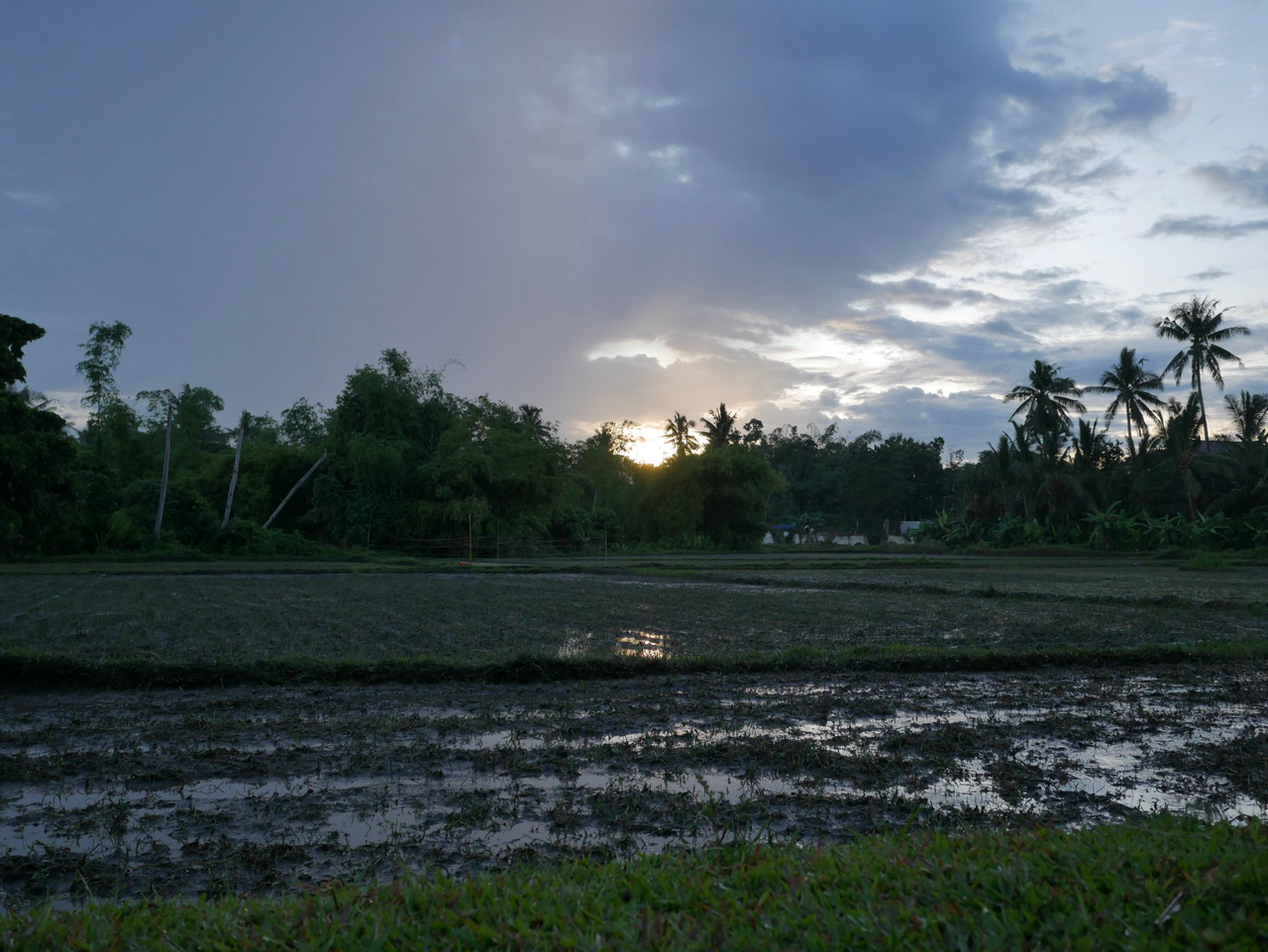 The rain stopped and I could see the sun setting from the distance. It's amazing! I thought this day would end with all rain but the sun showed it. might before I could even reach home. It is a reminder for me that there are times in our lives when we felt like we are in the rainy season, a lot of the problems and challenges in life would be hitting our umbrellas but there's always hope, like a sun shining bright in a dark, rainy day.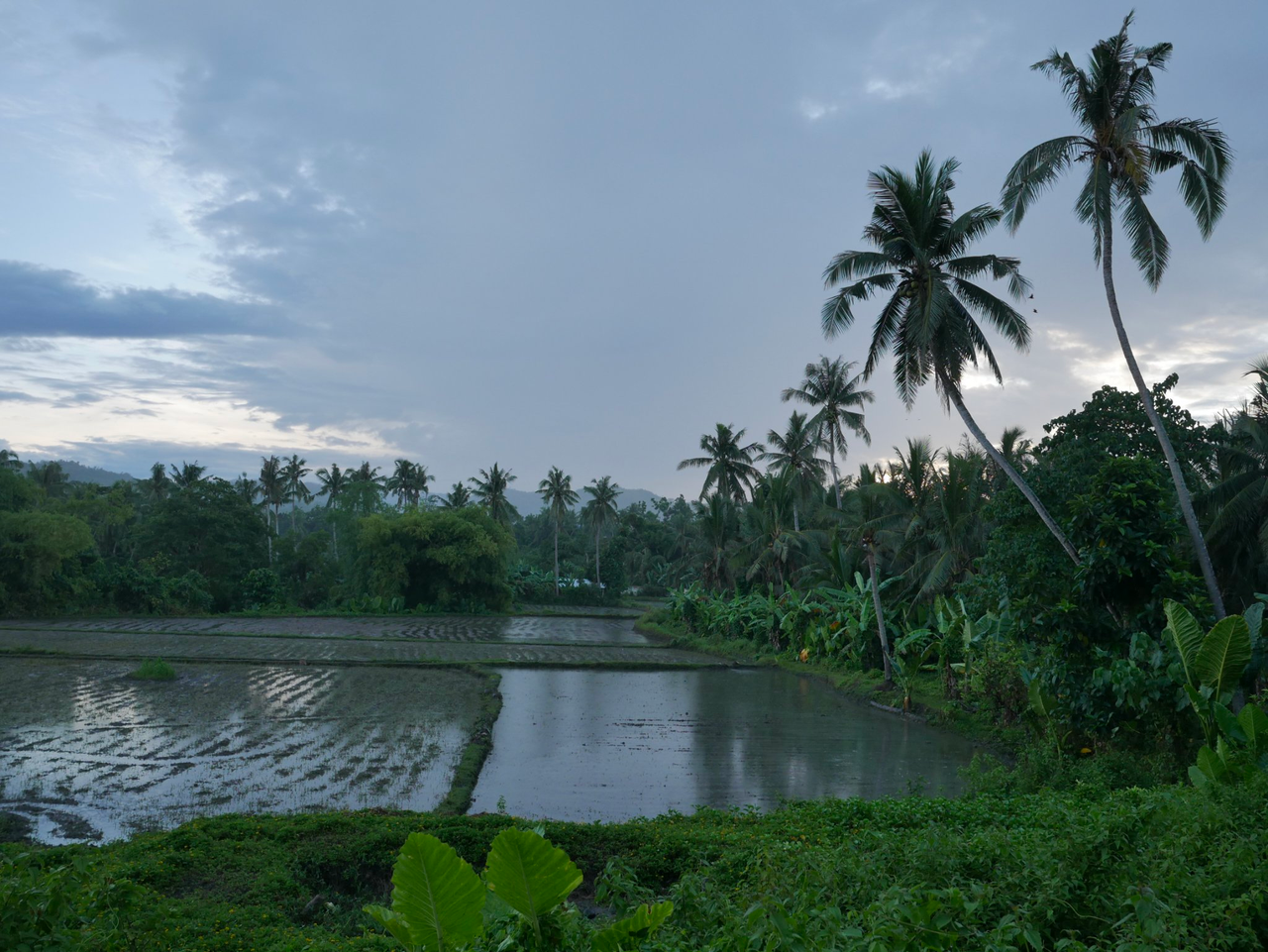 And just by moving forward and looking in a different direction, the view becomes brighter. There are so many lessons we can really learn from nature!
Thanks for coming with me on this rainy afternoon walk! I hope you like the photos! Take care and God bless!
To God be the glory!