Have a Blessed Day Everyone here in our Community!!!
A greeting to all from the Steemit Philippines Community's Admin, Moderators, and Members!!!
The Steemit Team's Communities Support Program has been extremely effective, and as a growing community, it has a significant impact on us because it encourages our members to be active and rewards them for their posts via the @booming support our community received last month. Now that September is drawing to a close, the application for the Steemit Communities Support Program for October is open again, and because our main goal is to build a strong community, we are back to apply, hoping that by the grace of God, we will be chosen for the @steemcurator01 support.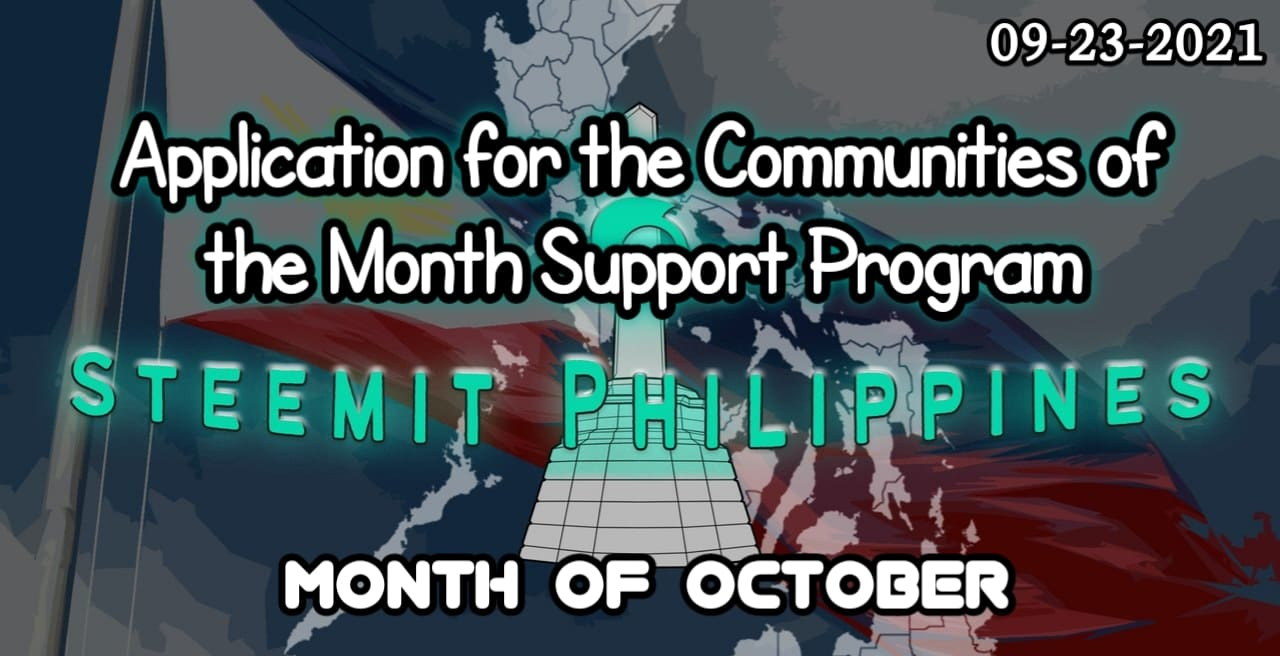 Table of Contests:
Community Purpose
Community Team
Community Curation Account
Plagiarism & Abuse
Engagement & Commenting
Plans & Updates
Promotion
Anything Else

To get to know more about the Steemit Philippines Community, visit us here.
Community Purpose
Steemit is a super-legit way to augment a living in these hard-up times. We need to make a point that the rest of the community members should not rely solely on milking the platform but be a great asset to its growth, popularity, and mass adoption.
Here are our top purposes why we built this community.
Unity
It is believed that Filipinos are resilient, hardworking, and work in unison when the need arises. So having us united would make us really strong as a team. With this unity we all aim despite diversified cultures, we may call ourselves a FAMILY that blogs together for the common good.
Awareness
As we go along with sharing our lives through our content shared, we come across a point where we would know what's happening to each of our fellow community members. We were able to gain knowledge from what each and everyone is sharing.
Support To Become Better Each Passing Day
Whatever acknowledgment we would want to receive from our peers then it should be done to other fellow members. We also highly recommend immersing our community members in other communities and not only here in Steemit Philippines as there would come a time that they will eventually find their niche and would share what they really love with the like-minded people they will be interacting with sooner or later.
Community Team
Since the start of the Steemit Support Program, the team has been doing its best in building a better community. I thank God for without their help we could not get all the achievements we have here in the community for it really changed the time they've been added to our team. Since the Philippines has three Regions, the Luzon, Visayas, and Mindanao, I have assigned 3 Moderator/ Leader and with their pairing which are Moderator/Greeters. All moderators can read, write and understand English and the language or dialect we can use mostly here in the community is our own language, Tagalog, and even other dialects like Visayan.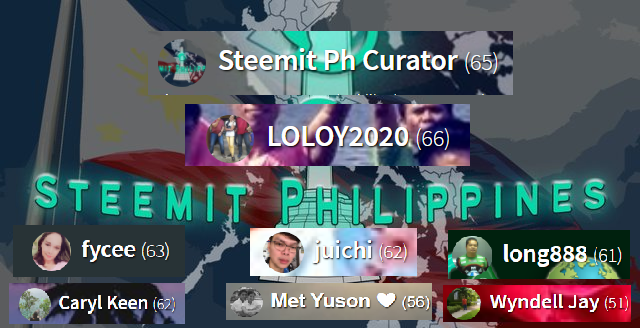 Now, to have a better understanding and more specific on what are our team's roles and responsibilities, here are the full details of it.
The new Roles and Responsibilities of our Moderators are as follows.
| MOD Username | Roles | Responsibilities |
| --- | --- | --- |
| @loloy2020 | ADMIN | Over All Manager/Monthly Report it includes all Verified Members from Luzon, Visayas, and Mindanao together with the Active and Inactive Members/Community Account Handler/Community Representative/Promotion |
| @fycee | MOD(Luzon Leader) | Weekly Update Every 1st Week of the Month it includes all Verified Members from the Luzon Region, Active and Inactive Members/Creates Contest/Check Plagiarized Content/Promotion |
| @kneelyrac | MOD(Luzon Greeter) | Help to Check Diary Game Entries and other Contests/To welcome all newcomers and encourage them to comment on all posts in the Community/Promotion. |
| @juichi | MOD(Visayas Leader) | Weekly Update Every 2nd Week of the Month it includes all Verified Members from the Visayas Region, Active and Inactive Members/Creates Contest/Check Plagiarized Content/Promotion |
| @me2selah | MOD(Visayas Greeter) | Help to Check Diary Game Entries and other Contests/To welcome all newcomers and encourage them to comment on all posts in the Community/Promotion. |
| @long888 | MOD(Mindanao Leader) | Weekly Update Every 3rd Week of the Month it includes all Verified Members from the Mindanao Region, Active and Inactive Members/Creates Contest/Check Plagiarized Content/Promotion |
| @jb123 | MOD(Mindanao Greeter) | Help to Check Diary Game Entries and other Contests/To welcome all newcomers and encourage them to comment on all posts in the Community/Promotion. |
Hopefully, these newly added roles and responsibilities of our Moderators will help our community to be better and continuously doing good for everyone's benefit.
As we are still a growing community, the only way we can reward or compensate our team is through upvotes to their weekly report, to their comments, as they are tasked with verifying new members and assisting me in determining whether a member's entry to a specific contest is qualified or not and their report or post will also be submitted for @booming upvote. Though it is not that big reward we could provide them, it is nonetheless significant assistance. I believe we all have the same objective and purpose in our community to make it better, and whatever reward they receive, I am confident they will be pleased.
Community Curation Account

The Community Curation Account of Steemit Philippines is @steemitphcurator which created the community with no SP on its own but as days go by, with the help of some of our members who delegated some of their SP and from the unending support from the Steemit Team who keeps on upvoting some of our community's Daily Update, the community curation account now has a total of 11,614.45 SP but still counting. Some of our members delegated their SP which is 3,881.47 SP in total and the account has a total of 7,732.99 SP.
Our major objective right now is to accumulate enough SP to sustain our community and help our members. To do all of this, we urge our users to help us by delegating their SP to our community curation account. In exchange, they will get a reward every month, with 80 percent of the curation award going to our delegators and the remaining 20 percent going to power up. Another option is to join in the #SPUD4STEEM campaign, which we have done for the last five months on the first day of every month, and we won fourth place in our first participation and fifth place in our second, and we acquire enough SP to power up with the support of the Steemit Team.
Another way we have applied now in the community is to gain more Steem liquid to power up is by setting up our community curation account as a 10% benefactor to any contests and even the usual content they have which is really effective as it was also applied in some existing communities all around Steemit platform.
The Steemit team has played a significant part in the development of our community from its inception, and we would not be where we are now without their assistance. A large portion of the rewards we earned from all of the daily updates, which are mostly supported by @steemcurator01 and through the @booming upvotes for at least 3-4 posts per week. More or less 90% of the total Steem liquid we could accumulate every month were used to power up the community curation account, and the remaining Steem liquid was used to reward and sustain the ongoing contest we have in the community right now, which is the Diary Game contest and the Photography contest.
As an admin, @loloy2020 has all the access to the keys together and decided to upvote and support our member's content shared in the community, while the other moderators have access to the Private Positing Key on as they were also tasks to do some updates and can handle contests through the community account. Currently, the Voting CSI of @steemitphcurator is 12.3 ( 0.90 % self, 101 upvotes, 60 accounts, last 7d ). As far as I could, I have read and check all our member's posts and upvote all of them. I have also visited and given some upvotes to those who have used the official tag #steemitphilippines, and I have also visited other communities to give some upvotes.
Plagiarism & Abuse
This month of September, we received again a @booming support from Steemit Team, it is also our responsibility as a team to make the community better and one issue we primarily going to address is this Plagiarism and Abuse.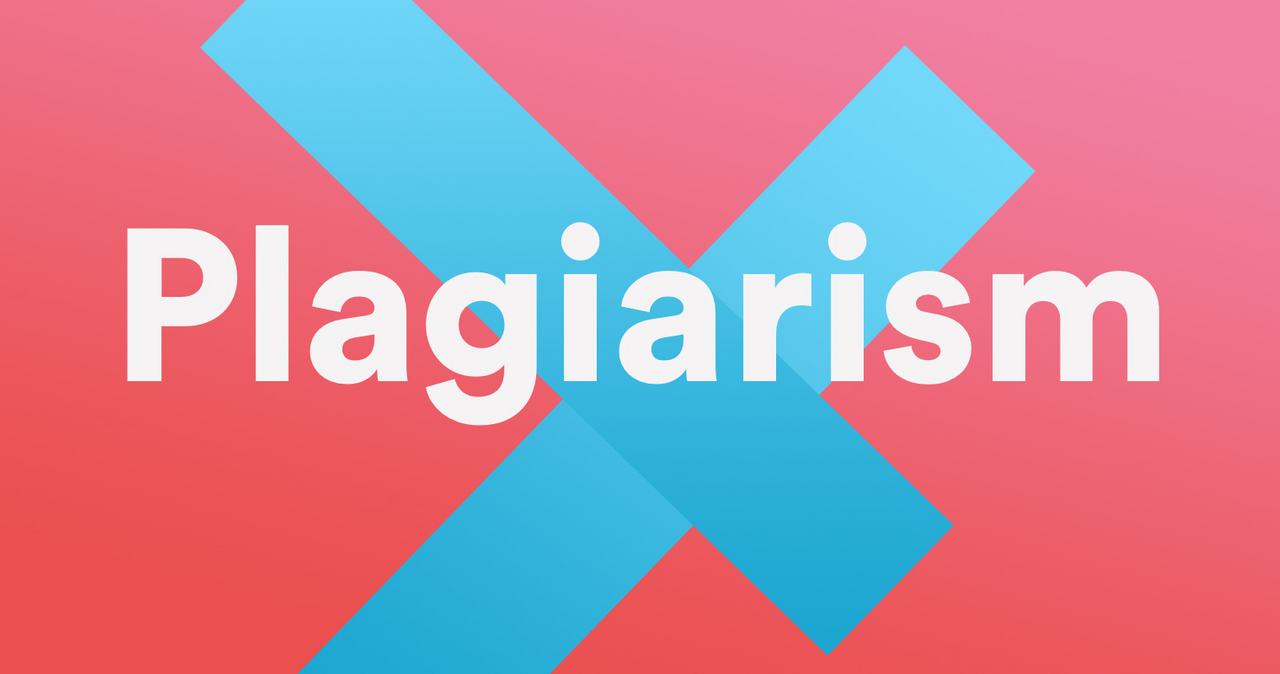 Image Source: Plagiarism Image
The first step we took was to create a verification process that will prevent our members from creating dummy accounts, and so far, this verification process has proven and tested to be quite beneficial to our community since it allows us to get to know our members better. Our Moderator/Leaders in each region were tasked with verifying them and labeling them with the region to which they belong.
One of our Moderator/Leader @fycee, have years of experience being a fraud analyst in a top International Financial Institution, have developed a way to detect a fraudulent transaction by meeting some guidelines to put a red flag on an account. Therefore, simple things like checking photos if they were stolen would be really easy.
To end up plagiarism and abuse in our community, the best thing we could do is to explain to them that Plagiarism is a form of robbery or stealing and indeed a fraudulent activity. Imagine you will be generating an income even though it would only range from a penny to a few amounts of Dollars or any other currencies available. Stealing cents is such a shame. Thus stealing huge amounts will make a person a law-breaker. Integrity should always be instilled in any community being built and we will always comply with that.
Explain to every member that plagiarism we should need to ask ourselves this question first before we proceed to be on Steem or any other platform:
If you steal one's content, would you like to be branded as a thief?
I guess we all know the answer, so why would we do it?
The ways we could do to know a plagiarized content:
If a photo is looking so good to be true then it's time to wear this detective hat and start to investigate.

Our moderators @fycee have some ways to know if a photo is stolen or not by checking the metadata of a photo and compare it to the previous photos that they have shared before. That is the first thing I am doing. The rest should be undisclosed.

While @juichi is tasked to check for all the content's write-ups if it is original content or just taken from other sources using this Plagiarism Checker Tool. Based on our record, he had already reported one user who shared a plagiarized content and is already reported to the @endplagiarism account and maybe already takes action on it, and that account is @xein and here is the post.

The other moderators were also assigned to other tasks that will help the community end up plagiarism and abuse.
Engagement & Commenting

Image Source: Engagements Image
Engagements and comments are highly essential in creating a stronger community since they help all members to get to know one other while also serving as a method of communication. Aside from the Moderator/Leader in each region, the duties of our moderators include the Moderator/Greeter, whose major tasks are to welcome and remark on every one of our members' posts, allowing us to create a conversation within the community. We will ensure that all shared content is remarked on, as well as partake in certain interactions.
Being in a community like Steemit, it is but necessary for everyone to connect with one other. In order for us to thrive and survive, we must form our own network, a group of loyal people who will support each other in any way possible. Having a group of good people around us gives us a sense of security and belonging.
We must interact and be active in order to establish amazing friendships and solid ties with other Steemians. This is something that each of us should know and understand, and something that we should exercise or do on our own without someone telling us to or without any prompting.
Although starting a comment contest might help which we also adhere to, engagements and comments should be done on our own or should be regarded as a vital element of our day-to-day interactions.
We are instilling these values in the brains of #steemitphilippines members. We encourage them to participate and leave as many comments as possible on other people's postings as well as #steemians from other groups.
We should remember that submitting an article once in a while and doing nothing would not give us benefits as far as our stay on this platform is concerned.
We must investigate, interact, read, and, as much as possible, express our own perspectives on the subject.
This is merely socializing, and by interacting we reap the benefits. Social engagement is unquestionably beneficial to our brain, and it could somehow lighten our mood. Consequently painting a smile on our face and eventually making some other faces smile.
Plans & Updates
Now that the community has a team who will help to build a better community, there are lots of plants and updates we could do now and in the future. Here we will state some of it and we pray to God that all of this will fulfill in the future.

The first thing that put up my mind was to get enough SP before this year ends and I just hope we could reach at least 20,000 SP or more this year. Our current Steem Power as of this writing is 11,614.47 SP which 7,733.00 SP* is the community account SP and 3,881.47 SP is a delegation from our members. We only have 3 months to go before the year ends and by the grace of God, we could achieve this.
Create more contests with the help of the moderators to make our members more active and even those who are not active will encourage to be active again. As of the moment, we have two main contests we have run in the community which will happen alternate. Every first week and third week will be all about The Diary Game Contest, and every second week and the fourth week will be showcasing the creativity and originality of our members through Photography Contest. We've also run a video contest for promotion purposes, and a lot of contests are coming soon.
Our aim is to establish a charity works here in the community since our major purpose here is to be united in doing good, to help and support our members, particularly those in need. This is still one of our top priorities here in the community and hopefully, we could create this initiative soon.
We have a plan in mind to have our own t-shirts with the Steemit Philippines Community printed in them as it was also one way of promoting Steemit outside the platform.
To create more Social Media platform account as a form of our promotions.
To have a contest that will be showcasing our member's livelihood or other sources of income aside from Steemit, will also be another way of promoting Steemit through livelihood.
With regards to our updates, I have shared daily updates and posted it always in the community and mostly the updates were all about the existing contests we have and planned to have a weekly update to what are the most important updates that happened within the week.
As of now, the Steemit Philippines has no roadmap to follow but it is now on our plan to have it. If we talk about our long-term plan, I could say that our long-term plan is to make this community better and be a good place for all Filipinos all over the world to join as it is our passion to help and support all of them.
Promotion
Targeting selected audiences each time could also gather members and form their own team from the niche they have, such as the LGBTQ group and other sectors outside the platform.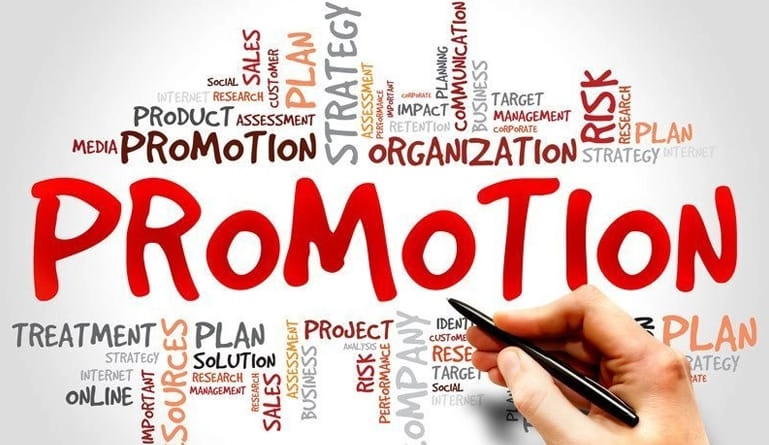 Image Source: Promotion Image
Here is one of our moderator's Invitation posts to join Steemit. @Fycee is inviting co-workers from the BPO Industry (Call Center). It is the most effective way to promote.
In connection to The Steemit Promotion, The Steemit Philippines has two other social media account. We have the Steemit Philippines Facebook page and the Steemit Philippines Twitter account. In this way, we can post our chosen top picks post, promote our contests, and other important announcements happening within our community.
As our way of promoting the Steemit and our community, "The Steemit Philippines", we initiated a video contest to convey more Filipinos to join this platform and let not this pandemic become a hindrance to its spread. Also, our members do easily share those video entries on their different social media account. The videos can be both expressed in English and local dialects since the Philippines is an archipelago with different local languages.
Here are the questions that they are to answer as content to their entries:
How will you introduce Steemit?
How to make a Steemit account?
How to log in to Steemit?
What is your experience in Steemit?
How did you use your income in Steemit?
How easy it is to become a Steemian?
What are the articles that can be posted in Steemit?
How long you've been in Steemit?
Introduce Steemit Philippines to your audience.
Here are the video entries:
@me2selah entry
Here is the link to the complete information about the competition.
https://steemit.com/hive-169461/@steemitphcurator/steemit-philippines-promotion-campaign-video-contest-daily-update-6-official-entries-or-or-total-of-60-steem-worth-of-prizes
These contestants are from different professions, teachers, students, housewives, call center agents, either old and new users of the platform. This is a shred of evidence that Steemit is for everyone.
To continue our Steemit promotion next month, we planned to organize a contest focusing on the different types of livelihood our countrymen have. In this contest, our members will share some detailed ideas like how to run a small business and how much they make the most of it. May it be food recipes, beverages, and other alternatives which will give an additional income. And as a part of Steem promotion, we would like them to bring the Steemit Logo. Like, if they're selling foods, they're going to put a Steemit logo on their packaging.
We hope that our said Steemit Promotion presentation is enough to qualify for the Steemit Team support.
Anything Else
Our Community is still a small community but since the beginning, we have given our best as a team to make the community better than before. The @booming support program we receive here in the community really had a big impact as it allows our members to be rewarded for their posts shared in the community. Based on our observation, before the community received the @booming support from Steemit Team, our active members ranges only from 50-65 members each day but it definitely changed as @booming support come, from 50-65 members per day, our active members now will range from more than 100 members per day that are around 12% of the total subscribers we have in the community.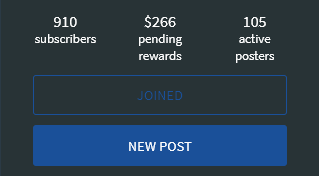 I will be honest with all of you that if ever our community will choose for the community of the month support program by Steemit Team either @steemcurator01 or @booming support, we will do our best together as a team to make our community better and will do our designated tasks properly. We will encourage all our members to make it #steemexclusive.
As a growing community, it is a big privilege to choose and will receive support for this month from the Steemit Team.
With these guidelines we have set for the community, we are all confident that we would be strong and compliant with all the rules that will be set by the Platform Leaders from then on.
We foster, love, care, support, and happiness to other members' triumphs.
And from us, admins and moderators, there should be no competition and NOT count the things we have done but work together as one and stick to very first purpose.... U N I T Y !
THANK YOU TO EVERYONE WHO SUPPORTED OUR STEEMIT PHILIPPINES COMMUNITY AND GOD BLESS!!!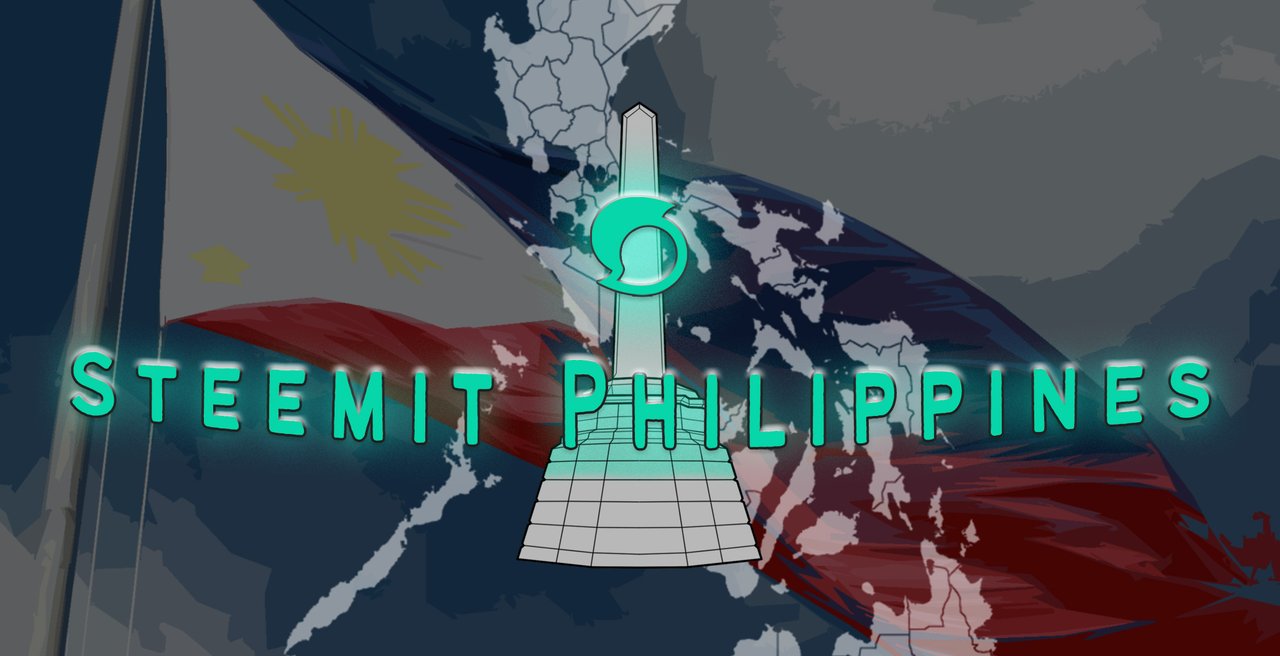 All Banners Credits to @deveerei. Thank you for the support.

GIF Footer Credits to @baa.steemit
Many Thanks to all and God all the Praise and Thanksgiving !!!