A Blessed day to all Steemit Philippines Community Members!!!
Another fantastic week has finally come to an end in terms of our Photography Contest here in our community, and we could not have done it without the help of our God, who strengthens and perseveres us throughout our journey here in the community. We will also be able to continue all of our contests here thanks to the support of our beloved Steemit team, including @booming, who has been upvoting some of our daily updates this month, and @steemcurator01, who has been upvoting some of our daily updates. We'd also like to thank our members for consistently sharing their entries in any contests we've run in the community.
As I've said, our Photography Contest week 4 has finally come to an end, and we've had a total of 67 entries from our 51 members, which is again a record for any contest we've held here in the community. I thank God for all of our members who never hesitate to post photographs of them in the medium of Black and White Photography. Thank you from the bottom of our hearts, admin, and moderator, and we sincerely hope that this will continue. Our promise is to do our best not just for ourselves and our members, but also for the entire Steemit platform and community.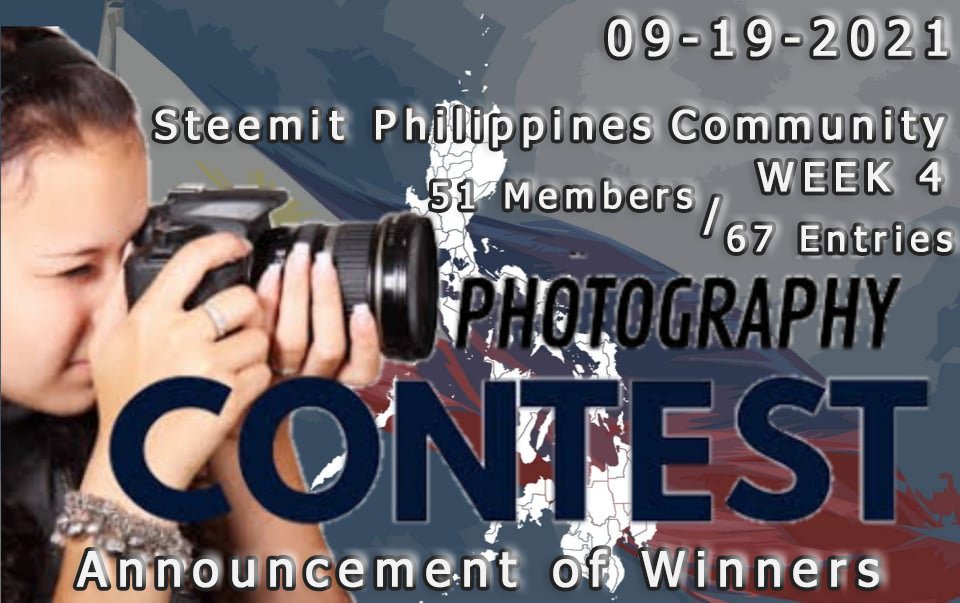 Now, it is now time to give rewards to all our members who won the contest as we already got the result from all our judges base on the criteria below.
| | |
| --- | --- |
| | PHOTOGRAPHY CONTEST CRITERIA FOR JUDGING |
| | Judges: @loloy2020, @fycee, @juichi, @long888 |
| 1 | Relevance to the Theme (How well the photo interprets the theme. |
| 2 | Creativity (How the photographer showed some creative thoughts. |
| 3 | Technique (Use of elements of photography. Whether the photo showed balance in light, focus, depth of field, etc. |
| 4 | Overall impact (Whether the photo was able to grab and hold the viewers' attention. |
| 5 | Story behind the Photo which means the story will coincide with the photo. |
We have a total of 51 members who participated in week 4 with a total of 67 official entries.
Here are the official result of our Photography Contest Week 4 with the theme: Black and White Photography.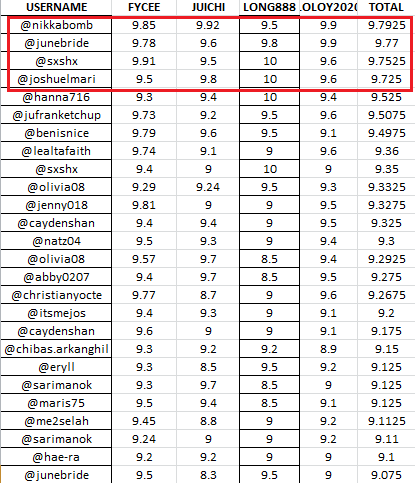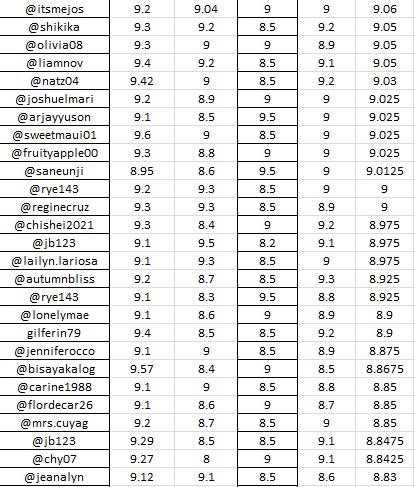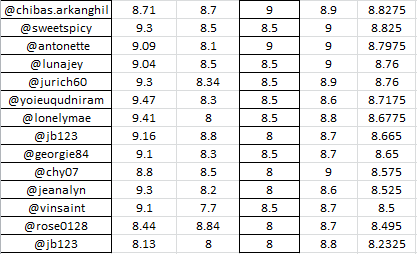 To see all the entries of all our members, please visit our last update here.
Here are the official result and our winners for Photography Contest Week 3 with the theme, Filipino Cultures are the following:
Rewards were already sent to the winners:

Consolation Prizes were already sent:

Until the next edition of the Photography Contest of our Steemit Philippines Community.
---

---
If you want to help our Community by delegating and curating, you can do the following.
1. Quick Link
I've created an easier way to be able to delegate just select at the link below.
Delegate 50 SP | Delegate 100 SP | Delegate 150 SP | Delegate 200 SP | Delegate 250 SP | Delegate 300 SP | Delegate 350 SP | Delegate 400 SP | Delegate 500 SP | Delegate 750 SP | Delegate 1000 SP
2. Delegate to how much you want.
To be able to delegate use the link.
---
3. Use Steemworld.org
Go to https://steemworld.org then log in. Just follow these simple steps.
Go to the Delegations Option


In Delegations, go to Delegate so you can delegate.


Type steemitphcurator and the amount of SP how much you want to delegate.

Then use the Active Key to make the delegation successful.
---
Hopefully, it will go through and be supported by the Steemit Team and Curators. Many thanks to the Steemit Team for their support, especially to:
THANK YOU TO EVERYONE WHO SUPPORTED OUR STEEMIT PHILIPPINES COMMUNITY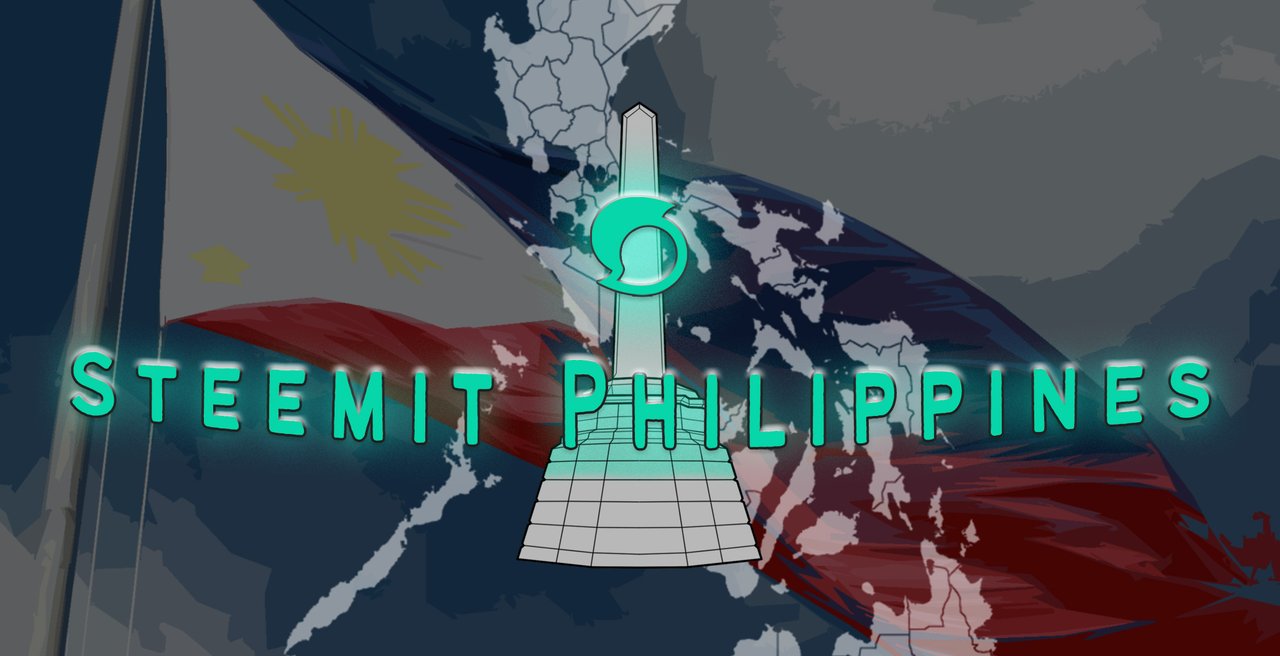 All Banners Credits to @deveerei. Thank you for the support.

GIF Footer Credits to @baa.steemit
Many Thanks to all and God all the Praise and Thanksgiving !!!