Good evening, I hope you guys having a great day ♥️
It's been awhile since I did my diary game because I was pretty busy preparing for the opening of our school.
The stressed and anxiety has taken a toll out of me this last few days. So many paper works has to be done. Thank God it's almost over.
I woke up early from a disturbing dream and I was pretty shookt about it. It was about a loved one who died and I saw them in my dreams. Thankfully, my sister is online and we had a chat about my dream. She calmed me down because I was kinda scared and we talked about anything else. She told me to sleep again and I did.
After taking a nap, I heard someone calling my name outside our apartment, It was the delivery guy from JNT and It was the table that I bought from 10.10 sale. Good thing the Delivery man is kind enough to bring the package upstairs because it was pretty heavy and we live in the 4th floor. I gracefully thank him and ofcourse tip him for being so kind.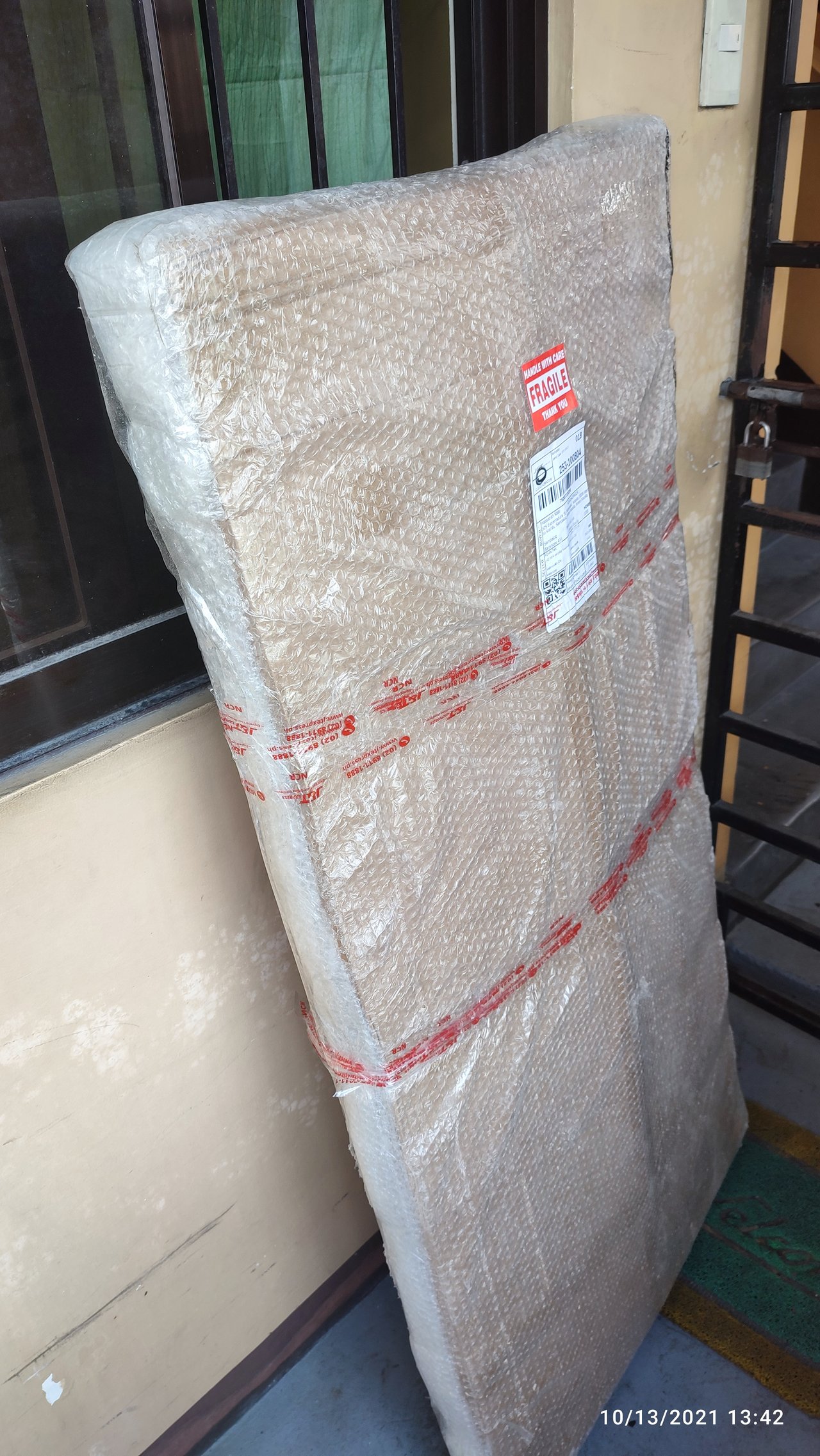 I open the box and try to assemble it one by one. It wasn't that hard because the shop gave a thorough instructions on how to assemble the table.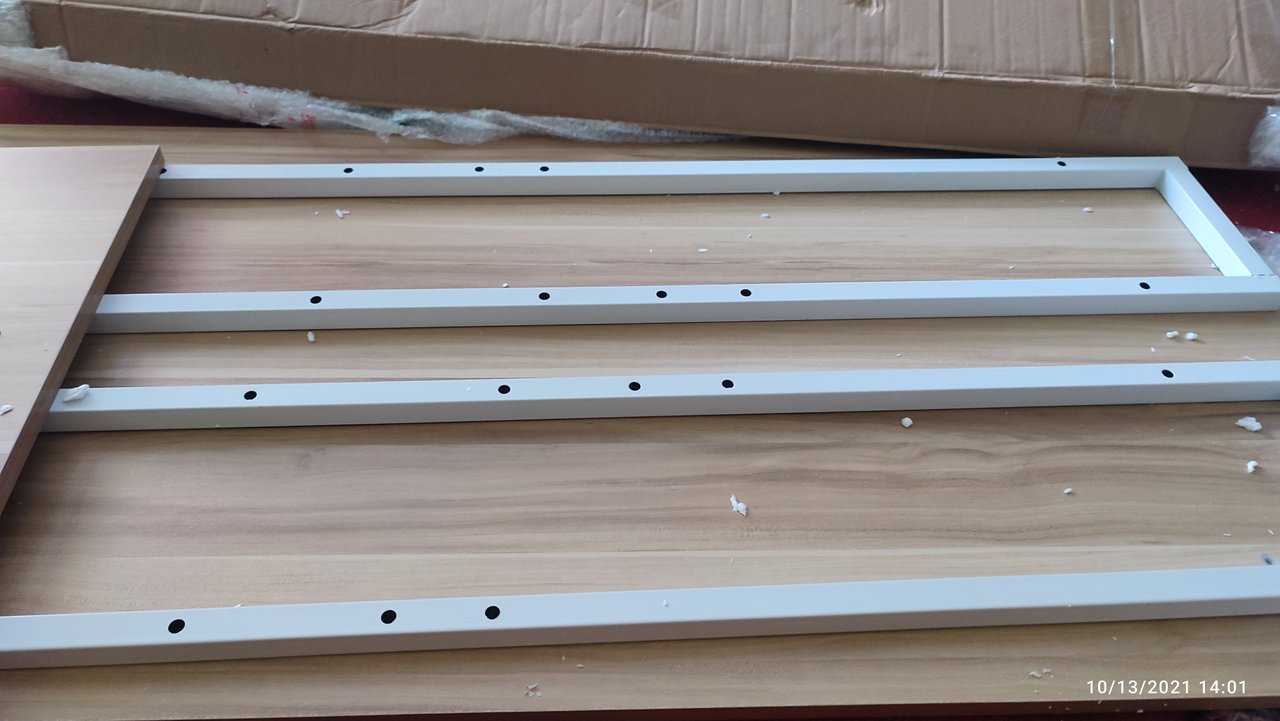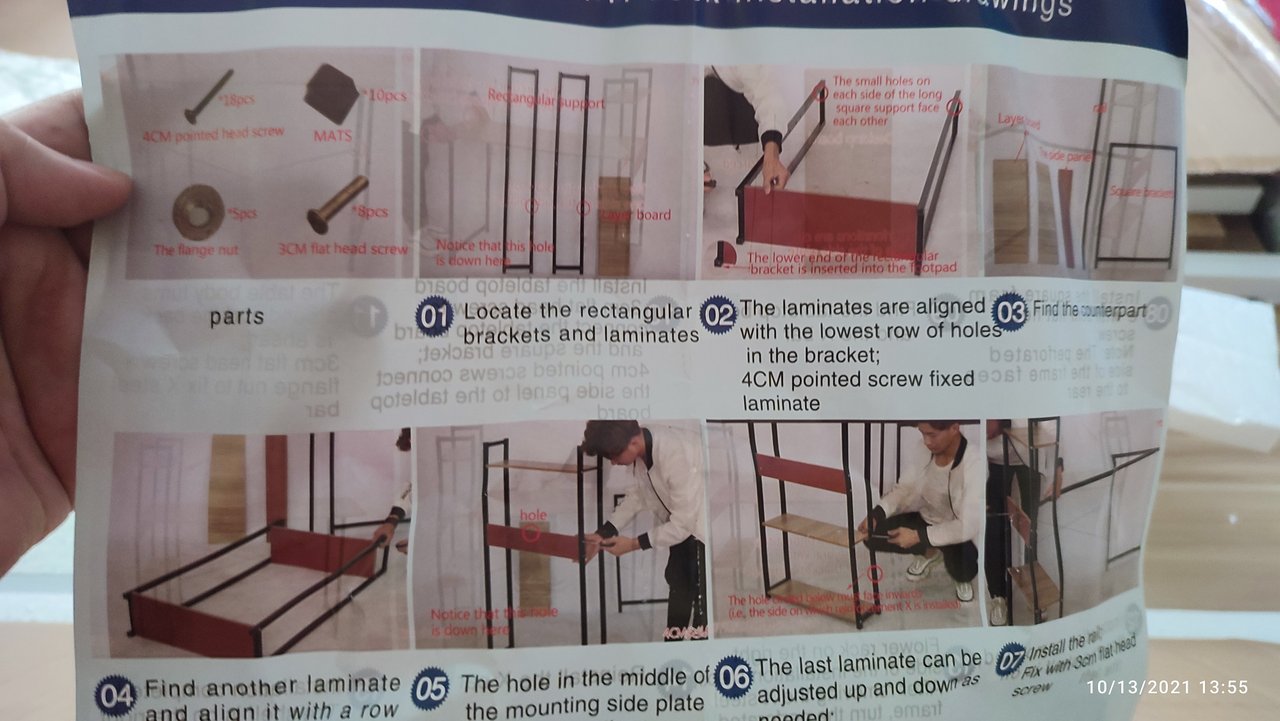 It took me about 1 hour max to assemble it and It was pretty neat. This was better than I expected, I really thought that it wont be steady as this and it's really stable. I only got it for 1600 pesos and Its really worth the price.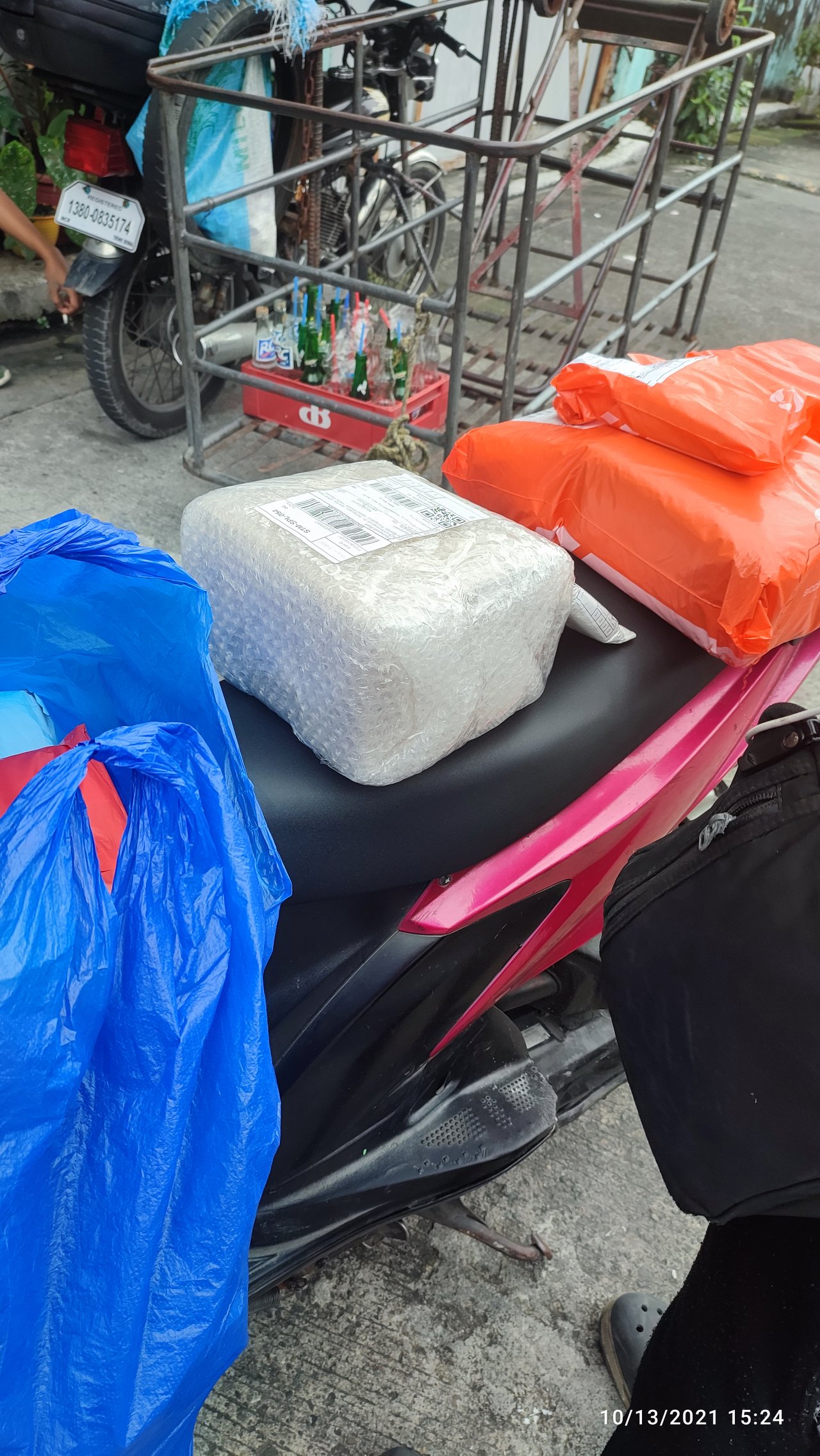 After building the table, I got pretty tired and took a nap and forgot to take my lunch. Then abby went out with her friends and I was left alone. Then again I heard someone calling my name from outside it was Abby's package, it's her skincare products. I was teased by the landlady that 10.10 budol me. 😅
I went out to buy some dinner for us and bought some Isaw and Tapsilog, Its basically our breakfast, lunch and dinner as one.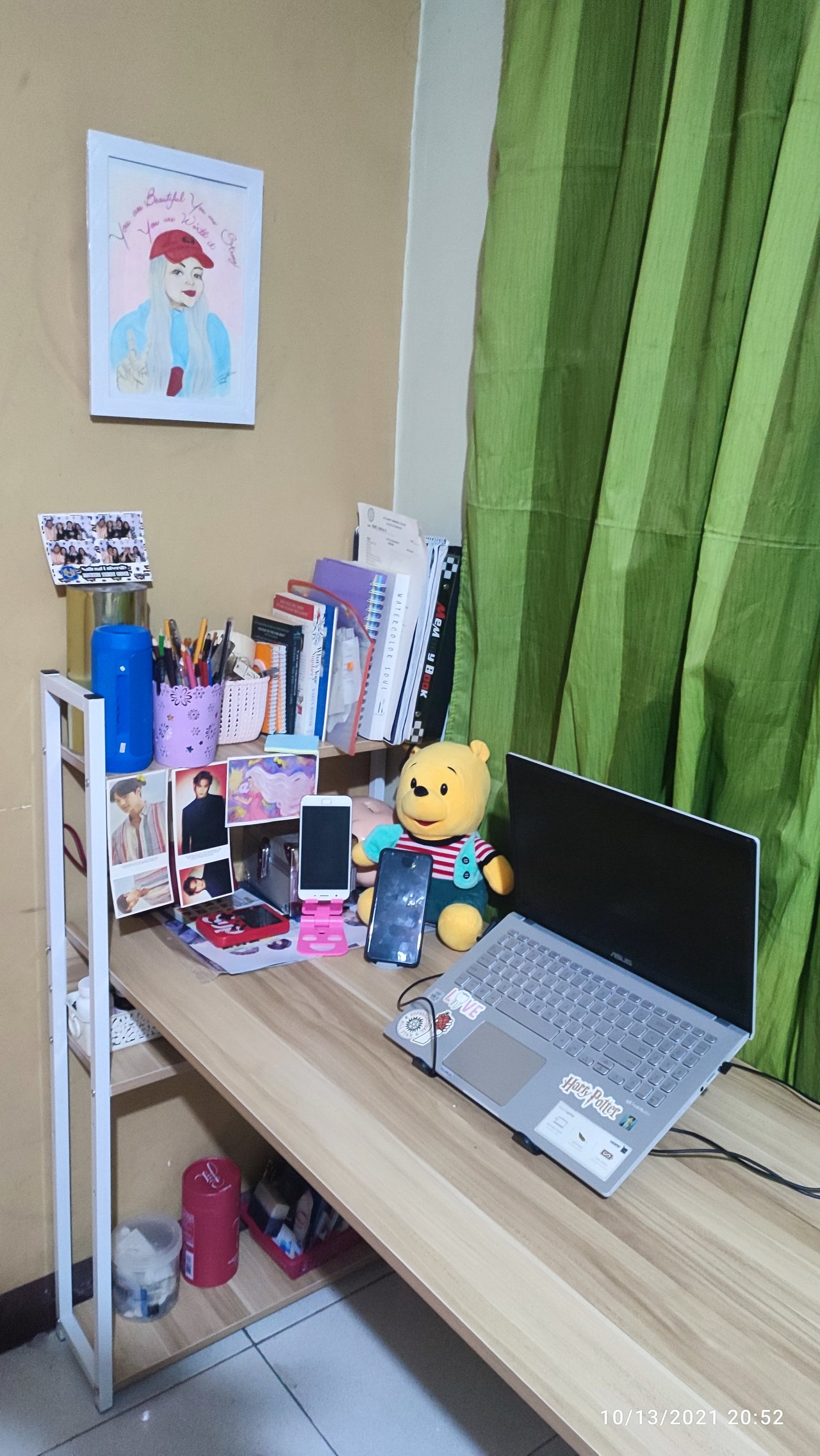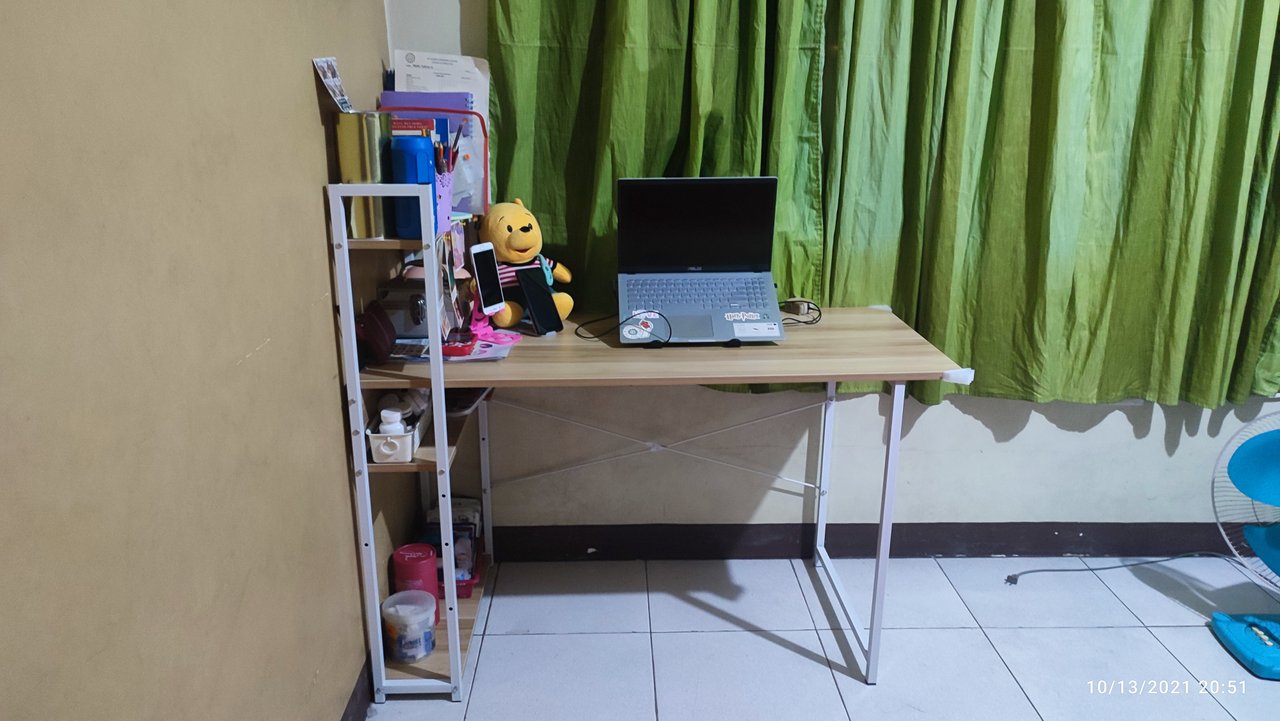 We ate and then I proceeded to arranged the table and put my stuff on it. I finally got the table for my online class and I should really start studying again. Fighting!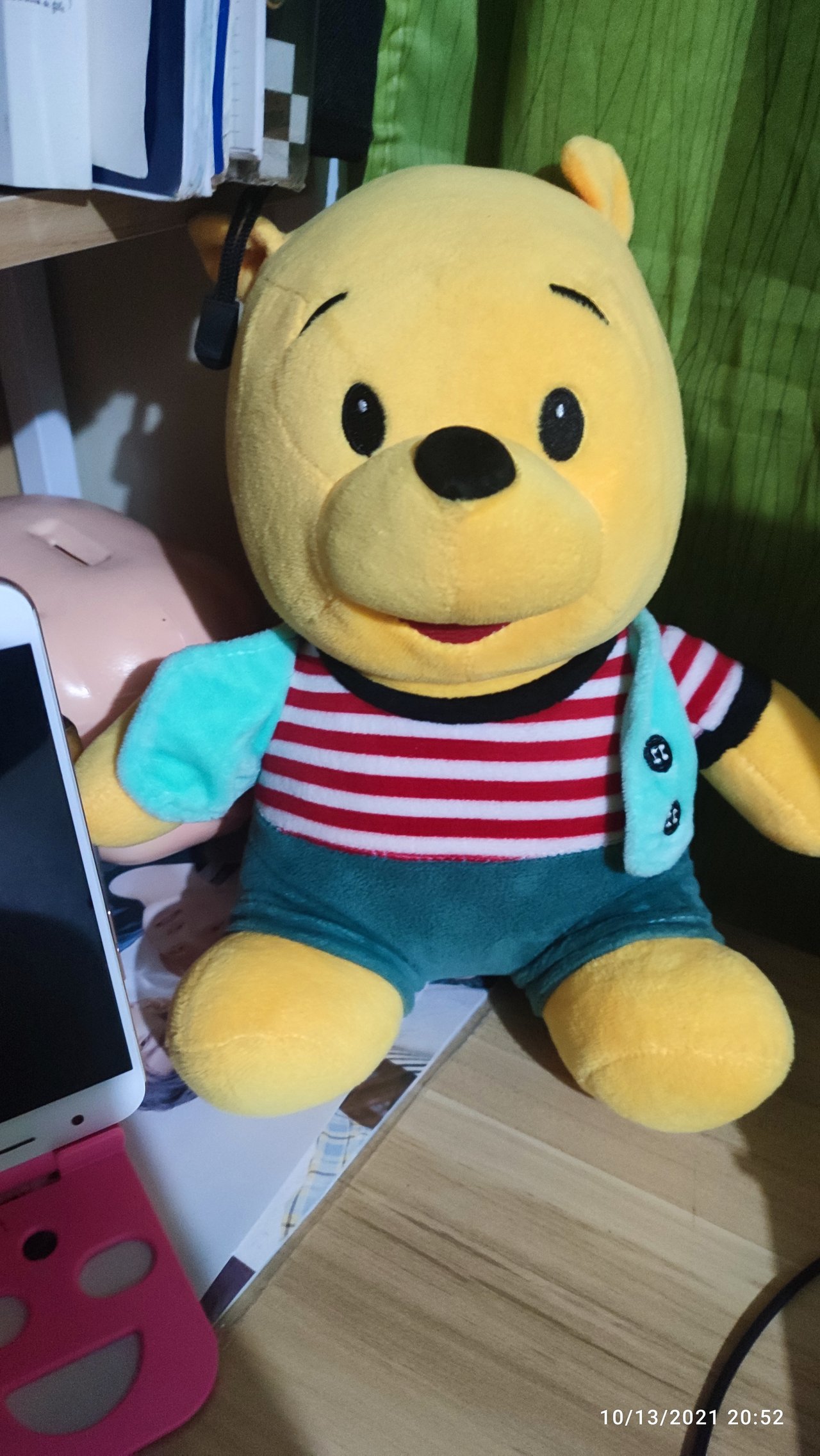 I have not got the chance to post these but I got my baby Poohrzi from @hanna716. Thank you be I really appreciate it. Love you.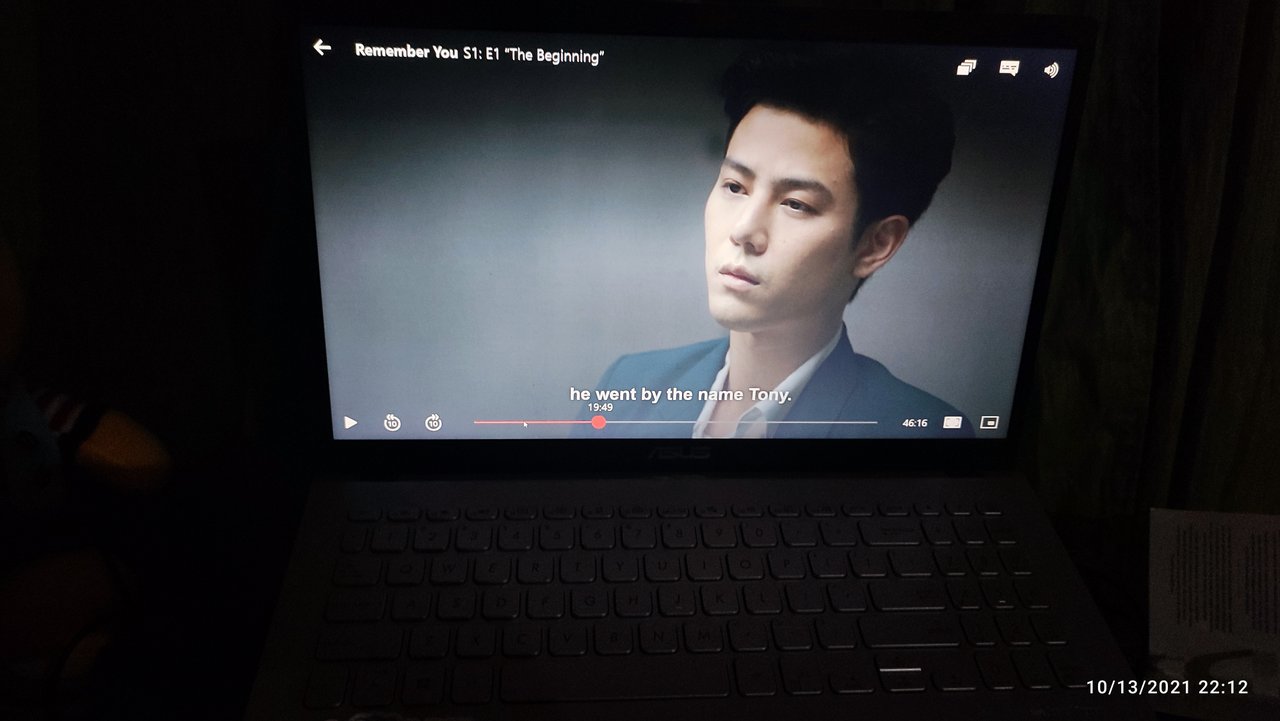 As of now I am Remember You a Thai Mystery series, I haven't seen any reviews about this but I really hope its good.
That's it for me for today, Thank you for reading my entry for the The Diary Game Season 3 Better Life.
I would also like to invite my friends
@benisnice
@hanna716
@mikejosephortega.
and I am setting up 20% to @steemitphcurator to show my support to the community.