Last November 2016. My friends and I booked a trip via Philippine Airlines bound for Cagayan de Oro, it was a promo fare we booked a few months ago, we got it at less than 1,000php roundtrip fare. When talking about Cagayan de Oro: White Water Rafting is always the first thing in your mind, for it's one of the tourism activities being promoted by the city. But before doing the said bucketlist in our itinerary, we went first to Dahilayan Adventure Park in Manolo Fortich, Bukidnon to try their famous longest dual zipline. From Laguindingan Airport we rented a van going to the park.
A big pineapple icon, found before entering the road to Dahilayan Adventure Park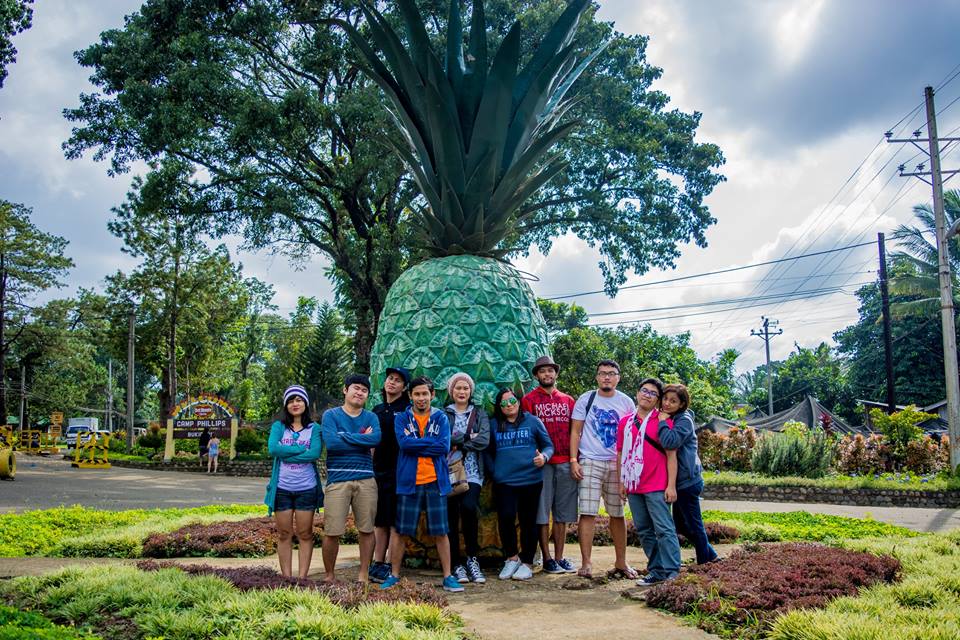 Entrance going to Drop zone and Zipline.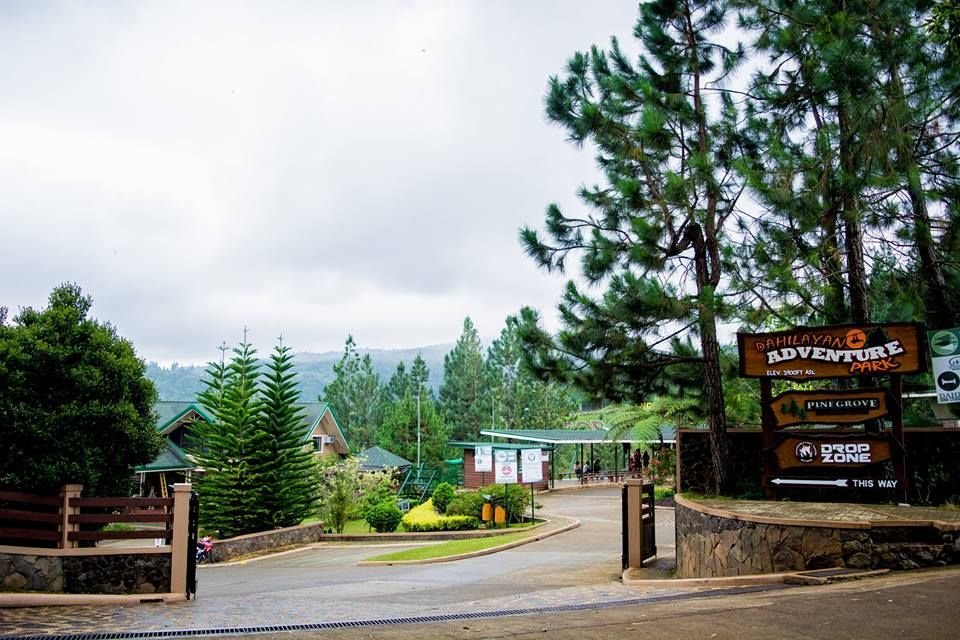 Rope Course Area.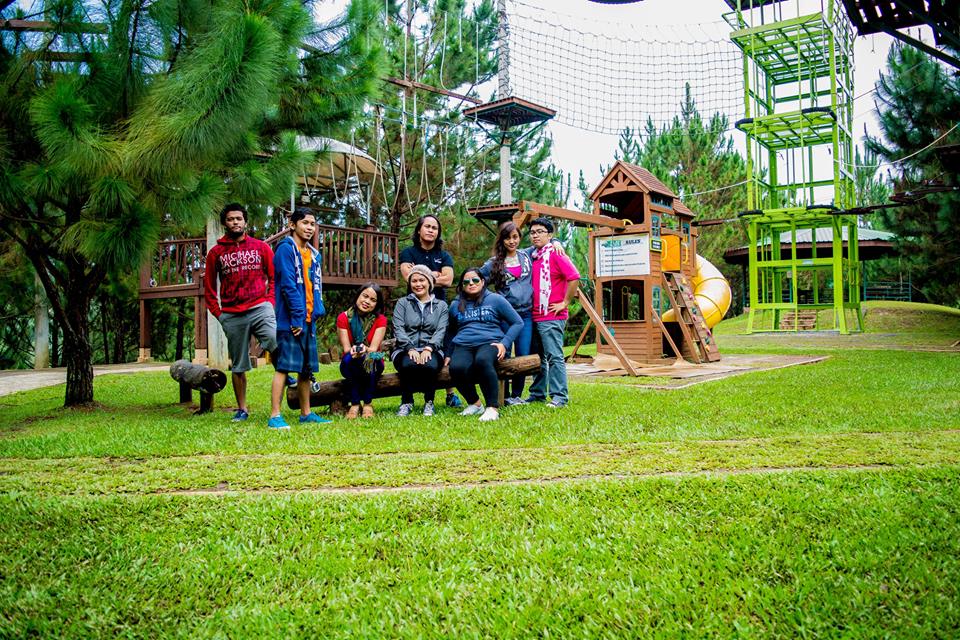 Note: it's better to booked a van before your departure date because it's cheaper than the van outside the airport.
We arrived at Dahilayan Adventure Park around 10 o'clock in the morning, I didn't expect that the weather there is as cold as Baguio. We roamed around, took some pictures and eat snacks at their mini canteen area, there are also stores outside the park where you can buy foods and souvenirs.
They also offer accommodation for people who want to enjoy the whole park and spend their night in the place, which I really recommend. Rooms starts from 2,800php to 5,000php.
Pinegrove Mountain Lodge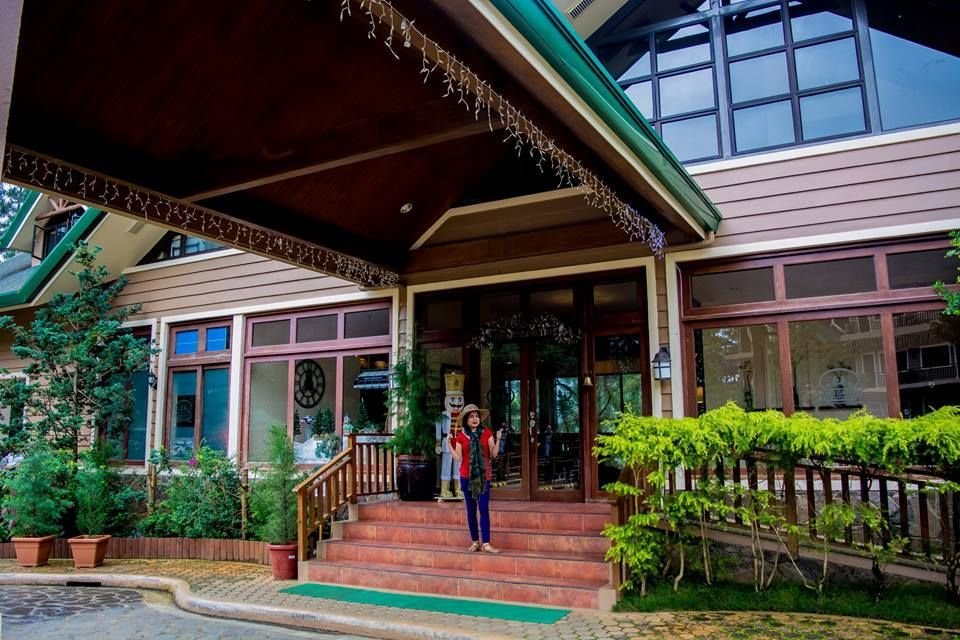 Coffee Shop inside Dahilayan Adventure Park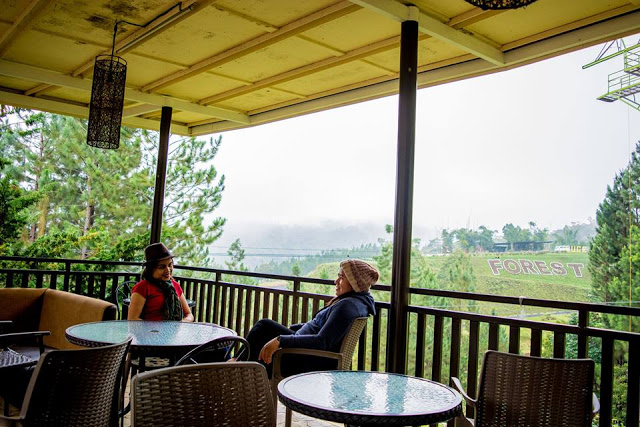 Lots of pine trees are found in the place to make it a good spot for shooting. Misai didn't miss the chance to pose.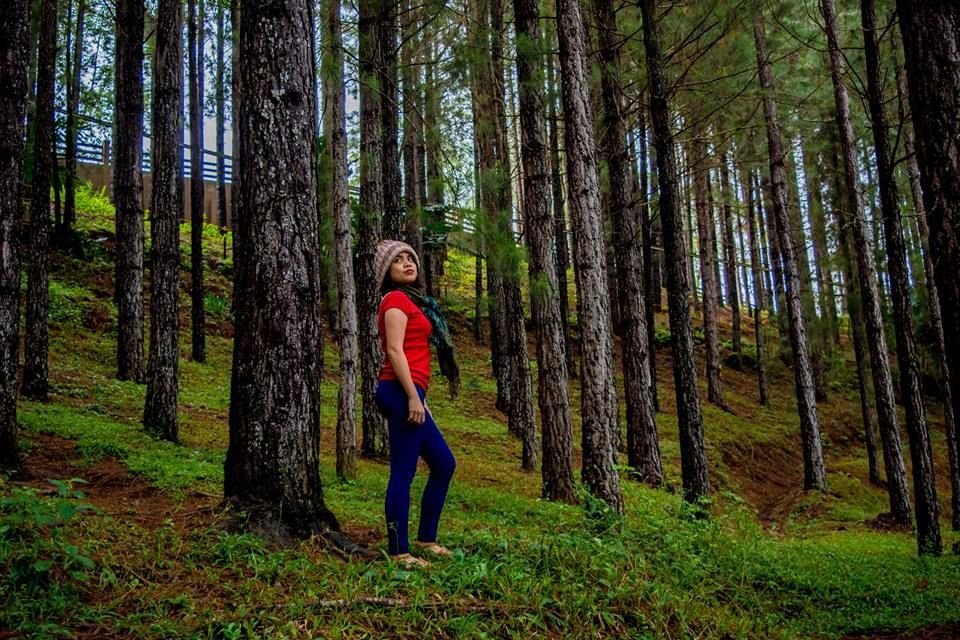 We availed the ZIPALL PACKAGE worth 600php which includes the 840, 320 and 150 mtrs zipline. It's very worth the price, you wouldn't regret the experience. They have many packages where you can save more but we didn't able to try the other rides because we still have to catch our trip to Camiguin.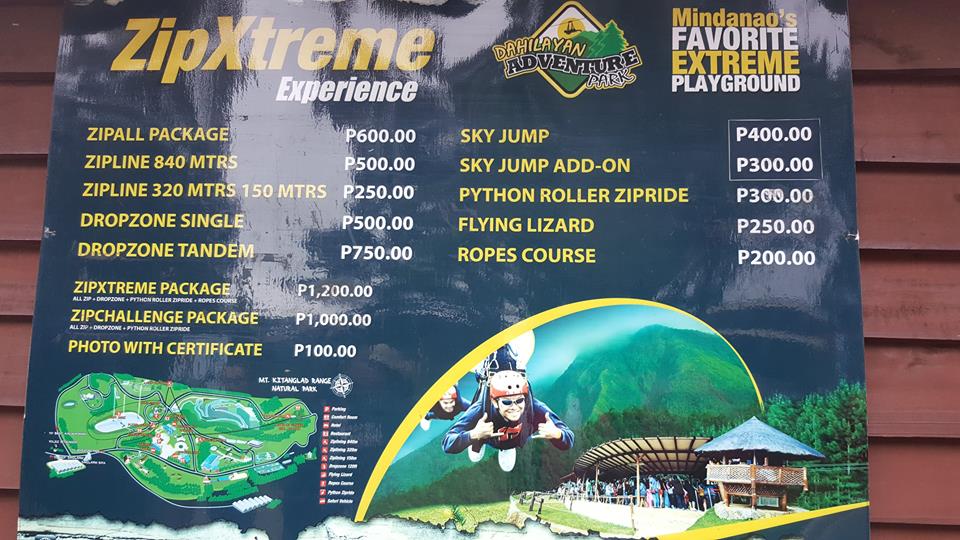 Can't wait to go back to Bukidnon to experience all the rides and adventures at Dahilayan.
HOW TO GET THERE (CEB - CGY) as of Jan 2017
via AIR
Philippine Airlines schedules: 5:50AM, 11:30AM and 6:06PM
Cebu Pacific schedules: 5:00AM and 5:40PM
via SEA
Cebu Ferry schedules: Fri - Mon - Wed: 8:00PM
Trans-Asia schedules: 8:00PM daily
For Contacts and Reservations:
Van Tours and Rentals
Mobile No. 0977-812318
Zipzone Dahilayan Adventure Park
Mobile No. 0922-880-1319
Email: zipzoneinq@yahoo.com
Pine Grove Mountain Lodge
Mobile No. 0917-622-3204 | 0917-3111-192
Email: pinegrovemountainlodge@yahoo.com
Great Zip Package
Landline. (088) 309-4708
Mobile No. 0922-880-1319
Email: zipzoneinq@yahoo.com