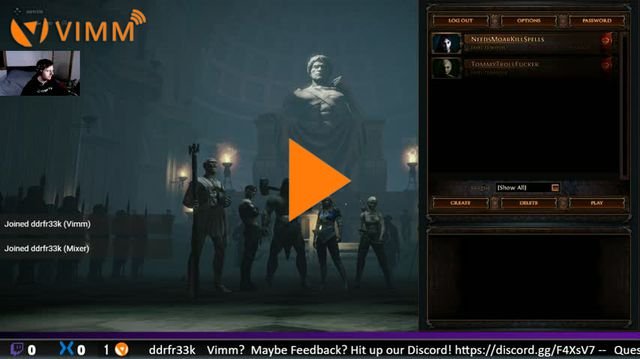 Game (Category): Path of Exile
Click here to watch the live stream!
---
Hey there! How's everyone tonight? @scooter1010 and I are streaming some Path of Exile tonight. And when we play roguelikes, there's only one way to play: HARDCORE! Because we are #DuckingHardcore!
And hardcore is super hardcore. If you die, you delete your character and start over from the beginning. Win big, lose big. That's hardcore!
Question of the Stream: What is your biggest "NOOB DOWN" moment?
I have a merch store! Show your support for the House of Dancing arrows and get your #DuckingHardcore shirts here: https://shop.spreadshirt.com/HoDA
---
Do you like my content? Follow my other channels!
---
This post was generated from a live stream on Vimm.tv