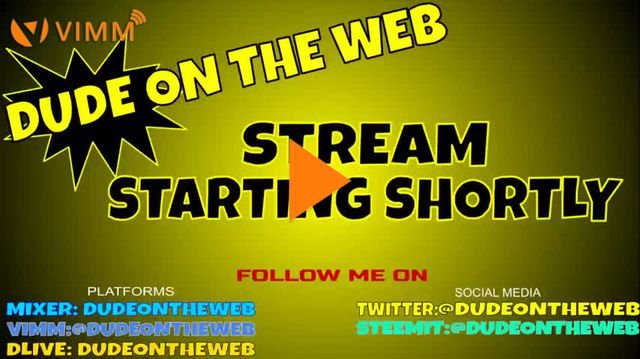 Category: liveshow
Sub-category: retro

Click here to watch the live stream!
---
Hey guys I'm doing a retro gaming stream on VIMM come by and say hi.

I'm just another dude on the web. Host of live streams on Vimm.
Back to the 80's (Dlive and Vimm)- Stream of game play from of the most popular arcade games and consloles of the decade. Stop by and say hi I always enjoy when viewers interact with the stream!
I also stream the latest music in the SYNTHWAVE genre.
Platforms:
Twitter - https://twitter.com/dudeontheweb
DLive - https://dlive.tv/dudeontheweb
Steemit - https://steemit.com/@dudeontheweb
So come on and hang out with me on the stream! And thanks for your support!
---
This post was generated from a live stream on Vimm.tv