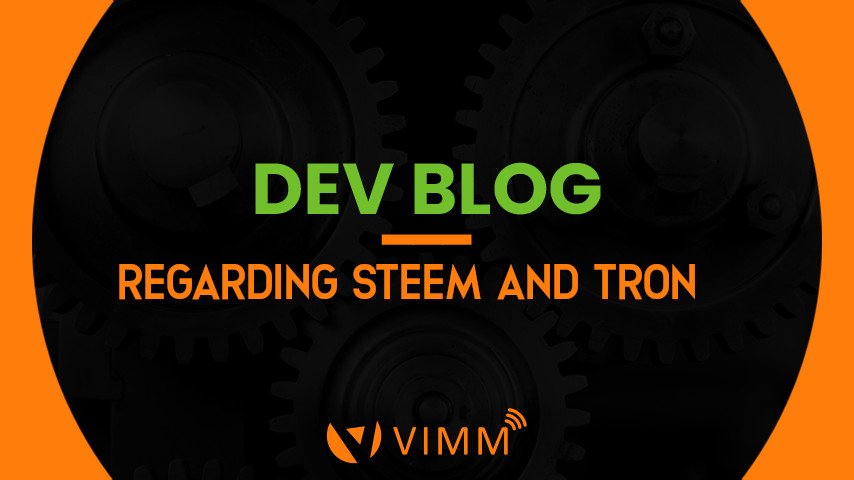 Hey there, it's @ddrfr33k, got another...rather important update for you guys. We've seen quite a bit of activity over Ned Scott's announcement that he's selling Steemit Inc. to Justin Sun and the Tron Foundation. There are a lot of unknowns that are coming into play. Like all change, it can be a bit unnerving at first. We had a few people asking about this on our discord (go join us there, by the way), and I figured a post on the Steem blockchain would be in our best interest.
---
So let's see...where do we begin with this? There's a live stream happening on dLive tomorrow at Noon eastern. Both @chiren and I plan to tune in, get a feel for where things are going. Anything we decide to do will wait until we know more information. The way I see it right now, there are a couple possibilities:
The Steem Witnesses merge the Steem blockchain with Tron, and we all go along for the ride. If that is the case, we just might follow suit. Convert all of our streamers' wallets to Tron wallets, and go with the flow.
The Steem Witnesses reject the motion, and the Steem blockchain stays separate, maybe even does a hard fork akin to Bitcoin Cash or similar. Depending on how things go, we might stick with that chain.
If the above two options don't look viable for us, we might just split off and do our own thing. We have a community that likes what we do, and there are some that would not want to go to dLive. If our community stays together, we will keep building for it, no matter what.
I guess the big takeaway here is that we have options. There are a lot of different ways this could play out, but we're not going to be doing anything drastic, especially not at first. A calm, measured decision is always better than one made in haste. We will be smart with the way we handle this. Vimm is my home. I have no intention of abandoning ship, and neither should you. We are builders, and we will continue to build. Same as it ever was. Like that one song:
If you haven't tried streaming on Vimm, you might as well give it a go now, you know? We have ourselves a community that seeks to build. It's something truly unique compared to other streaming services. And we would love to share it with you! Come on in!
---
Get in touch!
Support @vimm on Fundition!

Have you checked out Vimm University?
-- How to Handle Streamer Burnout --
-- All About The Steem Blockchain!--
-- Making a Good Post --
-- Branding Identity --
-- The Copyright Boogeyman --
-- An Introduction to Branding --