Helo beautiful people, happy Sunday to you all,today I will be sharing with you all why I prefer the steemit blockchain to all other blogging platforms.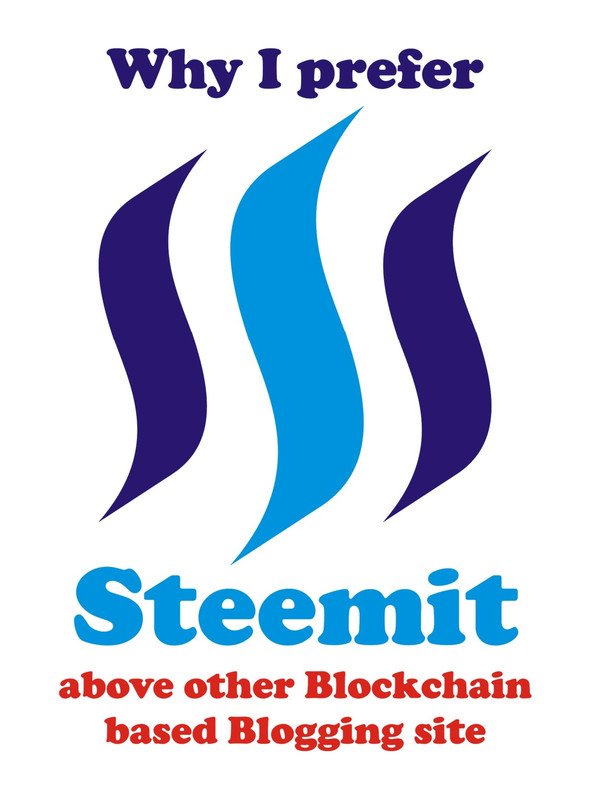 Image source
HOW I FOUND STEEMIT
Firstly I will like to start by mentioning that the steemit platform was my first ever blogging platform,prior to steemit,I knew nothing about any of these blogging platforms,I knew nothing about Cryptocurrency and the blockchain,my journey on steemit started from the day I saw a status by my roommate (@Kweenbrand) back then in the University about her blog,I was curious because I knew she wasn't into blogging back then in school. So I asked her about it and she told me all about steemit and even added me to the communities she belonged to.
I have been on steemit since January 2018 and I will say that I am so happy I found steemit and am also very grateful to my roommate because if not for her,I doubt I would have known anything about steemit by now.
SOME OTHER BLOGGING PLATFORMS I KNOW
I also got to know about other blogging platforms through interactions from my friends on steemit like:
Weku

Appics

Uptrend

Whaleshares

Hive
These platforms are quite similar to steemit in the sense that what we mainly do is also to post, follow other user's blog,like,share, comment and also earn but then there is a little difference in the terminologies used,you can also write in details just like in steemit except for Appics that is mostly for sharing images with just a little write-up.
WHY I PREFER STEEMIT TO THE OTHERS
I will choose steemit over the other platforms because steemit was an eye opener to me,I got to know alot about the blockchain,I got to make lots of friends within Nigeria and other countries,friends that I still relate with up till today,and you know that feeling when you have someone or people who can go any length just to help you out even when they don't know you in real life.
Through steemit I have also come to learn alot from reading up and following other User's blogs and my knowledge keeps increasing daily,I have also learnt some DIY,some recipes,arts etc from various niches on the platform
Most importantly steemit has been a great help to my finances too,I have been able to take care of my personal needs from the little I get when my post pays put,I know there are times the platform seemed as though it wasn't encouraging but then am still very grateful for all I have benefitted on this platform and I always keep hoping for the best.
Finally you remember the saying that "A first love is hardly ever forgotten" (paraphrased),that's the same thing with my first love (steemit) and that's why I will always choose it over all other platforms.
Thanks so much @hopeofgod @greatness96 for this awesome contest and for an opportunity to share, thanks so much @booming01 for all your support to us,I really do appreciate.