Dear diary,
I woke up so happy today. Today is one of those days I would just see myself happy without anything to point at as the reason for the happiness.
A shot at home before going out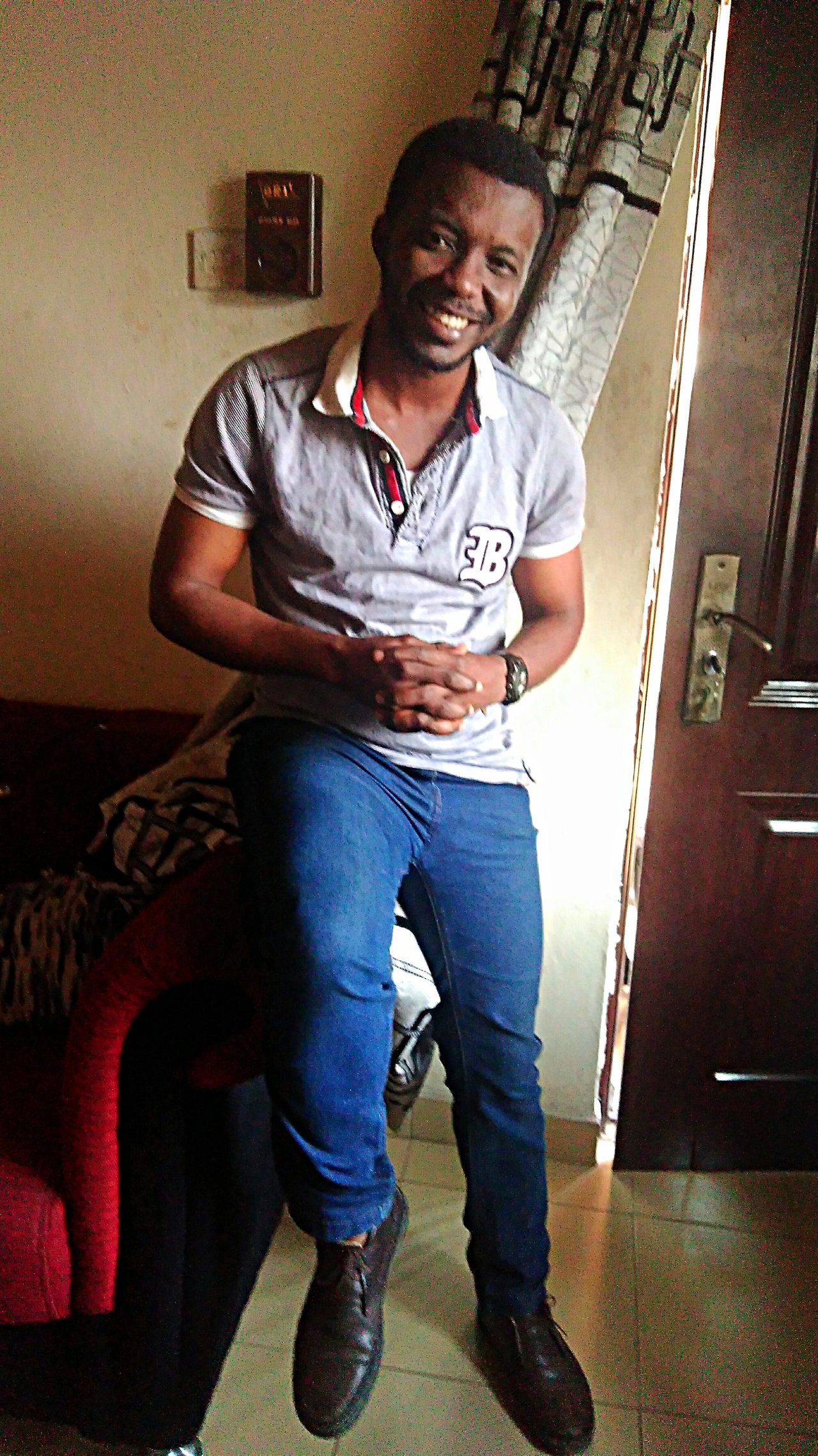 So, I made breakfast ready, while my wife boiled water for bathing. These days, we have electricity constant, thus going to kitchen is great because I don't have to on gas cooker, we use electric hot plate for all our cooking. It's a two-burner plate, thus I can do two cooking at a time.
For breakfast I took semovita and bitter leaf soup.
At the office
I got to office by 9:16 a.m., that was pretty late. Everyone were on seat before I arrived. Please don't think I'm a lazy person. I still do my job effectively despite my lateness. Watch out!
Activities in office
I had to print out the reports I could not print yesterday, thanks goodness the printer worked today. After printing, I discovered that I have not done the weld summary for two of the jobs, despite the fact that the visual weld inspection report is ready. This is due to the fact that the painting report and the magnetic particles inspection report are not ready. Report numbers of the two reports must be part of the weld summary sheet.
I went further to do inspection on the equipment we are mobilizing for a job in Lagos. My major focus on the inspection was to ensure that there are safety pins in the shackles and that the colour coating on the padeyes are in line with the current one. Colour coating are changed every six months, that's two times a year. The current one is blue and the previous one that was changed after June was green. I hope you are learning something about my job.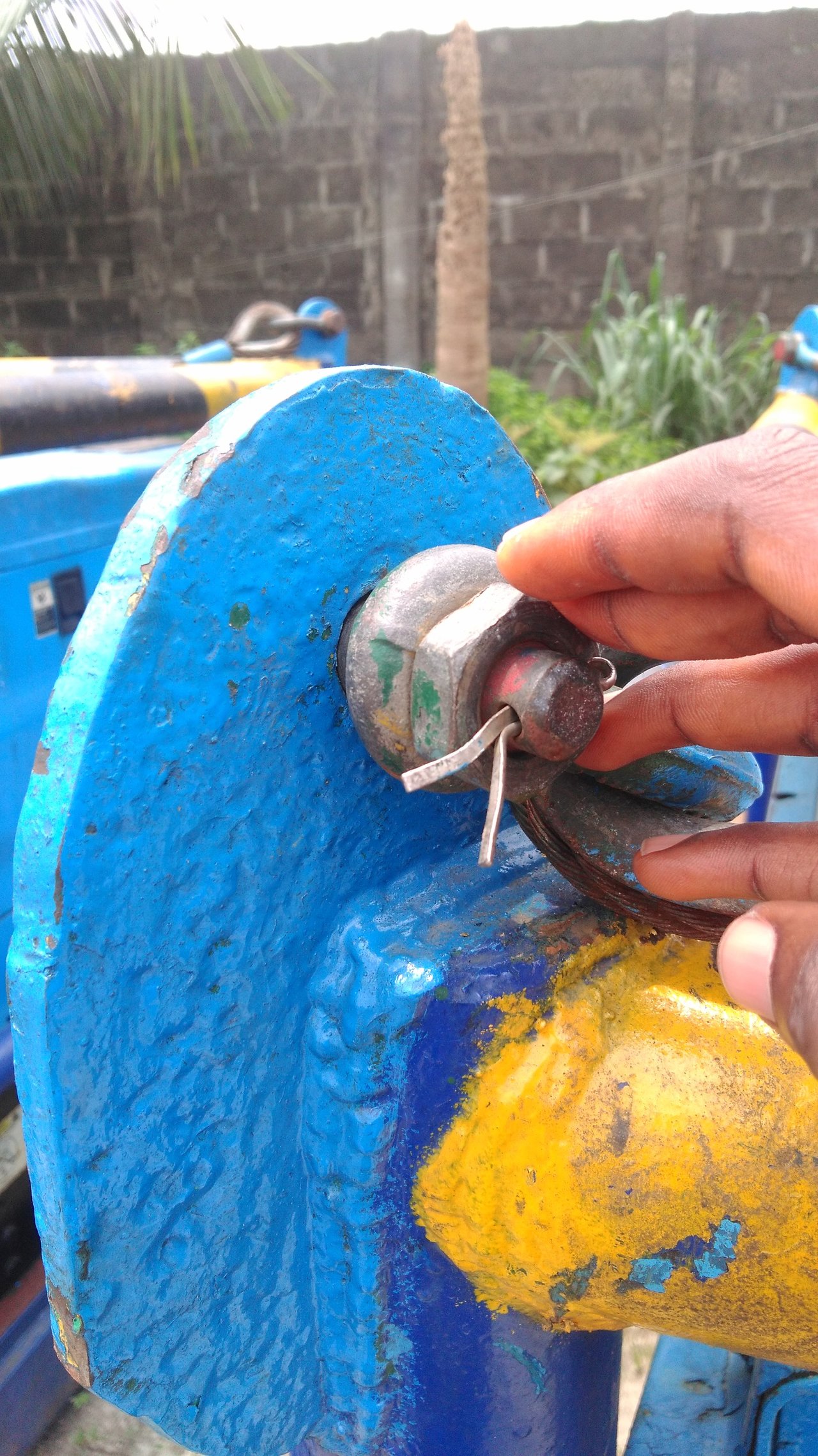 safety pin used to secure the shackle from falling off
A shot while inspecting a welding machine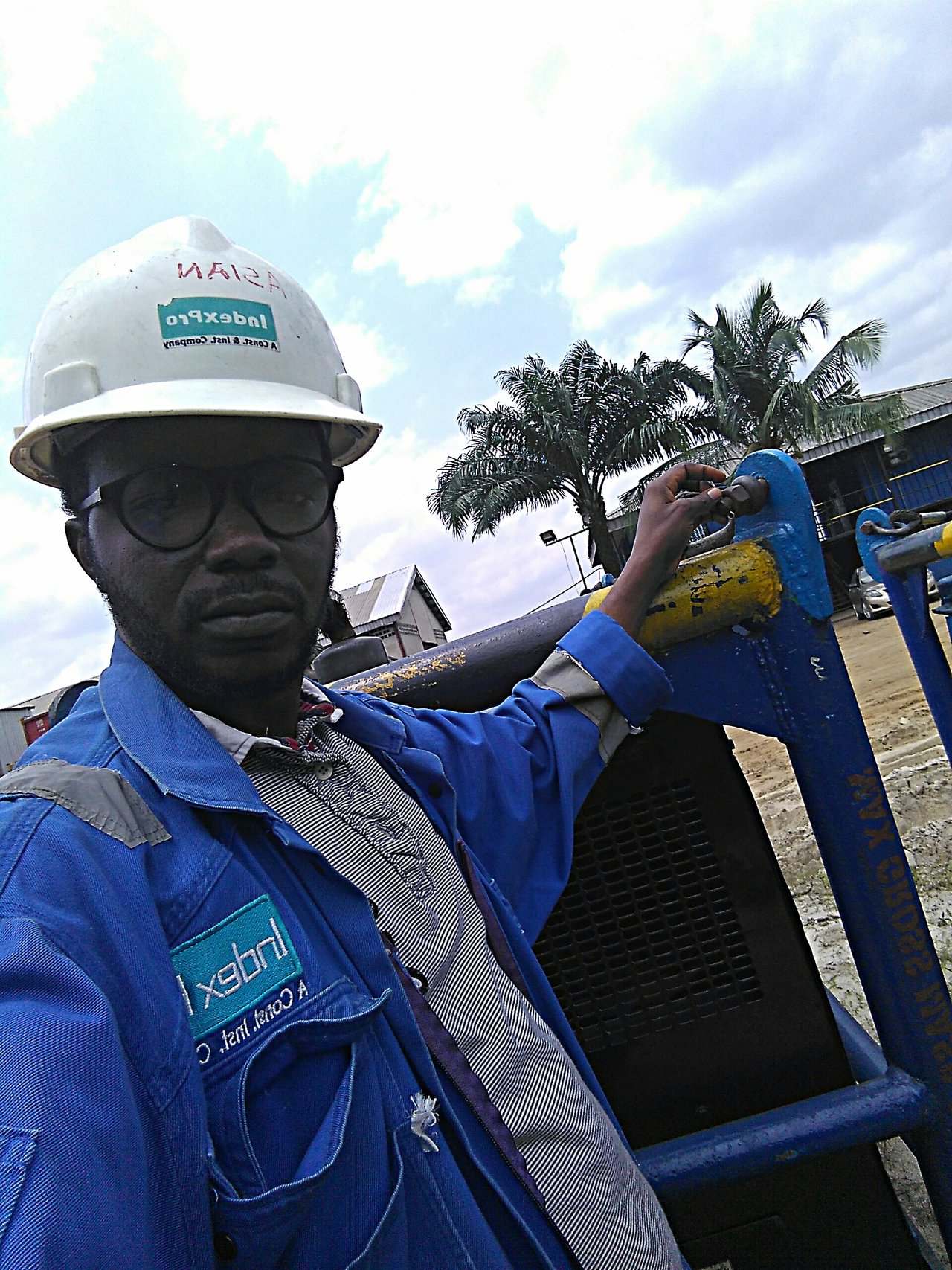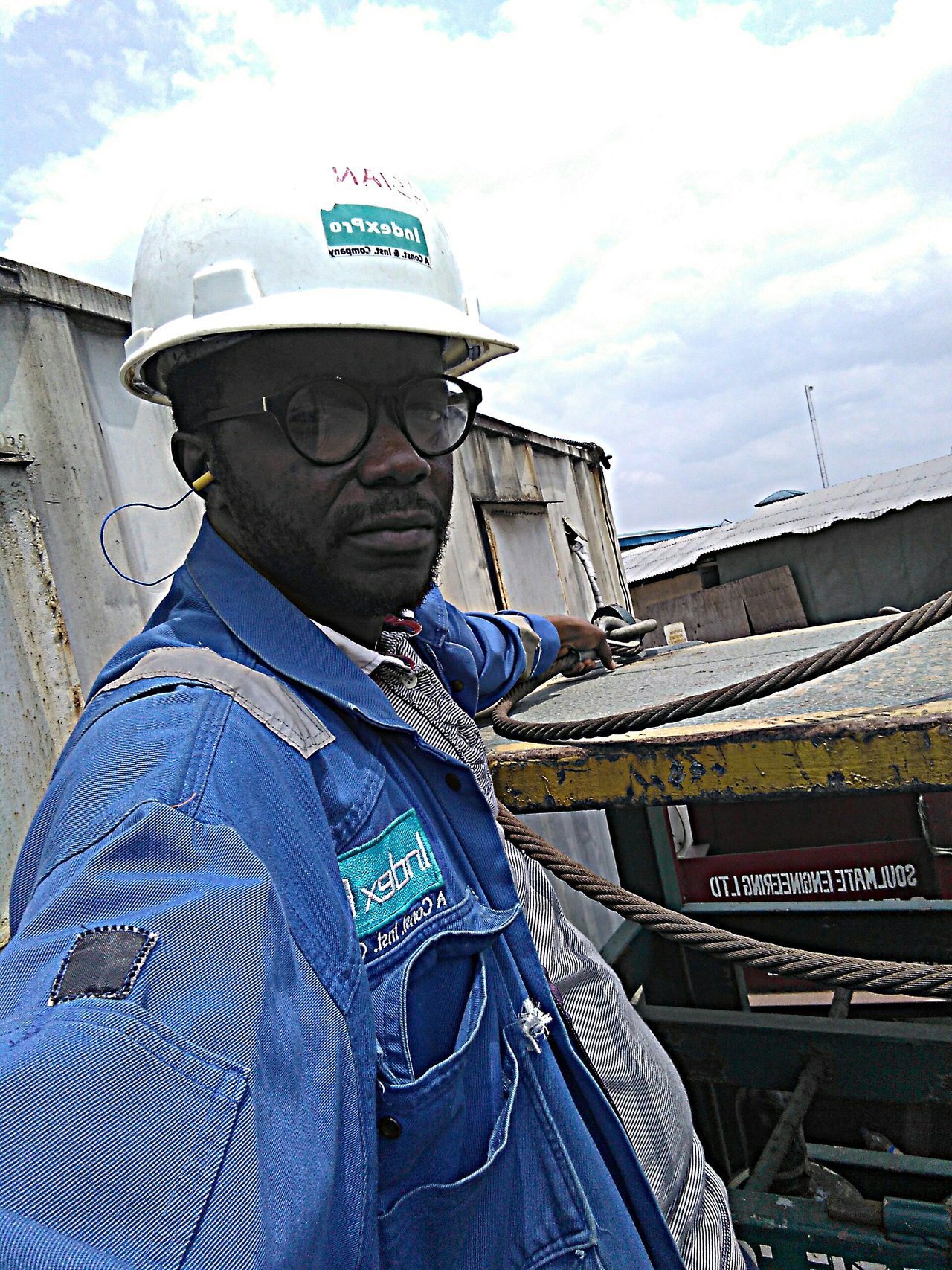 Picture taken while inspecting a gas rack
During my inspection I discovered that some of the shackles did not have safety pins and some padeyes had oil colour coating. So, I directed the store guy to issue out new safety pins for the helpers to fix and game a blue paint from my office so that the old colours can be changed.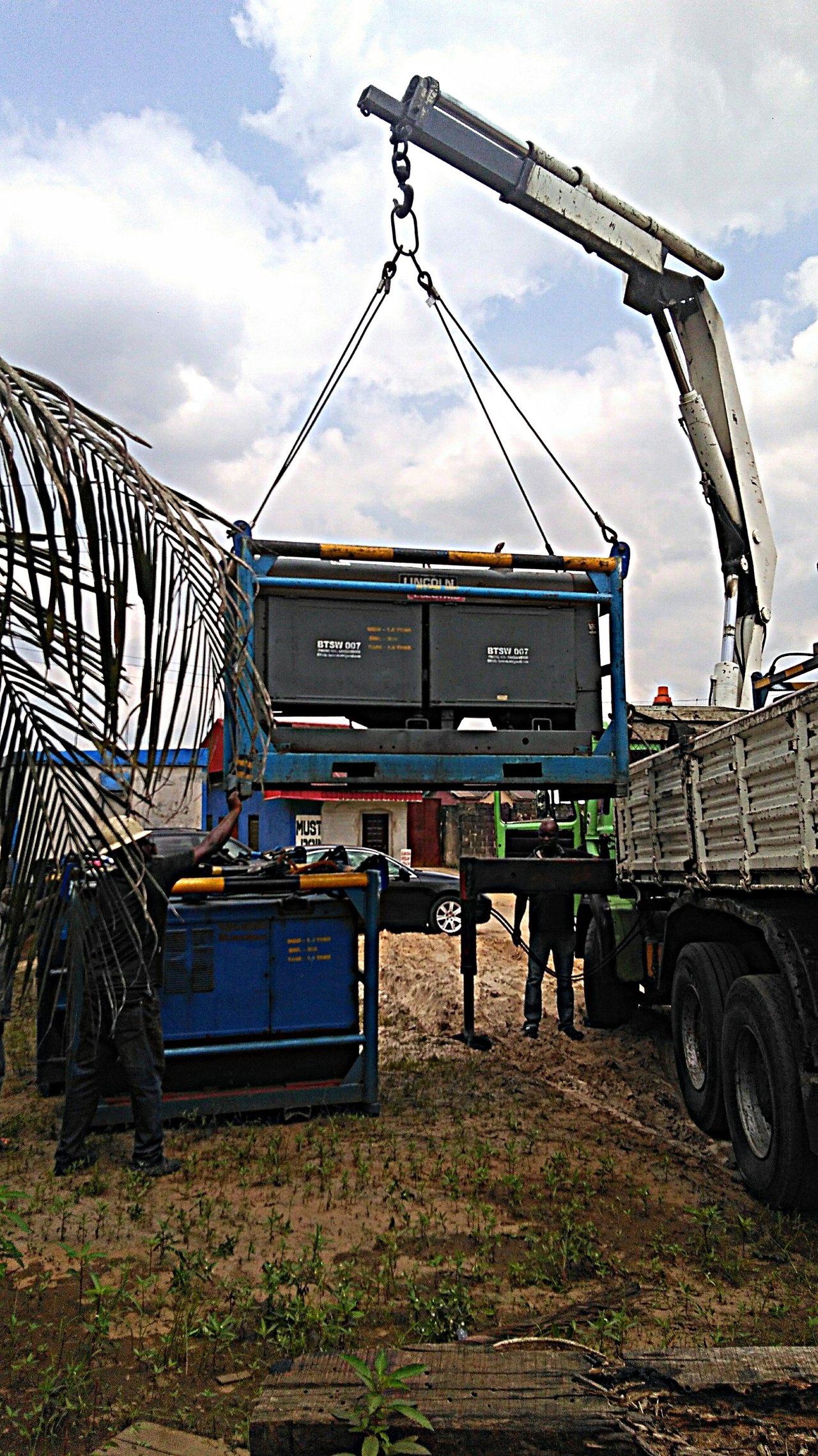 Loading out the welding machines
Dimensional control
As I came back to the office, our client called for evidence of document control for the compatt stand.
Picture of dimensional check on compatt stand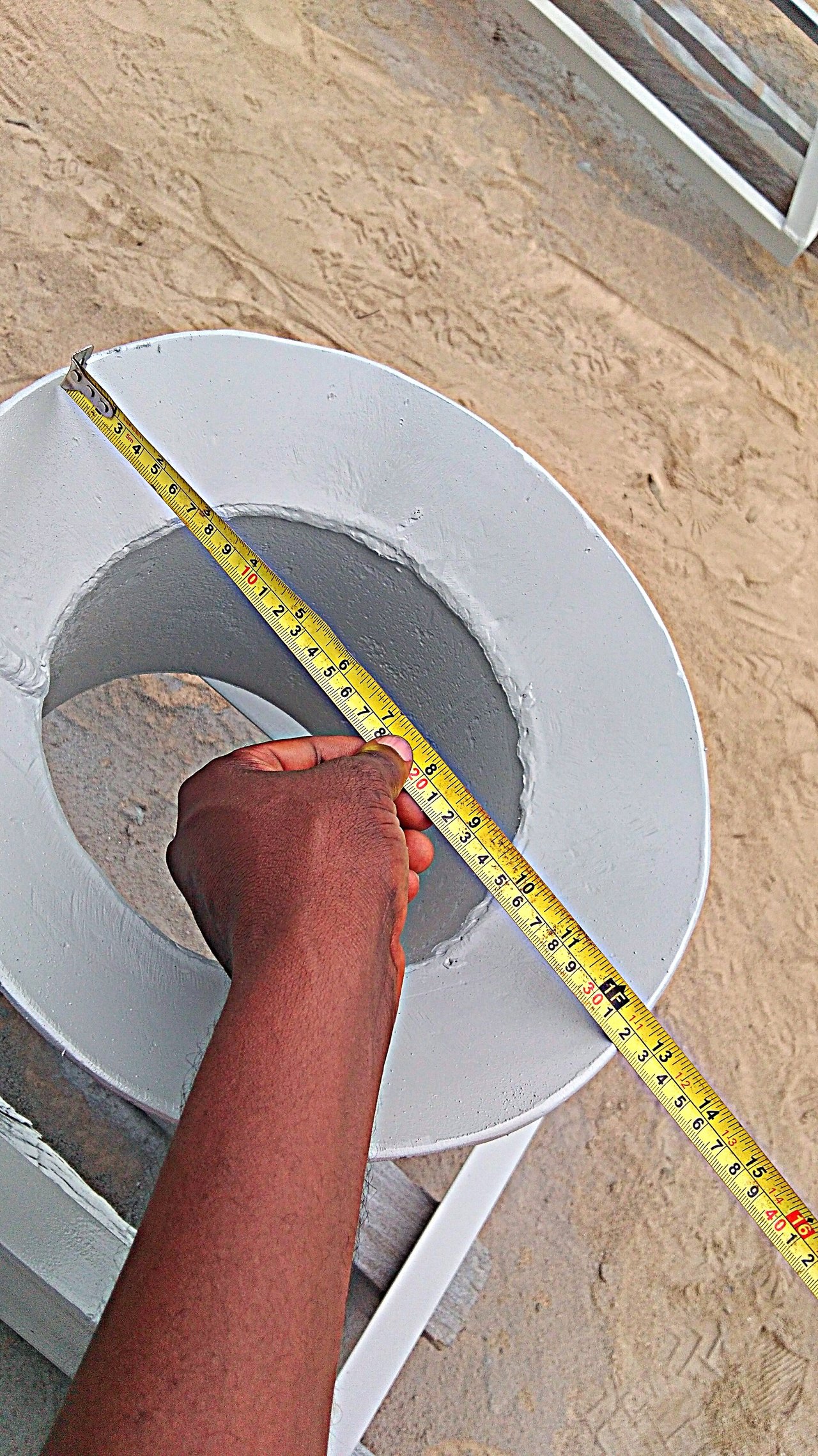 So, me and my boss went out to take pictures while measuring the funnel members of the compatt stand. I took the pictures, while he did the measurement using tap.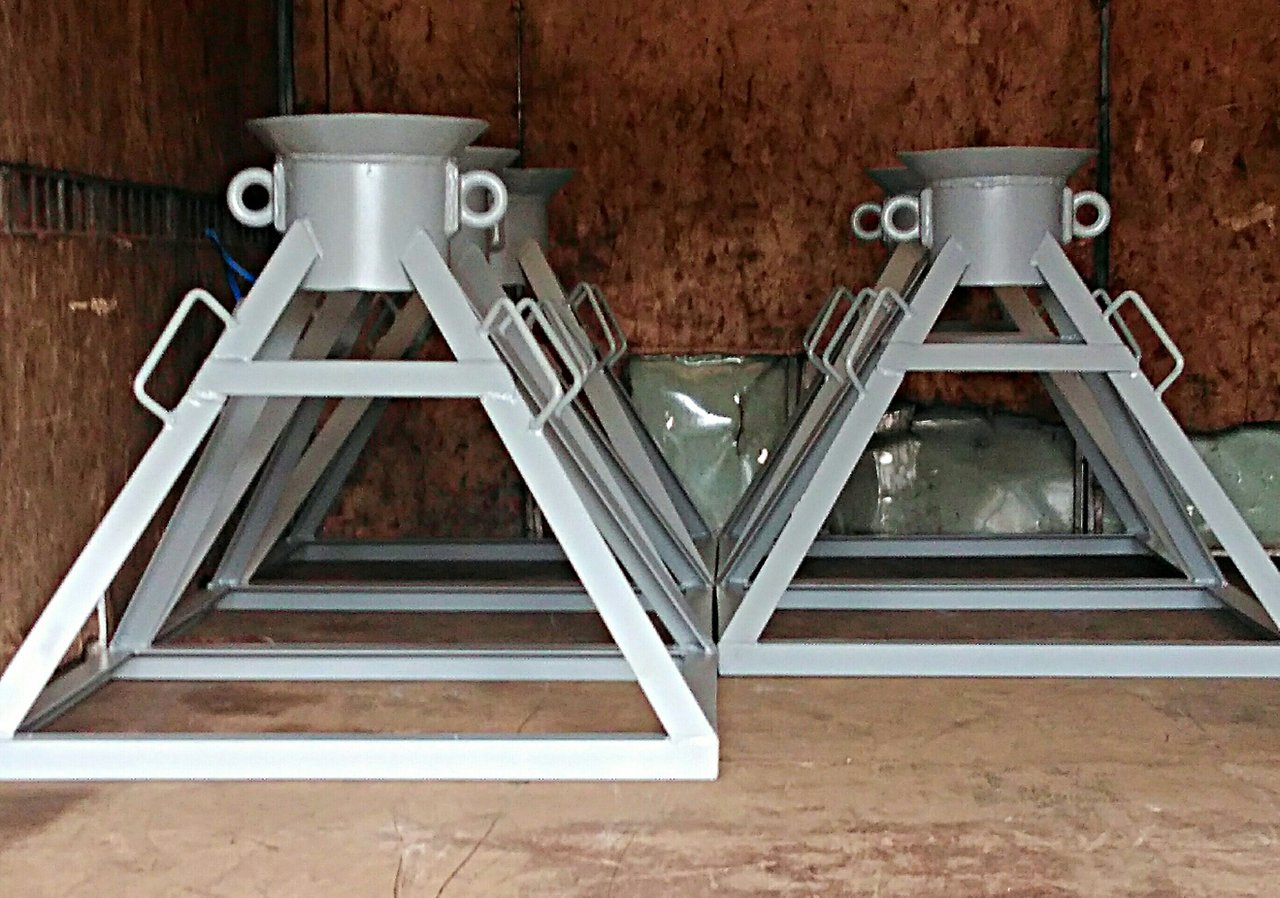 Isometric view of five compatt stands already arranged for load out
I'm relaxed now a bit, the pressure was a bit high here.
Please tell me what you learnt in my diary today, I'll be glad to know what you leant and if there's any questions, you can ask.
For more information about me, PLEASE SEE MY 'THIS IS ME' POST.
I belong to @teamg-nigeria and HERE'S OUR TEAM ANNOUNCEMENT POST
Thank you for stopping by in my blog