Dear Sunday diary.
I woke up today by 5:15 a.m. to write my daily devotional. At that time there was no electricity to iron my Sunday outfit. We had chosen to wear black and white in the choir today.
The choice was decided since Thursday, but I had been too busy to prepare the white shirt and black trousers I planned to wear. So, this morning, I had to figure out what to wear.
I suddenly remembered there is a sleeveless top sweater I have not put on before. So, so I took my second white shirt and with the sweater to cover it from being noticed as not ironed, I was good to go.
At my doorstep before going to church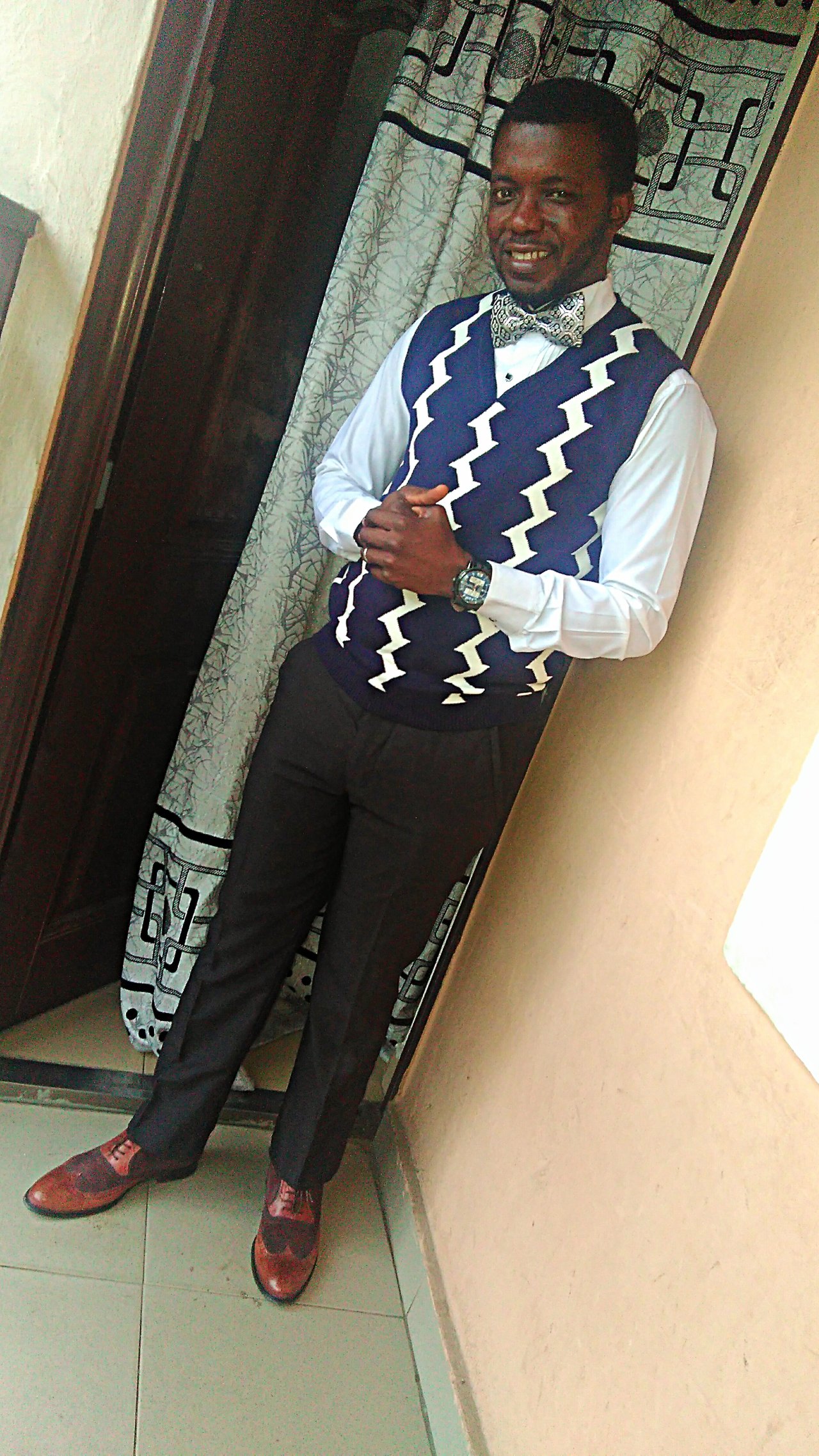 There was an alternative trouser to wear as black and that way I was okay. I did not have fuel in my generator and nowhere to buy fuel Sunday morning, thus I had to manage what I had.
I got to church by 7:14 a.m. after taking some pictures at my door step. My neighbour came to see my wife, so while she waited for her to finish bathing, I gave her my phone to snap me.
This is what you get when your photographer ask for another style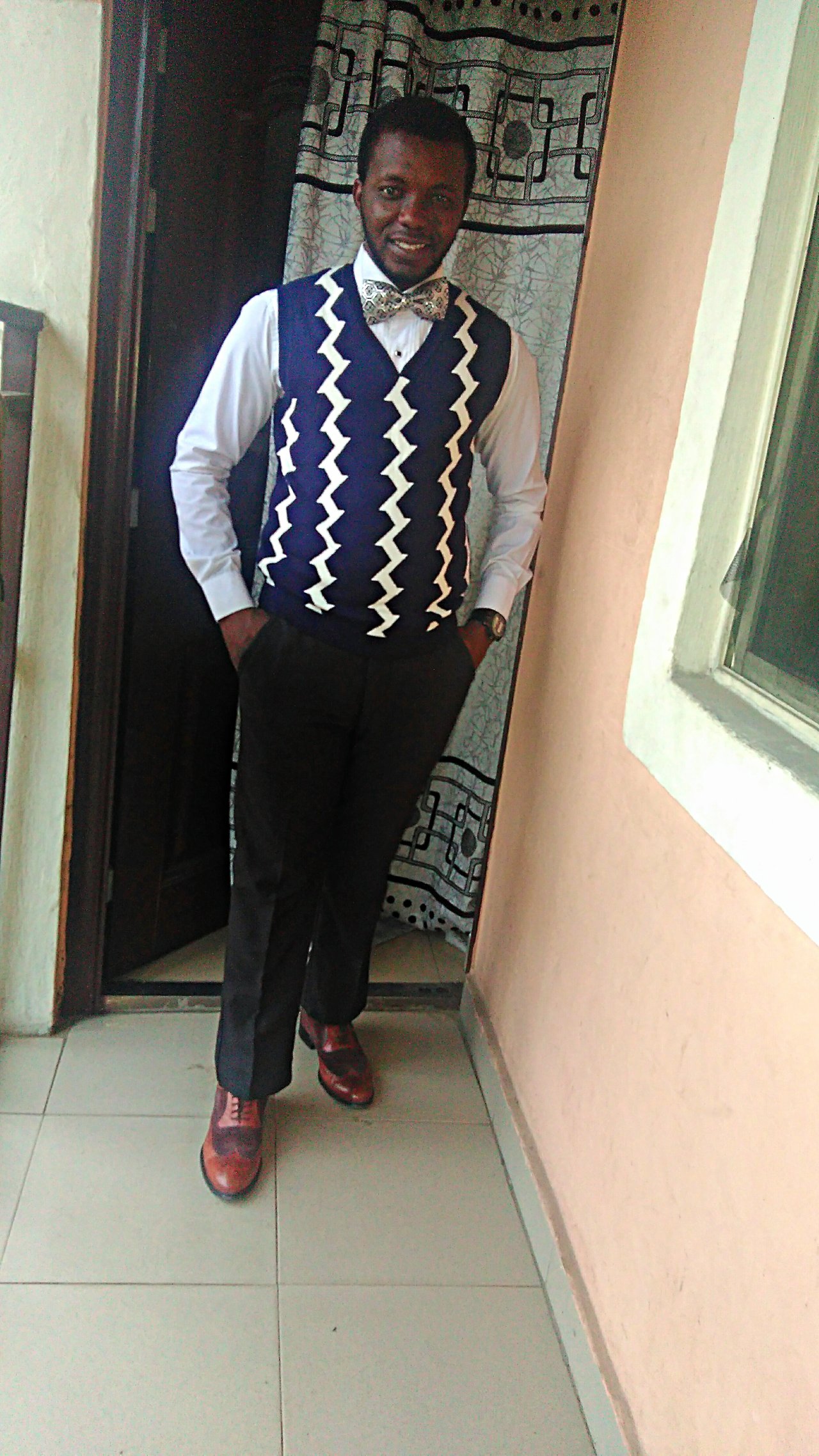 I met the praise for workers meeting ongoing, joined the choir to back up the lead singer.
After that we had our devotion and by 8 a.m. Sunday school class commenced. I had to choose one of our Sunday school teachers to teach because I taught last Sunday.
The topic for today's Sunday school was The Anti-Christ. We took the bible passage from Revelation 13:1-9. We learnt the biblical reference to the Anti-Christ and the mission of the Anti-Christ under two lesson outlines.
We switched to a session of praises by 9 a.m. and the service began in a grand style. On the roaster today, I was to take tithe and offering and I did that.
The pastor preached on the topic Wait a little while, taken from Habakkuk 2:1-4 and it was a great message.
After church, we took some pictures and started heading home. At home, I just ate cake to cool off. I was very hungry, so I needed something to hold me till food is ready. I go to church on Sundays with fasting.
With my wife after church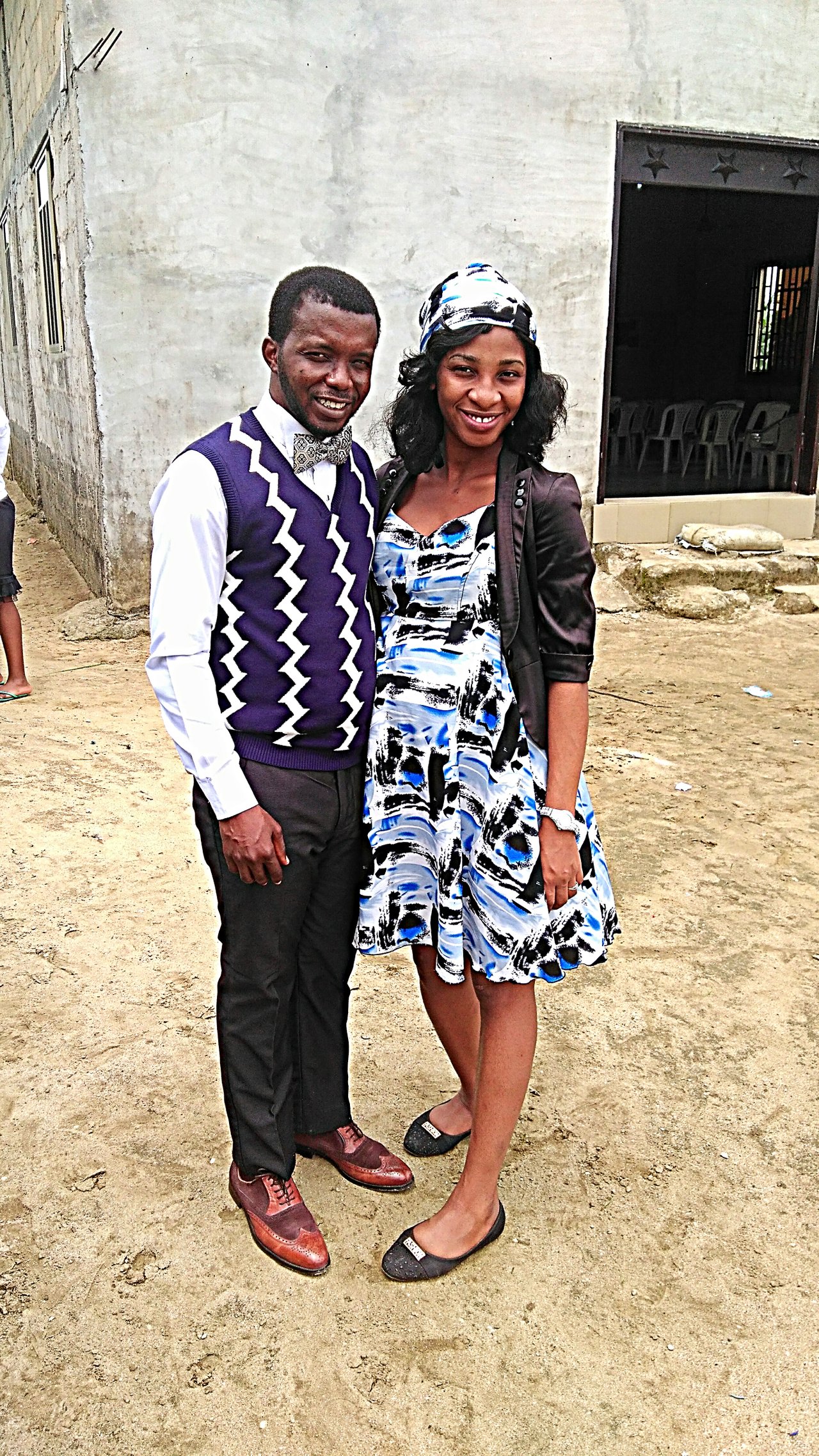 I ended up sleeping after eating the cake and woke up this evening to take soup and semovita, prepared by my beautiful wife.
That is how my Sunday went. Do you like my Sunday outfit? My wife is asking me to give her the top, but I don't know how to tell her that her big stomach will tear it. Please don't tell her.
For more information about me, PLEASE SEE MY 'THIS IS ME' POST.
I belong to @teamg-nigeria and HERE'S OUR TEAM ANNOUNCEMENT POST
Have a beautiful night rest.