Am happy dropping my diary post for today again. I noticed i have been waking up more late this days, I guess because I haven't been going out due to the covid-19 pandemic. Today I decided to do something special for myself. At around 6am I stood up from my bed did all my morning rituals (praying, meditation, watching motivational talks on YouTube and listening to podcast) that's how my morning rituals looks like for now. I haven't been reading due to my forth coming theological examination, I have been concentrating more on my exam books alone. Getting up went straight to the living room guess what?
My aunty twins were waiting for me already. I grab them closely to myself and start playing with them. They are nice kids and lovely to be with I must confess.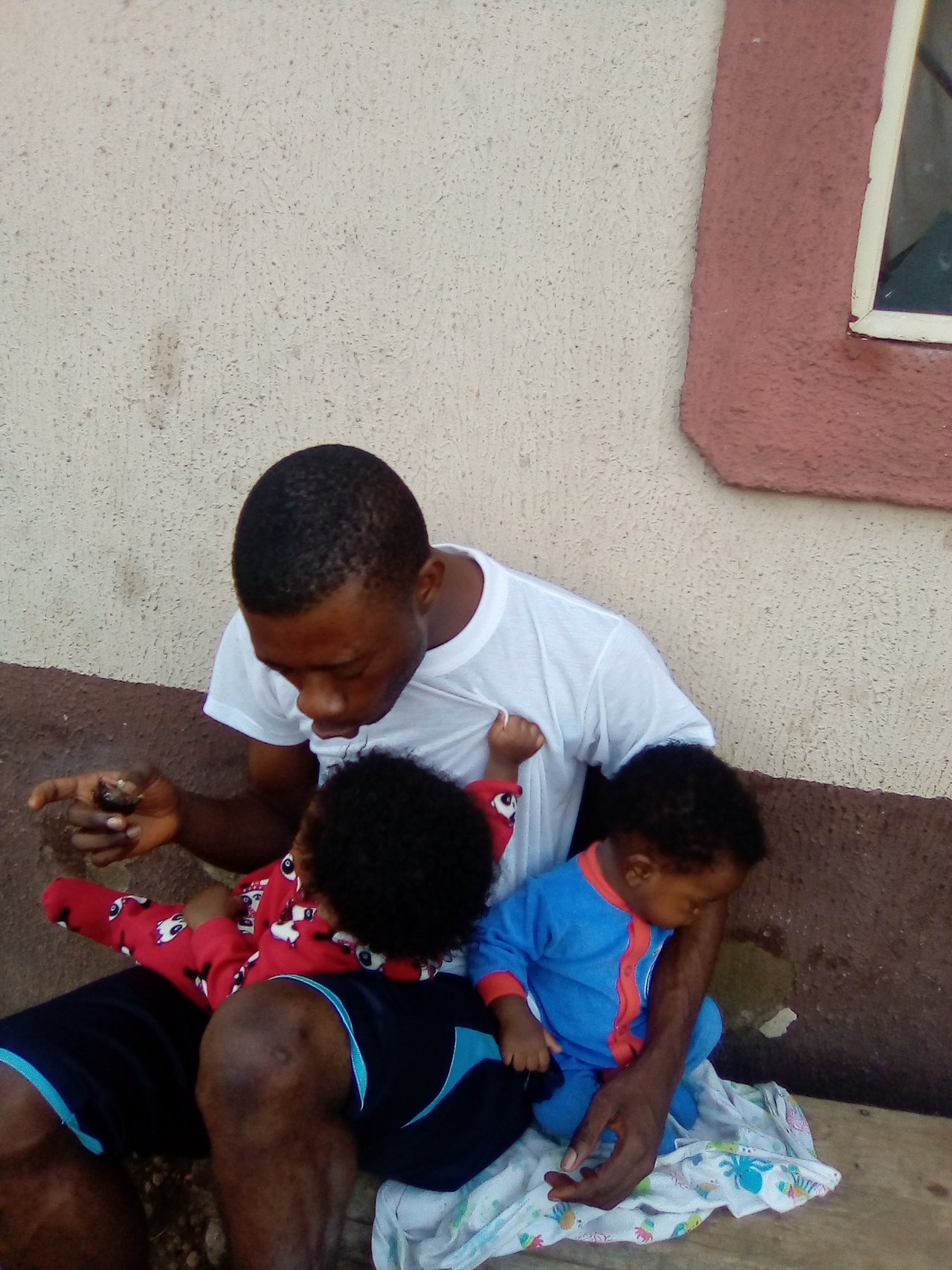 Twins and me in the morning
After playing with them I remember I have to visit a friend of mine. Rush to the bathroom brush my teeth and take my bath the same time looking nice then I set off. Before going out I decided to take a snap for my diary post.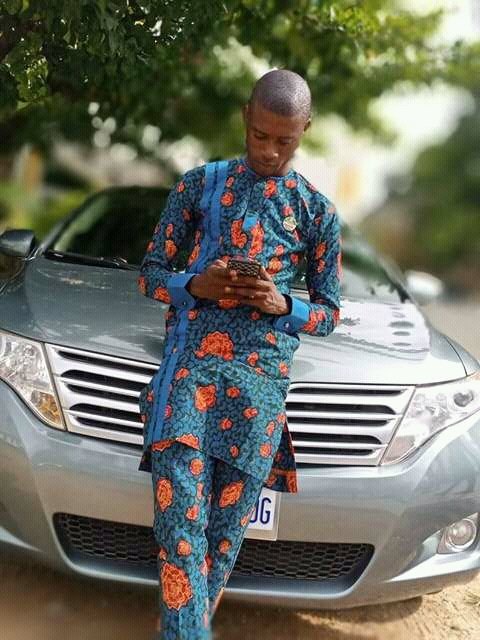 the look before going out
Don't get it twisted, that not my car, we are getting there soon lol. My place to my friends house is about 1 hour drive. I took a bike to the junction were I have to enter tricycle for #100 ($0.27). Tricycle is the most common means of transportation here in lokoja. Enter and pay the sum of #500 ($1.4) to his place. On getting to his place, he has been waiting for me already.
We move on to the drawing board to continue from where we stop. Sorry, we have a project we are working on already. We sat to think and plan how to bring the project to limelight and support to finance the project. I spent the whole day at his place and return late back home at around 7pm feeling exhausted. It worth it because it was a whole day spent achieving something great. I remain the team leader for team7-nigeria.
Here is my membership for season 2 game post membership post
My team announcement postteam7-nigeria