Hi welcome to another episode of my diary post game. Hmm, I love Wednesday the reason because it's always a free day for me. No lecture or whatsoever.
1:00am I woke up around 1am,i have huge lot of videos and files to download. I did night sub of 1gb mtn which cost #100 $0.28. At around 4:10am I did my morning prayers, meditations,watch YouTube videos and listen to podcast which lasted for about two hours.
6:00am I pick up my book to read ahead of my theological examination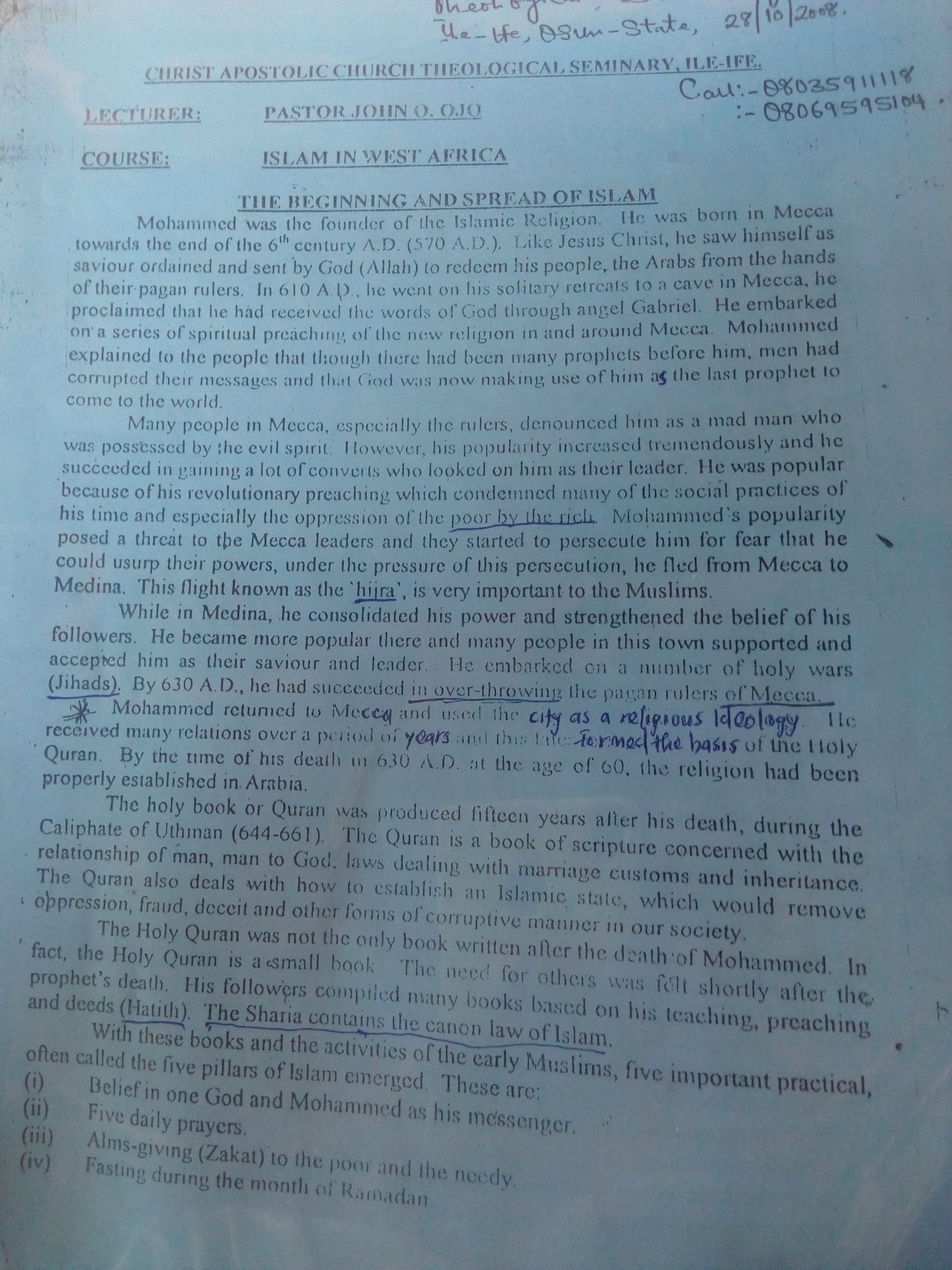 Islam handout
Islam according to the time table would be the first examination and am reading hard to make the first exam a huge success. I read for one and the half hour before going to the bathroom to brush and bath. I ate rice and plantains as breakfast.
11:00am I received a call about a fixed lecture. I was like gosh, I need to rest and relax myself. Am a kind of person who love reading at night. Noise are always a distraction when reading in the afternoon. I rush to pick up my cloth and head for class.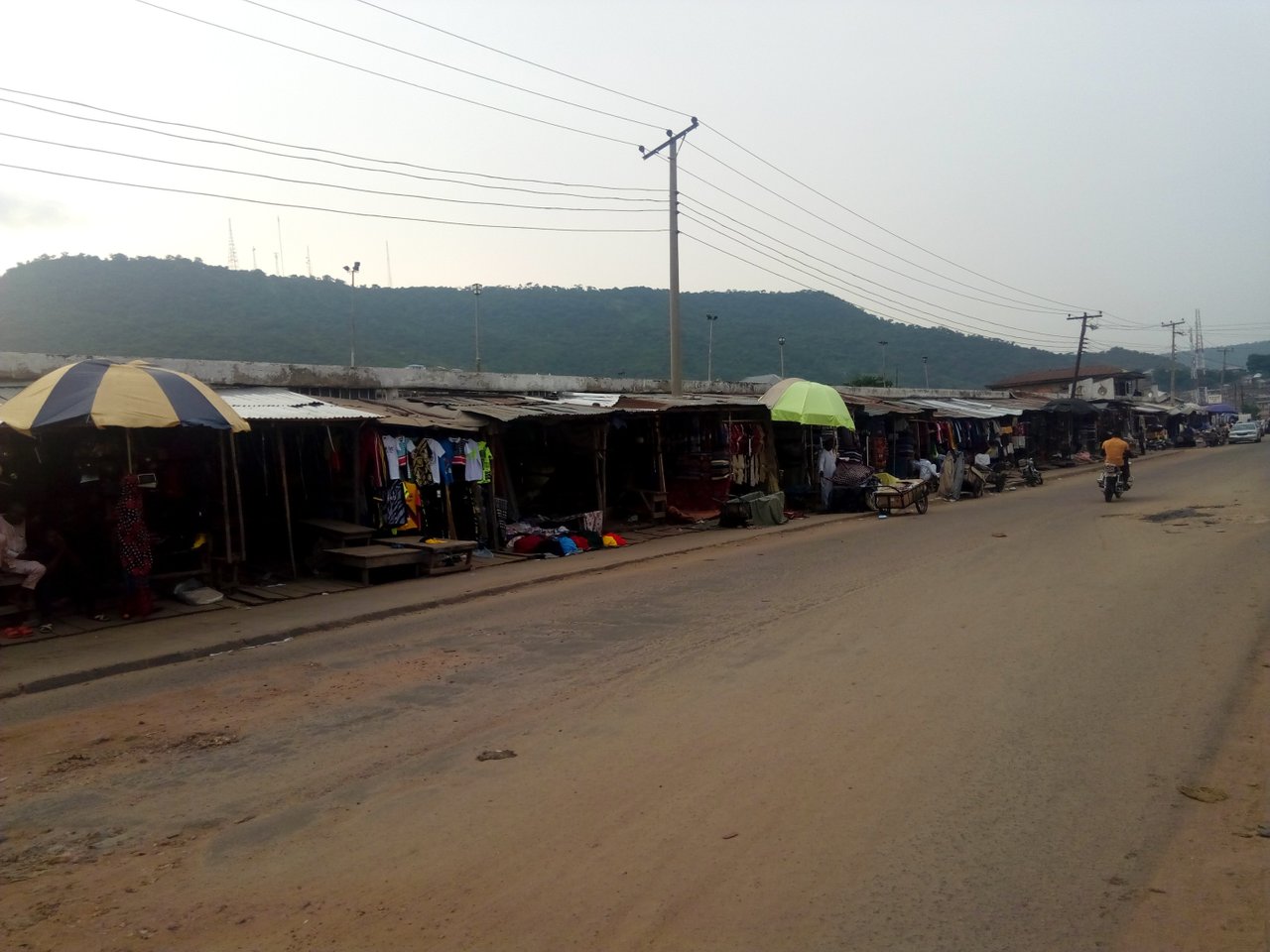 Empty road
Yes you will be surprised compared to my previous post there was no traffic. Within 45min on the road I arrive the place I need to drop. On my way climbing the mountain I brought out my phone to take a shot of the bright wealth and view of the mountain.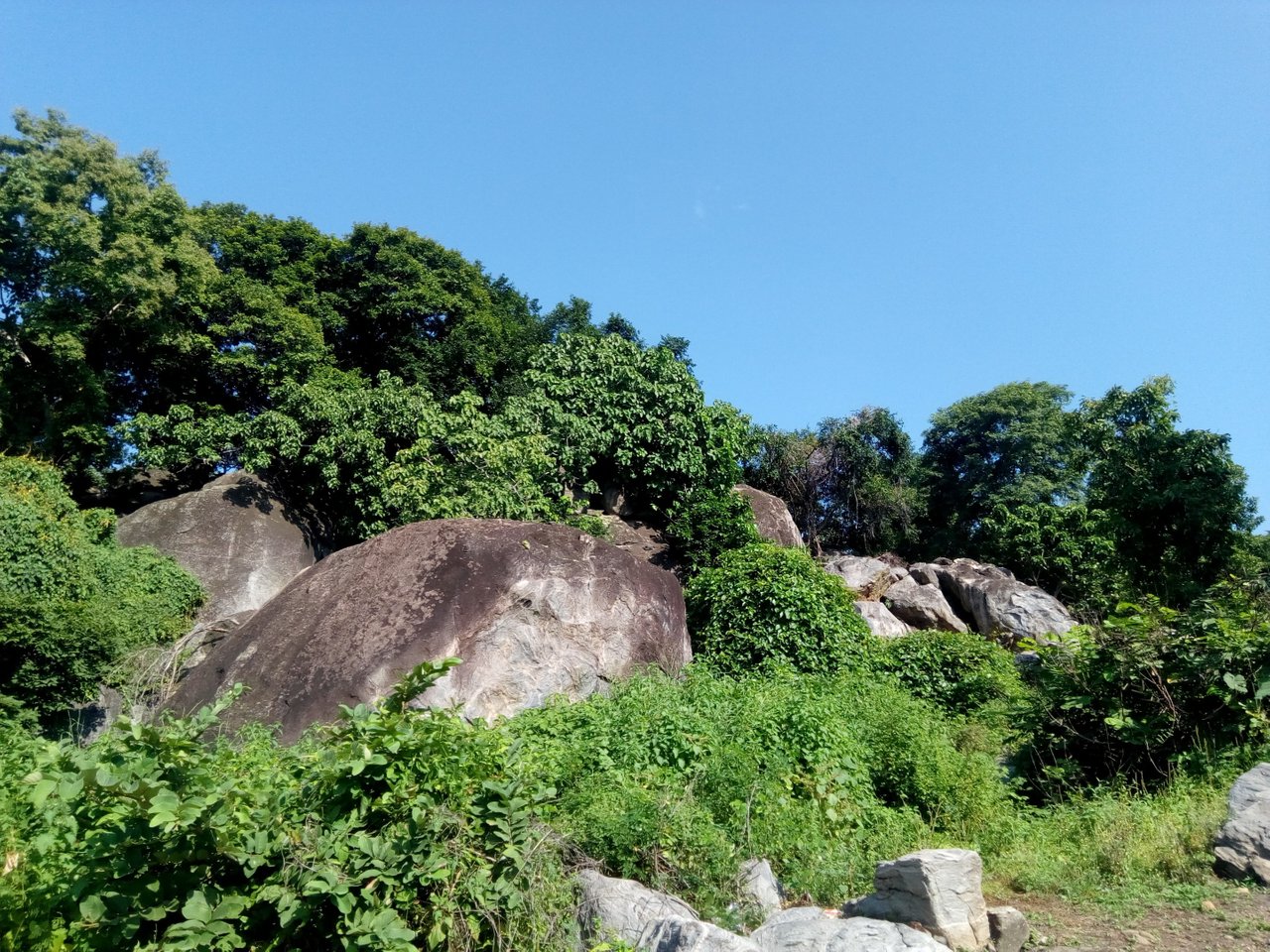 Beauty of nature
I can't believe I took this beautiful shot, I love it. On getting to the lecture hall, everyone was already waiting for me. Am the only student that stay far from the school. This time it wasn't my fault for coming late as the lecture was a fix one.
4:00pm The lecture ended at exactly 4pm. Stayed in the class to gist and chat with my mate about the forthcoming examination. They agitation was high on everybody.
6:00pm Arrive home at 6pm to eat mom not (beans cake) for dinner. Chat with friends online before retiring back to my bed. I remain the team leader for team7-nigeria.
My membership post post
My team7-nigeria announcement postannouncemt post