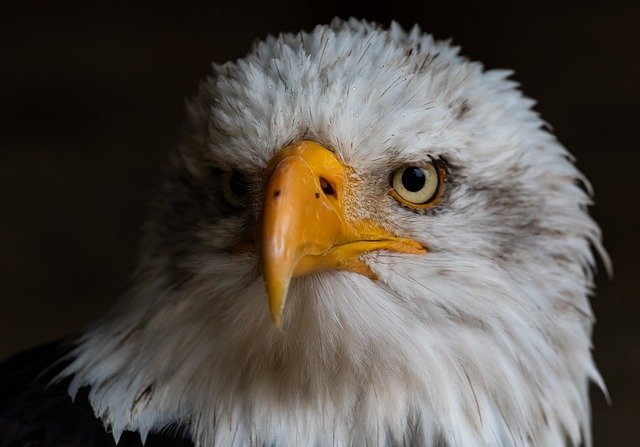 A sniper's bullet
is guided by a perfect aim
as it closes in on a life,
just as I near those many lives
I will quell.
I was once cold, tired, wet
and always hungry
very hungry.
My brains were in my eyes,
my eyes were my trigger,
and I was free.
These days I am pampered in a prison.
I could choose to keep flying,
to never return,
to fly at will again.
But I don't.
Perched on the edge of new understanding,
I now kill on command
then wait for meat to be placed at my feet.
My drive has been redirected,
not diminished.
My life has been altered,
not made worse.
I am but the bullet,
no longer the sniper.

Another week, another poem; I am on a roll thanks to The Ink Well Community and this week's poetry challenge! I can't thank @raj808 enough for getting poetic blood pumping through my heart again.
So what to write for the prompt "freedom"? After a day of pondering this, I realized it was a perfect prompt for continuing a prior poem which I recently published to steem entitled Raptor. I hope you will go read that collection of four very short poems that precede and inform this one. I wrote those about ten years ago, thinking I would surely be back to finish them someday. Looks like today is that day. I would be honored if you would read them all.
I had to do quite a bit of research for this, just as I did hours and hours of research for each of the previous four. After watching a bunch of videos on falconry, I've chosen Understanding Falconry to include with this post. I highly recommend that you watch this video. Jemima Parry-Jones is both brilliant at falconry, and very funny!
Big News!
Introducing my very first published recording of myself. I channeled Janis Joplin to record this - this is my one and only take. My gratitude to @raj808 for helping me figure out how to get my voice onto Steem. It's a new era!
Thank you so very much for supporting my work here.




image source

---

---

---