I am Akati Mohammed and I am 20 years of age. I was born in Bole in the Northern part of Ghana. Hence my nationality is Ghanaian. I was raised in Sunyani, currently the capital town of the Bono region of Ghana. I started and completed St. John's primary and Junior High School (JHS) in Sunyani. I had my secondary school at Tamale Senior High School. I am now a student at the University for Development Studies.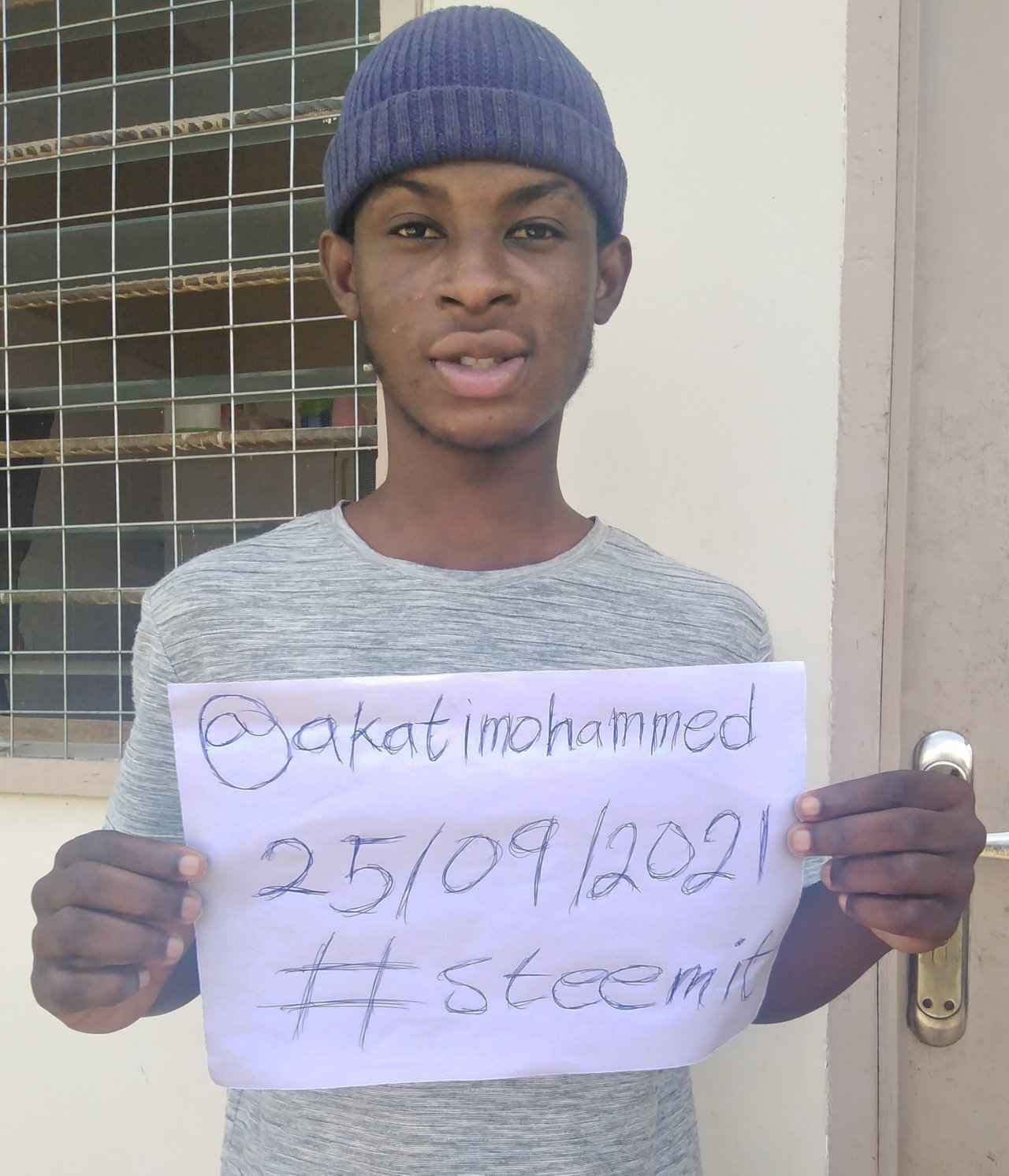 I am now learning about helping people develop through education. Therefore am offering the course; Development Education Studies at the University for Development studies.
I have a little knowledge of cryptocurrency but I have never invested in any platform yet.
My hobbies are swimming and reading. I started swimming at a very tender age and this made me develop a liking for it. I also like reading most of my leisure time.
I am passionate about teaching people about the things that I know. I am someone who likes to share with people the things that I know that I can do best. And I think that is one of the main reasons why I joined the Steemit community.
I will not be looking for a particular post by other people but am going to be looking for posts that I feel are of interest to me. This is because am not limited and am interested in anything that everyone does.
I think I will be creating posts about anything that I find interesting. It may include Information Technology, art, communications, or even music if I feel like I should do something about music. All this being said, despite my diverse interest in almost every that I find interested, I am going to ensure that that all my posts will be of use to anyone who reads them.
I am very thankful to @forthelove15 for introducing me to the steemit platform where I will have the chance to share my knowledge about the things that am interested in.
I think Steemit is not only about sharing your knowledge but it is also about learning from others as well. This is also a major reason for joining Steemit since I know that as humans we have to make sure that we learn as much as we can to make ourselves useful to others and our community.
I wish to thank you all for your warmest welcome.
Thank You Very Much.