Assalamoalaikum!
Self Introduction:
I'm Al Imran 21 Years Old. I Live In Dhanbari, Tangail from Bangladesh. I grew up in the small town located in Tangail it's called Dhanbari. I am the eldest of my three brothers.My parents love me a lot and I love and respect them a lot.
★ Height: 5.6'' ''.
★ Religion: Islam.
★ Blood group: O +.
★ Occupation: student.
★ Good side: I am a very patient and hardworking person, and can mix with everyone in a very short time.
★ Bad side: I have no bad side. I think my luck is bad because everyone gets a lot by working less, but I get less than everyone by working harder.
★Preferred colors: black and white.
★Preferred food: Beef,Chicken eggs and vegetable.
★ Favorite Flower: [lily]Because water lily is our national flower.
★ Favorite Fruit: Mango, lichi, jackfruit because jackfruit is our national fruit.
★Favorite Game: Football, badminton.
★ Favorite person : My Mother& My Father.
★ Favorite Teacher: : MR.Tapos sir.
★Favorite song: imagine dragon believer and bad liar.
★Preferred clothing: t-shirt, shirt, Punjabi, And lungi half sleeve vest for night wear.
★Favorite Film: Titanic, joker, and most favourite movie catch me if you can.
★Favorite Artist: Justin Bieber, post malone, Atif Aslam etc.
★ Hobby: My biggest hobby is touring different countries of the world.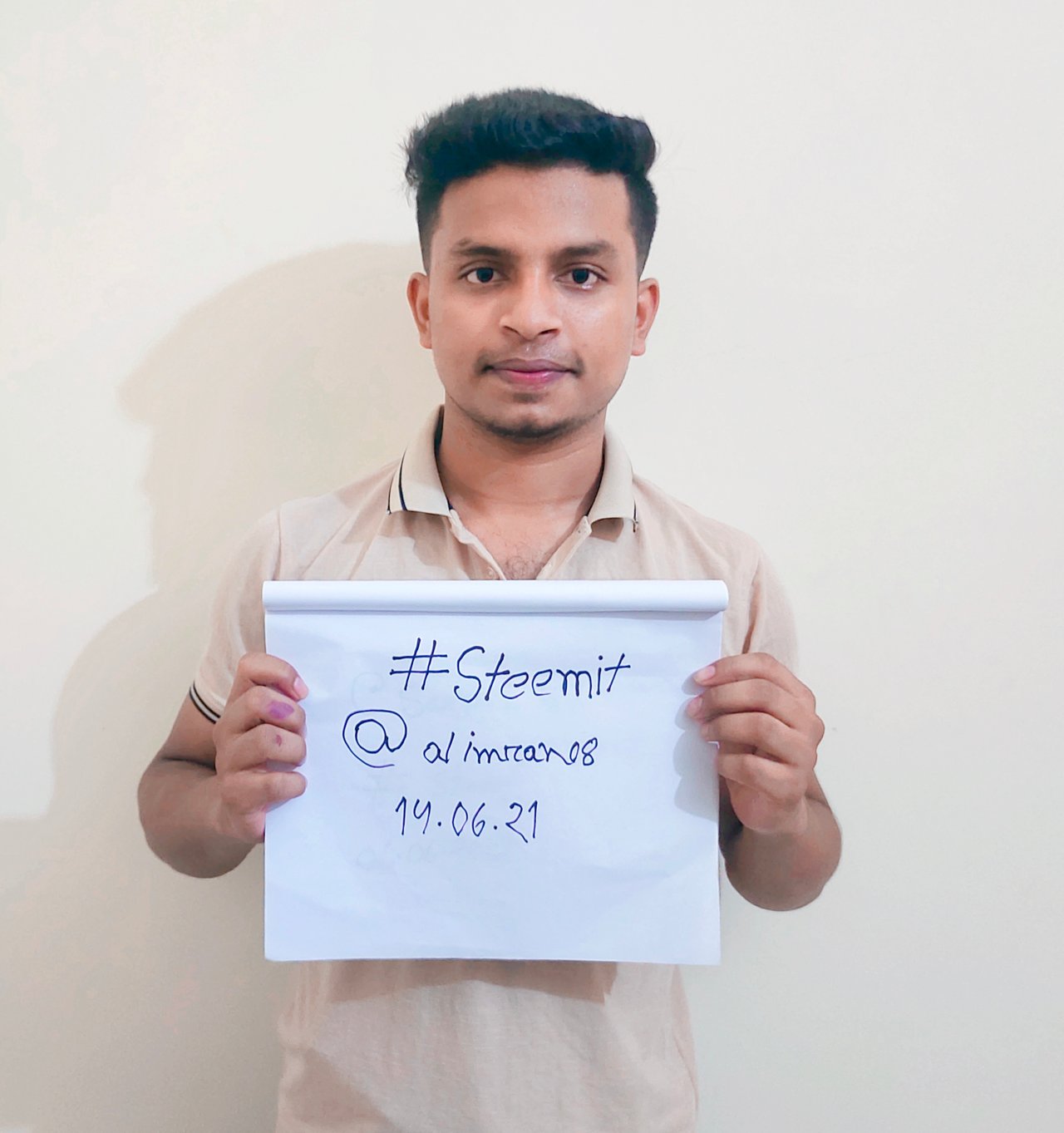 ★ Academic information:
I am currently doing my degree from Dhanbari College.My subject is BBS .
★Experience with Crypto:
I don't understand much about cryptocurrency.This untraceable currency and it use blockchain.
I am looking forward to learn more about it.
★Posts that I looking for:
All kinds of post,blog and review is good for me.
★How I found Steemit & why Steemit:
My friend @asif191 recommend me.
I want to learn more about Steemit and be a successful steemer.
I am looking forward for my verification approval and be part in this community. I wanna be a part of this community if you review and verify me.