Peace be upon you and God's mercy and blessings be upon you.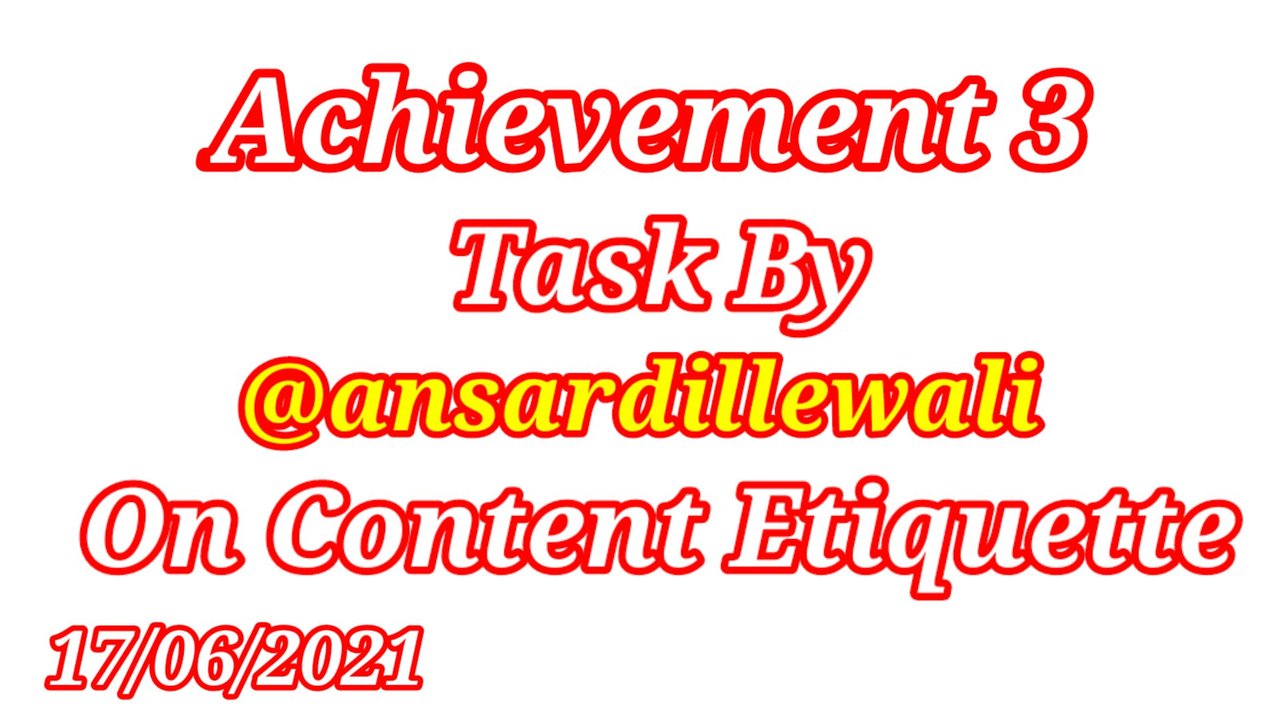 How are you all friends? I hope you will be fine. I am going to complete Achievement Three today. I will tell you about copy and paste. Copying and pasting in this platform is a big crime. You have to avoid this plagiarism and You will need to use original work materials that are your own.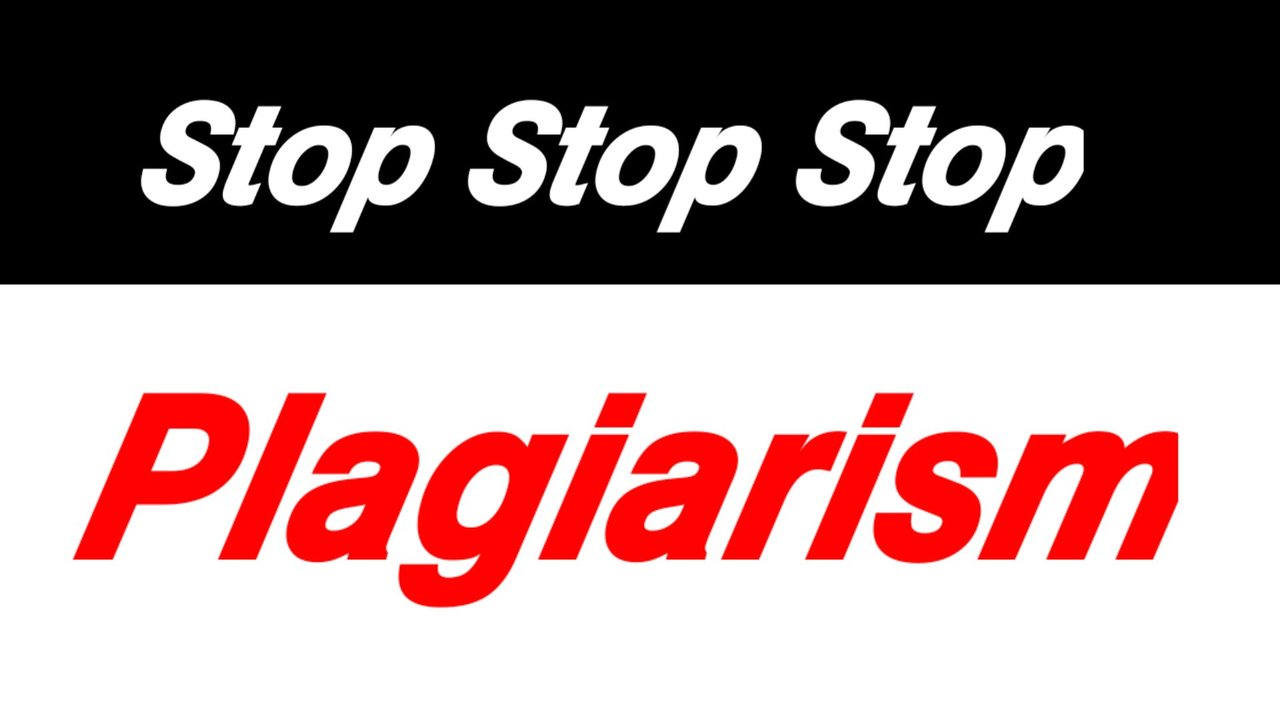 𝙒𝙝𝙖𝙩 𝙞𝙨 𝙋𝙡𝙖𝙜𝙞𝙖𝙧𝙞𝙨𝙢?
Theft is when you steal someone's material. If a person makes material by his own hard work and someone steals his hard work and presents the material as his own, then it is called theft and You have to avoid it, work hard yourself, don't steal from someone and make it your own.
𝘿𝙞𝙛𝙛𝙚𝙧𝙚𝙣𝙩 𝙏𝙮𝙥𝙚𝙨 𝙊𝙛 𝙏𝙝𝙚𝙛𝙩:
There are all kinds of thefts in this system that are completely violating honesty. I will now explain to all of you the types of theft that all of you friends should not use on the estimate.
1.𝘿𝙞𝙧𝙚𝙘𝙩 𝙏𝙝𝙚𝙛𝙩:
I will tell you that plagiarism means that a person copies a word without quotation through the words of a part of someone else's content. This theft is the basis for immoral, immoral acts to be avoided.
2.𝙎𝙚𝙡𝙛 𝙏𝙝𝙚𝙛𝙩:
I will now tell you about self-theft if a person presents his previous work or mixes parts of the previous work without the permission of the owner and if a student in every class without the permission of his teacher It is also immoral to offer the same lesson.
3.𝙈𝙪𝙨𝙞𝙘 𝙏𝙝𝙚𝙛𝙩:
And now let's talk about mosaic plagiarism. This means that if a person does not use any quotation marks and borrows from a group without any means and finds synonyms for the main work and the real meaning and structure. Maintains It is also immoral and a crime.
3.𝘼𝙘𝙘𝙞𝙙𝙚𝙣𝙩𝙖𝙡 𝙏𝙝𝙚𝙛𝙩:
Accidental theft is said to be that if a person neglects to cite sources and does not present the sources correctly. Every person has to learn how to present his own sources and be careful while doing research. It should not be understood that accidental theft is unnecessary, it is also immoral and punishable.
𝙃𝙤𝙬 𝙏𝙤 𝘼𝙫𝙤𝙞𝙙 𝙏𝙝𝙚𝙛𝙩 ?
I want to tell you friends that if you have picked up someone's content, you must cite it, otherwise it will be stolen. If you want to avoid theft, if you have used someone's photo, then where If you took a photo, you have to take the link and attach it, otherwise it will be theft, which is a big crime.
𝙍𝙚𝙢𝙖𝙧𝙠𝙨:
I have read and understood the Steemit Etiquette on Steemit Community and will do my best to embrace them"
I am following what I have stated in this post and I am asking others to follow what is good for all.
𝙏𝙝𝙖𝙣𝙠𝙨 𝙁𝙤𝙧 𝙎𝙥𝙚𝙘𝙞𝙖𝙡....
@yousafharoonkhan
@cryptokannon
𝙍𝙚𝙜𝙖𝙧𝙙:
@Ansardillewali