Assalamualaikum.
How are you all This is my first post. I am going to start working on this platform.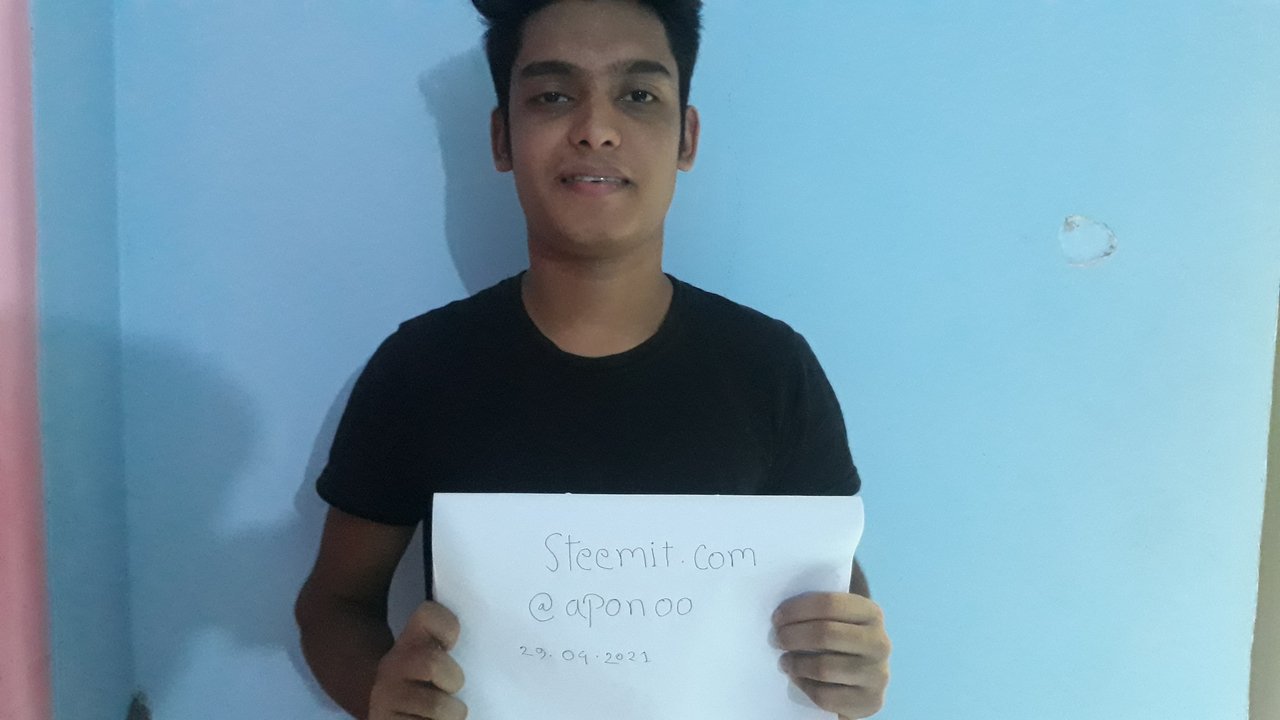 Hi, i am @apon00. I am 20 year's old.My birthday is on 11/8/2001.I am from Bangladesh. I live in Kushtia. There are 6 people in my family.They're my Mother,Father, grandpa, grandma and my little sister and me.They are too good and friendly. And i am so happy with them. I am so happy with my all family members.I love my Parents so much.My mother is a housewife, and she is so good.She makes foods for my all households.Every Mother such a big gift from god. My grandparents are so good,and i love them so much, and they also love me.And they are so friendly with me. My father runs a business. I will always keep my family happy, this is my dream.I am studying Electrical Technology at Kushtia Polytechnic Institute in Bangladesh.All educational institutions in Bangladesh are closed due to covid 19.So all the students are losing their education. We will get rid of this virus soon and we pray to Allah that everything will be normal as before.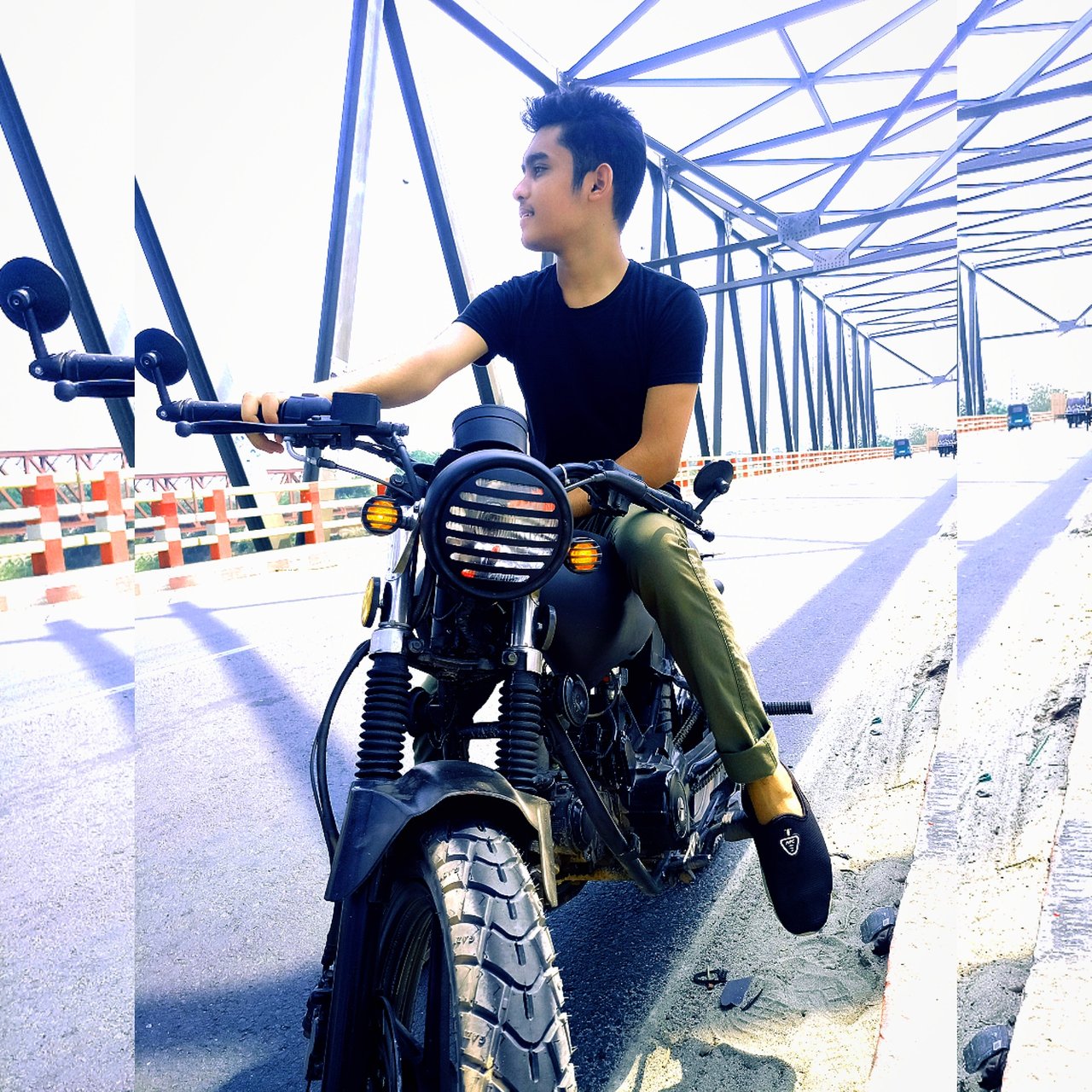 And i am trying to do something new and best for my country. I love my country also.My favorite subject is Math.Math is too easy and best for me.Math is the big station for education.I think without math, education system is going to be weak.My favourite singer is Justine Byber.I love to listen justin's song.He is the best singer. His voice is just fire.I love to listen his music.He is the best inspiration for me.My favourite sports is Football. I always support Argentina. Cause the Messi. I like and love Messi too much.He is the good Player, i had ever seen.His gool, just mind blowing. And his skills too good from other players. My favourite food is Burger. I love to eat Burger. Burger is so testy and healthy. That's why, i take it too much.All can try burger, cause burger have so much vitamins. I always prefer to eat burger.My favourite drink is Coca-Cola. I like to drinking Coca-Cola. Cause Coca-Cola haven't too much alcohol. Coca-Cola is a best drink for everyone. Anyone can eat it.My favorite day of the week is Friday. Friday is holiday for all.so that me and my friends are enjoying that day.we did lot of fun.My favourite month is January. Cause, The new year start from January.The most beautiful place in my country is Cox's Bazar. Cox's Bazar is one of the most biggest see beach in my country.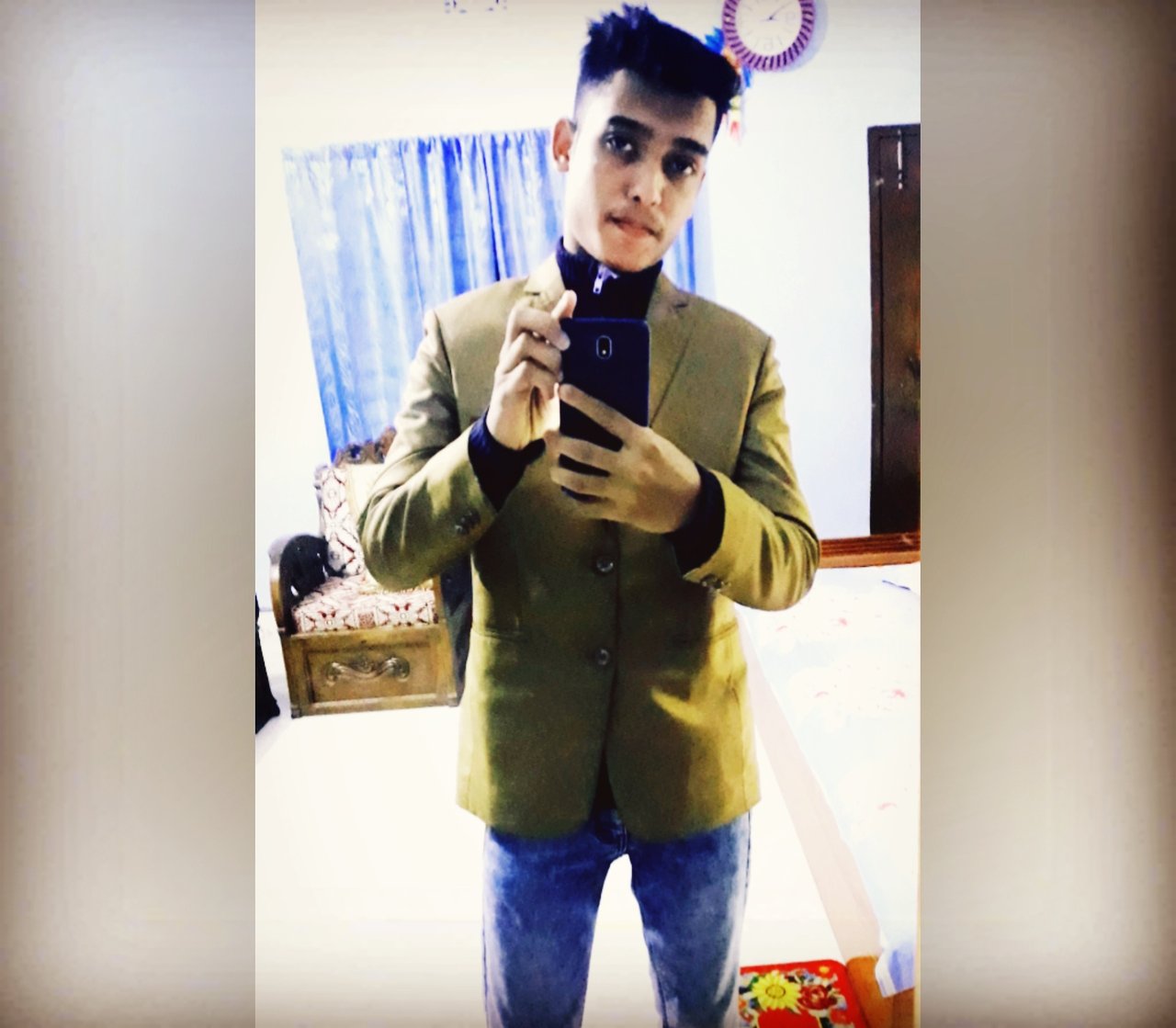 Hobby :
One of my Hobbies is taking Photographs. And i also play badminton with my team and friend's.I can properly say that, Playing badminton and taking photographs is my best hobby. Cause, i think badminton is the best way for exercise. Jump,smashed running this is good side in badminton. And taking photographs,that is the another way for enjoy.you can enjoy from too many way.No problem what is the way, you have to mind one thing and that is your enjoying way have to be rights.I think my way isn't bad for enjoy.
Day to day activities :
I awake up early in morning. The i am going to outside from my home for morning walk. Cause this is the good exercise for my helth.And some times letter i come back at my home.Then i taking rest and then taking a breakfast. And afternoon i am taking shower.and then i play some misic in my room.and sometimes i play game's like pubg, coc, card, Asphalts ETC.At night i study some historical Books and watching TV with my Household.
My dream:
My dream is to be a best Engineer. I want to be a good engineer. And i want help my country as a engineer. And to be a great person, to work for the country, to work for the people of the country. I love my family so much I want my family to always be with me wherever I am. I'm always happy to see my family.My family is everything for me.Family support is a big way to success. You can't be success without your family support.
Why would I want to work on this platform?
I want to work here because with my earned money I want to help some poor disabled people and I want to help my family I am a student now so I chose from this platform there is a lot more to learn in this platform.This platform such a good way to learn and earn.
@rex-sumon brother told me I can learn a lot from here and express my talent here.