Hello guys
Today I want to take you through a very important steem tool on the steem blockchain develop by
@futureshock
and
@roadofrich
, this tool is the
@steemscan.com
. Steemscan is very helpful when it comes to doing a quick conversion of your Steem to either usdt, btc or trx. Also, a number of things like voting for witnesses, tracking activities on the steem blockchain and a number of other things is done on the steemscan.
As part of my task for achievement 5, I will be discussing some topics on the steemscan.
---
The current Steem price and volumes on date of submission of this review?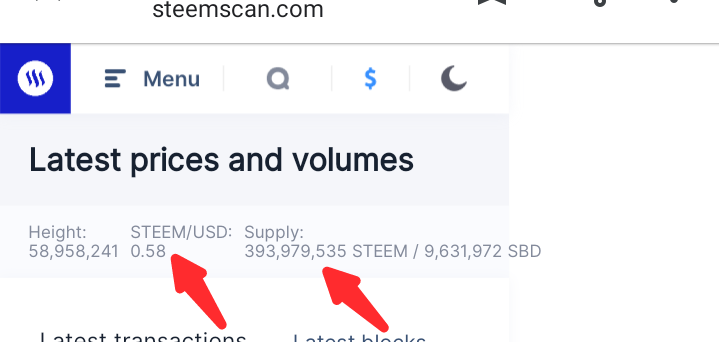 As of the time I was writing this post, the steem price was at $0.58 and it was circulating in a total volume of $393,979,535 in the market. This means that 0.58 steem per 1 dollar and the volume is the total supply of steem traded for the last 24 hours.
---
Explain What all information is shown under latest transactions and latest blocks section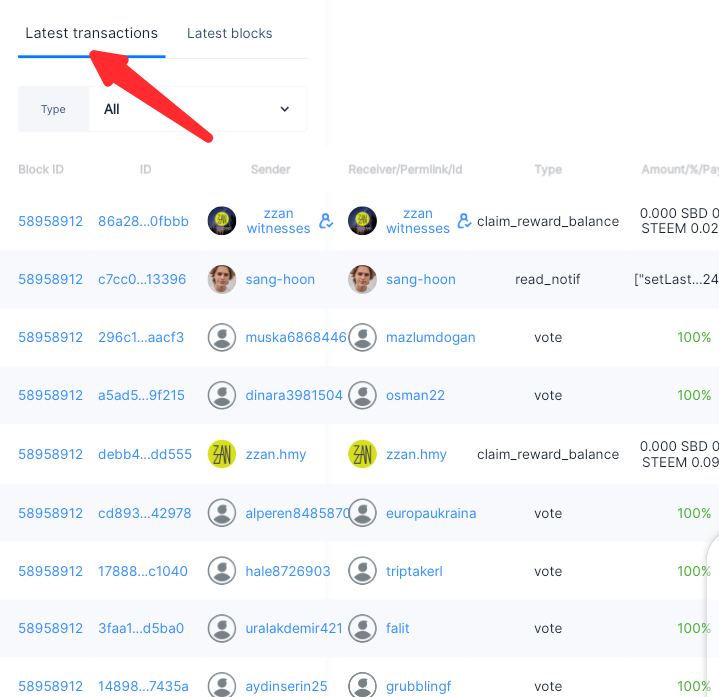 The lastest transactions basically shows all the ongoing activities carried out on the blockchain by users relating to votes, comments, transfer etc. Each activity is identified with a block id, id, sender, receiver, the type of activity and the amount of transaction.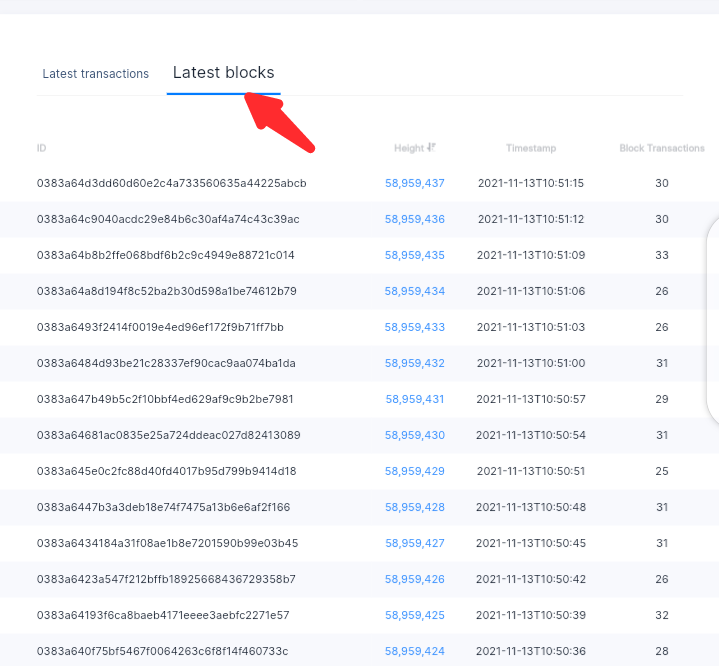 The next option which is the the latest blocks shows the number of blocks mined my users, it compromise the block id, hight, timestamp showing the date and time of mining, and the block transaction showing the number of blocks mine by a user.
---
Explain What all information is shown under Witnesses section and steps to vote a Witness?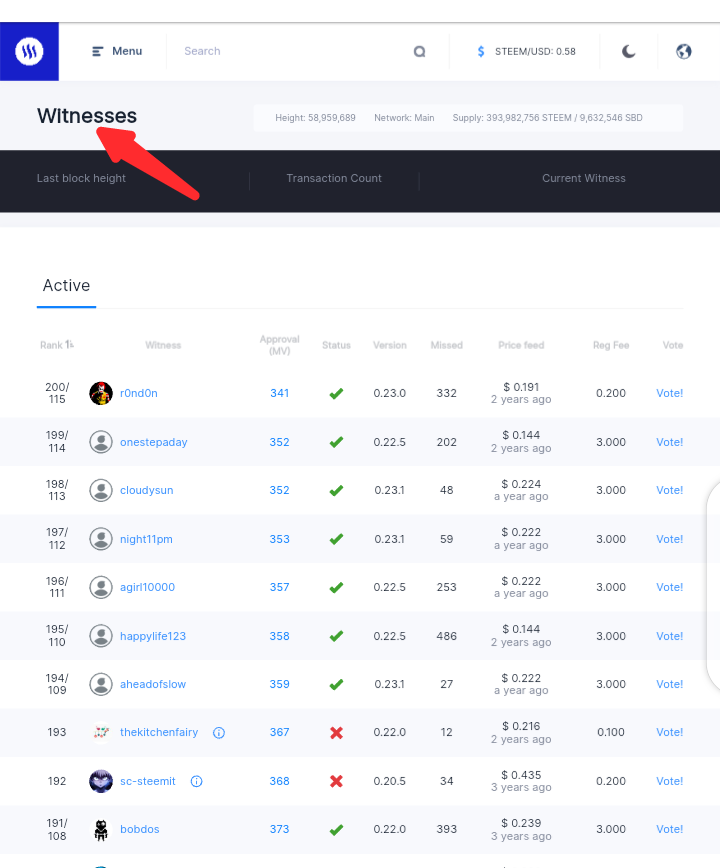 Selecting the witness option from the manu, you will see the list of all witnesses with their information including their rank, witness, status, version,missed, price feed, registration fee and a vote option.
How to vote a witness
It is very simple to vote a witness, all you need to do is go to the vote option of the witness you want to vote and click on it.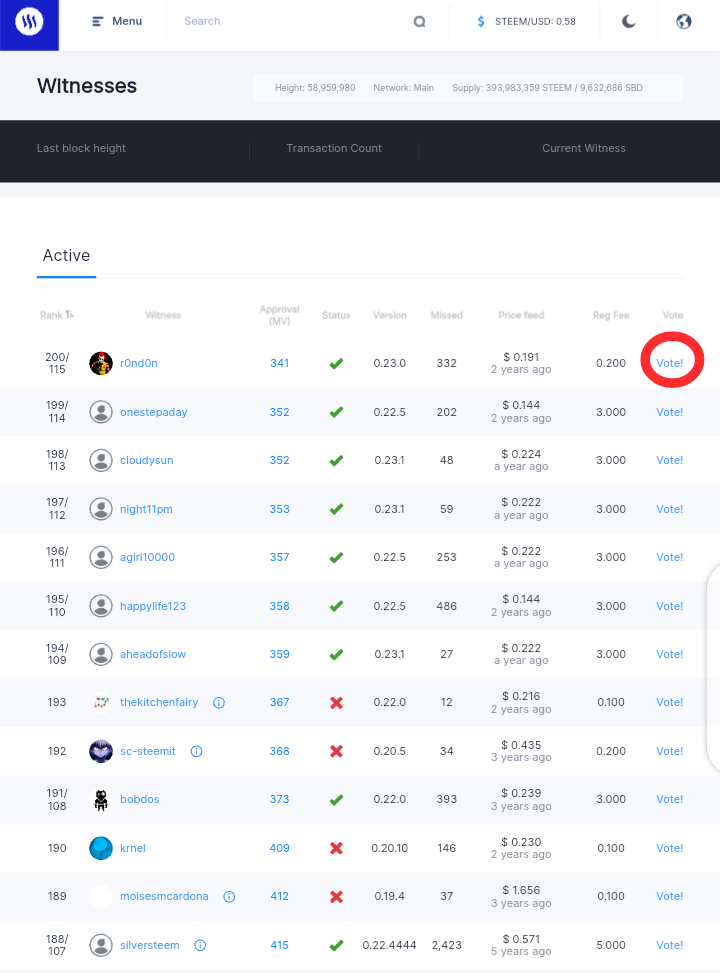 A page will display telling you to login to confirm your vote.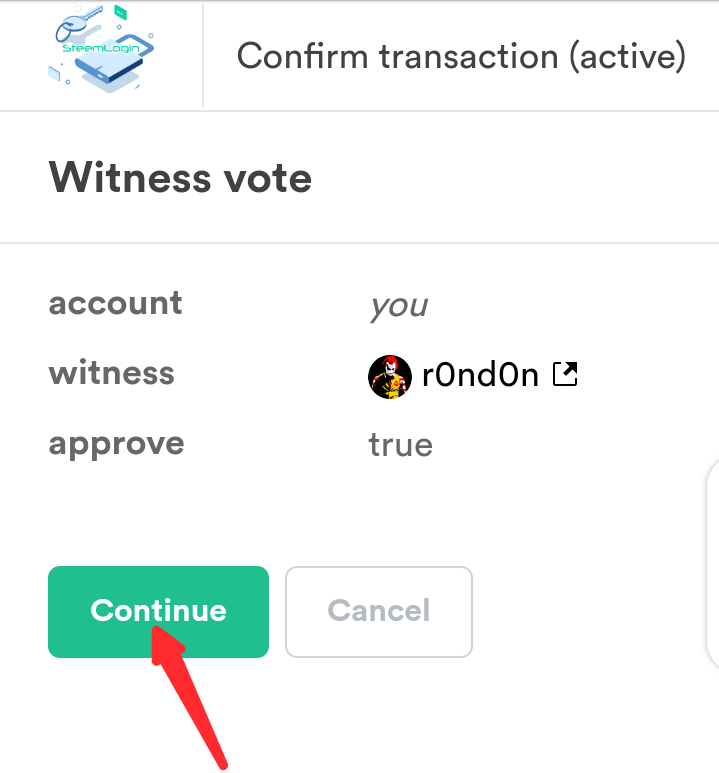 Click on continue to successfully vote.
---
Explain What is DApps and mention 3 DApps which you have already used or may use in future as per your interest
DApp stands for decentralized application, is a kind of application used by decentralized blockchain, that is, it is run on a decentralized platform so it doesn't have a central control system.
Just like steemit, DApp runs on the Steemit network. As a steemian, I haven really enjoyed using the steemit platform. I have also had a little experience with ethereum and trust wallet.
---
Explain How to use "Quick Convert" and what is the fee charged for different Steem amount for withdrawal?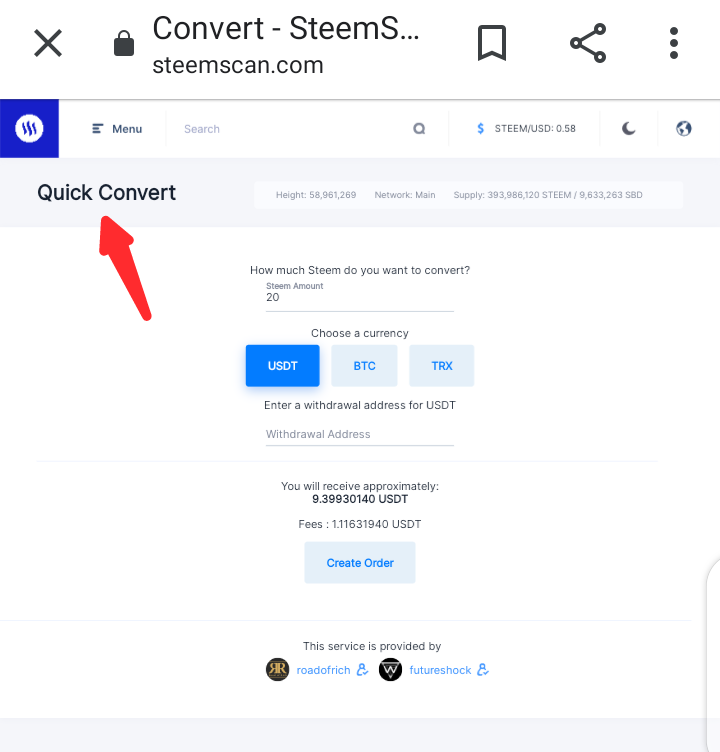 By clicking on the quick convert from the manu, a display will appear showing you how to convert your steem tokens to either USDT, BTC, or TRX.
How to convert
type in the amount of steem to convert. In this example, let's say 20
Choose a currency you want to convert to among the listed currencies given. Let's say converting to USDT.
input the withdrawal address, you will see the amount equivalent to USDT and the transaction fee for usdt just below it. Every currency has its fee calculated as; fix fee + conversion fee.
To complete the process, you have to click on create order.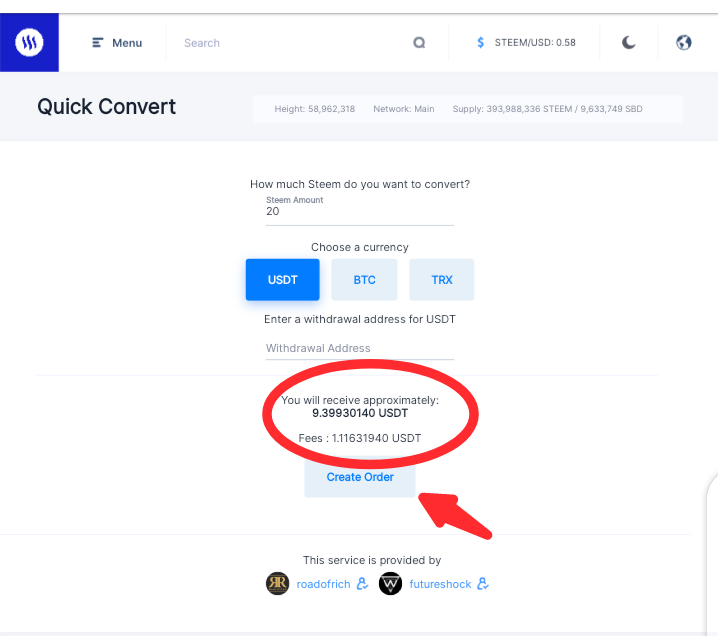 ---
Explain what information is provided by the "Search" feature?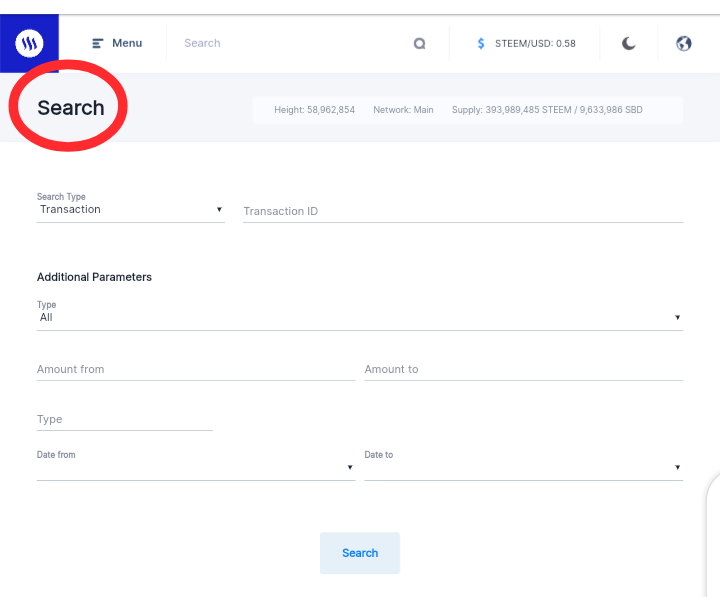 The search engine is use to find different types of information on the blockchain, it is very easy using the this option. There are options to the type of information you want to search.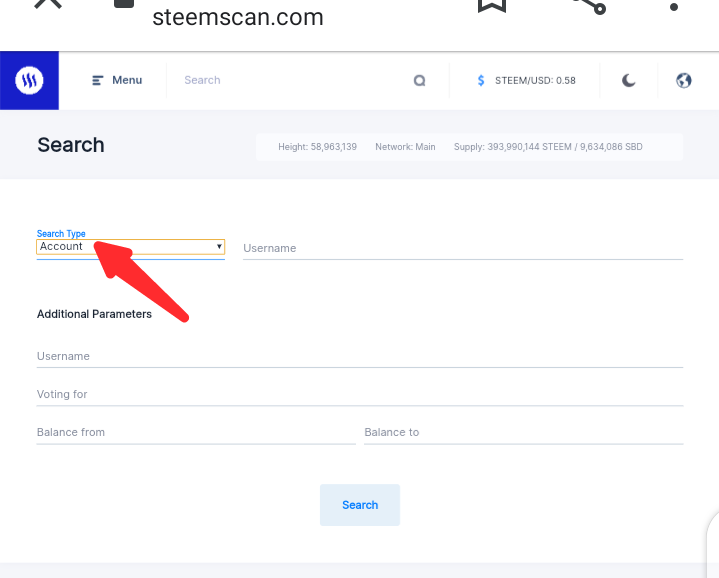 The information required for searching an account are the username and additional parameters. Apart from that, you can also search for transaction and block.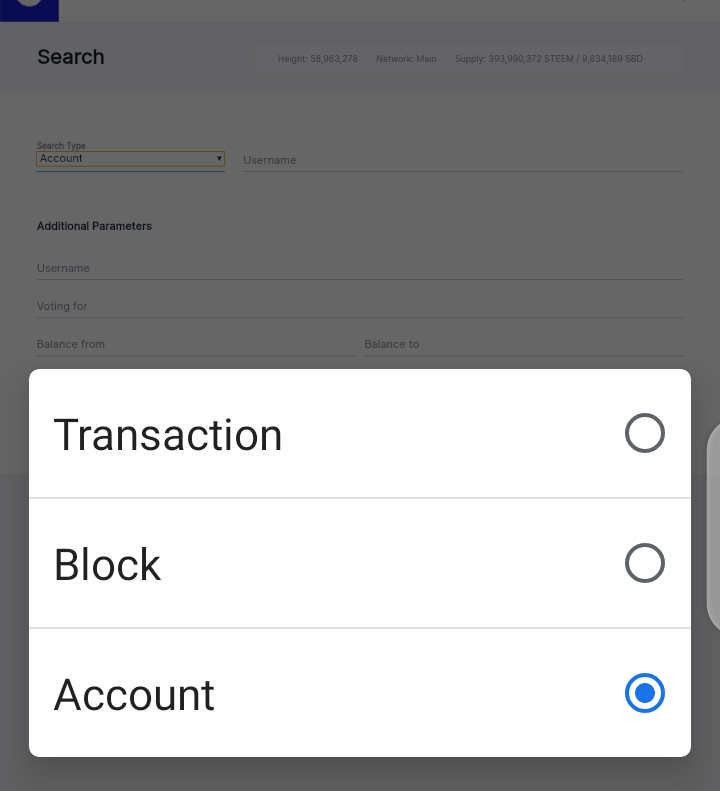 ---
I will end by saying a big thank you to @cryptokannon and also to @yohan2on for their guidance and assistance.