Hello my name is Muhammad atif. i have post a achievement 2 about basic security on steemit.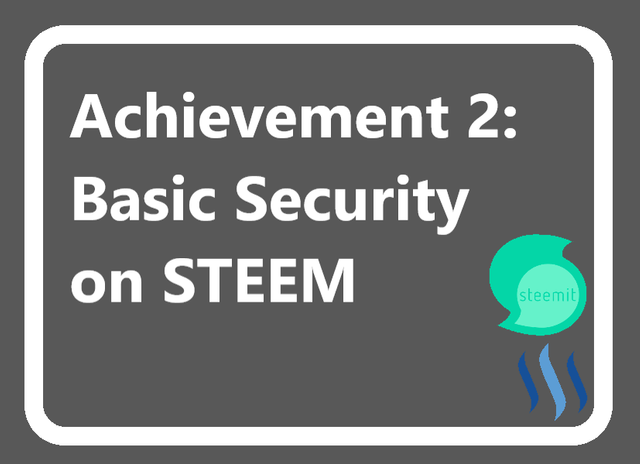 Question 1
Have you retrieve all your keys on steemit?
Yes, i have saved my keys while i was created account and i saved pdf all keys. i saved in my google account.
Question 2
Do you know each of these key functions and restrictions?
Yes, I know how to function
Master Key:
it is important for steemit platform. it is used to change any password like posting active key.this is most used key.
Posting Key:
posting key is used to upvote a post and resteem and login steem and comments for any steemit users.
Owner Key:
owner key it is very used. it is used to change your keys in steemit.
Active Key:
this key is used to transfer steem and convert sbd to steem token. this is used to transfer to any other account. it is very important for transfer steem token.
Memo Key:
This key is used to transfer any funds to any account each other. memo key is important.
Question 3
How do you plan to keep your master password?
All my keys are saved in my online backup file. and also save in my diary book and Google account. it is very important for us.
Question 4
Do you know how to transfer your steem token to another steem user account?
yes i know how to transfer steem
first login to your account username using posting key in steemit.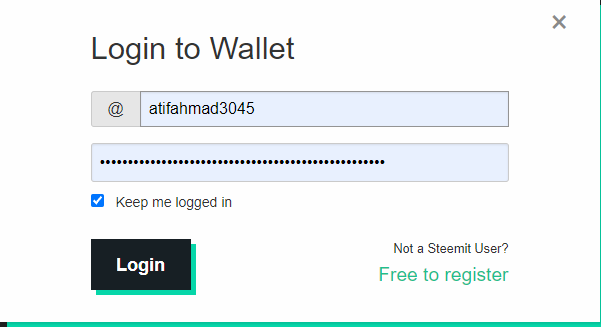 2nd we used balance sheet to select transfer steem to any account.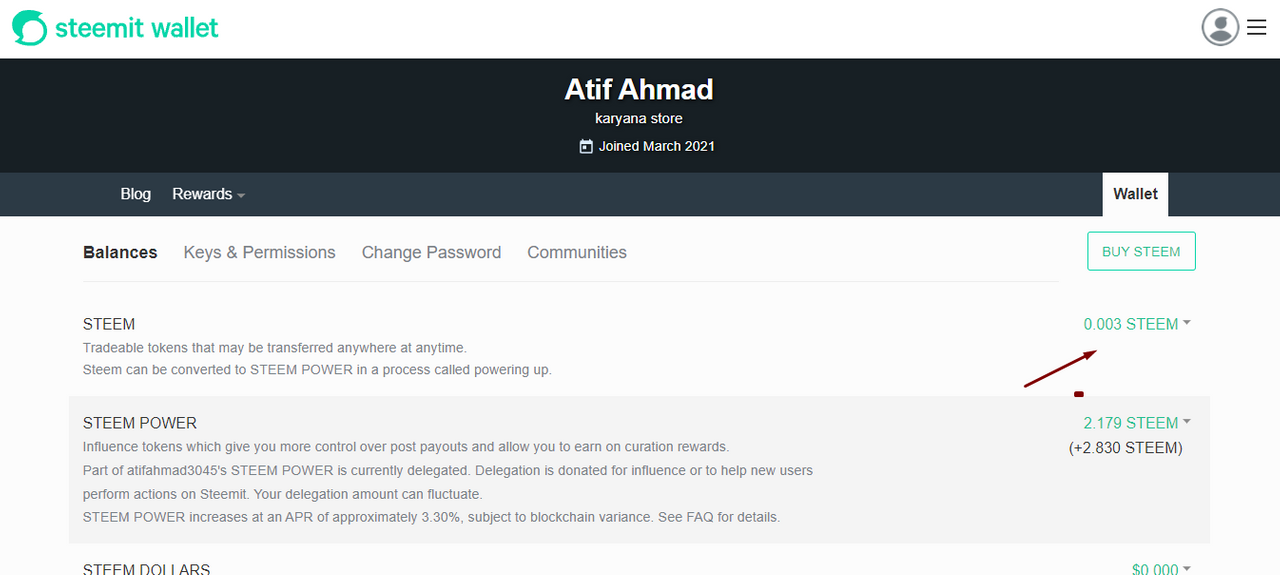 3rd you choose steem and transfer to another account which you have.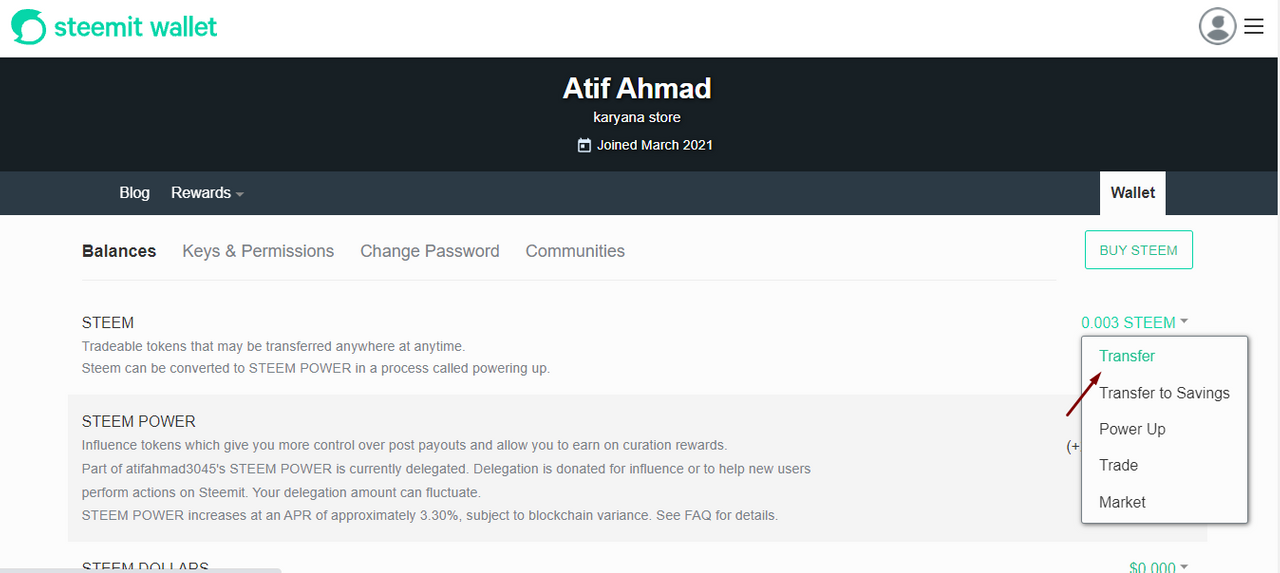 and we go to transfer any address and memo if you want.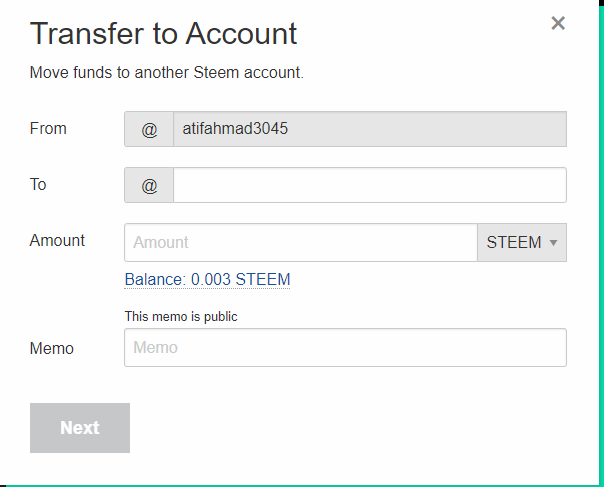 success your steem Balance is successful to transfer an other account. you can see memo and address in history of withdraw.
Question 5:
Do you know how to power up your STEEM?
Yes, i know
first login to your steem wallet using active key.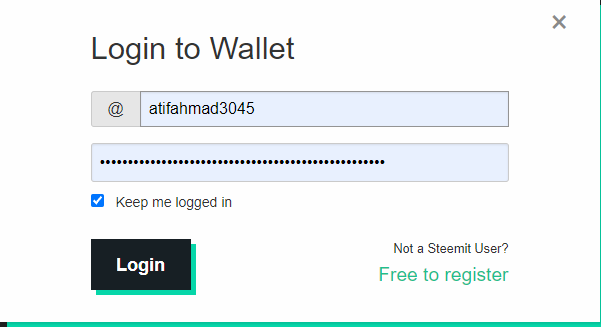 second choose options and select power up button.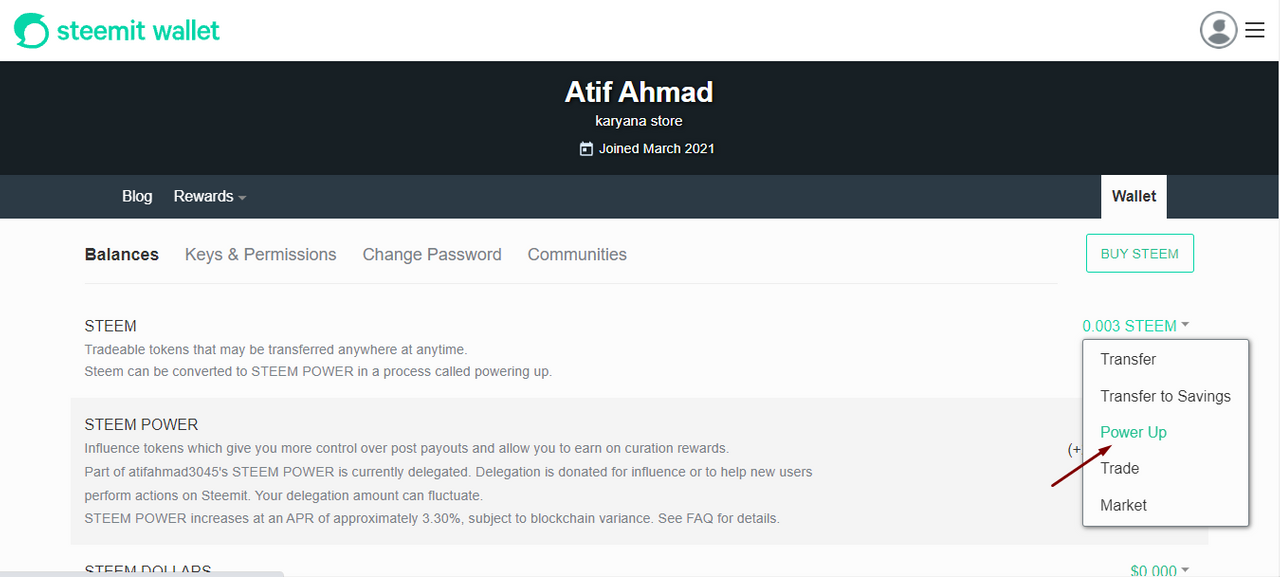 Select power up options and click on it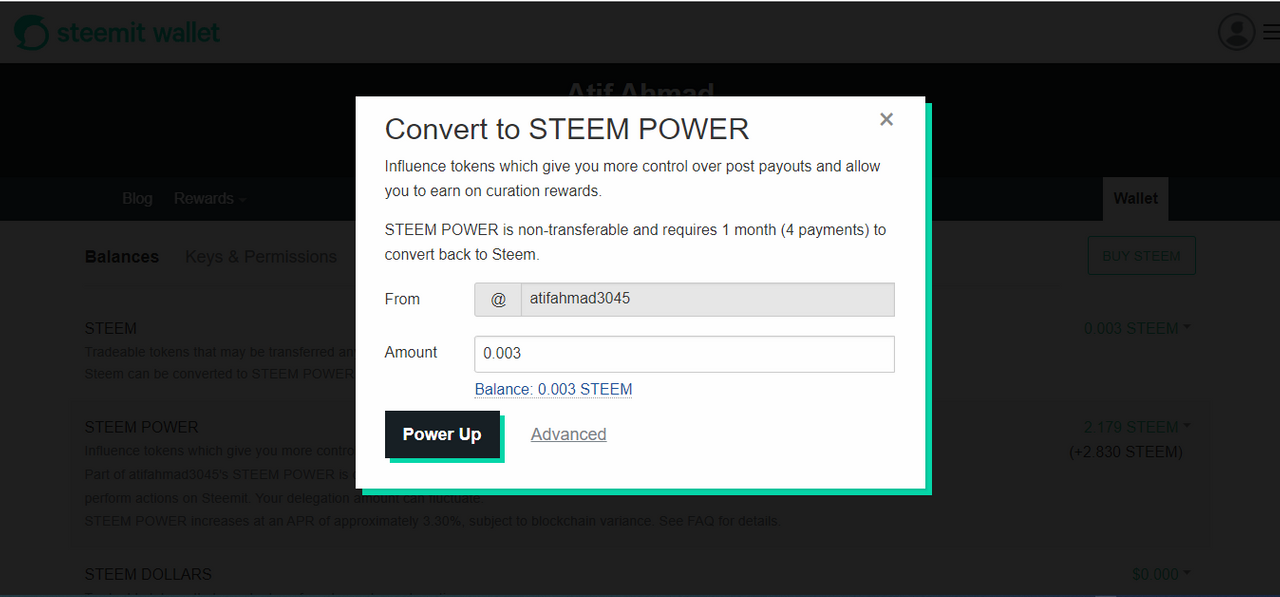 your steem Balance is changed to steem power. your steem power is Increased. Success.
This is my achievement 1 post.
https://steemit.com/hive-172186/@atifahmad3045/my-introduction-post-on-steemit-achievement-04-04-20211
See you