Achievement 4: Applying Markdowns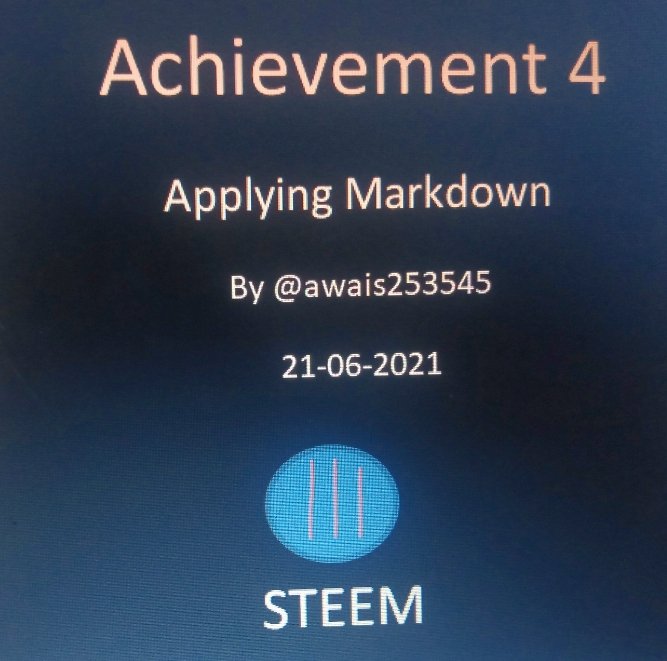 Greetings from
@awais253545
to all my steemit community especially to newcomer's community. I have completed achievement 3 and now going to post about achievemwnt 4 which is applying markdown to post which makes post more beautiful and attractive. So today i will show you how to apply markdowns and make your post beatiful to attract readers. So i will thank especially
@faisal96
for help me out to complete my achievement 4 which is my task now.
Imran Khan
Imran khan is the former cricketer and founder of Pakistan Tehreek e Insaf Party which is political party. He struggles for 22 years to become a Prime minister. He was born in mianwali on 5 october 1952. He is the current and 22nd prime minister of Pakistan.
---
Famous quotes of Imran Khan
"It is not defeat that destroys you,it is being demoralized by defeat that destroy you".
"The more you study, the more you know; how less you know".
Imran khan Question & Answer
| Question | Answer |
| --- | --- |
| Born | 5 october 1952 |
| Religion | Islam |
| Profession | Politician |
Thanks you All
Hope you appreciate my work
At the end i would like to thanks @faisal96 again for his help 🥰🥰.