Hi, Steemit's Folks!
Introduction:
My name is "Ayesha Maheen Ali." I belong to the Mughal family from Bahawalpur Punjab, Pakistan. Recently I have completed my master's from Punjab College. I am 23 years old.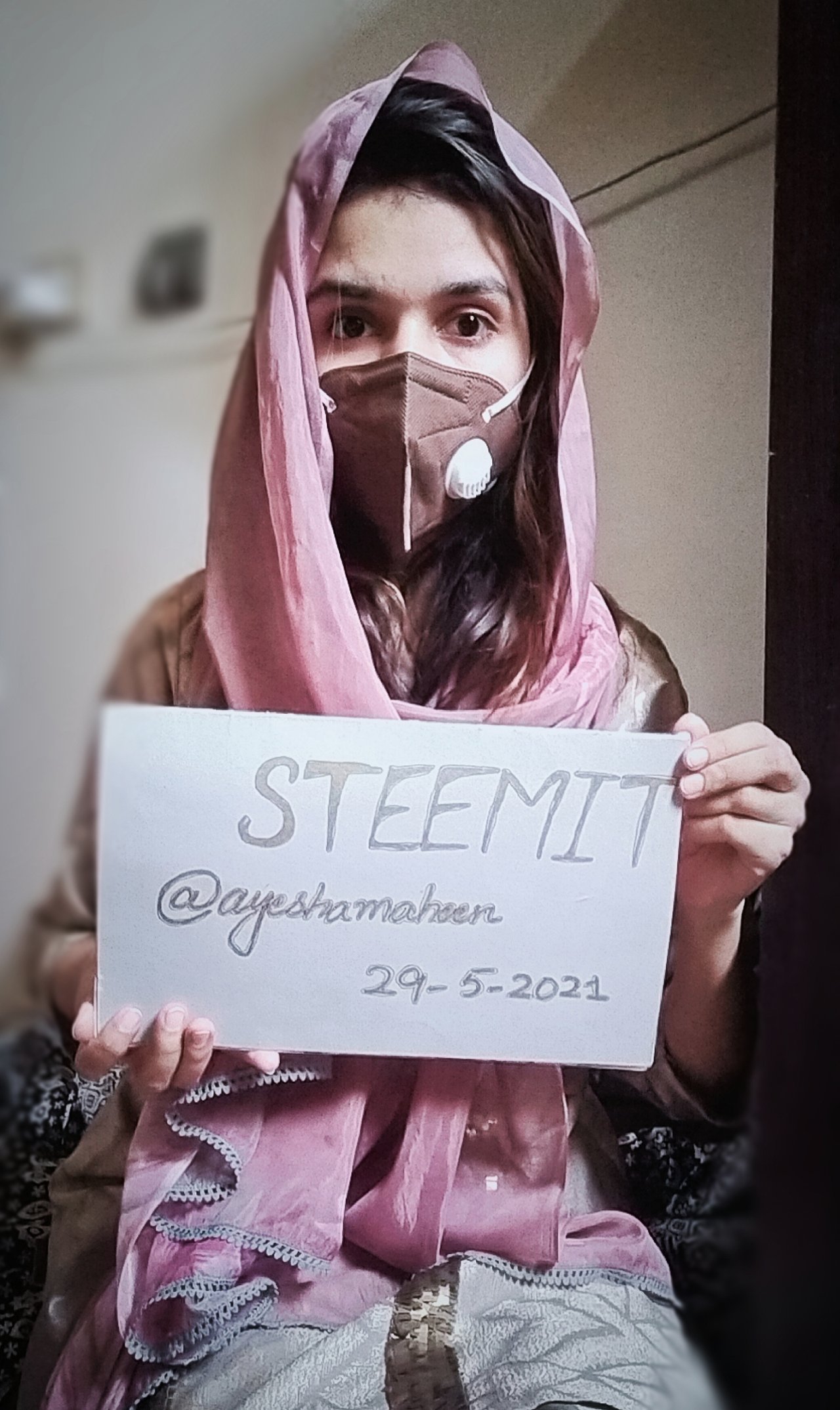 Family:
We are four siblings. My elder brother is married and running his own business, and earning a handsome amount. My father is a businessman running an agency. My mother is a housewife. My sister is an international freelancer and providing services to foreigners on different projects. My younger brother is doing Fsc in "Army Public School and Colleges" Bahawalpur.
Reference (Friend):
Nimra Nadeem is one of my bosom friends. She is already performing her services for steemit. A few days ago, she discussed Steemit services and her earning. She shared the whole scenario somewhere between gossip: how she started her earning career via this platform. She explained mainly about her picture posting service. I must mention the
Username of my friend below.
Username: @Nimra3
About Me:
I love to explore different areas, traveling to different cities as well as villages. I used to sketch; sketching was my hobby, now I'm tired of it because it consumes too much time. As I've completed my study, so I am free at home. I love photography and want to polish my skills by capture nature in different filters and scenes. InshaAllah, I will make the steemit community happy. I will complete the task as per the given requirements within given deadlines.
My Username: @ayeshamaheen
My Online Experience:
I have started different online works. I have had a horrible experience. I invested a lot of money in each application, all in vain. I lost credibility with every application and all types of such stuff. Now in this job, I have seen people getting paid, so I thought I should try it.
Thanks to the steemit holder for giving all of us this kind of job. Thanks to all of you for responding or giving me your precious time.