Aslam O Alaikum!
My name is Azeem akhtar. Here on steemit @azeem1234 is my username. I have done my 1st achievement and that is approved. Now I am going to post my 2nd achievement in which I explain about security circle of steemit.
Q1:Have you retrieve all keys on steem?
Answer:Yes I have save my all of keys in my mobile phone as a document (pdf) . And also I saved them as online.And also those keys are saved manually.
Q2:Why should be careful about master pasword?
Answer:I have save my account Master Password in every secure place. Master password has the top priority against all other keys. Because by using master password other keys can be controlled. If our Master Password stolen it mean your account is stolen.
Q3:How to use keys?
Answer:
Posting key:
Posting key is used to logging in. Posting key is used to post, comment, to give a vote and edit. Posting key is also used to follow or mute someone.
Active key:
Active key is used to transfer funds, power up and down, converting steem dollars. Active key is also used to edit profile or change the avatar.
Owner key:
Owner ky is most necessary key. This key is used to change the other key and to recover account.
Memo key:
Memo key is used to encrypting and decrypting the message. In order to encrypt a message, use the sign /#.
Q4:How to transfer the steem token?
Answer.:Yes I know about transfering of steem token to another account. Firstly open the wallet and click on steem an then click on transfer steem. Then put the account in which you transfer your steem token and put amount and then give memo and send.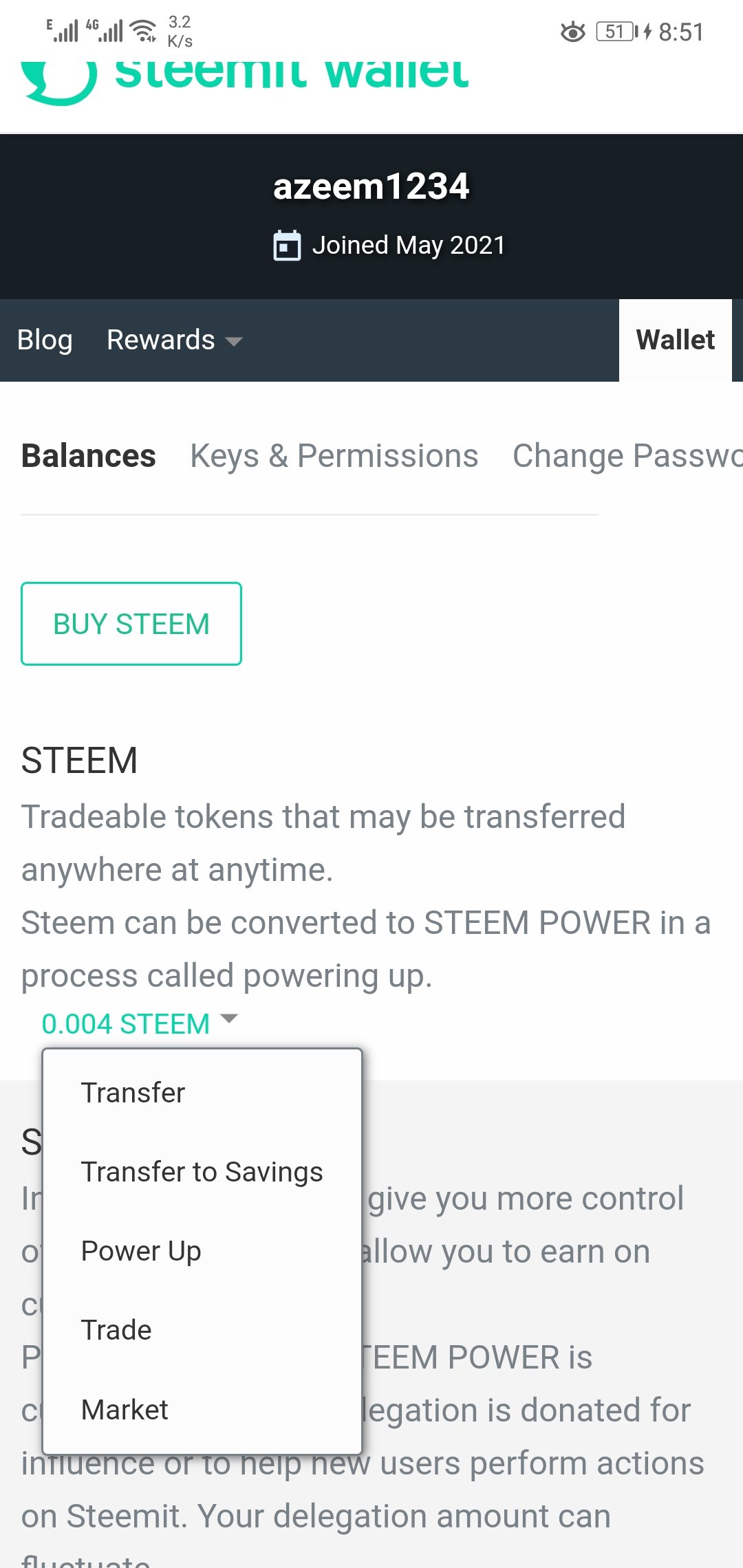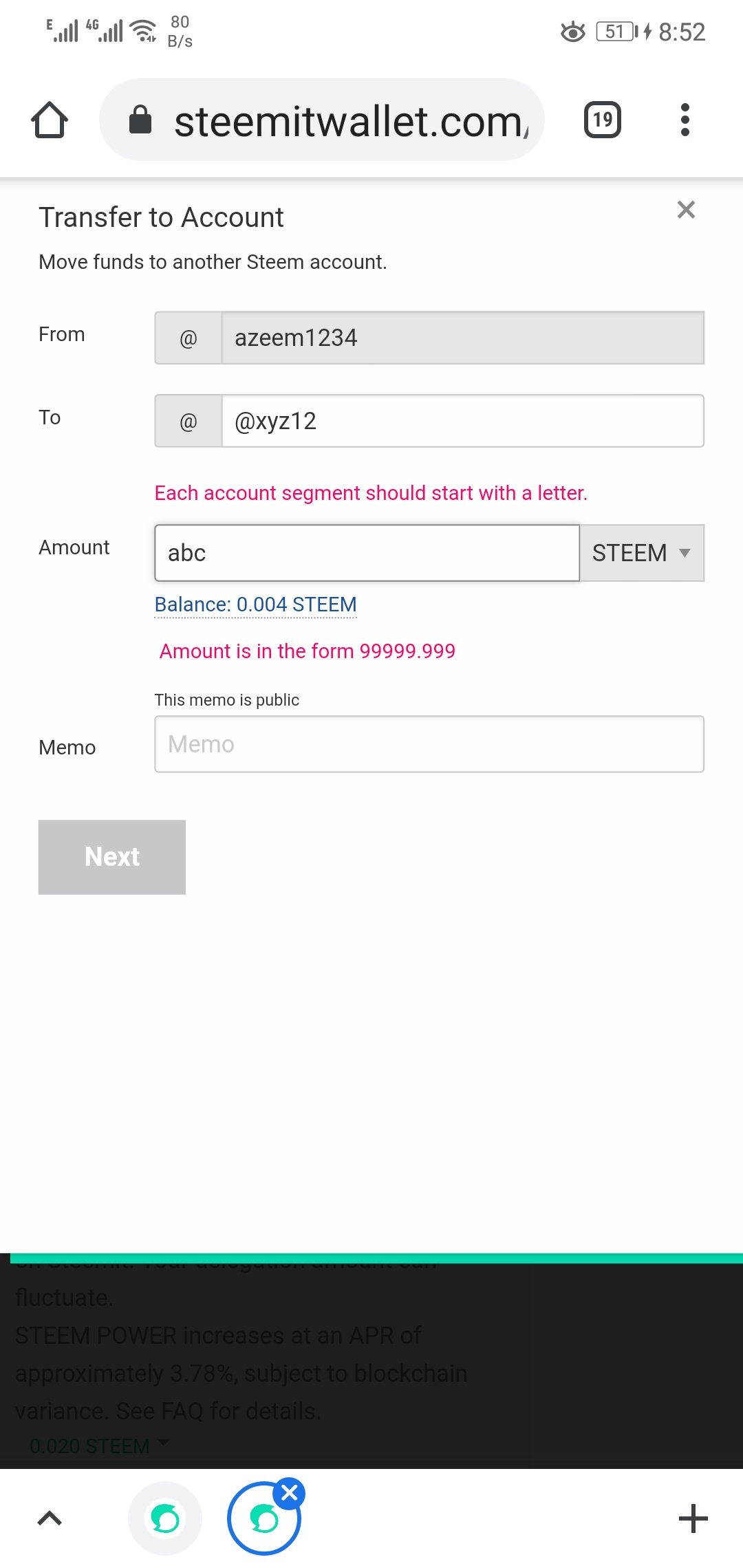 Q5:How to power up your steem?
Answer:Power up is used to transfer steem tokens from steem to steem power and vice versa.
open the wallet and click on the steem and then click on the power up.,then put the amount and power up.