Hello Steemians,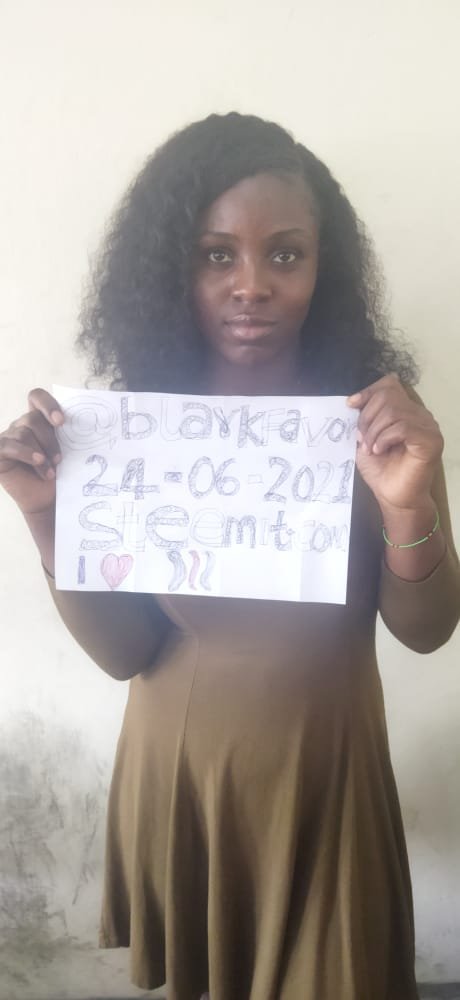 It is a privilege to be part of this wonderful platform.
ABOUT @blarkfavor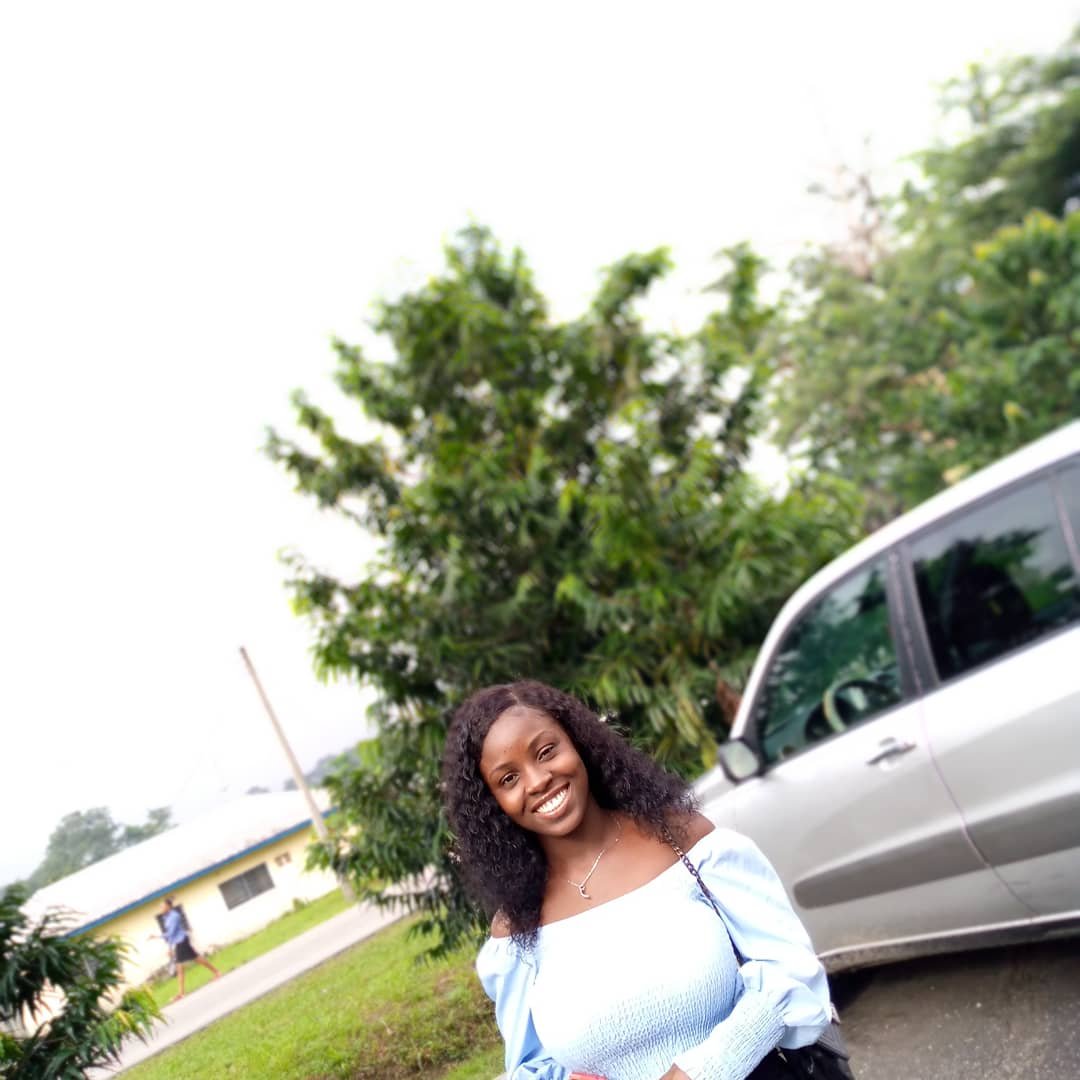 My name is Favour Eze, I was born November 23, 2000 and hail from Abua/odual Local Government Area in Rivers State; Nigeria. I was born into a Christian monogamous family of Five mom and dad inclusive (I have two siblings; a sister and a brother), I'm the second child of the family. My both parents have been in been in Civil service for 25 years. I reside in the garden City of the nation, our very own (pitakwa) Port Harcourt.
EDUCATIONAL BACKGROUND
I started my Basic education in Logos international Nursery and Primary School obtaining my First School Leaving Certificate. I attended the prestigious Adventist Secondary Technical College (ASTEC), Owerrinta in Abia state (oh how I love ASTEC) obtaining my Secondary School Certificate (SSCE), I gained admission into the Rivers State University, immediately after secondary schoolhool where after five years of academic voyage, I will be bagging a Bachelor's Degree in Zoology soon .
HOBBIES
Would I be lying if I said I don'thave hobbies?? Truth is I kinda have a boring life (don't worry I'm not so boring, I have a very good sense of humor) , I'm not really into anything. I mean, I don't like sports, I don't like to travel before I'd read a book that book has got to be very interesting and inspiring.. I see movies once in a while too. I love music no matter the genre as long as it appeals to me, well I have special love for sauti sol. Call me old school but I love bob Marley so much too. I also have so much love for my Nigerian musicians too. I love to hangout and chitchat with friends. Finally, I love good food
HOW I GOT TO KNOW ABOUT STEEMIT
I wouldn't have ever known about this platform many thanks to @advokate who is a friend and course mate at Rivers State University, he told me about Steemit and the impact which the platform have created in his life. He thought me about how it works and working with him is so amazing because he is so welcoming and patient.
AIM
Communication as my field of study has been making global impact and would continue to make global impact in all ramifications. Communication is a prime source of development. Therefore, man cannot not communicate; which means this platform is a means to man inalienable source of development which has triggered my interest in joining this platform is to improve my writing and communication skill, promoting steem, Get to know people's contribution, ideas around the community and the world at large and also to get connected with good and creative people in Steemit and together we will make this platform great and the world more interconnected.
MY CONTRIBUTION
Communication has always been the nerve centre of my life. .. . Therefore, with my high educational qualification, I would impact to the world, not blinded by the ever flourishing nature of other climes. Hence, I want to welcome you to @blarkfavor. I share my ideas and knowledge on different aspects of things in this amazing platform. I I need is you to follow my blog graciously.
Special thanks goes to @advokate for introducing me to this platform when we met in school, I wish to thank Steemit community for having me in this platform.
Also, I will be failing if I did not thank this wonderful @steemitblog for giving me this great opportunity to gain more knowledge on vital things that concern life and also exposing me on different skills of life.
Special thanks goes to @Cryptokannon for providing guiding materials which helped me write this introduction post.