Hello everyone. My name is CN Humphrey, and here is my Achievement 2 — Basic Security on Steem.
First, since this post is primarily on security, let me start by defining security, on this wise.
According to http://www.webopedia.com/definitions/computer-security/, in the computer industry, the term security — or the phrase computer security — refers to techniques for ensuring that data stored in a computer cannot be read or compromised by any individuals without authorization. Most computer security measures involve data encryption and passwords.


https://images.app.goo.gl/Zco1aGXhT5gU28u88
Now, to the fundamental questions:
Question 1: Have you retrieved all your keys on Steemit?
Yes, I have. That was the first thing I did.
Question 2: Do you know each of the key function and restrictions?
Yes, I do.
POSTING KEY; This key allows a user's account to make posts, edit posts, make comments, vote, resteem, and follow or mute accounts. Basically, this is a users regular log in key. It was designed to minimise damage, and, or loss of an account in the event of a breach or compromise.
=ACTIVE KEY; For such delicate or sensitive tasks as funds transfer, power up or power down, conversion of Steem dollars, witness votes, profile updates, avatar changes, and placing market orders, the Active Key is the key to use.
=OWNER KEY; This key is to be used only when necessary. Like the Queen in a game of Chess, it is the most important and powerful key. This is because it can be used to change any of the account keys, including the owner key! It is to be stored offline, like I did, and used for the recovery of a compromised account.
=MEMO KEY; In computer terminology, this key is used for "encrypting" and "decrypting" memos when making funds transfer. The hash (#) sign is used before a memo to encrypt it.
Question 3: How do you plan to keep your master password?
After I got my keys upon my successful registration, I had the PDF file saved on my phone, then transferred to my personal computer and removable flash as further backup. I also have a hard copy of it kept safe.
Question 4: Do you know how to transfer your Steem token to another Steem user's account?
Yes. I do.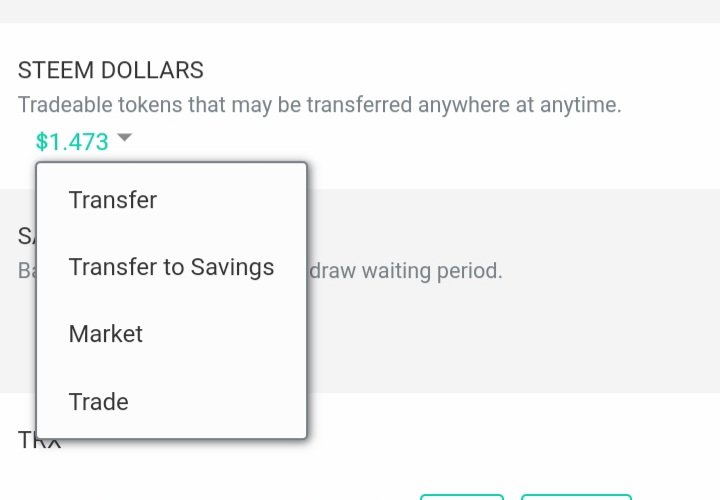 Go to your wallet,
Log in with your Active Key,
Click on the drop down menu beside the Steem dollars
Click on Transfer
Input receiver's username

Enter amount
Click on Next to confirm transfer.
Question 5: Do you know how to power up your Steem?
Yes, I do.
Click on your wallet
Log in with your Active Key,
Click on the drop down menu beside Steem

Click on Power Up
Input how much Steem you want to Power Up
Click on Power Up

You should notice an increase in your Steem Power after that.
This is my Achievement 2 completed.
Thank you for your time.
@talktofaith
@cryptokannon
@bright-obias
@njaywan
@whitestallion
@saxopedia
@yohan2on