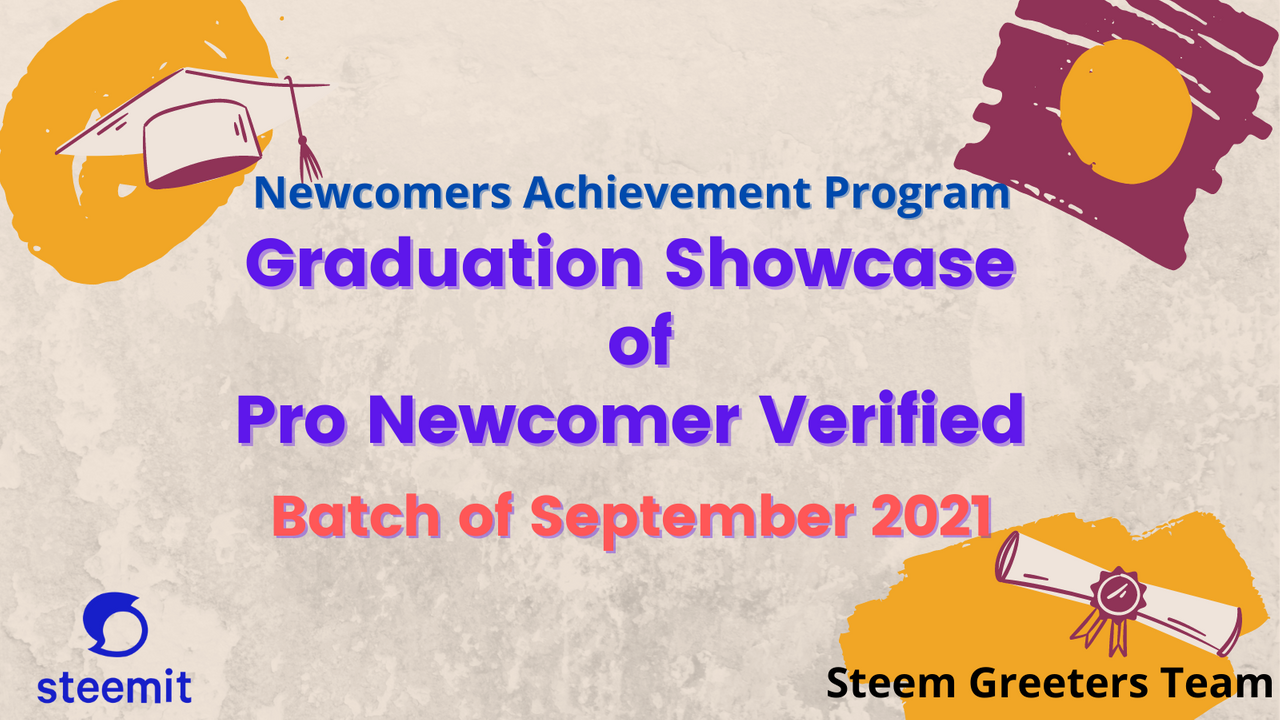 In this post, we would like to showcase a list of newcomers that have completed all their achievements tasks and received Pro Newcomer Verified title at the Newcomers Community.
We also announce 5 Pro Newcomers that will receive 1 month of 1000SP delegation for their activities and engagements on Steemit.
A total of 355 Newcomers have completed their Newcomers Achievement Program.
The previous batch graduation post is here Graduation Showcase of Newcomers Achievement Program : Batch August 2021
These users will receive the 1000SP delegation until next month of November
@warrenjemkis
@lovveday
@arrowgate
@amjadsharif
@mayureshpandit
We hope more of you will be completing your achievements tasks, being active, and being helpful in the Newcomers' Community for a chance to receive the 1000SP delegation.
Steem On!
Steem Greeters Team.

p/s: please let us know if we somehow missed your name on this list of Pro Newcomer Verified.