It is a pleasure for me to realize my achievement 3 was verified after a long while, this thanks goes to @fombae who took some precious time to put this smile on my face. This time around i will be talking on "Applying Markdowns". I will be talking on snails in order to demonstrate this.
I for one, I come from a place where snails are common, this area is called Pendamboko which is a small village in the Litorial region of Cameroon, just some kilometers away from Muyuka. There snails are really come and the eating of it too is somehow alarming there.Despite the adavantages which snails have, many people don't still like and eat snails, some say it is good for the health while others say it isn't and does should not be eaten. Some are just simple discouraged by it's dirty nature during the preparation stage but however it looks so good and presentable after that stage.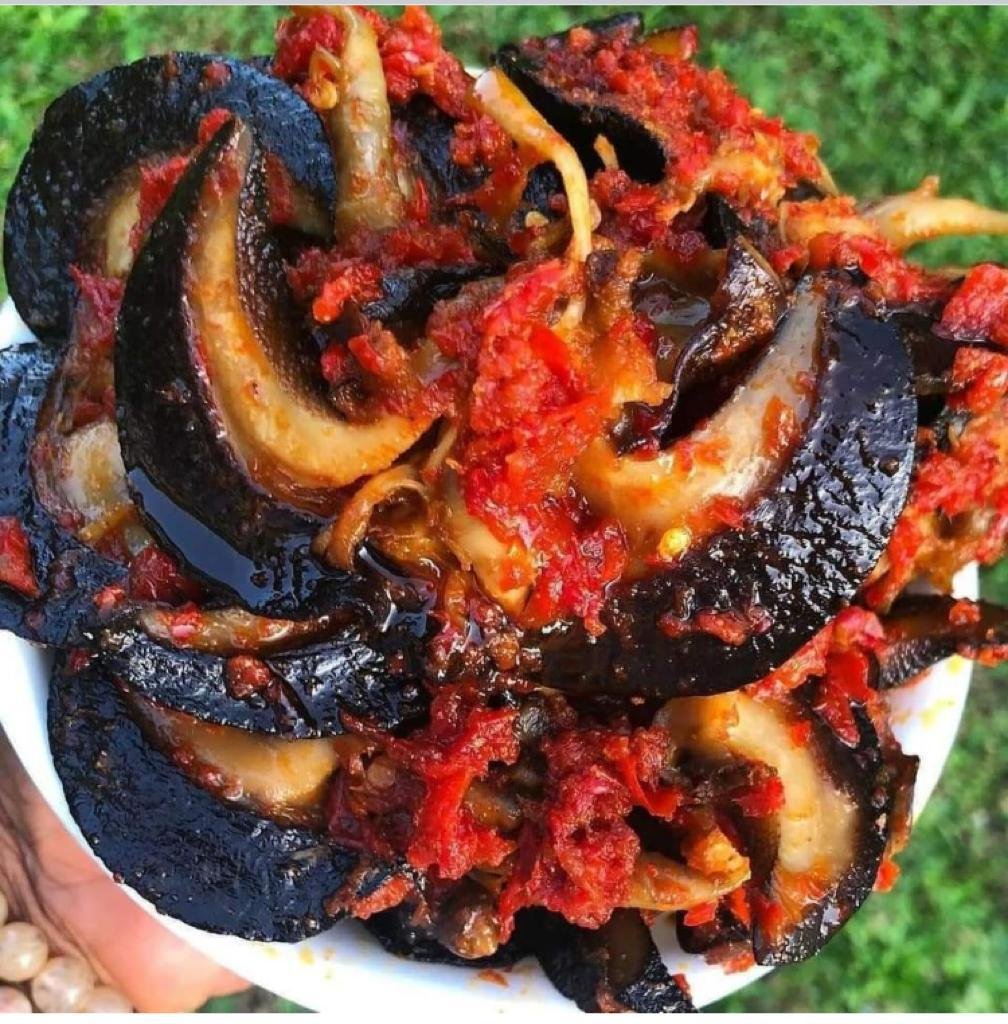 The taste that snails have have led to an increase of it's demand. I withness my mom exporting snails to the United State of America to his sisters, we use to gather in our numbers to fix a huge quantity of snails, boil them, dry in a bakery then package them for exporr. We use to do that every month because the demands kept increased.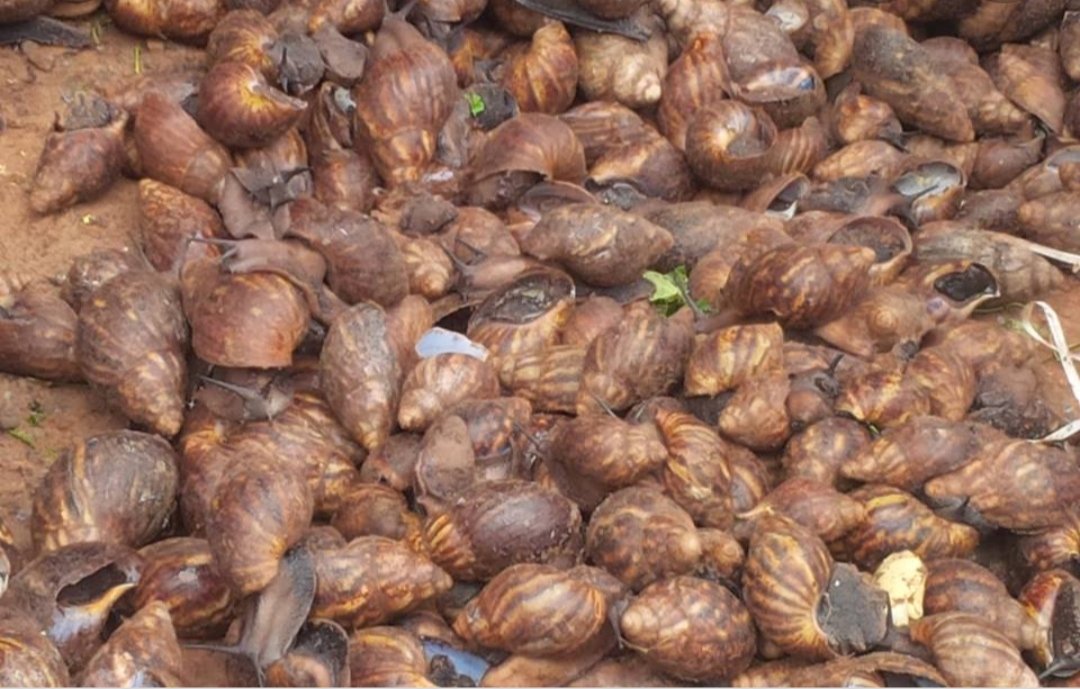 These snails have been and gathered together, they can be kept as long as the owner wants if only they can be fed daily to sustain their lifespan. Snails can feed mostly on soft things like pawpaw, egussi, wrotten cocoyams, leaves and even paw stems. Most often they walk at night for safety and these is the time that people who sell and eat snails go out to look for them. They go with torches, some go with lamps moving around to get these snails in their hidings in the bush.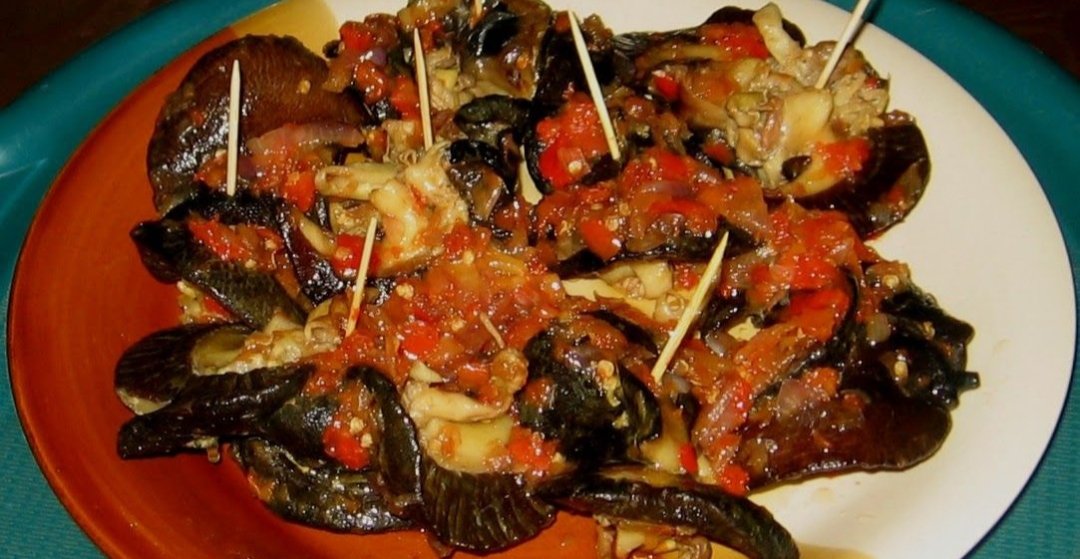 These are snails already cooked already and fried with various spicies, well presented and attractive. Before this stage alot has been done such as removing it from it shell, washing it properly, boilind and then then frying.
More to this, it is essential and very important to list the advantages and disadvantages of eating snails, that is what are the merits and demerits of eating snails.
DISADVANTAGES OF EATING SNAILS:
One of the biggest risks to eating snails comes not from the snails themselves but from how you prepare them.
Eating fat-rich sauces along with snails reintroduces risk to developing heart disease or other health problems later in life.
ADVANTAGES OF EATINGSNAILS:
It improves anemia,Improves heart health.Anemia can cause symptoms that include fatigue, weakness, pale skin, chest pain, headache, dizziness, and shortness of breath.
Fortunately, eating snails may help relieve some of these symptoms by treating the underlying cause.Snails are an excellent source of iron to the body.
Apart from eating snails it is clear that there is so much to learn about snails and it's nature, that is why many writers have quoted about snails. For example;
"we are like snails, each stuck to it's own leave"
Stanishlaw Lem
Below is a video to guide us cook peppered snails.

To conclude on my part, I like to eat snails, it is really good and sweet. It has no bone, no stress in eating, it plays an important role in my body.
I like snails though scares during the dry season.
Yes of course i do.🤗🤗
If you can eat, eat especially when you have opportunity to see.🤗🤗.