Am so happy and delighted as my achievement 4 was verified by @fombae and supported by @wilmer1988. Without these persoms am proud to say I wouldn't must have reached this level. I will be posting my achievement 5 task 1 on Reviewing Steemworld.org. Below are questions that will be answred:
Question 1: Explain how to check Reward Summary for all times, last 30 days and last 7 days for your account
Answer:
-This is done by simply typing steemworld.org and then search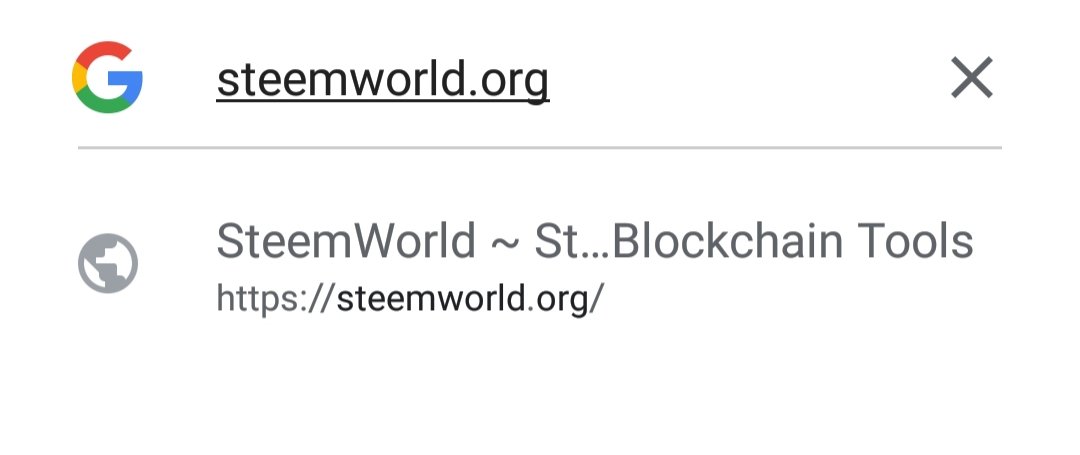 click on sign in and put your steem account name and private posting key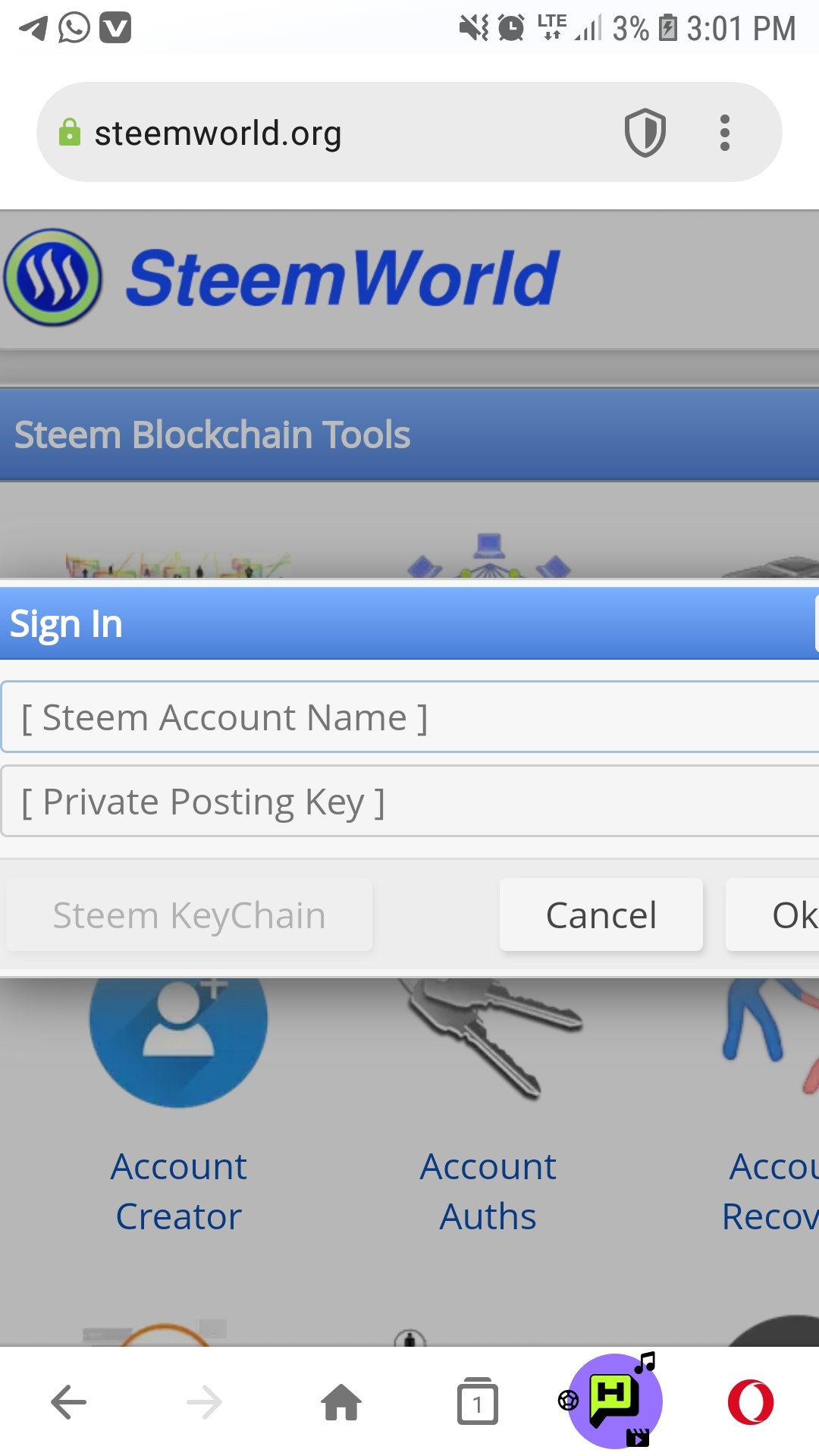 -Go to dashboard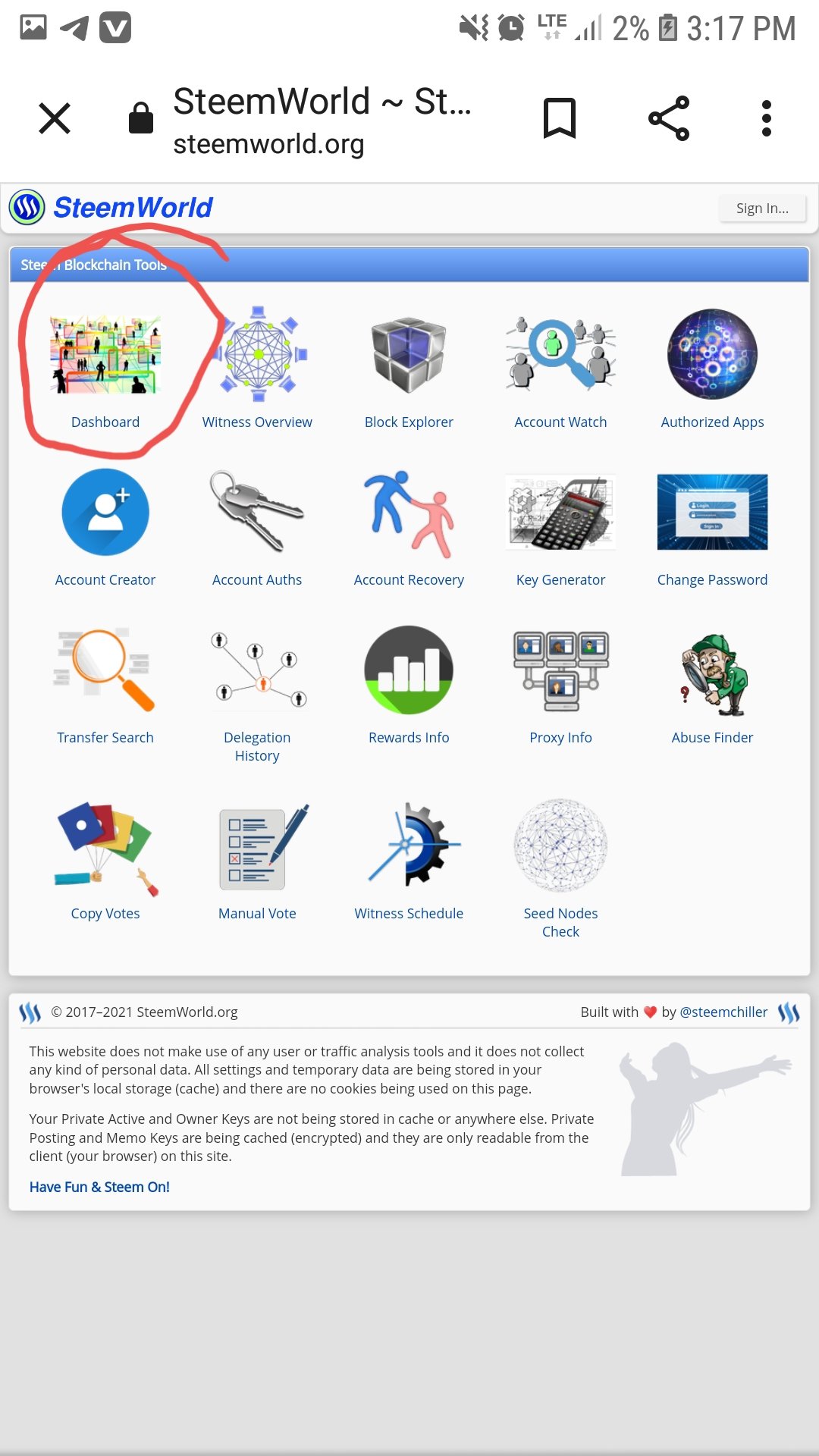 -When I go downward, I will reach where I have my Reward Summary for all times, last 30days and 7 days as seen below using the red arrow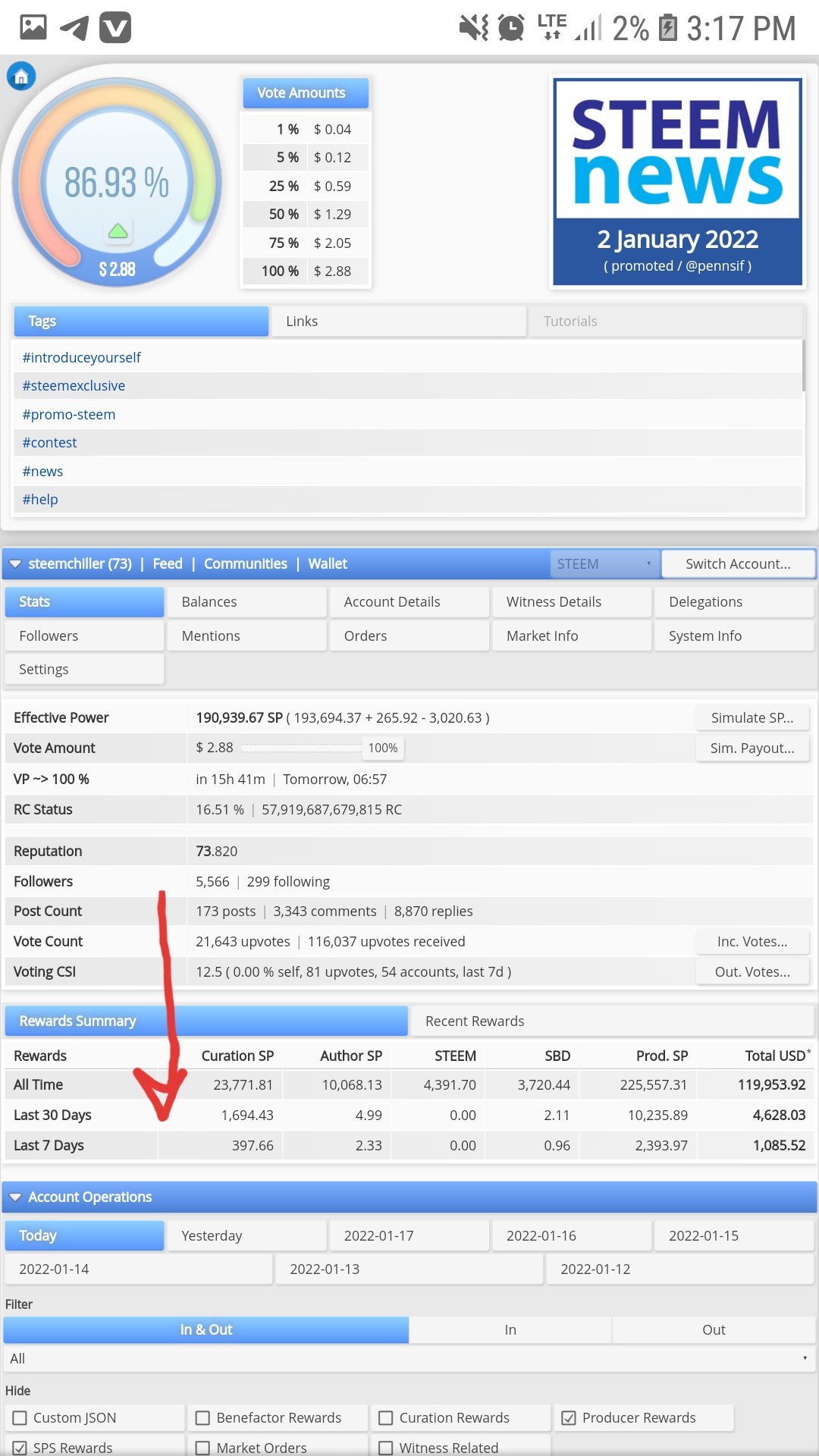 .
Question 2: Please explain what is Delegation,types of Delegation and how to Delegate SP
Answer: Delegation is an act of transferring steempower from one account to the other.
As far as deletion is concern, there are two types:
1- Incoming Delegation which is when one receives steempower from another person
2-Outgoing Delegation which when one sends steempower to another person
To delegate the following steps are considered:
-I have to go to Delegation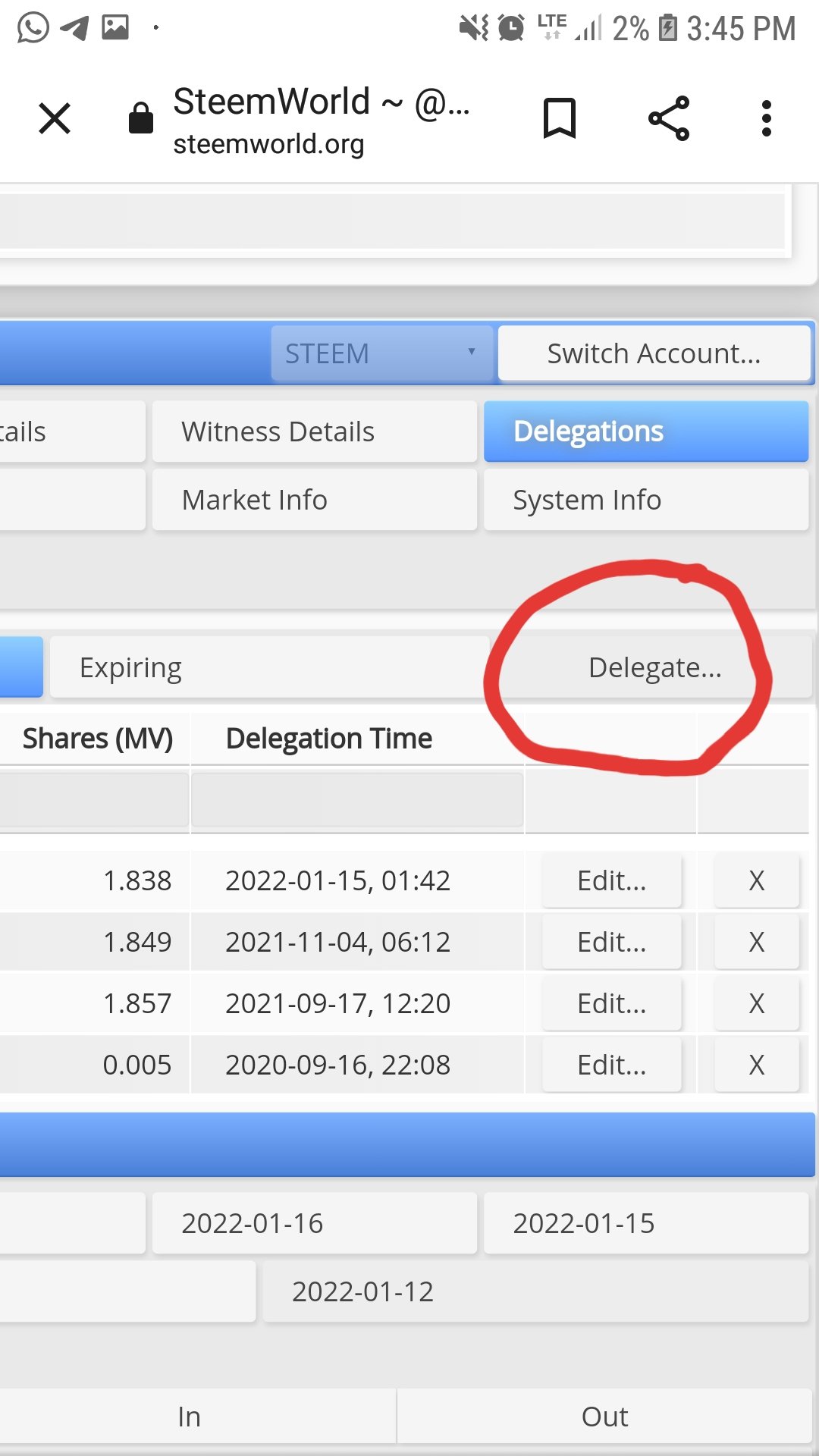 -From there I input the necessary informations as required below then click on "Ok"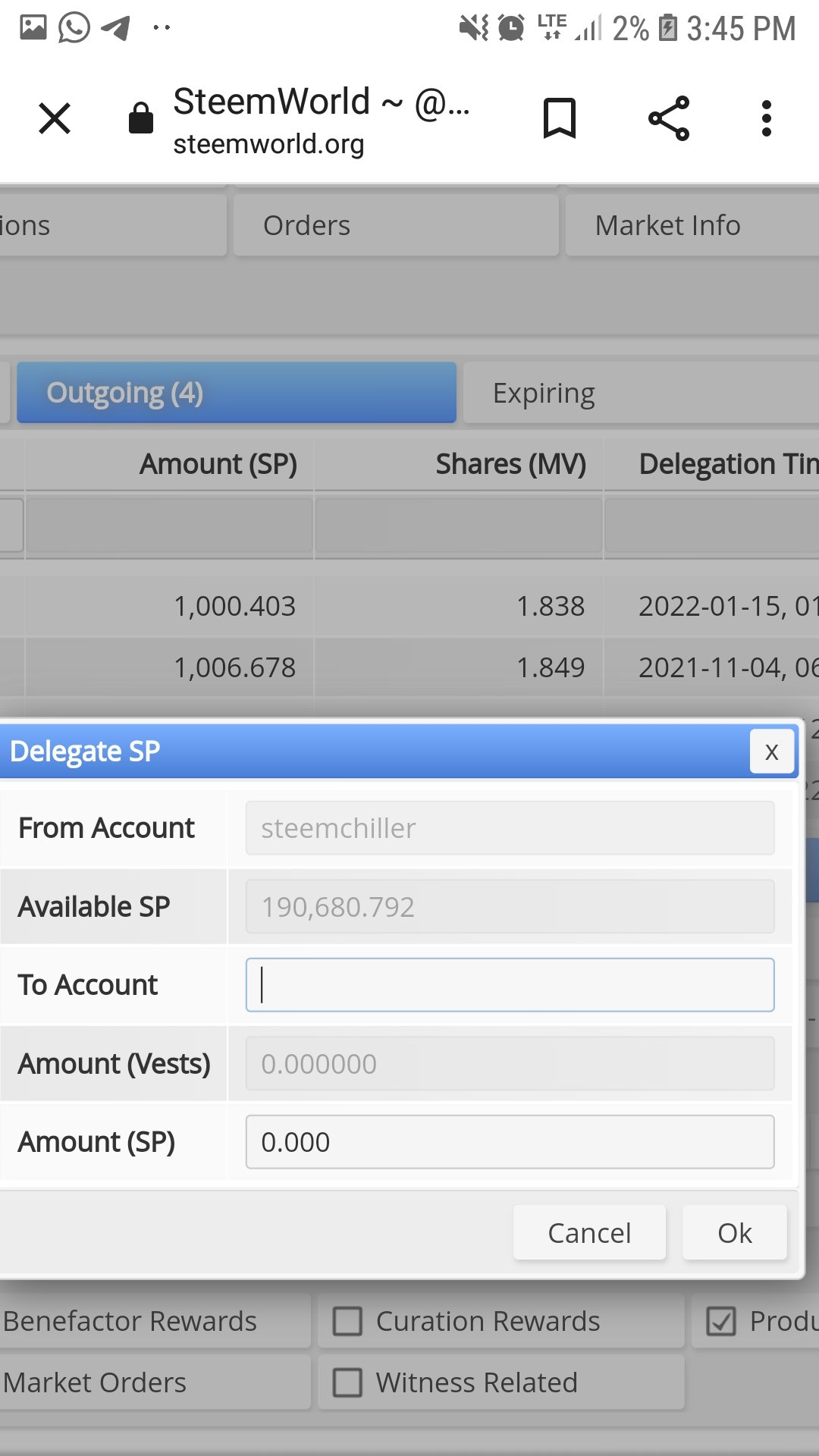 Question 3: How to check Incoming and outgoing votes, please explain this with screenshoots.
Answer: While still on my dashboard, I will simply look at the left side around the middle where I have Incoming vote and outcoming vote as see below as seen on the red circle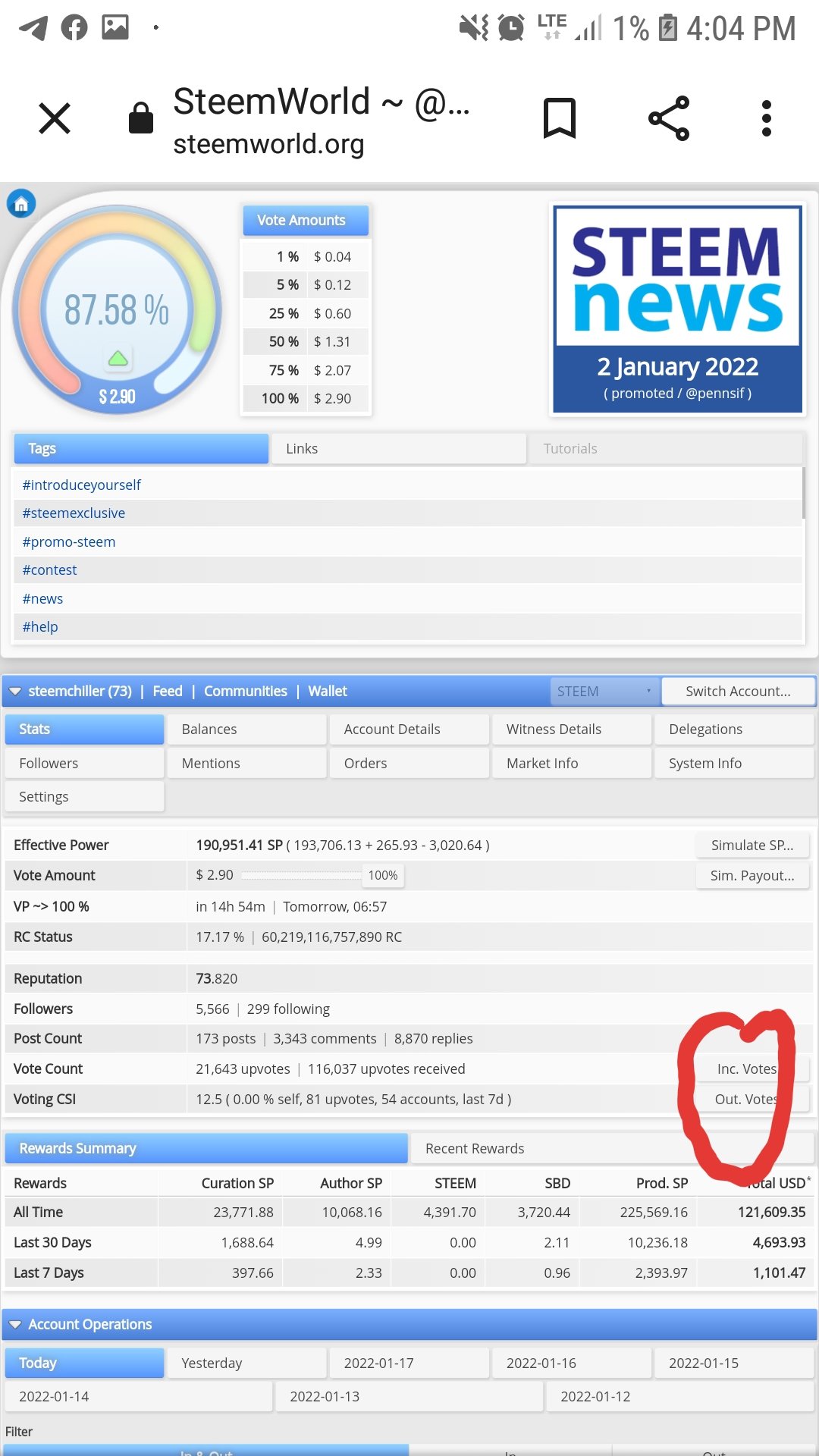 To now check Incoming votes, I click on it to and a table will pop up showing me all my Incoming vote details as seen below: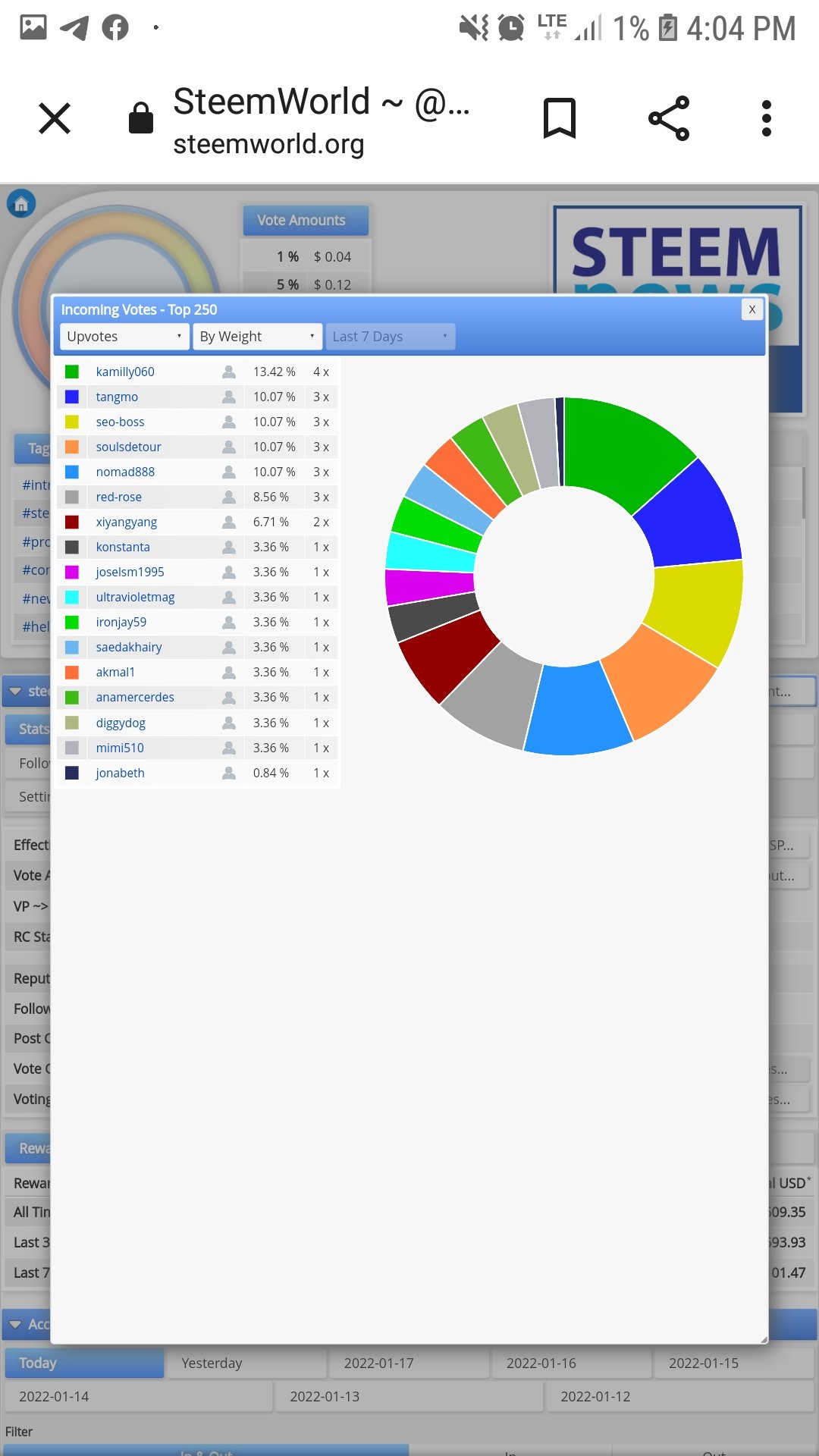 To check outgoing vote, i will also click on it and all details on my outgoing vote will also pop up on a table as seen below: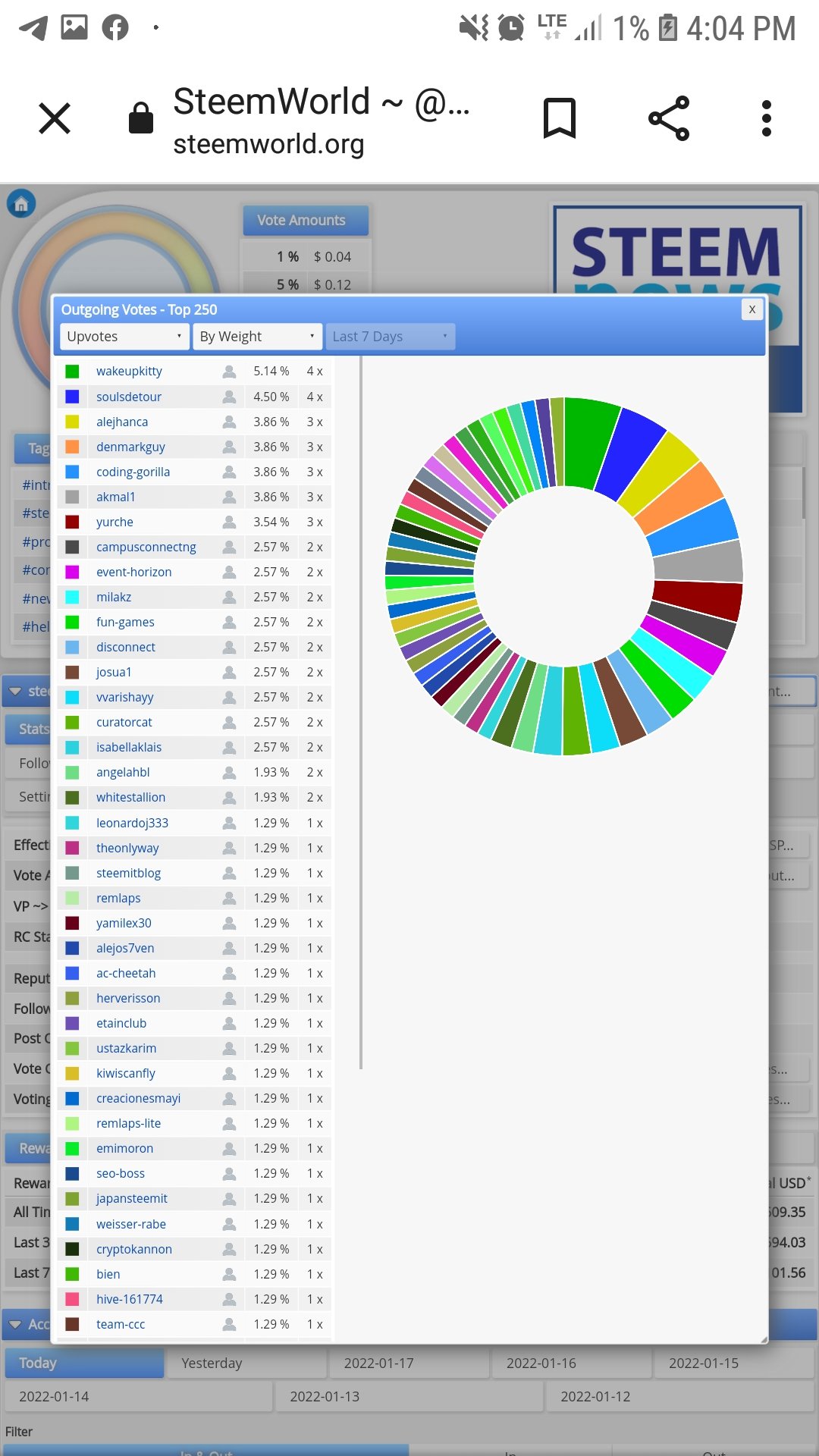 Question 4: How to check account operations for past 7 days and what all details can be checked.
Answer:
I will simply go to account details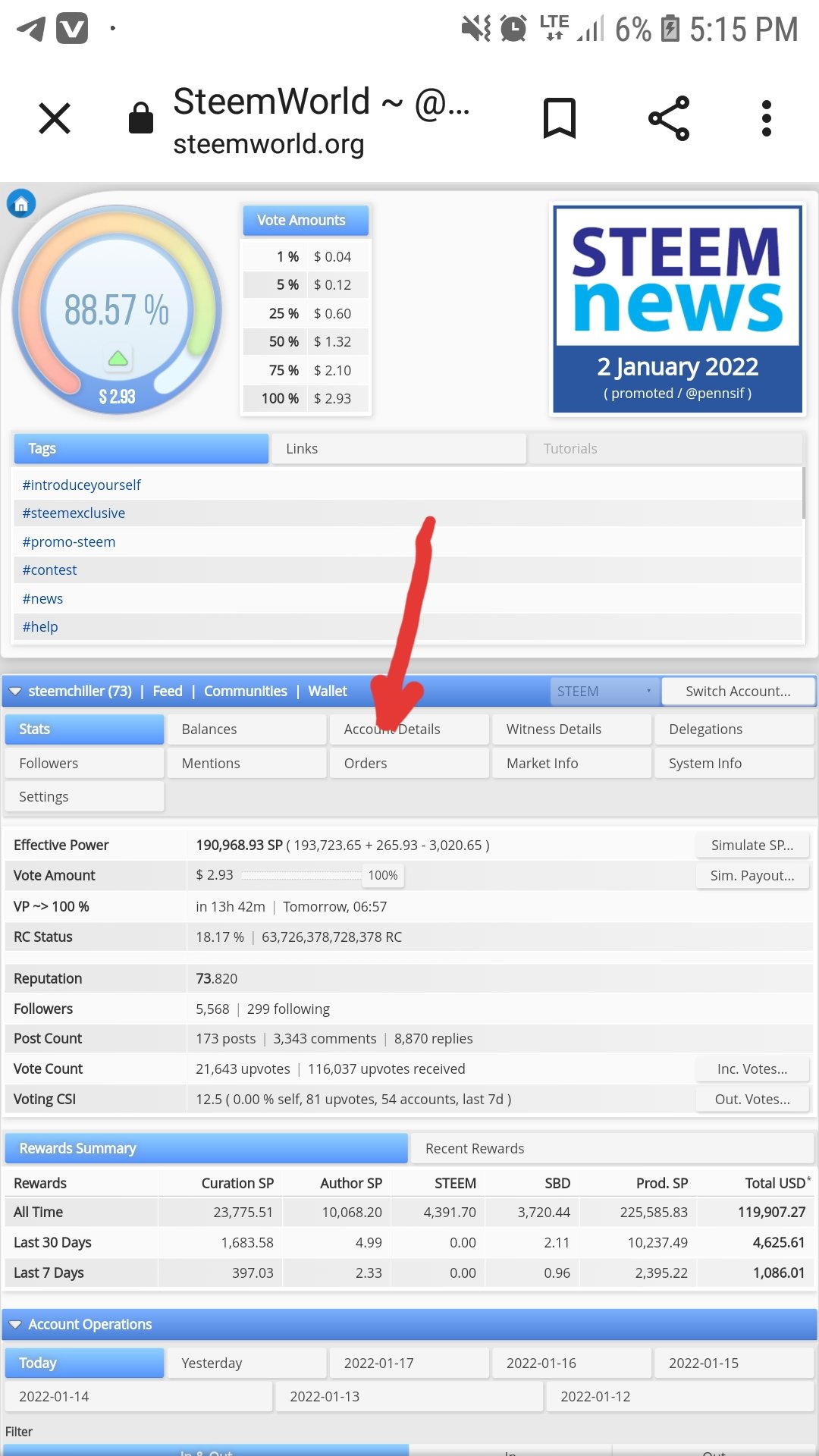 Continue by counting 7 times backward on the 7th day and click on the right date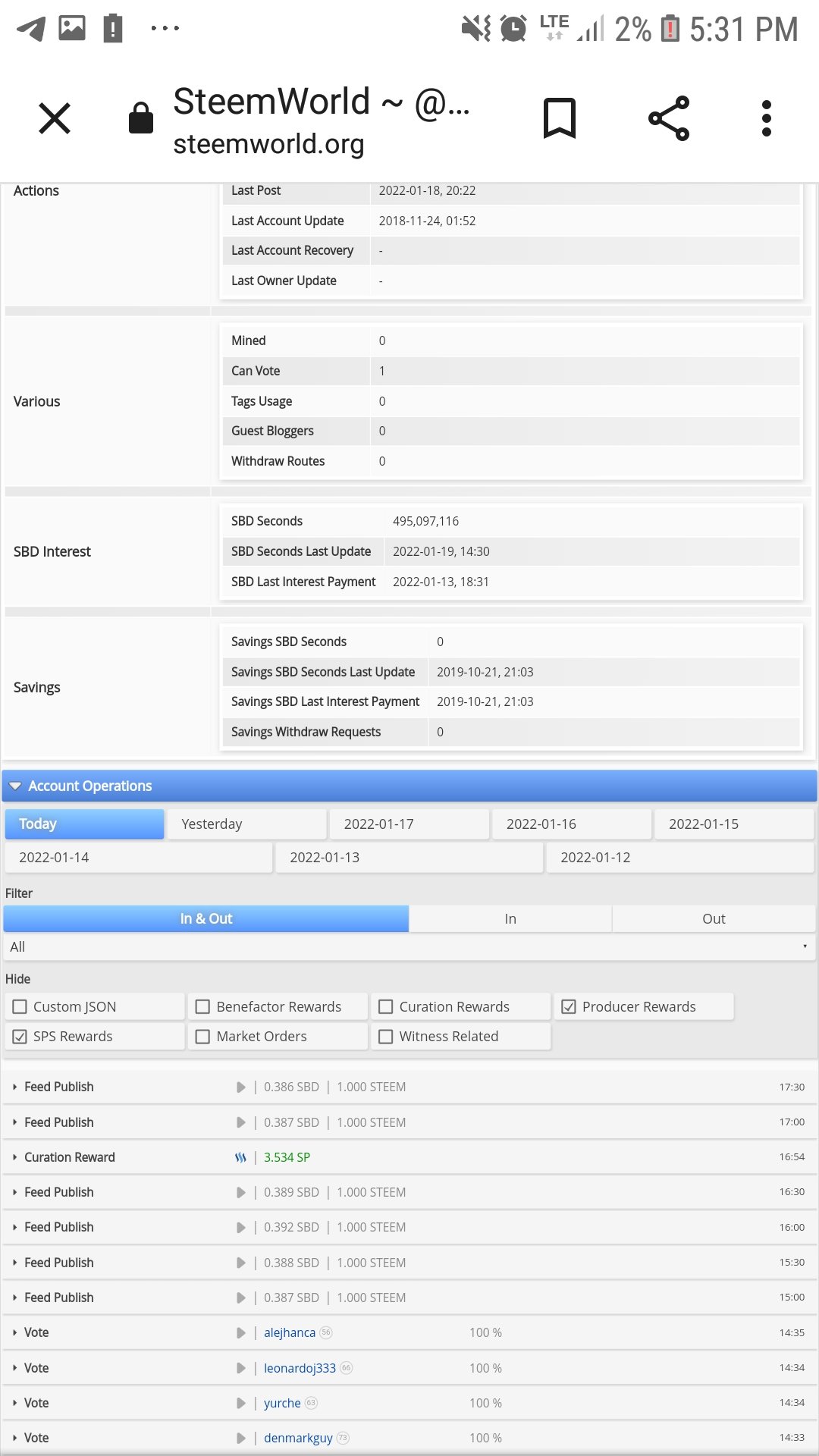 Question 5: please explain Author, Curation and Beneficiary Reward. Also mention author and curation reward for your account.
Answer: The various rewards will be best explained below:
1-Authur reward are rewards that one can earn from posting or commenting, it comprises of STU, SP and even SBD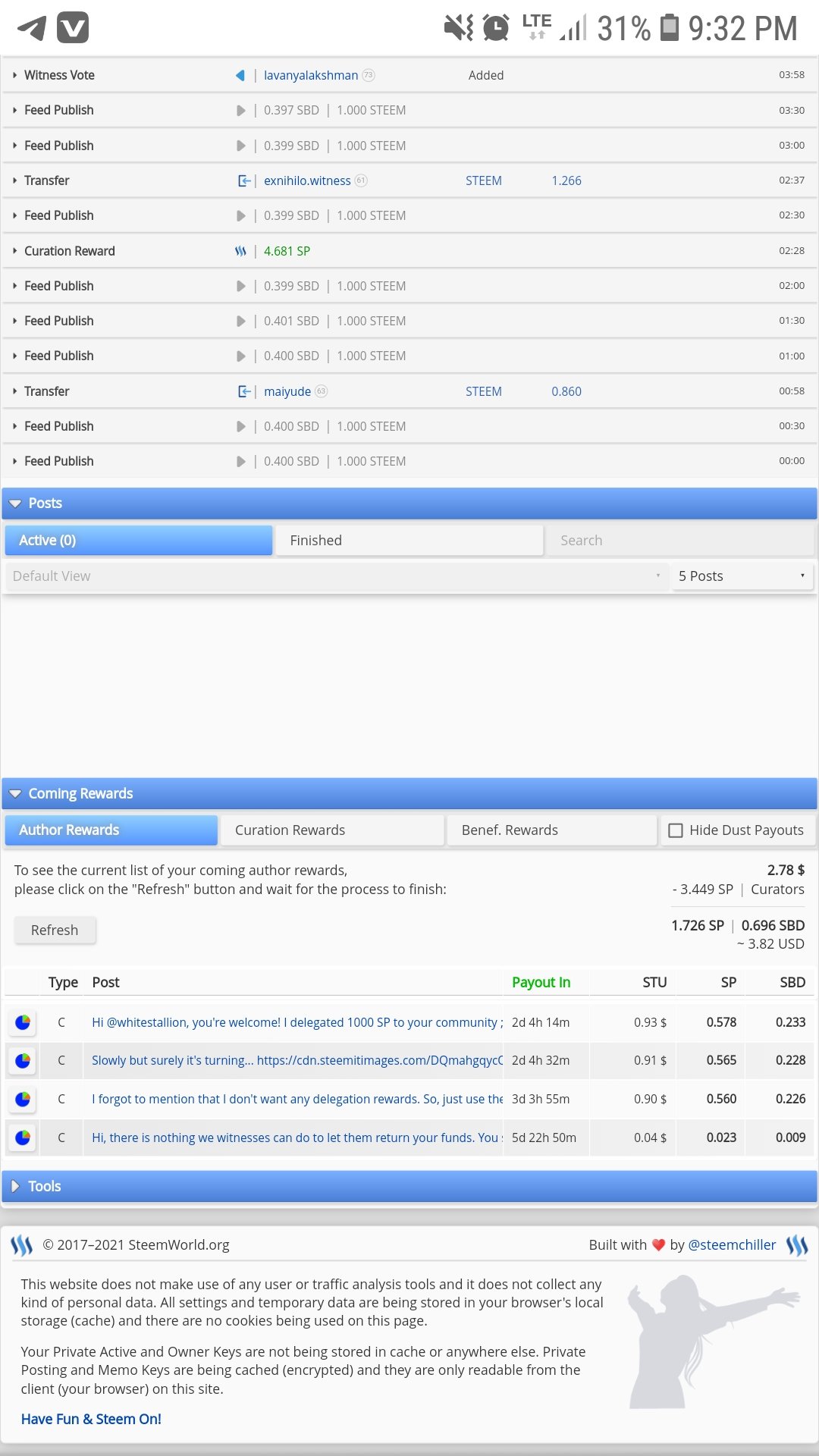 2-Curation Reward
They are rewards earned from upvoting posts. It depends on the posts voted after, weight,efficiency of the post, STU and SP.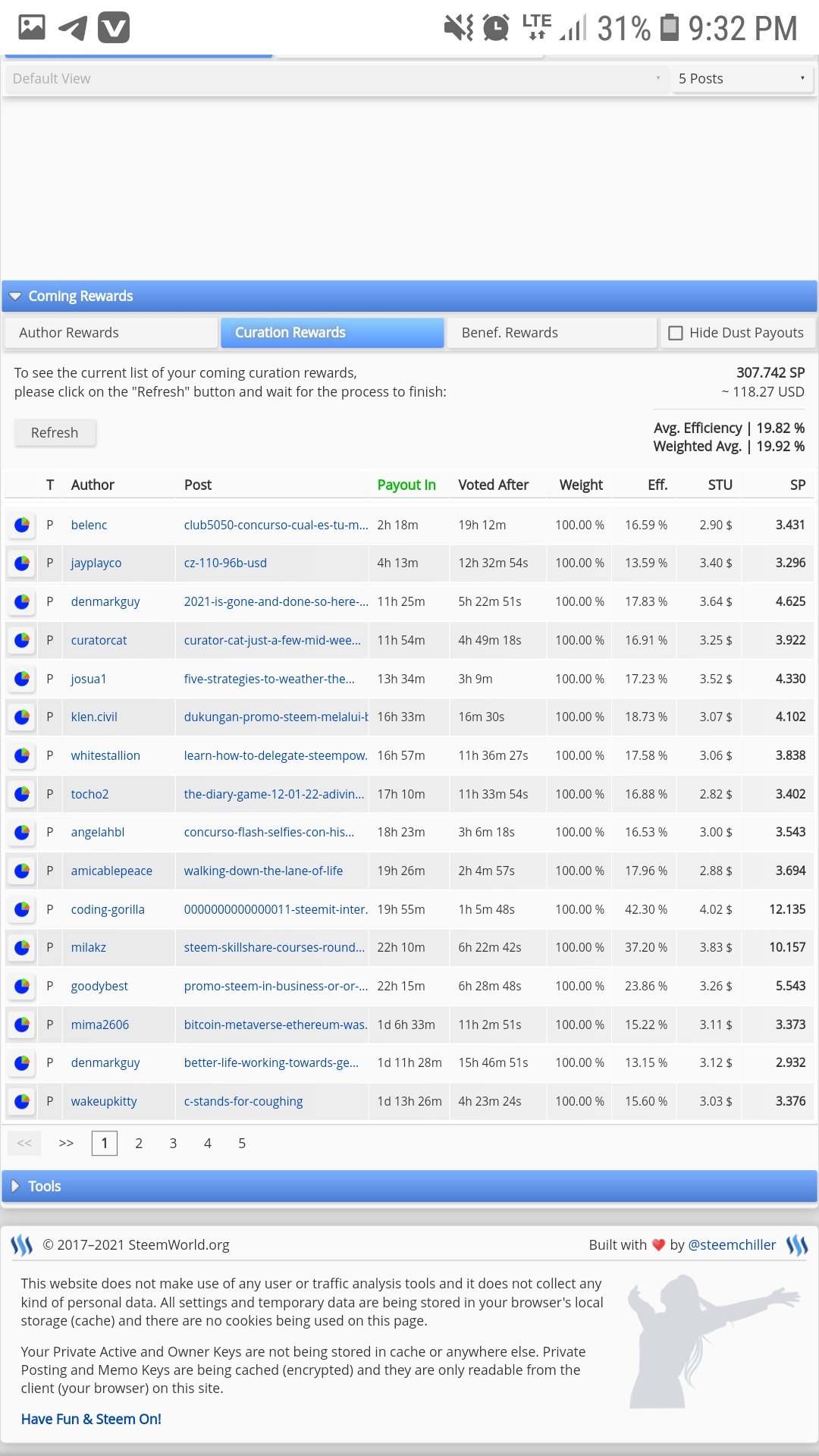 3- Beneficiary Reward
It is a reward gotten when one is chosen or selected to benefit from an already selected post.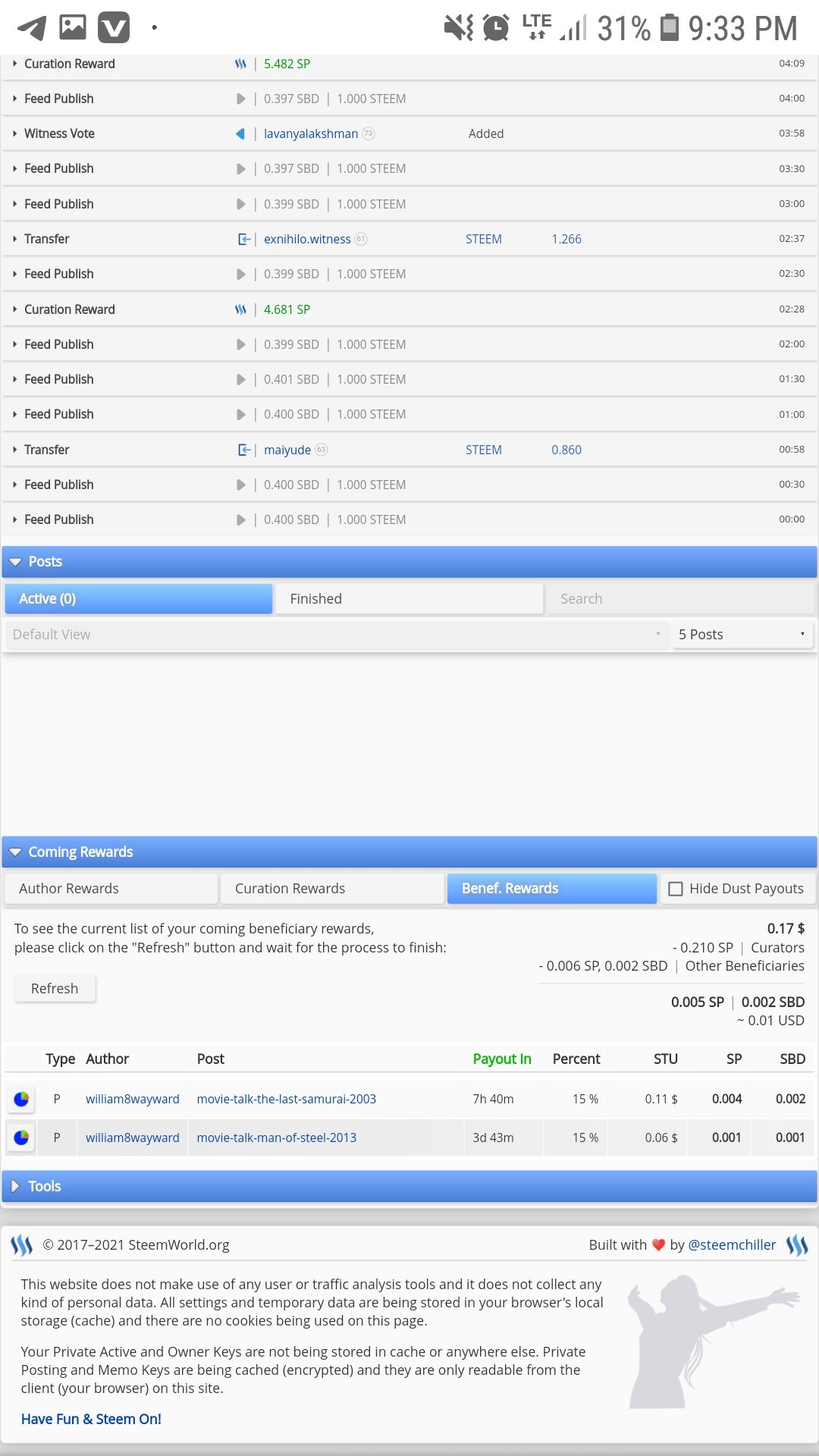 Question 6: How to check your upvote value and at different voting weights using this tool.
Answer: To check this I will simply go to my dashboard at the left side, the upvote value will be seen and the different voting weight as seen below