Hey Everyone
How are you all? I am very happy to introduce myself in this amazing community
Let's START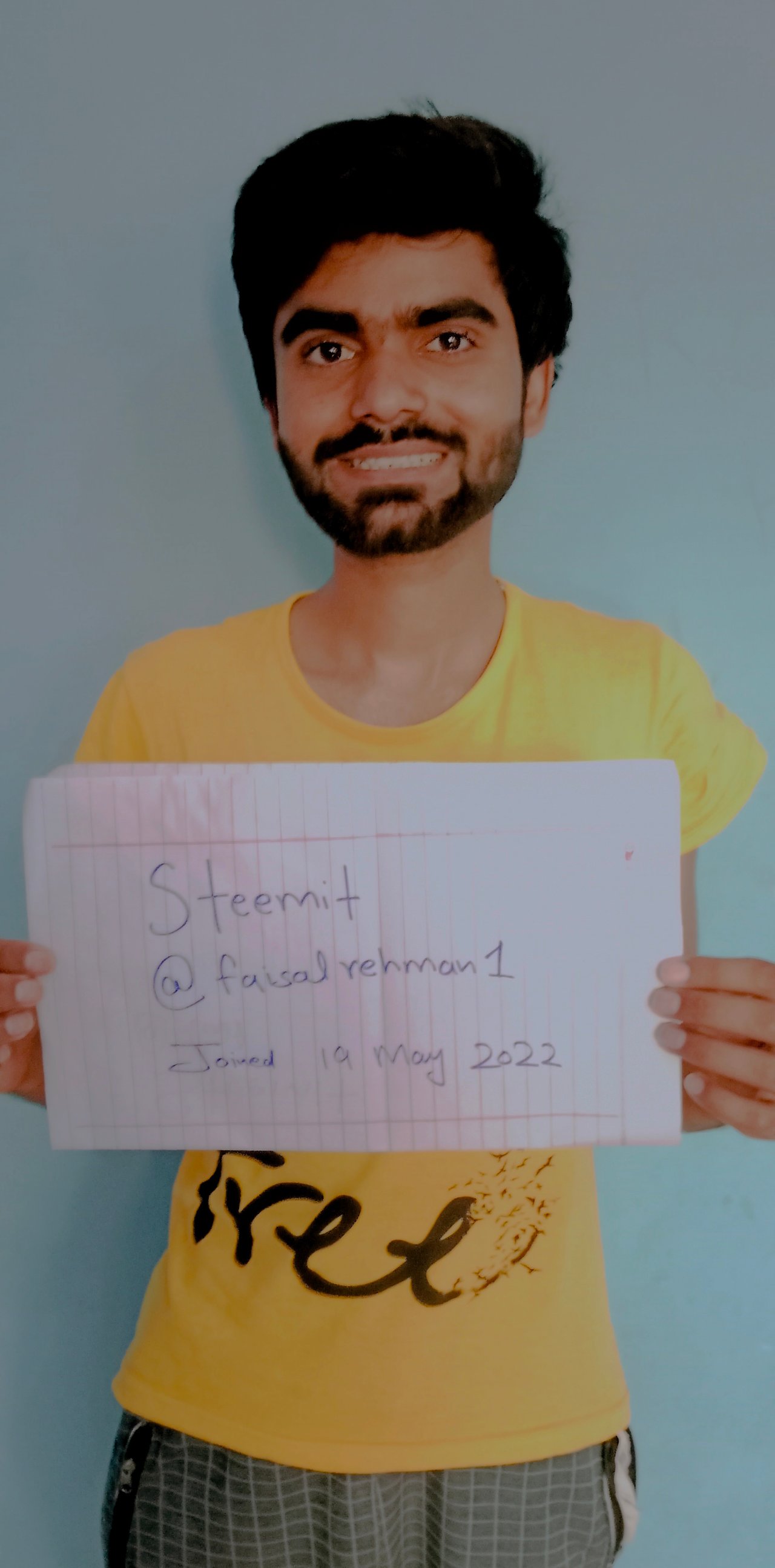 About Myself
Faisal Rehman is my name. The name of my father is Muhammad Ilyas . We are a family of four brothers. My brothers is in ' possession. Basirpur is my home district. That district is Pakistan's largest, and it is known for its crops and mining. Mostly People in my district are extremely dedicated to their jobs.
Country
The name of my country is Pakistan, in South Asia and name of my country is known as the Islamic Republic of Pakistan. The population of my country is around 225.2 million people,
Passion:
In my culture, I have a many best friend. Making friends with someone is a straightforward process.
Hobby:
My favourite hobby are playing online games and seeing a motivational videos on YouTube. I like a Soni Sharma sir that are from india.he is best motivational speaker in my eye.
Revisiting life:
The my site will feature photography, food, and beautiful suggestions.*
Knowledge About Cryptocurrency
The word "cryptocurrency" refers to a sort of digital currency. It is type of digital commerce that uses distributed. I don't know about much more about it. But I am learning about it in my acedmy
How I reached at this platform
I would like you to tell you about how I came to know steemit. After watching my living friend @vikibabu steemit activities, I'm intrigued

Thank you for taking the time to read this.
Regard by