Hello, dear steemians. I am @ferozahmed . I have completed achievements 5.1. Today I'm writing achievement 5.2 which is based on review steemscan
steemscan Home page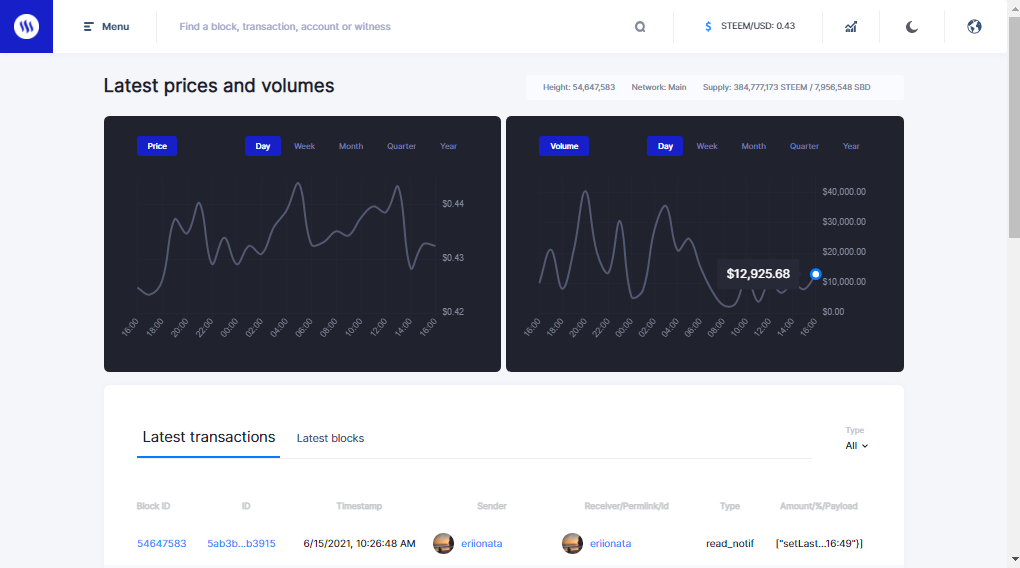 Steemscan is the most ergonomic and beautifully designed blockchain explorer. It is the fastest one if you need to get your money out, to trade, to place order, to convert.It could be in BTC or TRX or USDT. Any could transfer money from steem wallet to another digital wallet.
steemscan websites has seven Navbar items. These are
Home
Witnesses
DApps
Dev tools
Quick convert
Search
Steem Engine
Latest Prices and Volumes
Left side Chart is showing STEEM Price. Now 1 STEEM = 0.44$
Right side is showing STEEM Volume. Now STEEM volume is 20,000.00$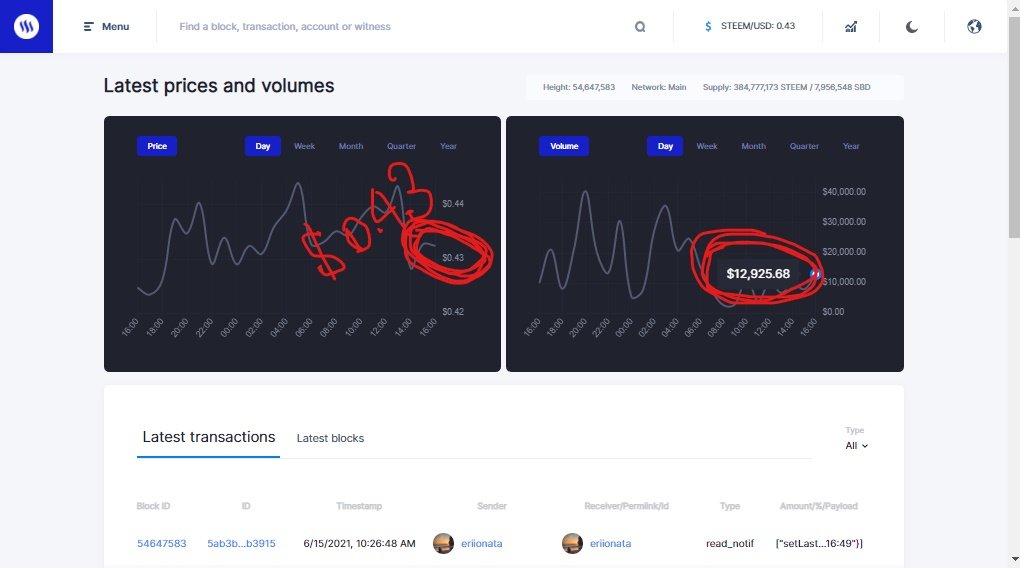 Latest Transactions and Blocks
This Chart is showing all the transactions that happened in the Steemit blockchain which includes votes, comments, transfer, market and claim rewards, etc.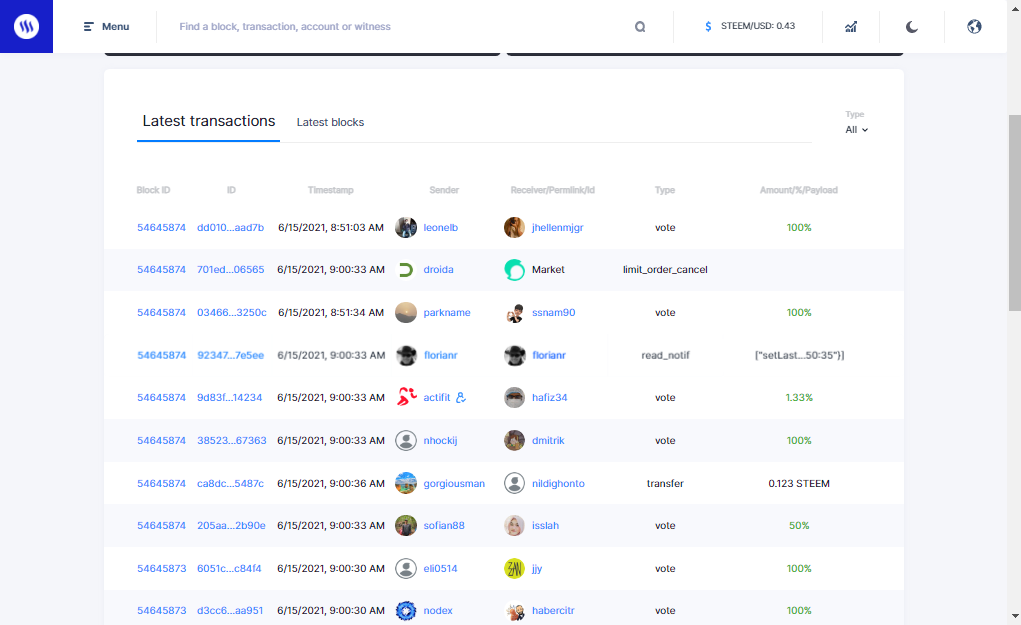 This Chart is showing all the transactions made and the ID, Heights, and Block transactions.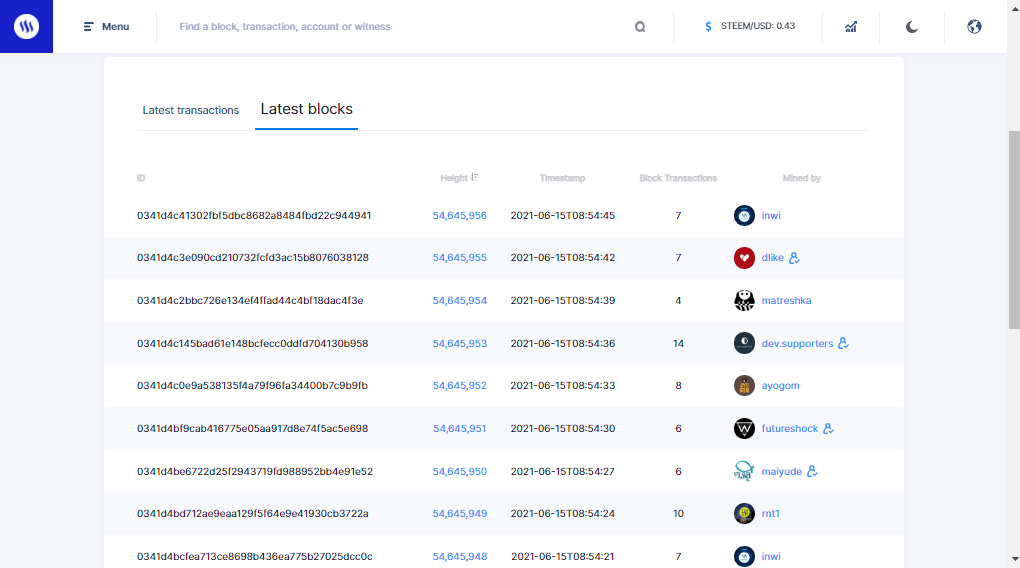 Witnesses
This Chart is showing all the active witnesses with their rank, status and version, price feed, and reg Fees. You can also vote from here by stem login.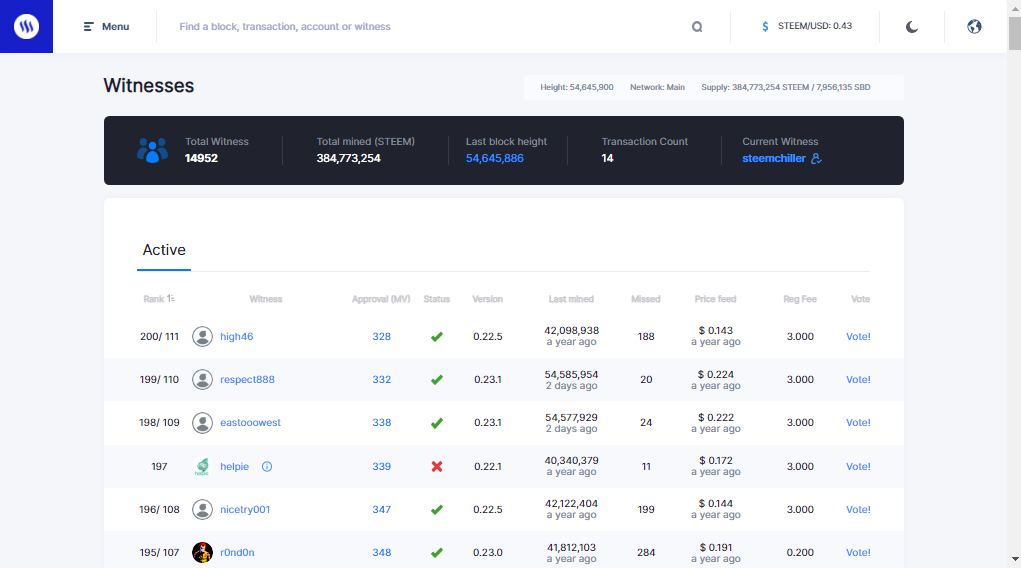 DApps
It features various dapps which the user can quickly access and take advantage of them. Three other sections are coming soon. They are Daily Active Users, Daily Transactions, Daily USD Volume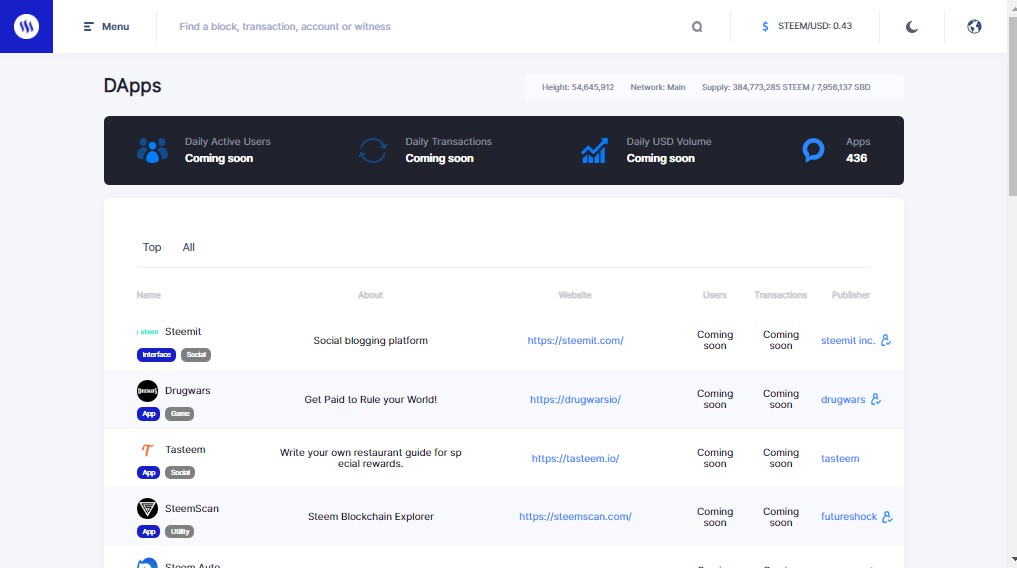 Quick convert
In this quick convert section, you can convert steem into different cryptocurrencies such as USDT, BTC, TRX. It will cost a small amount for transactions. 1st you have to enter the amount of steem. Then choose a currency in which you want to convert. After that, enter the withdrawal address where you want your steem to be converted. Then click on the Create Order to place the order & enter your private active key to confirm the order.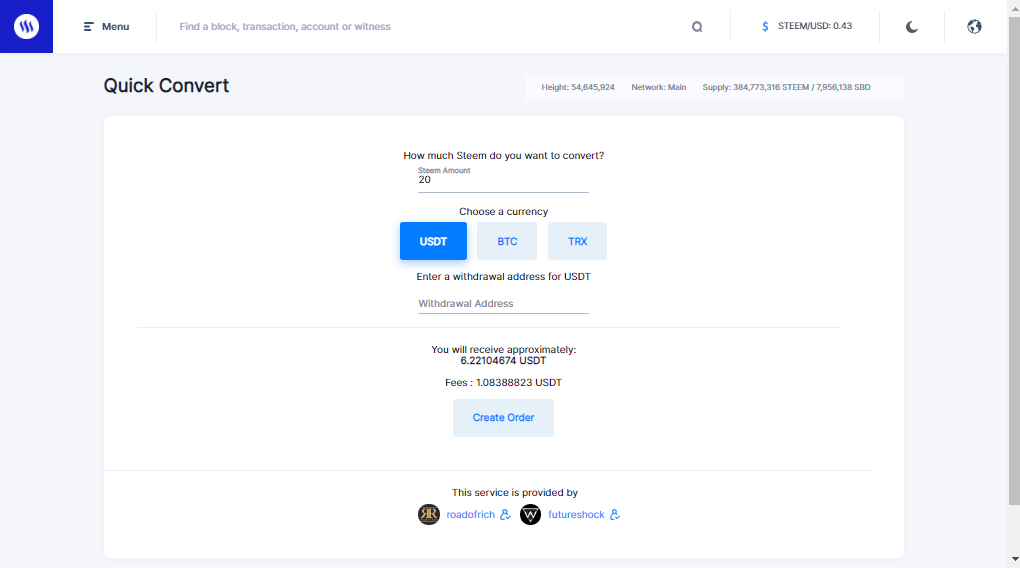 This is my post for Achievement 5 Task 2. I'm requesting you to check my task of reviewing steemscan.com
Thank you