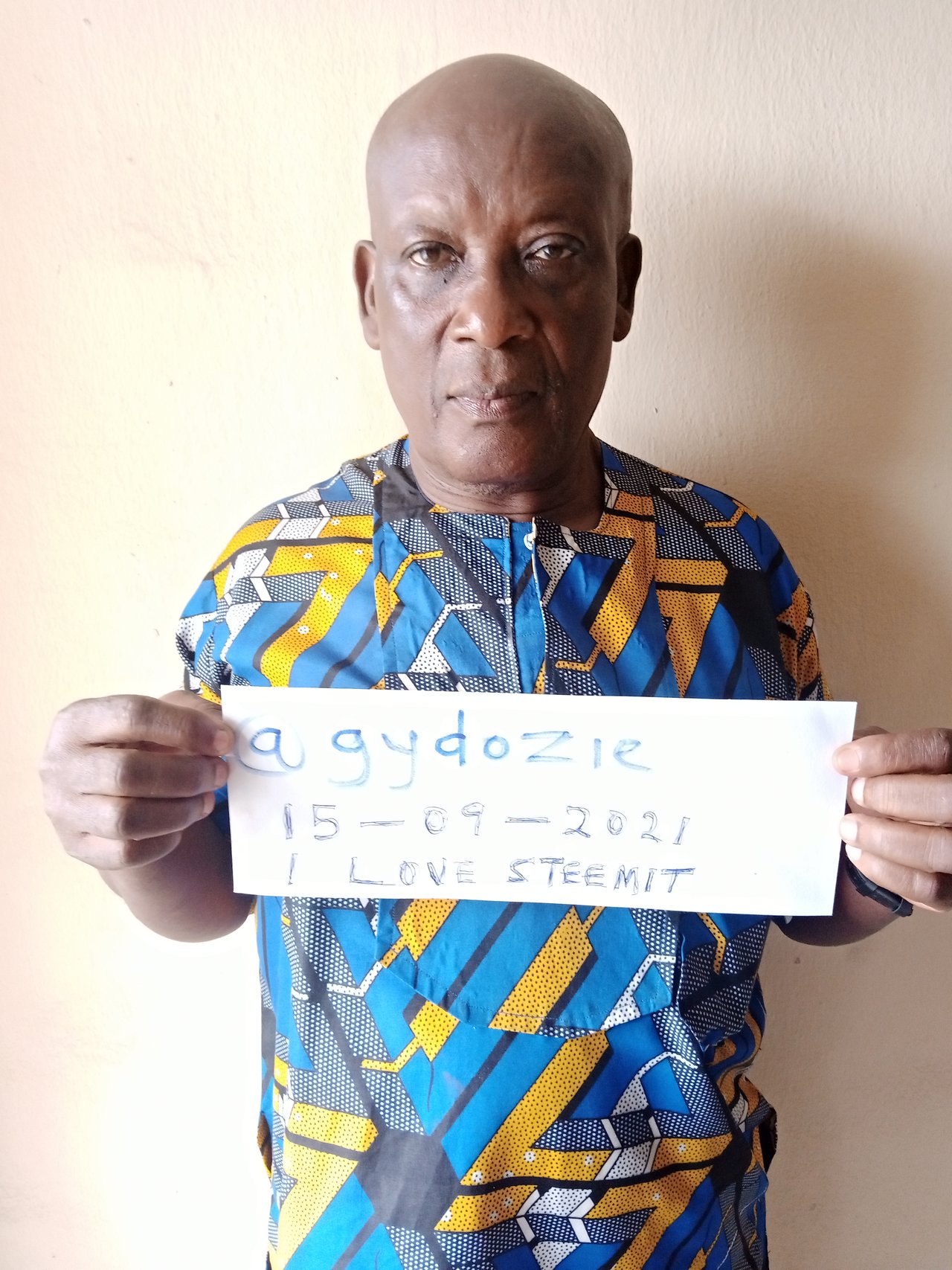 Greetings to you all.I am happy to join Steemit,the best platform to post and earn.
About Me
My name is Chiedozie Promise from Abia State, Nigeria.I live in the city of Aba and I am happily married with children.I am a senior citizen of Nigeria(Retiree).
My Career
I joined the National Museum as Antiquities Assistant and rose to the post of Chief Technical Officer(Antiquities).In the course of my service,my nature of duties are:
•Documentation of Antiquities
•Conservation of Antiquities
•Exhibition of Museum Objects
Documentation is the keeping of accurate records of museum collections.An object has little or no value to a museum without the accompanying information on them.Apart from Gift, Seizures and Purchases in the meseum,Most museum collection comes from Ethnographers and Archaeologists in the field.
Documentation Procedure
Two types of documentation are done in the meseum,that is Chronological documentation and Typological documentation.These procedure takes care for the followings:
•Ethnic Origin-Ibo,Yoruba,Hausa.
•Makers Name-Jerryman
•Materials Used-Wood
•Technique of Manufacture-Carved or Cast
•Functions or Use-Ritual
•Conservation/Treatment-Treated for termite attack.
For people with Private Museum of African Collections,I can assist them in this respect(Documentation).
How I came to know about Steemit
I am a retired museum curator.I came to know about Steemit through @focusnow who told me about Steemit and the importance of joining.I got interested and decided to join.
The Kind of Post I intend to Write
I understand that there are lots of areas or communities on Steemit where one can write.Personally I will like to be writing about Cultural issues,Health, Agriculture and General matters.
Why I joined Steemit
I joined Steemit so that I can write and post original contents.I believe this platform will make it possible for me put my writing skills into good use.
I also join Steemit to make new friends and to learn new skills too.Steemit will afford me the opportunity to learn new things and make new friends.
Hobbies
I have quite a lot of hobbies.They are things that make me happy.My hobbies are reading,football, travelling,music and general games.