Assalam.O.Alaikum!
Dear Friends:
I hope you are fine and having good health.I completed my achievement#4 successfully and now i am going to share my next achievement which is related to steem world tool.It is also play an important role in the steemit account. Through this activity we can do different task related to steemit.
How to check reward summary?
Here first of all we talk about reward summary.For this tool first of all i opened the link in my chrome https://steemworld.org and after this i saw a page of following options like;
Dashboard
Block explorer
witness overview
And many other of this type.So first of all i clicked on sign in for log in my account where i put my username and my private posting key.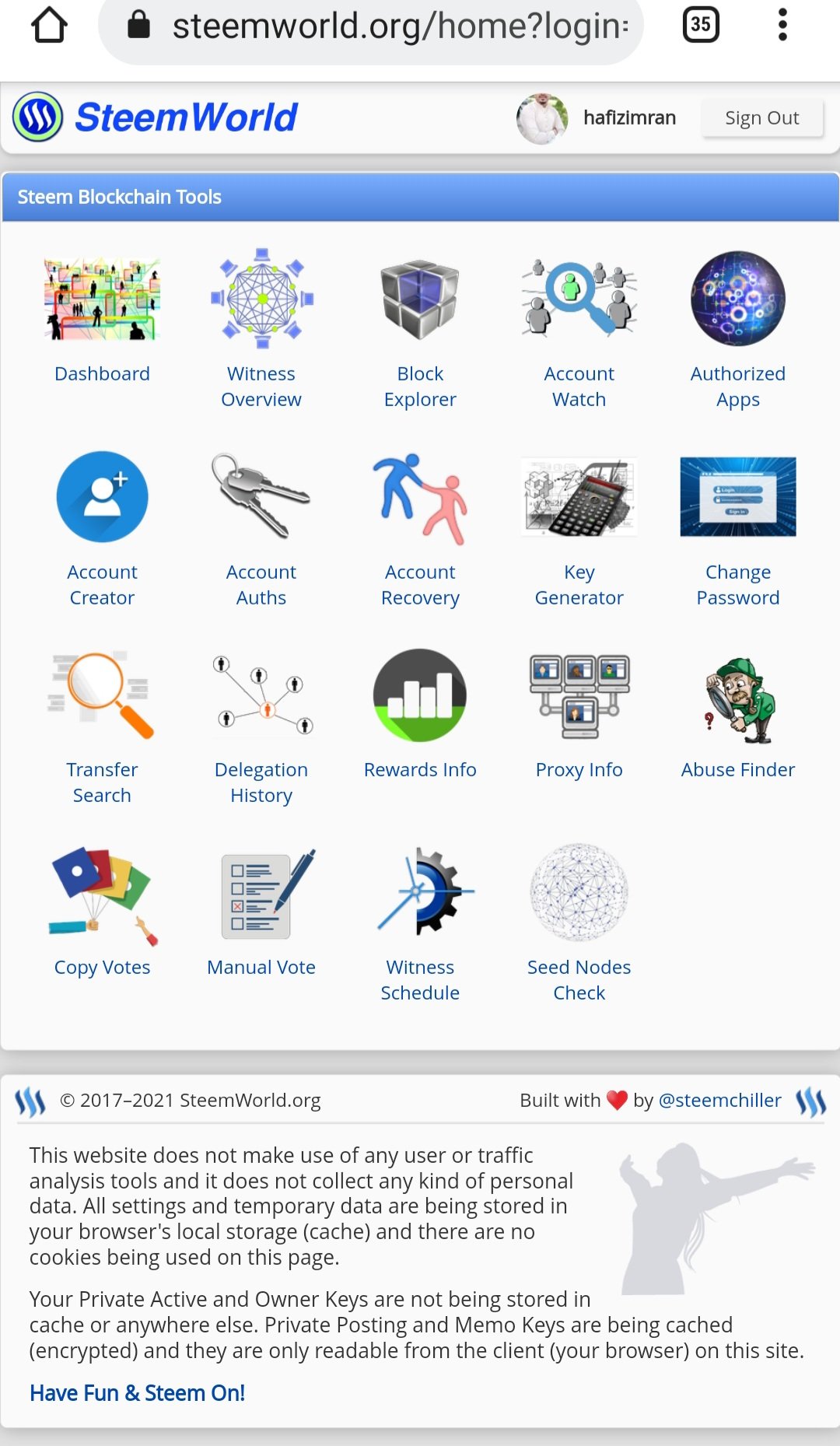 When i saw many option there so i select a option of dashboard and clicked on it.When i opened this then i clicked on the stats for seeing the detail of reward summary.When i saw my reward summary i saw that i show my reward history of all the time,last 30 days and 7 days.This is also show the Author Sp ,curation Sp and Sbd of my account.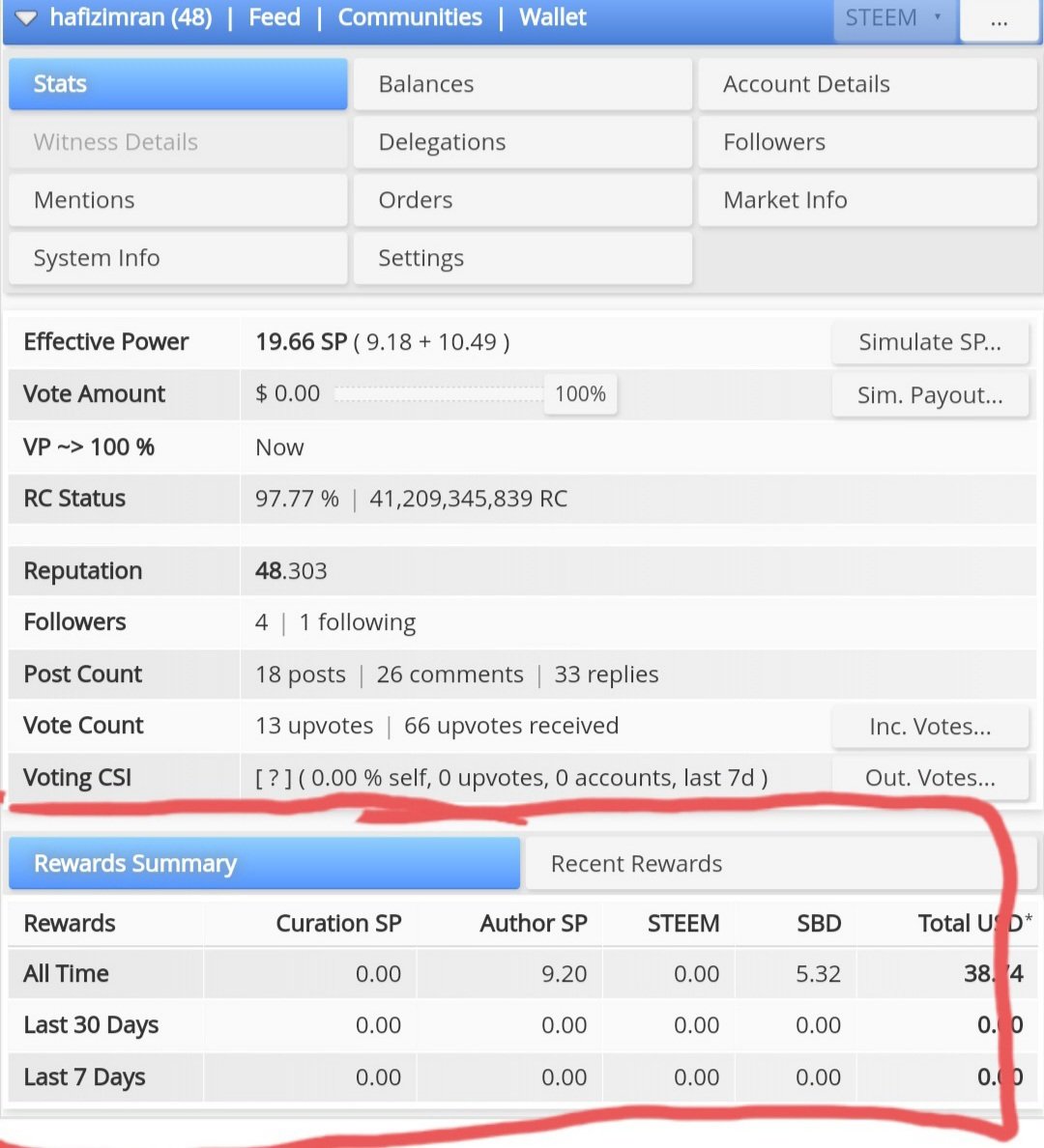 What is delegation?Describe its types.
Delegation:
Delegation is the process of transferring steem power to another user.It is also beneficial for the help of new user.Through this process many of the user get help in working.
Types:
There are two types of delegation.
Incoming delegation
Outgoing delegation
Incoming:
The incoming delegation is the process in which a user can received the steem power from another user.
Outgoing:
Outgoing delegation is the process in which a user can gave the steem power to another user for some time.
How to delegate steem power?
When we clicked on the dashborad and after this on the left side we saw a option after stats which is delegation.Then i saw the option of delegation and then we fill the user name which we want to delegation and then put the steem how we want to and then clicked on ok.It is the process of delegation.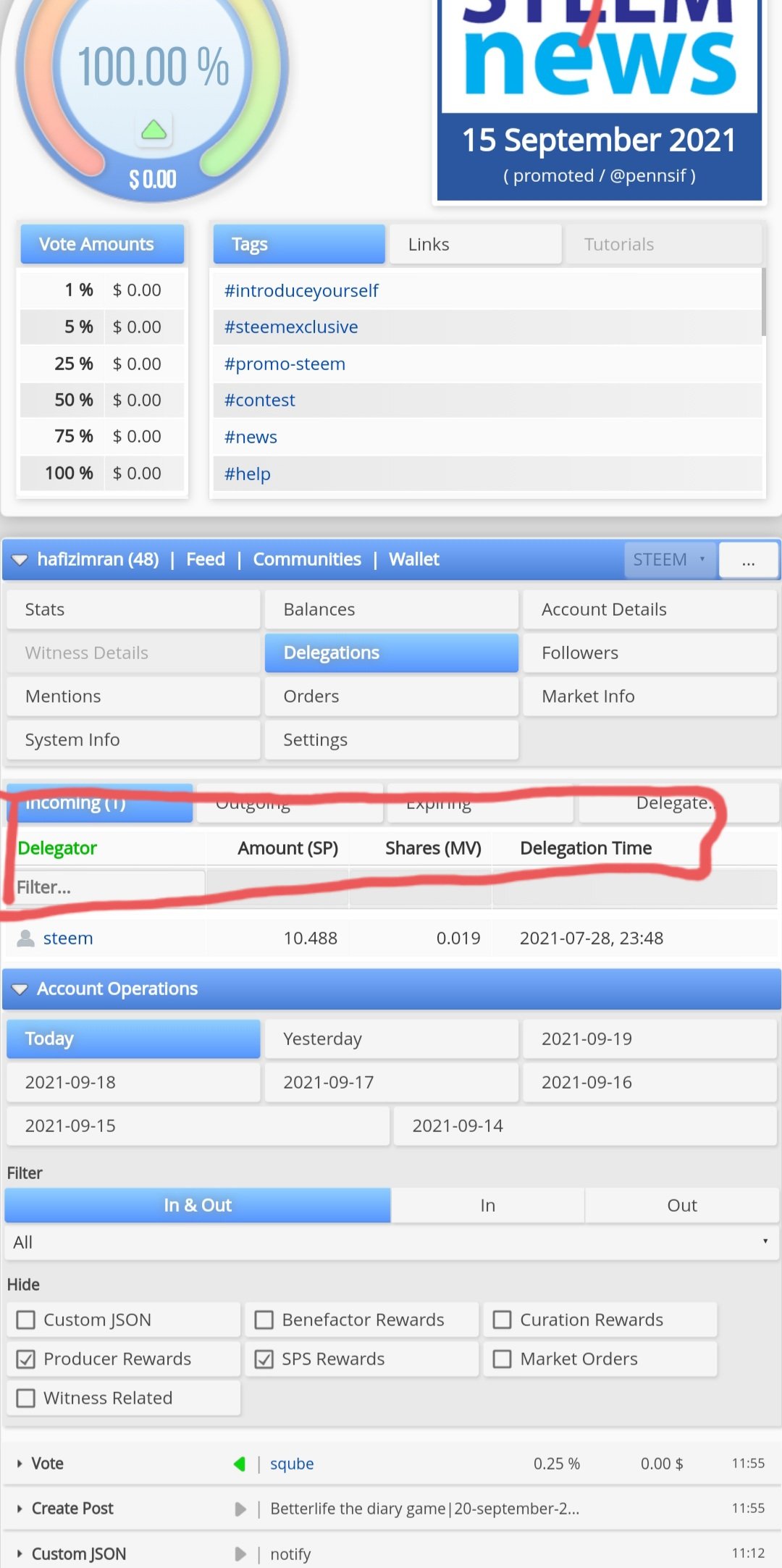 How to check incoming and outgoing votes?
For checking incoming and outgoing votes of my account i clicked on the stats button and i see the amount od total votes of my account.In my account there are 13 upvotes and 66 upvotes received.On the right hand side i saw the two options of incoming votes and outgoing votes.Through the help of these i saw the total vote checking.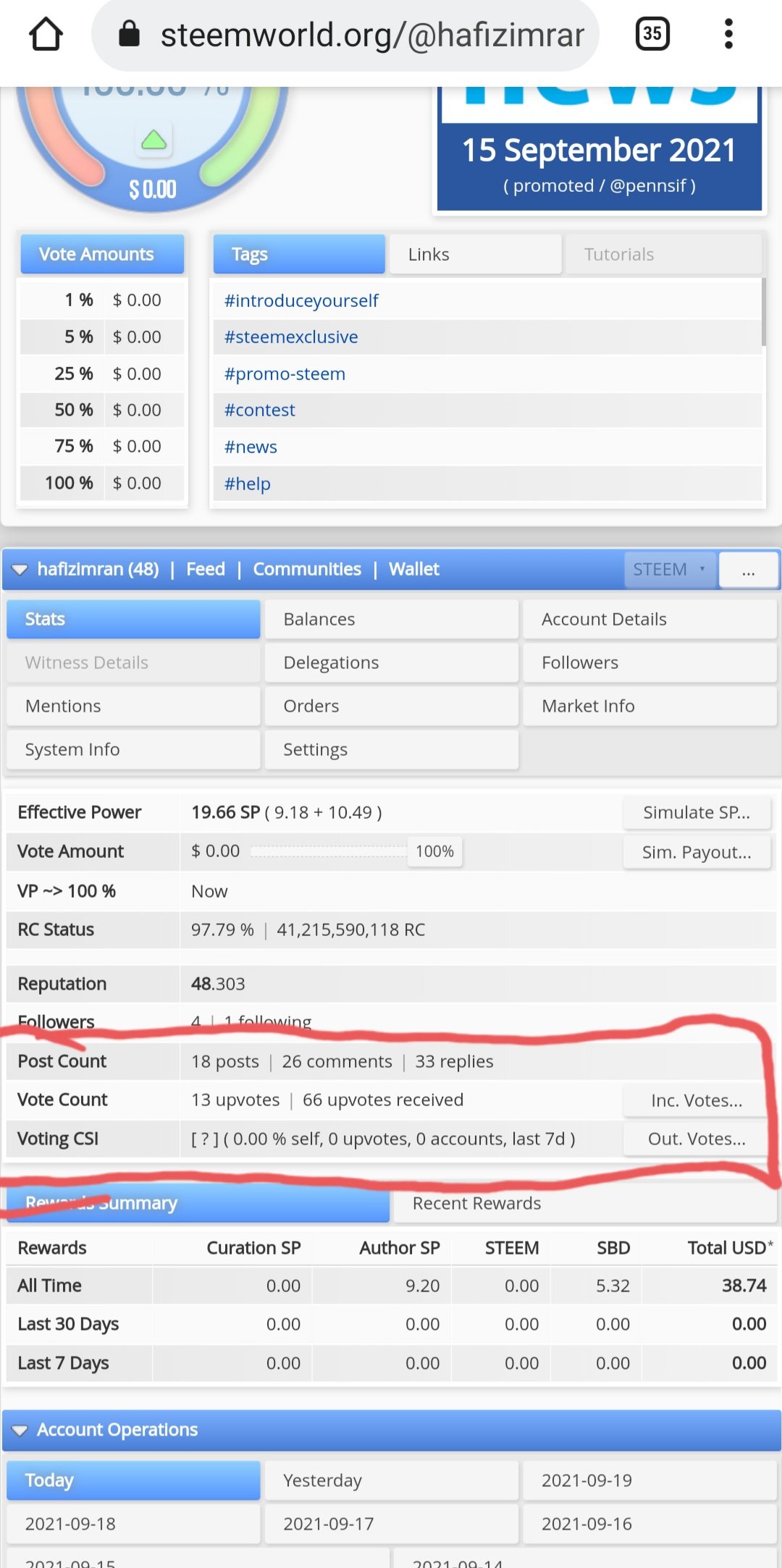 How we can check account operation?
For checking the account operation as already i clicked on dashboard and then i saw a option of account operation.So i clicked on it and it will show my account operation of previous seven days and also show my today account operation.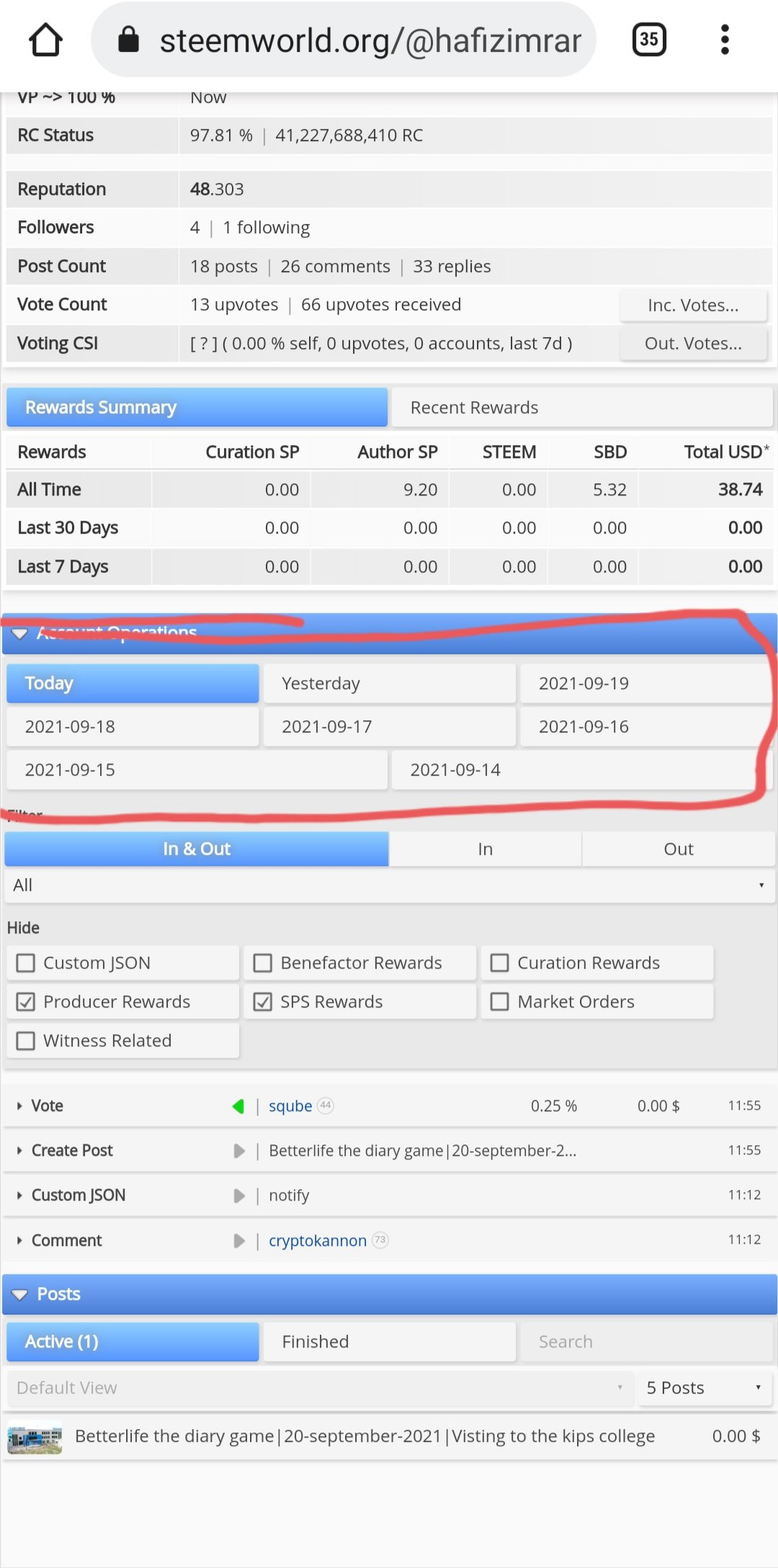 Explain Author,Curation and beneficiary Rewards?
Here i explain the following rewards of steemit account.
Author reward:
In the author reward the user can share any blog post in author and you get reward from this post or comment which you prepared by yourself.This is called author reward.

Curation Reward:
When you upvotes or comments on another author's post then in return you will gain the curation reward.

Beneficiary Rewards:
This reward unable a user to share the post with another user and this process is calles beneficiary reward.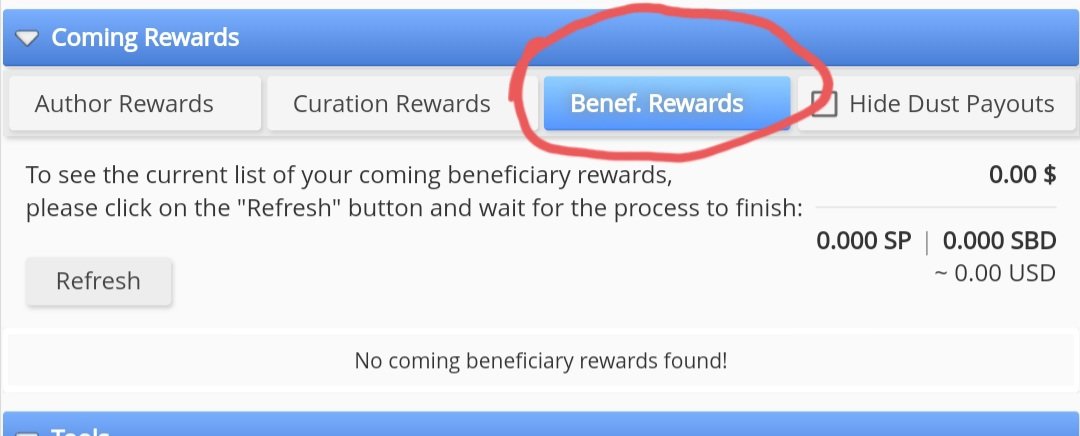 How to check upvotes value?
For checking the upvotes value first of all when we log jn the dashboard then we saw the vote amount firstly witv different percentage. We also saw a wheel shape circle from which we can imagine the vote value at different percentage.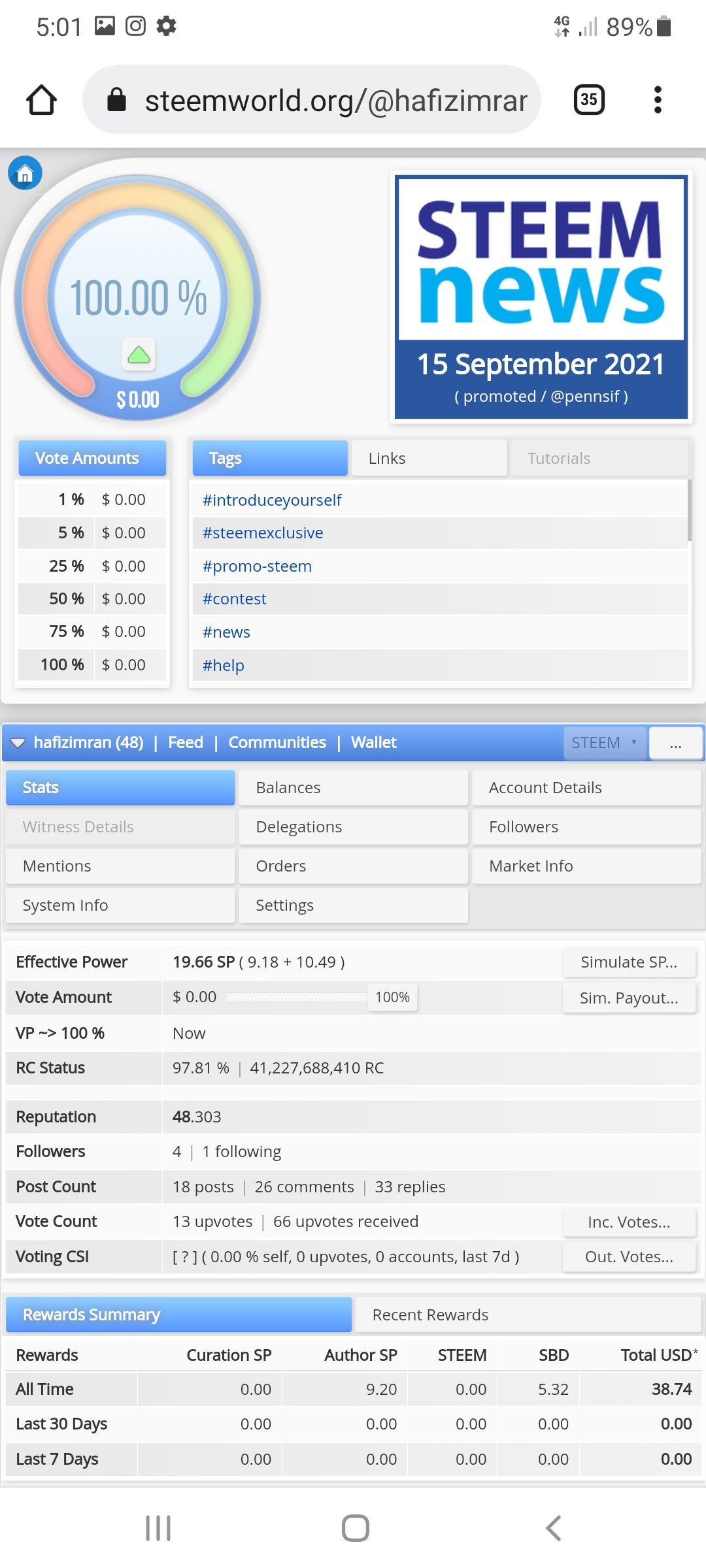 This is the complete process of steem world tool which is an important tool and also helpful for different tasks.
Special Thanks: