Assalam-o-Alaikum!
Hello everyone. Hello and welcome to my post. I hope you will all be happy and happy with the blessings of Allah Almighty. I am here today to represent Achievement 03. As I have completed my first 2 accomplishments, let's start our Success 3 here. Of this work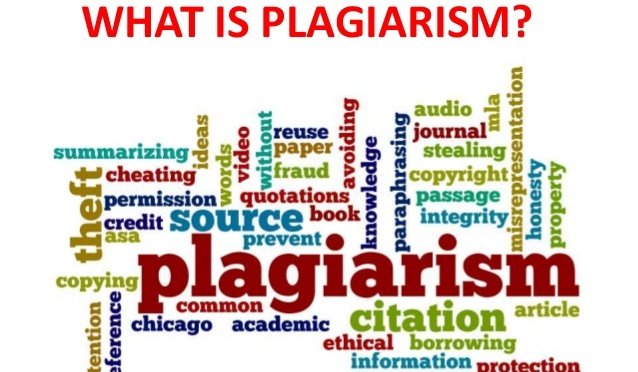 plagiarism
Whenever we hear the word "theft", the first thing that comes to our mind is what is it? So, first we need to know about theft. Theft is actually a process or method that is perceived in a negative sense. The word 'theft' means 'stealing or stealing something'. In the concept of content etiquette, the term plagiarism is used where someone's data or someone's observation is used to enhance the impression of the content without any credit.
In the Steam world, theft is highly discouraged because it is a really bad habit. Suppose we find a quote or a sentence from the internet that someone else has written and we use this text in our blog or post then this thing will be considered plagiarism and the content (post or blog) is called plagiarism. Stolen content is highly discouraged in the Content Estimate platform, and the plaendingplagiarism team is very active in detecting such content and discouraging users who vote for it or spread plagiarized content. So, that's what we call theft.
There is no such thing as secret copying in the present age which is a shame and there is no power to think of new things because the types of secret copy do not unconsciously break the copyright law which is the copyright law. Is done by Has been formed and the courts can be made capable of this. People who travel from countries to the United States and other Western countries where they are not offended by secret copying often find change difficult.
Do not dwell in the past, do not dream of the future, concentrate the mind on the present moment.( Buddha)
Read more at
Disadvantages of plagiarism
As I mentioned earlier, plagiarism is a very bad habit and is also considered a very bad thing on the steam platform so there are some disadvantages to spreading stolen material on steam.
Stolen content is not supported in any community.

Stolen content is discouraged in such a way that if the theft is detected, the post will be voted on and it will be considered immoral.

Stealing is also a bad thing when it comes to personal honor. Community members and the STEM team turn a blind eye to the burglar.

Literary plagiarism is discouraged in such a way that if plagiarism is discovered, the post will be removed and considered immoral.

When it comes to literary respect, stealing is also a bad thing. Community members and the assessment team turn a blind eye to the theft
prevent from plagiarism
Thus, the above discussion tells us that theft is dangerous for us during the entire journey on the Stamet platform. Therefore, it is better to avoid theft by considering the following precautions.Keep an eye on past movements.
One of your starting points is a sentence or a name (and include your thoughts).
Rely on an exceptional, well-known author in the direction list, in the text and in the statement.
Use aplagiarismchecker before taking orders.
Take care of it and put it in your words and thicken it with a thin liquid.
Take words or ideas from the beginning and incorporate them directly into your writing.
The first and foremost way to prevent theft is to take nothing from Google or the Internet. Use your vocabulary and ideas about content to create standard content. This is the best way to avoid theft.

Second, if something impresses you on the Internet and you want to use it in your content, you need to provide a complete reference to the copied text, image or something else. The word 'reference' here means to provide a suitable source for the copied item by pasting a link to the item to avoid theft.
Another thing that is considered useful in this regard is that if we want to take a picture from the internet, use copyright free pictures. The following are some of the websites recommended by the STEM team to get free copyrighted images.
Allow website to free pic:
~[ https://shutterstock.com]
~[ https://pexels.com]
~[ https://unsplash.com]
Now, this is the sentence in the post asked me to put
" I have read and understood the Steemit Etiquette on Steemit Community and will do my best to embrace them"