Magical benefits when you drink a cup of parsley and lemon
juice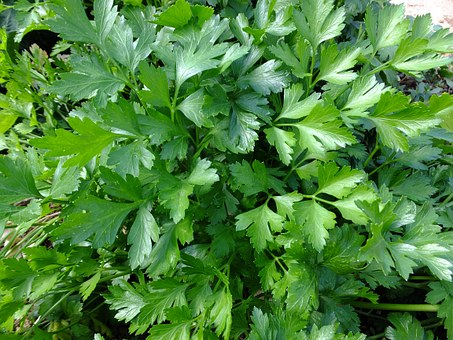 Nutritionist Ahmed Farghali said that a cup of
juice from parsley and lemon has many benefits, as parsley is one of the plants
available in the market at cheap prices and accessible to all, and yet it is in
the home a semi-integrated pharmacy, until it was rightly called (the king of
vegetables) and contains abundant quantities of calcium Even greater than the
presence of calcium in milk.

 He explained that lemons are useful
foods that contain a large amount and variety of vitamins and minerals,
pointing out that the benefits of a cup of parsley and lemon are:

 Parsley and lemon juice helps the
digestive system work and improves digestion, and it is one of the best
treatments for acid gases that lead to heartburn.

 - One cup of this juice is the best purifier
for the kidneys from toxins, and saves the bladder from all infections, because
its components contain antibacterial, oxidative and inflammatory properties.

 - This juice is one of the best healthy
and auxiliary recipes for weight loss by drinking it with breakfast and lunch,
because it is rich in nutritional supplements that are very beneficial to the
body, works to burn fat, and has diuretic properties.

 For people with high blood pressure,
parsley and lemon juice is one of the best foods that reduce high blood
pressure, and not only that, it is the best control for average blood pressure,
for both those suffering from low or high blood pressure.

 Parsley and lemon juice is also one of
the blood cleansing juices of various types of toxins, and prevents the
formation of toxins in the blood again, because it contains chlorophyll,
vitamins A and C, potassium, calcium, phosphorus and iron.

- This juice is also among the best foods that
strengthen the immune system, and the body's resistance to bacterial infections
that humans are exposed to.

 An effective treatment for bad breath,
because it is rich in chlorophyll, and it is recommended to drink it in the
morning on an empty stomach so that it ensures a good breath throughout the
day.