Hello Steemit World,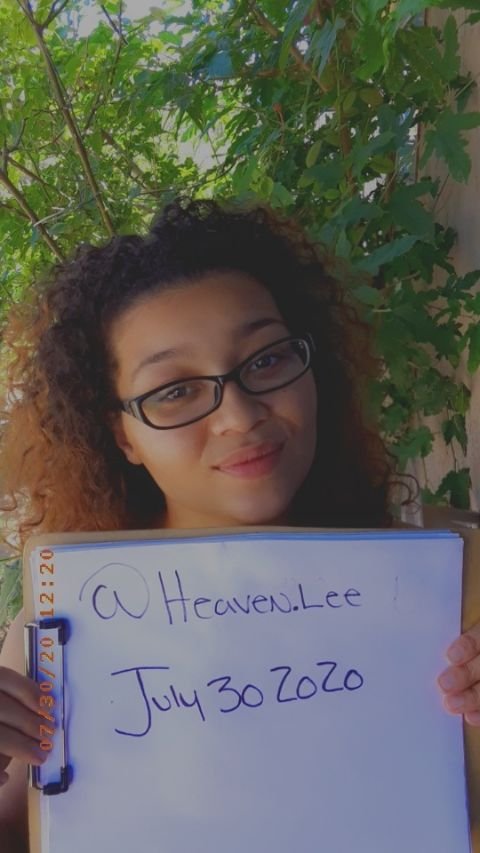 My name is Heaven Lee, I'm a 26-year-old, aspiring author, living in Texas. Hoping to get at least one first and second draft of a story finished by the end of this year. With that, I figured that it might be a good idea to get used to people reading and commenting on my writing. So, why not start with Steemit, right?!
Since I'm not married and the only kids I have are 2 dogs and a cat this is the part where we talk about my hobbies, right? Well, I love anything to do with horror, in movies, books, and those creepy little toys that are adorable. Reading, high and dark fantasy as well as paranormal, which is what I love to write in those genres as well. I'm also intrigued by true crime, what could make a person do the unthinkable, is incredibly interesting to me. Then, in general, I love being surrounded by nature. I can't think of anything else right now, but I'm sure that if there's anything else we'll figure it out later.
Throughout my time here I have multiple journeys that I want to take you on with me, other than my writing and publishing journey. A religious journey, currently I just go with the broad term Pagan, but there are so many types of Pagan, and I am unsure where I stand at this time. Then there's my adventure out of the United States to Costa Rica! Which is within the plans to happen within the next year and a half; I will go into further detail in future as to why. I'm hoping to document my weight loss through Steemit too. I want to be at or near my goal weight or body (whichever comes first) by the time I get out of this country. All in all, I just want to use this platform to document my life, maybe improve my writing, and overcome my fears of people reading my writing.
Thanks for your time!
With my love~
HeavenLee.