Hi fellow 'Steemians' a nice name for my colleagues in this privileged community STEEMIT.I go by the name Mariama Salifu such a wonderful name given to me by my parents. I'm 19 years of age currently residing in Accra the capital town of Ghana.
I am currently schooling at the university of Ghana Legon, the best university in Ghana and dont ask me why😂. Im reading bsc. Business Administration and in my first year. I'm an easy going and a calm person, this has earned great friends i can't even count.
I enjoy reading, listening to great musics and researching a lot ( I want to know everything 😂) most of my friends possess these traits because we bond during these activities.
I discovered crypto during one of my researches . I'm still learning it to grasp the concept well. I'm hoping to gain much knowledge and contribute my quota to the development of this great community. Expect intriguing stories about musics, movies, lifestyle, photography and more researches I'm yet to explore.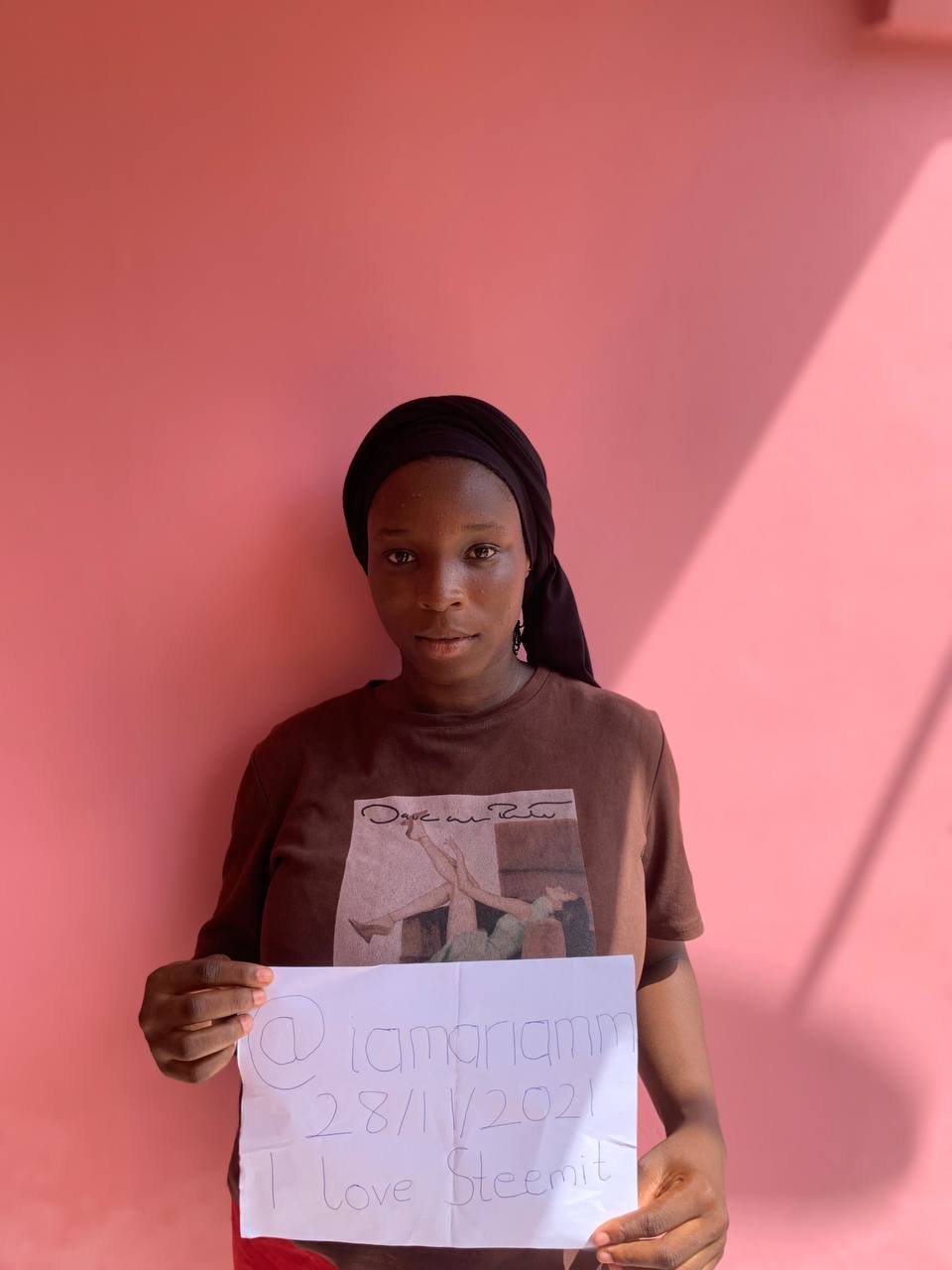 Im grateful to @takirudin15 for introducing me to this privileged community and helping me with all the things i need to know on Steemit. This is the beginning of something great for us all. Thank you everyone and expect the best from me.