INTRODUCTION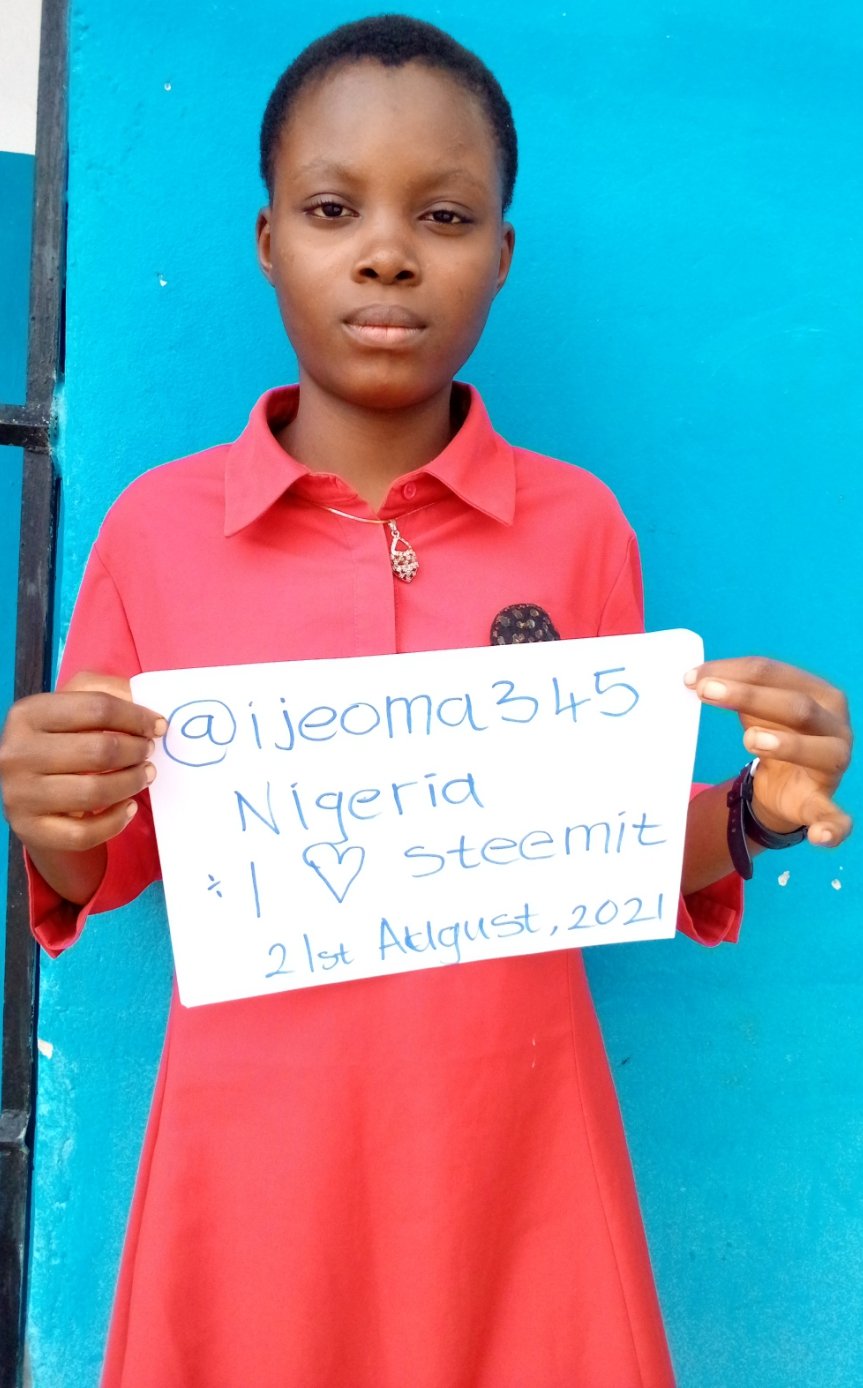 Hello beautiful people of steemians,am happy to be here especially Steemkids
My name is Ijeoma Goodness Tobechukwu,I am 14 years old,I am from Umuohodi in umapu ohaji Egbema local government area in Imo state Nigeria,I am the first child of my parents Mr and Mrs price JT Nwaosu, currently we are living in Uyo Akwa Ibom state.
EDUCATION
I started schooling at umapu community school at 2years, I left umapu to okwudor njaba local government area.
I started schooling at Teandrey motosory private school,I finish nursery class at the age of "4", I renoverte to Akwaibom state , I started there at Olive primary and nursery School.
I was in primary 3 when I was returned to primary 2ar mberabe primary school. I stayed in the school from primary 2 till primary 6.
Now I am in my new school,and I am in jss1 in the school at the age of 12, things was so hard for be my family in between April and May 2019. Now I am happy to be in jss2 at the age of 13 that will be next year at jenor secondary School.
PASSION
My passion in furture is An hair dresser,I want big woman to come to my shop and make their hair, I also want them to bring their children to my shop , my shop will be very big do that my customer will be comfortable.
HOBBY
Here are some of my hobby;
I love telling story,
Like reading books,
Like playing with my siblings, and
I also asist my mum in the f
DISLIKE
Here are some of my dislike;
I don't like leaving with people except the are my family members
I don't like disobeying my parents
I don't like people cheating on me,because my mum don't cheat on people
MY LIKES
Here are some of my likes;
I like cooking
I visiting my cousin in their house
I love telling story.
KNOWLEDGE ABOUT CRYPTO
I don't have any knowledge about crypto,
But I will learn from here.
HOW I COME TO KNOW STEEMIT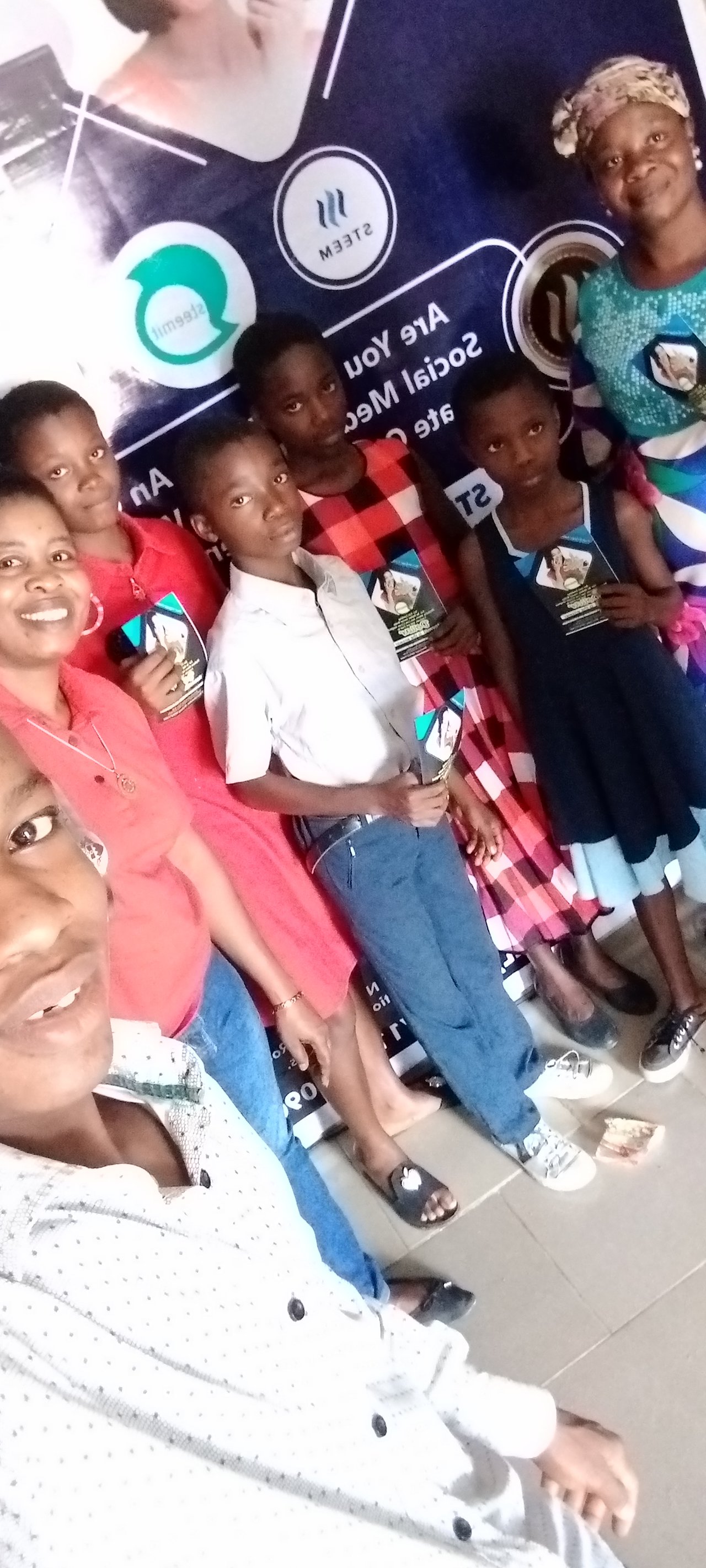 I came to know about steemit by my aunty by name; @ Ijelady who called my mother over to her office to tell her more about steemit.
CONCLUSION
Thanks so much steemit for accepting me to this online social media platform, am so grateful, this will help me and my family so much thanks so much, love you all .
Thank you @ngoenyi @ijelady @steemkids @cryptokannon