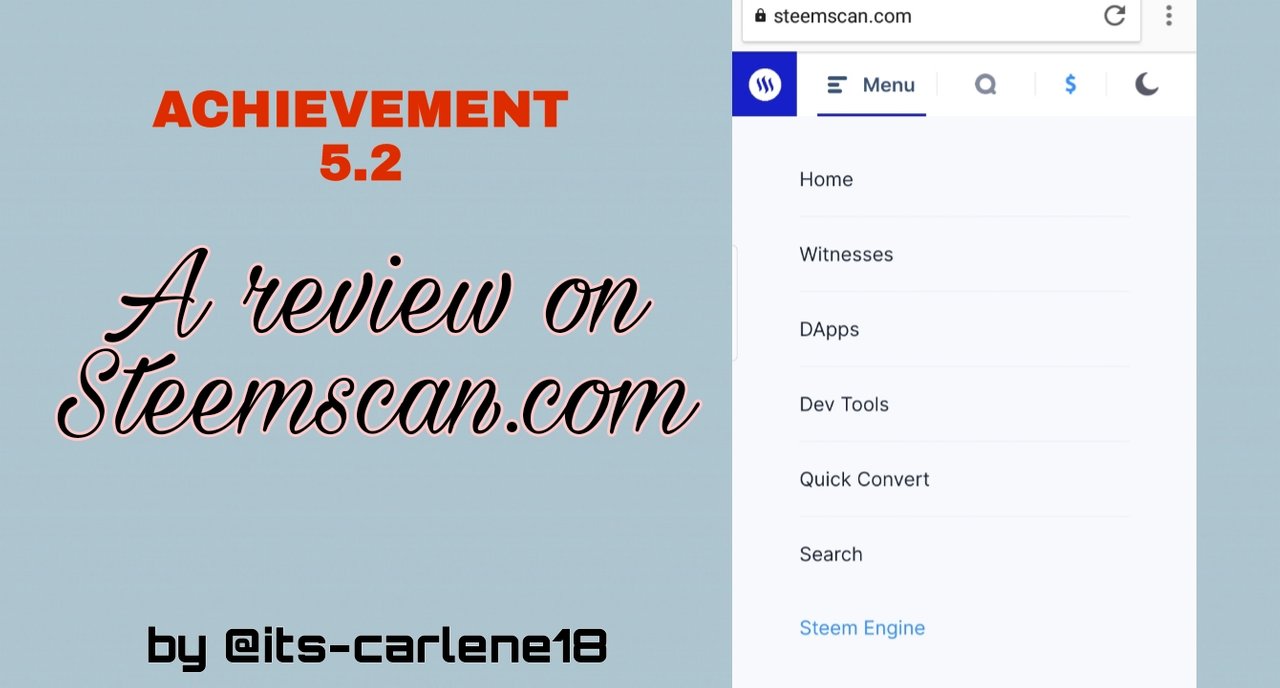 Great day everyone in Steemit community! I will be going to share my understandings about Steemscan.com. After reading the post of @yohan2on I have then understand on what is Steemscan.com all about and I discover on how to swap our incentives for BTC, Tron, and USDT, among other cryptocurrencies.
STEEMSCAN
Steemscan is a steem exchange tool that is based on the steem blockchain. This is used to transfer our Steem and SBD rewards into other cryptocurrencies such as Bitcoin, USDT, and TRON. This is a user-friendly tool that allows us to quickly grasp the procedure, even if we are first-time users. Additionally, those who wish to use this tool do not need to provide any KYC information. It's simple and straightforward to use, especially for newcomers who wish to pay out their steemit rewards.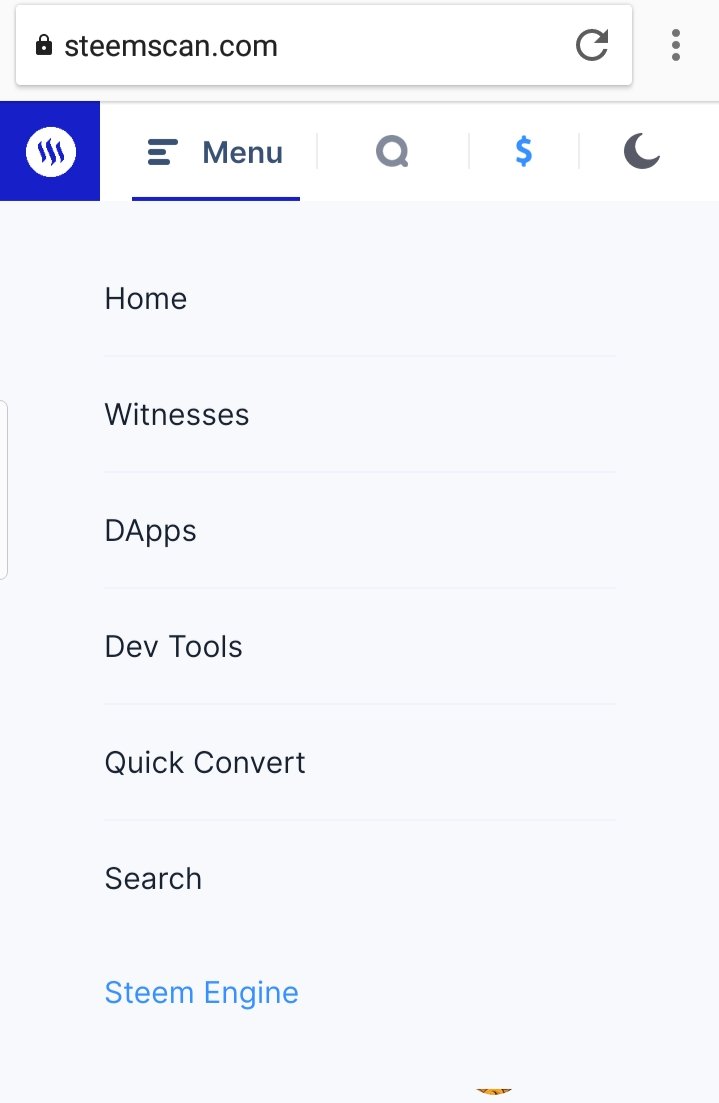 If we are going to open Steemscan.com we can first see a menu button. Next thing to do is to tap the Menu bar on the left upper portion, wait until the features of steemscan will appear on your screen. You can select either you will do the transaction in Witnesses, DApps, Dev. Tools, Quick Convert, Search, and Steem Engine.
The following are the guide questions that is given by @cryptokannon for our task.
Explain the Current Steem Price and the volume on the date of the submission of this review?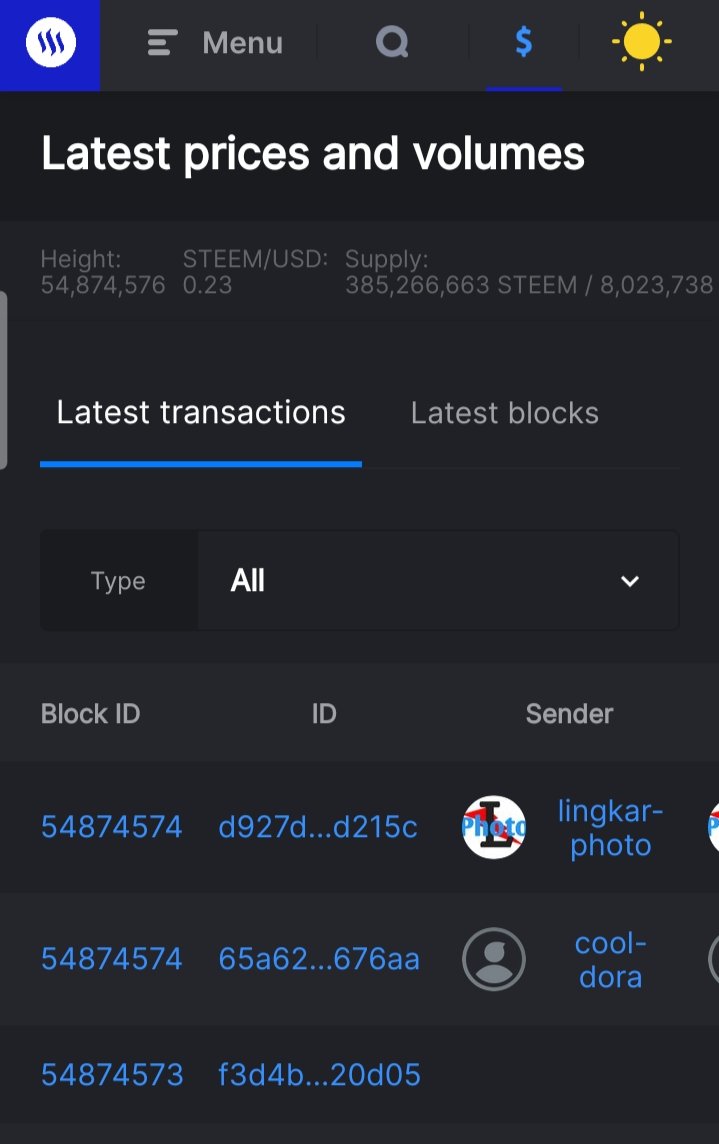 The Current Steem Price and Volume of Steemit in USD are $0.23 as of June 23, 2021. The screenshot shows the latest supply of SBD and Steem in the market.
What all information is shown under the latest transactions and latest blocks section?
In steemscan, there are various different sorts of transactions. Namely,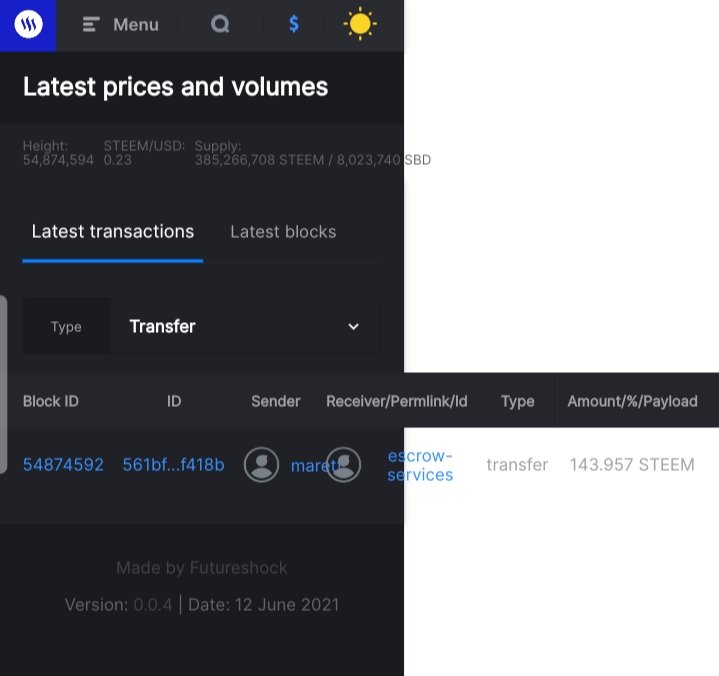 TRANSFER
When we select the transfer type of transaction, we can view the most recent sender, receiver, and amount of steem transmitted by a user.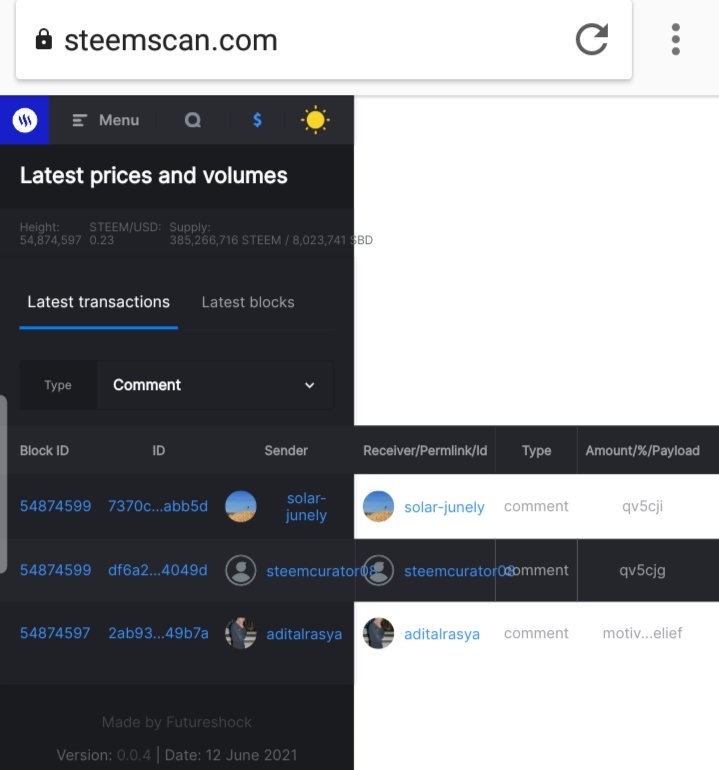 COMMENTS
They show the most recent steemit comments in these transactions.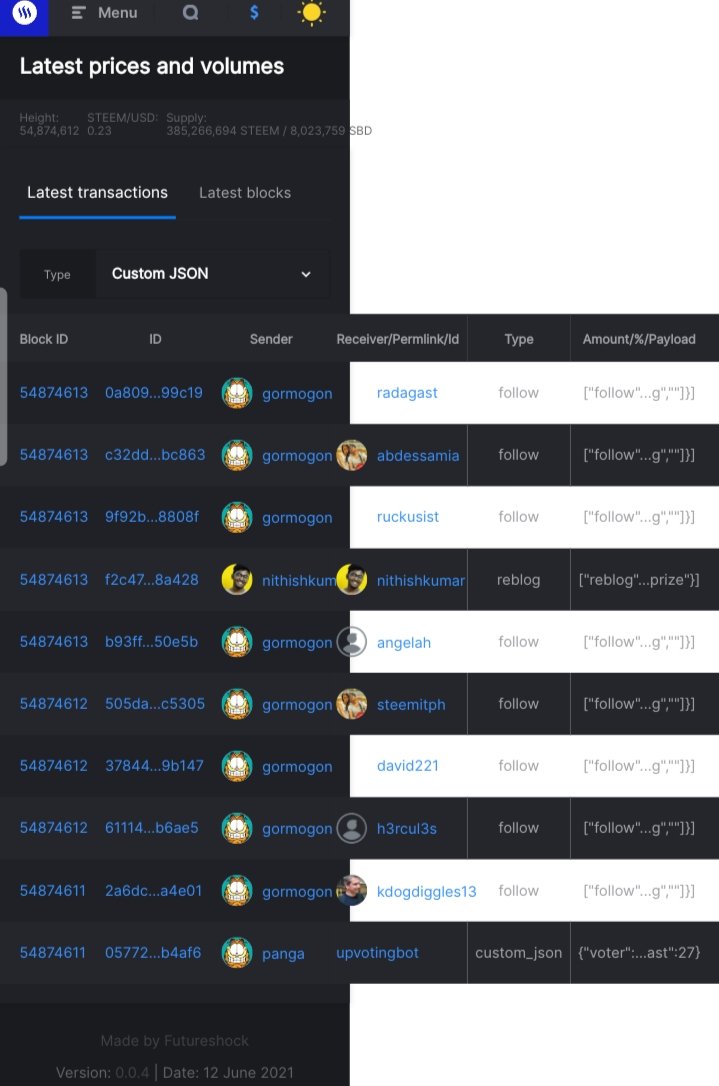 CUSTOM JSON
In each steemit user's screen, the transaction appears as the most recent read notification and Custom Json.
![IMG_20210623_171404.jpg](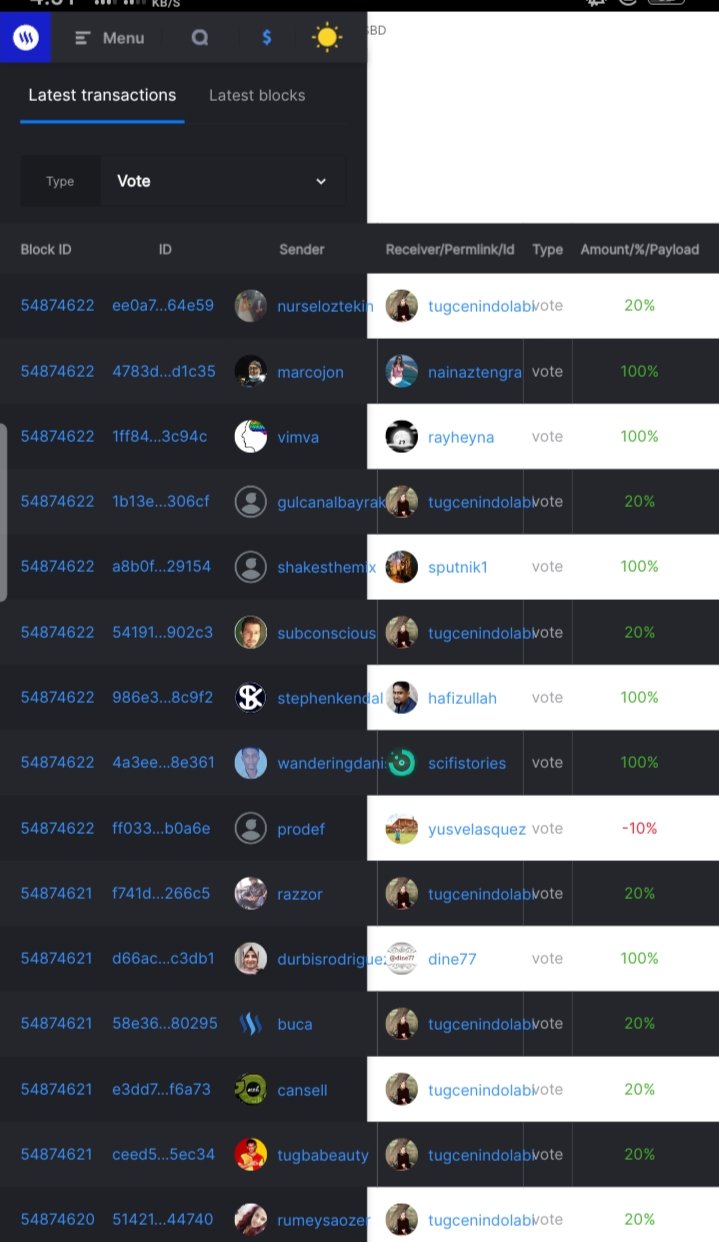 VOTE
The content will be voted on by a number of steemit users. This is the most common transaction on Steemit.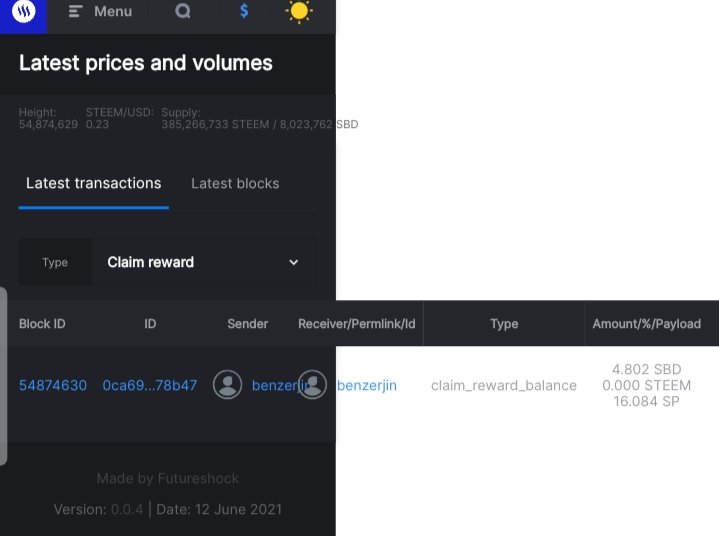 CLAIM REWARDS
At this moment we have only one latest steemit used who claim their reward in steemit.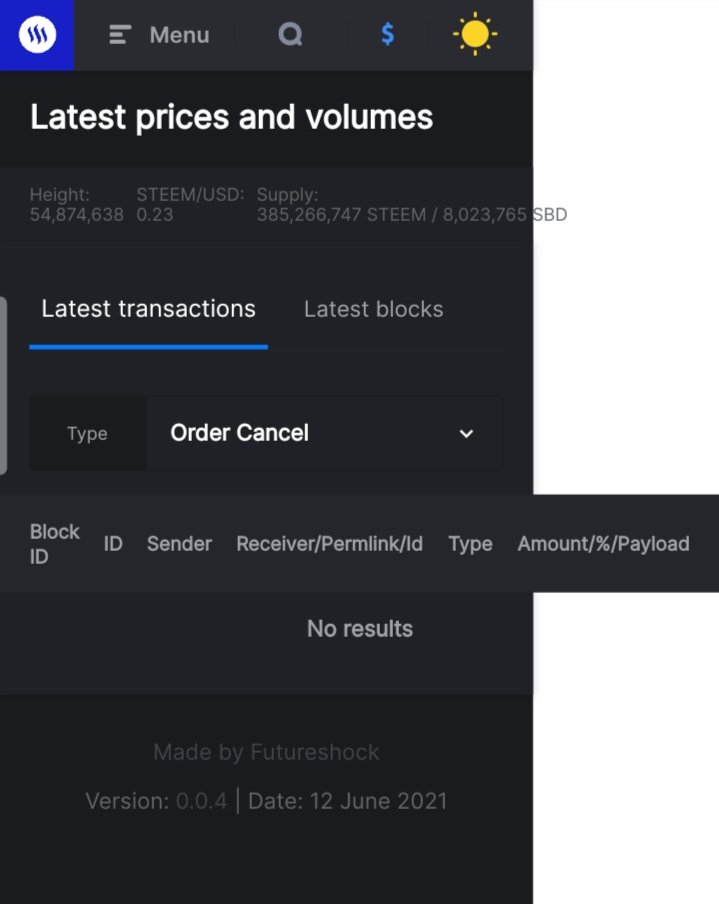 ORDER CANCEL
Today, no one cancel their order in the market.
We have no transaction in steemit in Deleted Comments, Account Update, Account Update2, Account Claim, account Create, Curation Reward, Delegate, Witness Vote, Power Down, Power Up, and Order Create.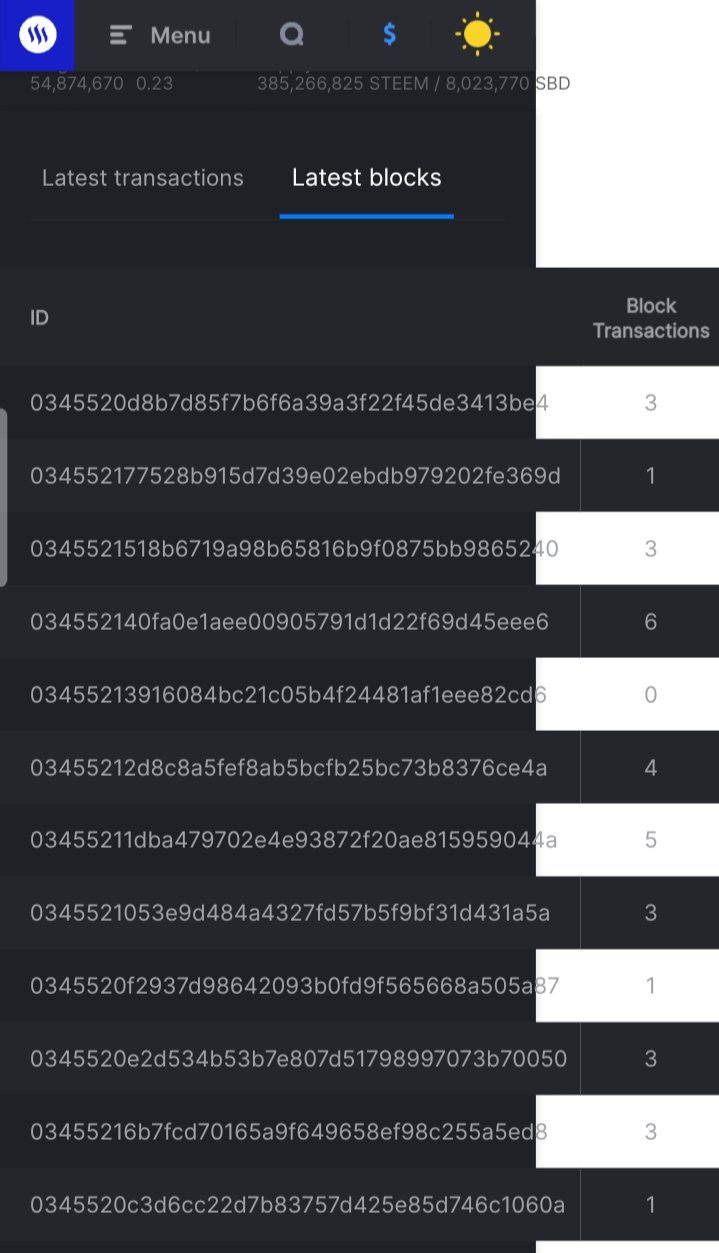 In steemit, there are a lot of recent block transactions. As you can see, steemit has a large amount of block transaction transactions.
What all information is shown under the Witnesses section and steps to vote a Witness?
The information displayed in the Witness Section is a ranking list of witnesses.
Each Witness has a status, which ranges from check to X.
How to vote a witness in steemit?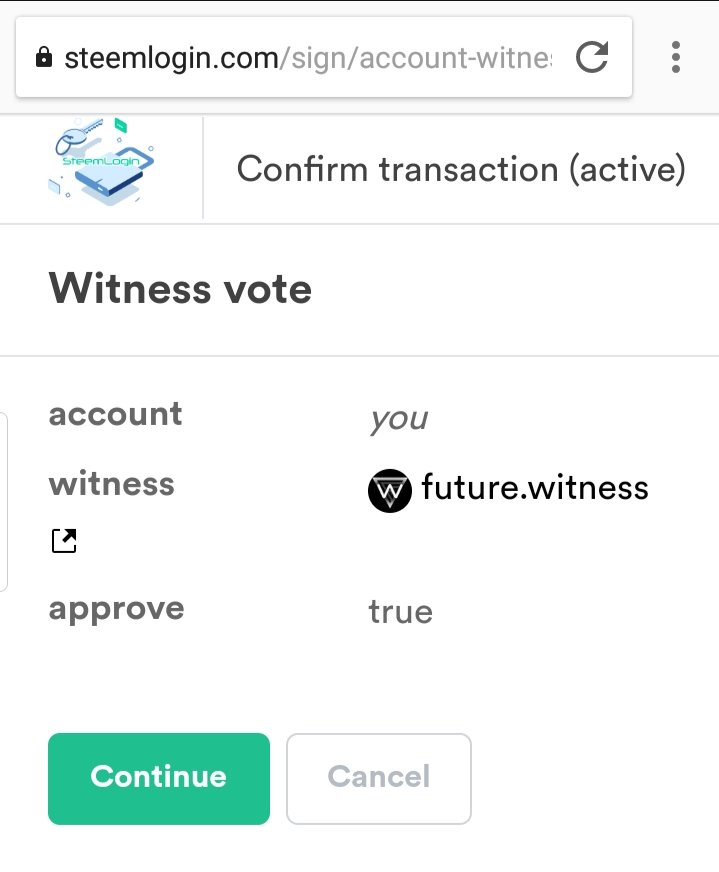 Step 1:
Go to steemlogin.com then choose you to witness to vote and click the continue button.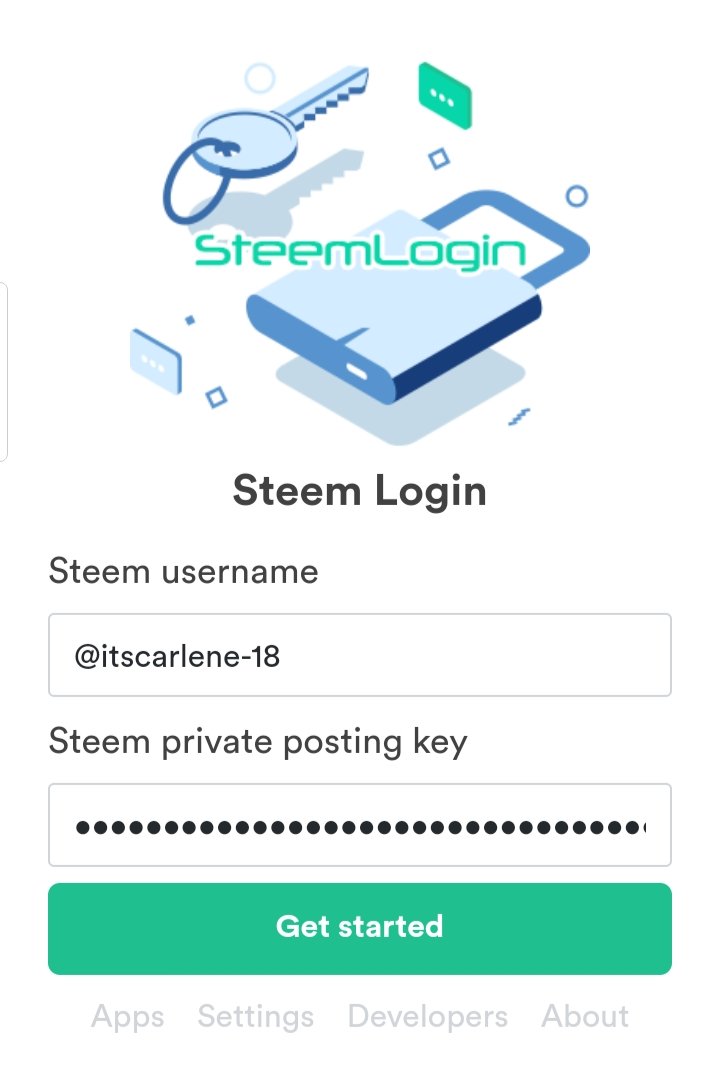 Step 2:
Enter your steemit User name and steem private posting keys then click get started.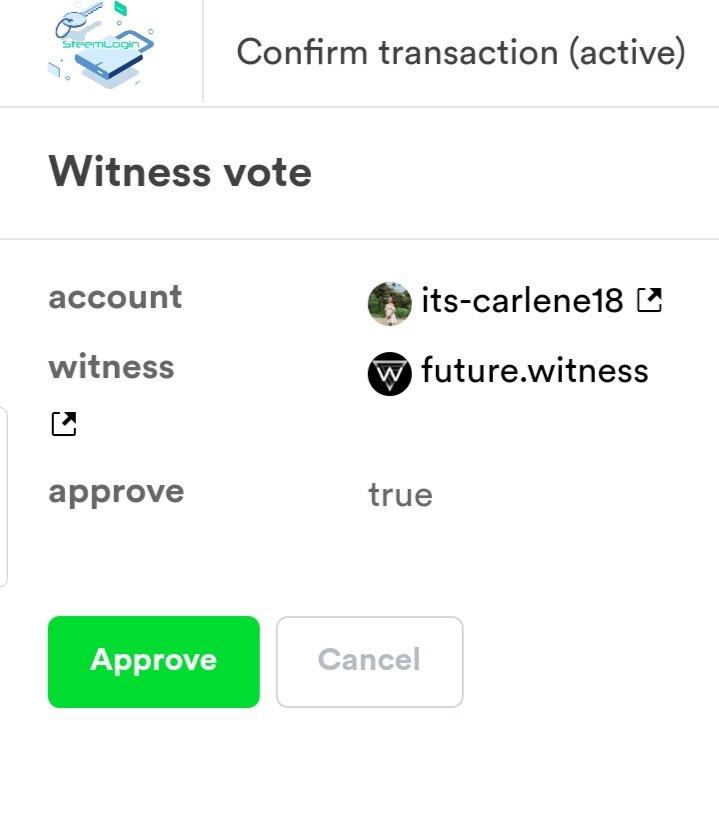 Step 3:
Confirm the transactions in the witness vote then we need the private active key to continue the transaction then click the continue button.
Step 4:
Click the Approve button to complete the transactions.
What is DApps and mention 3 DApps which you have already used or may use in the future as per your interest?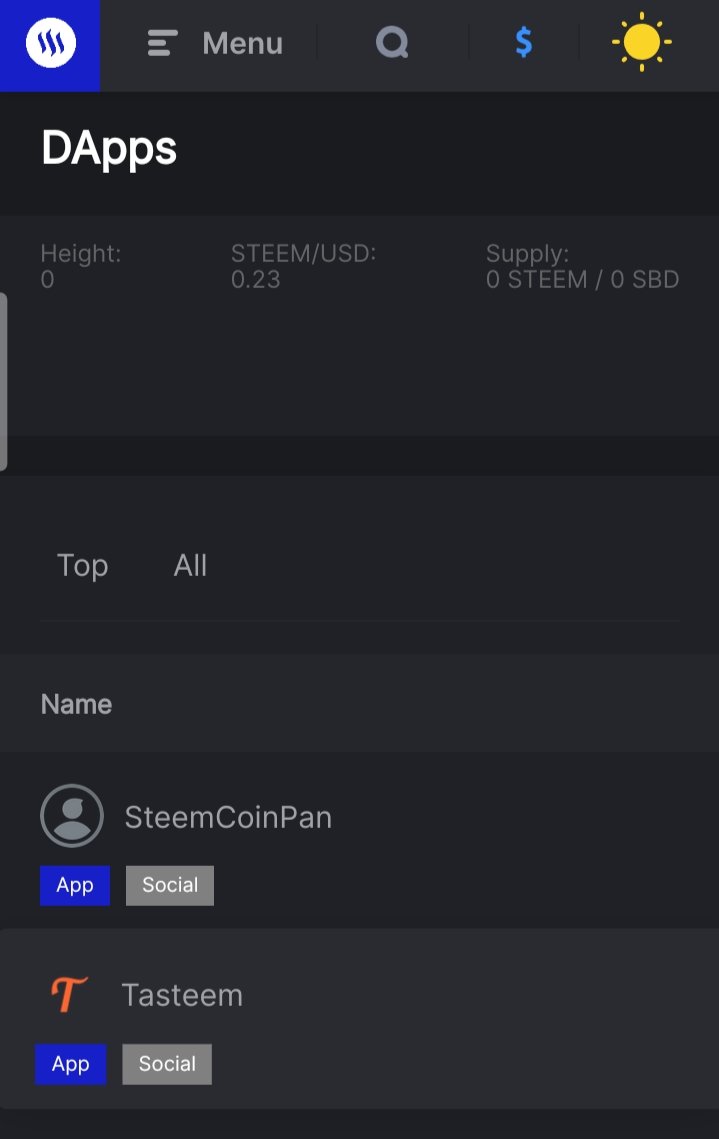 DApps is a platform that hosts a number of steem DApps sites and allows us to rapidly find them. The following features are included: Steemit, Dtube, and Steemhunt. Now I use Steemit to produce high-quality material that I share with the community. I tried to use Dtube, but it's difficult to upload videos if you don't have enough Dtube money. Then, as part of my future interest in the blogging sector, I'd like to test Steemhunt.
How to use "Quick Convert" and what is the fee charged for different Steem amounts for withdrawal?
To change a steemit prize into another cryptocurrency, first click the menu bar in the upper left corner.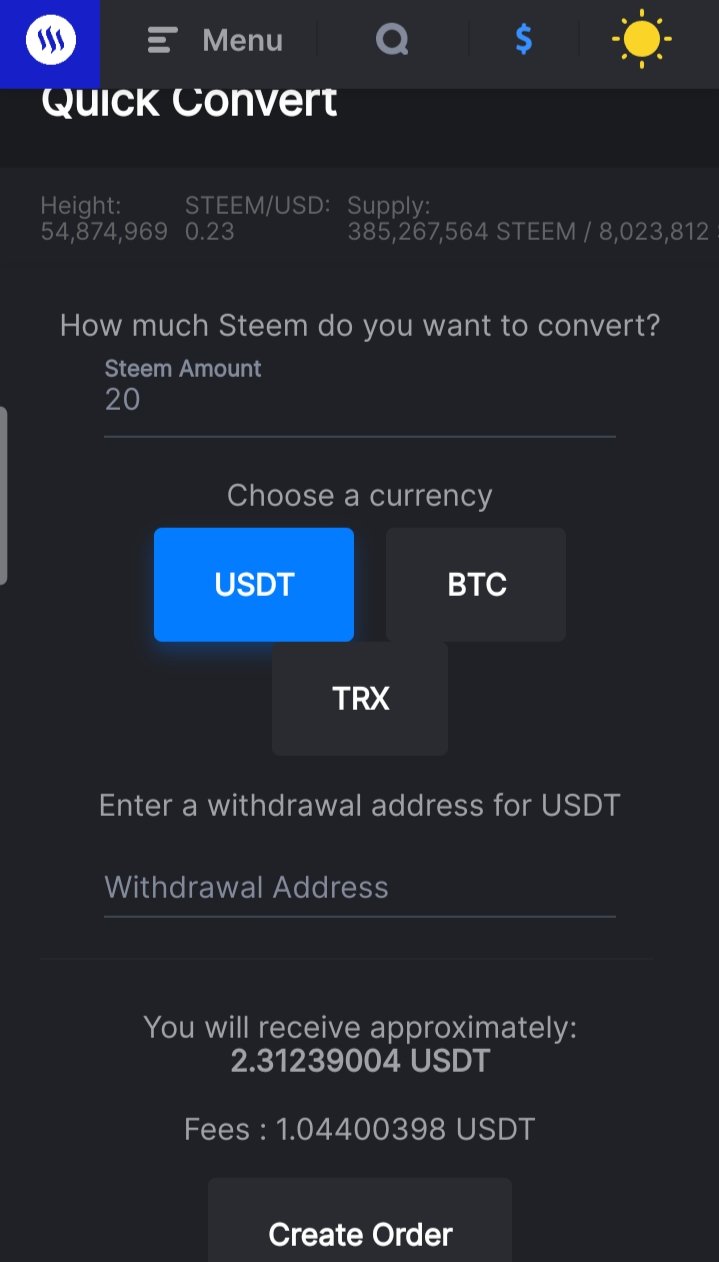 Step 1:
Select Quick Convert as you can see you can choose only one out of the three currencies
listed. The USD, BTC, and Tron.
Step 2:
Enter how much steem you want to convert. Then select the currencies and enter your wallet address then click create order.
Step 3: Proceed to payments. As you can see there is an amount of steem you want to convert.
Step 4:
Enter your steemit user name and private active keys.
Step 5:
Confirm the transfer transaction. Then click Approve. As you can see we have completely made the transfer of 1steem to Trx.
What information is provided by the "Search" feature?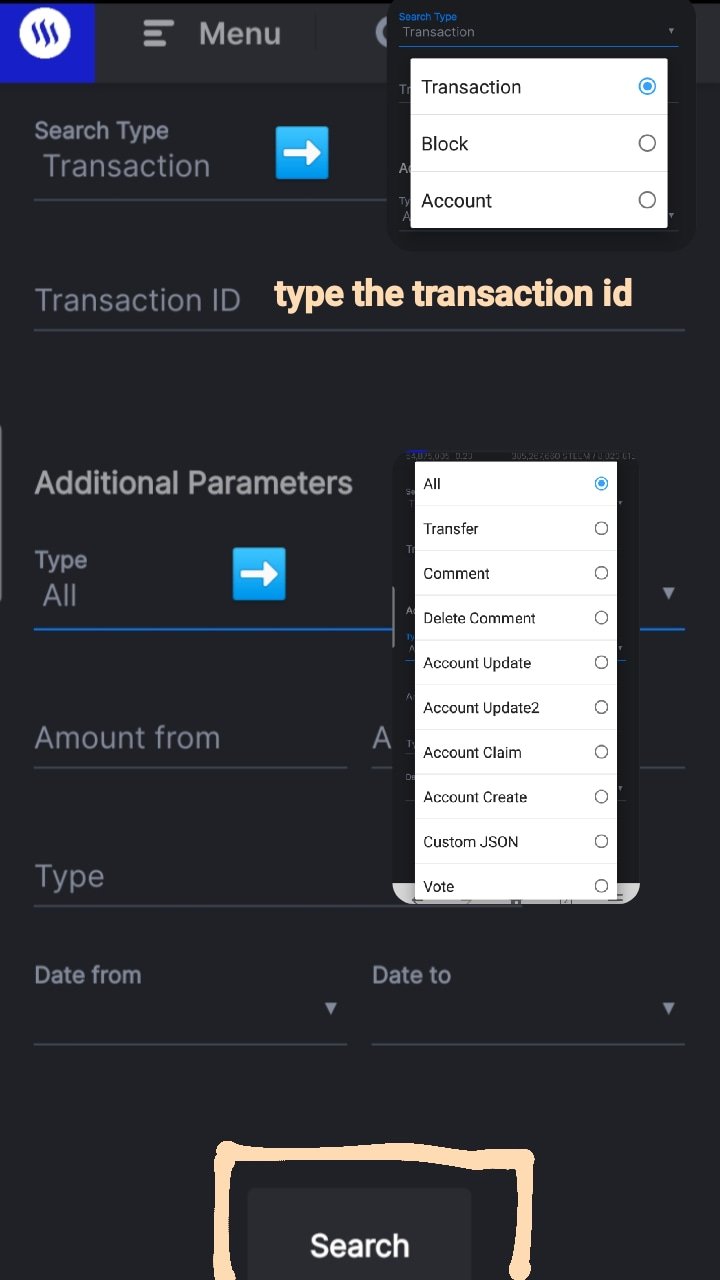 This is the data that Search Engine provides. We can see that we have selected transaction, block, and account when we click the Search type. There is an additional transaction type parameter listed. The amount from and amount to must be entered. We also require the date prior to our search.
And that wold be the end of my Achievement 5 task 2. I am being grateful for you read my post and I hope that you learned something. Thank you to @cryptokannon and ate @liamnov for helping me in my journey in this platform. Thank you so much!
The following are the achievement task that I have completed:
Achievement 1: https://steemit.com/hive-172186/@its-carlene18/achievement-1-my-introductory-post-to-steemit-by-its-carlene18
Achievement 2: https://steemit.com/hive-172186/@its-carlene18/achievement-2-basic-security-on-steem-by-its-carlene18
Achievement 3: https://steemit.com/hive-172186/@its-carlene18/achievement-3-content-etiquette-by-its-carlene18
Achievement 4:
https://steemit.com/hive-172186/@its-carlene18/achievement-4-applying-markdowns-by-its-carlene18
Achievement 5.1:
https://steemit.com/hive-172186/@its-carlene18/achievement-5-task-1-by-its-carlene18-review-steemworld-org