Hello everyone welcome to another achievement post which is reviewing steemdb.io, last time i reviewed steemyy.com which was my achievement 5 task 3 while today is my achievement 5 task 4 so without waisting your time lets begin.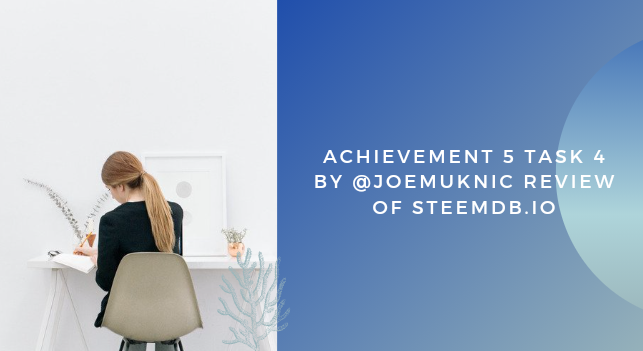 What is Steemdb.io
Steemdb.io is a source database and explorer which works with steem blockchain.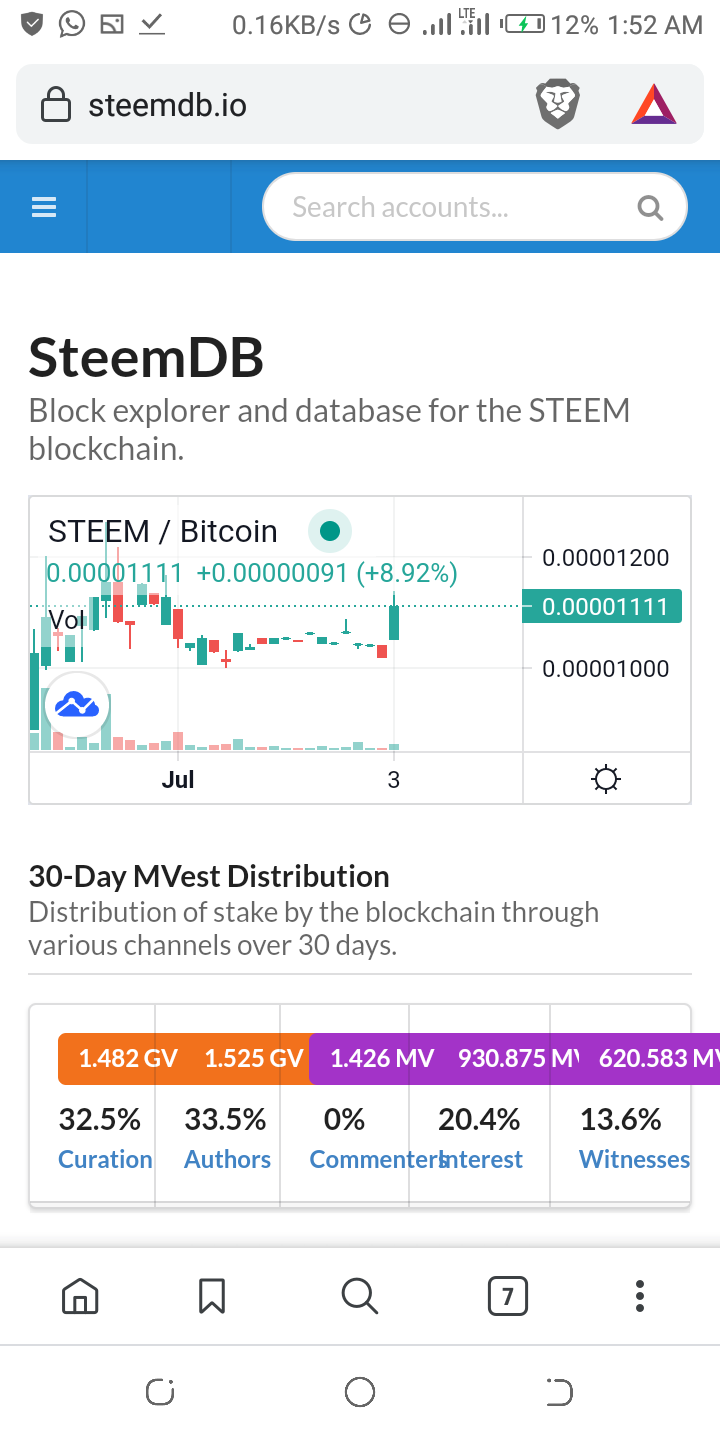 This is how you will expect to see your steembd.io front page
HOW TO SEE YOUR RECENT HISTORY.
Go to the website steembd.io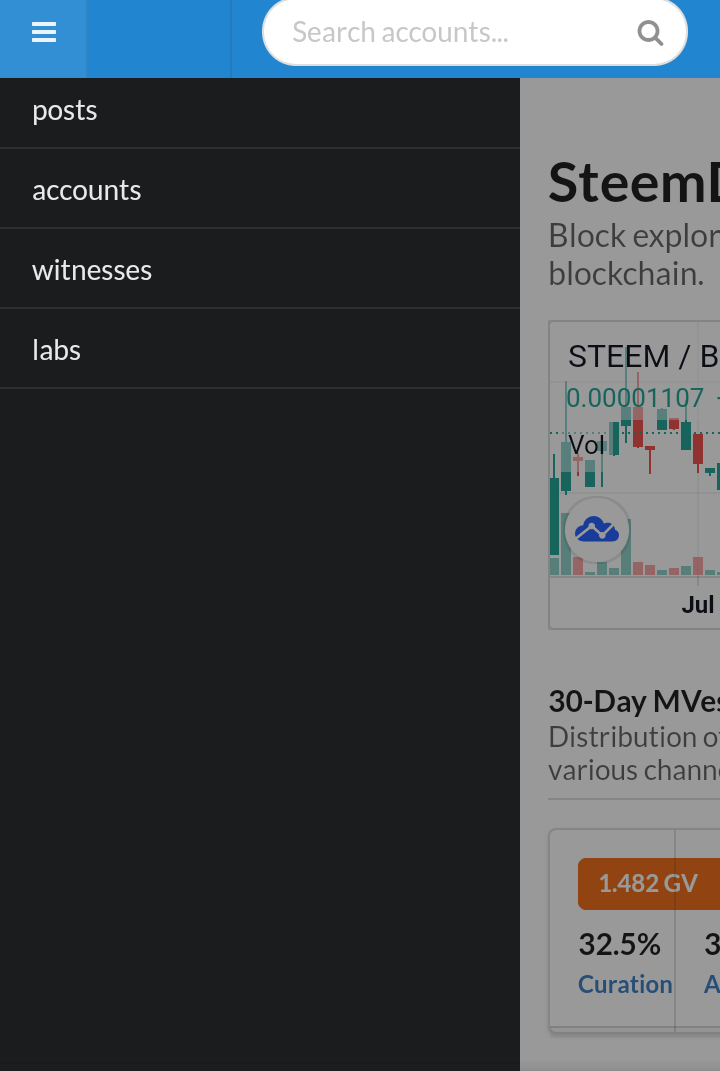 after that type in your username and then click search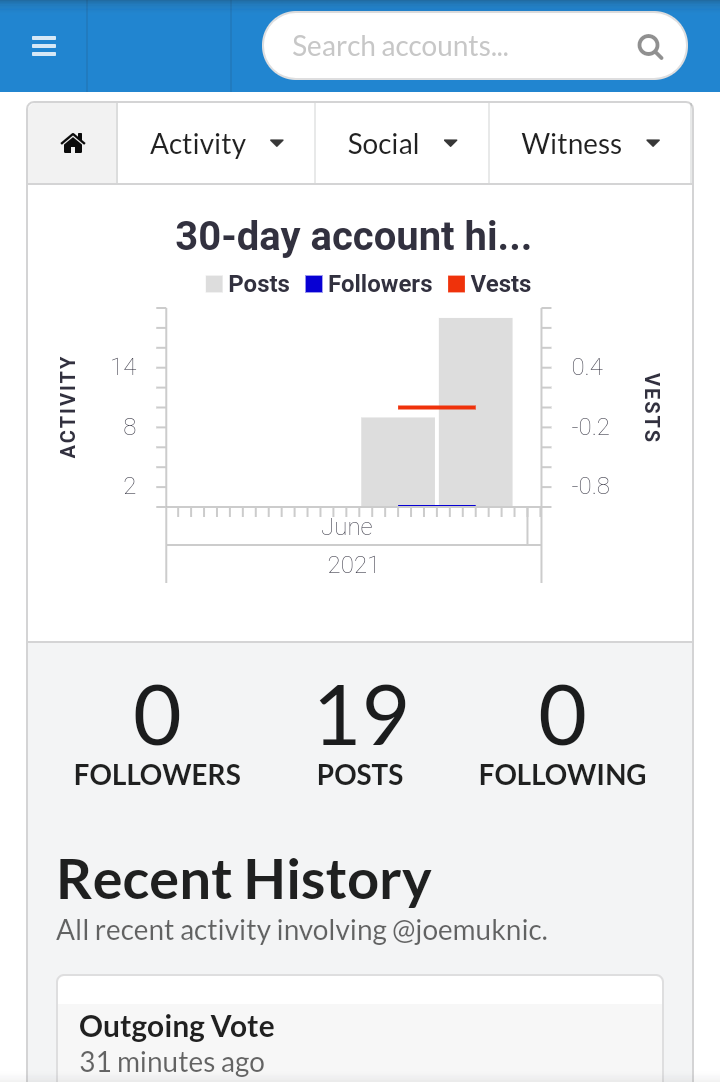 HOW TO CHECK THE DIFFERENT ACTIVITIES POSTS,VOTES, REBLOGS,REPLIES,REWARDS TRANSFERS ,ETC.
To do this when you are in the website and you have searched your name on the search bar then you locate the activity section then click it after that you can check activities like post, votes, replies, reblog, reward and transactions, it depends on the information you are after.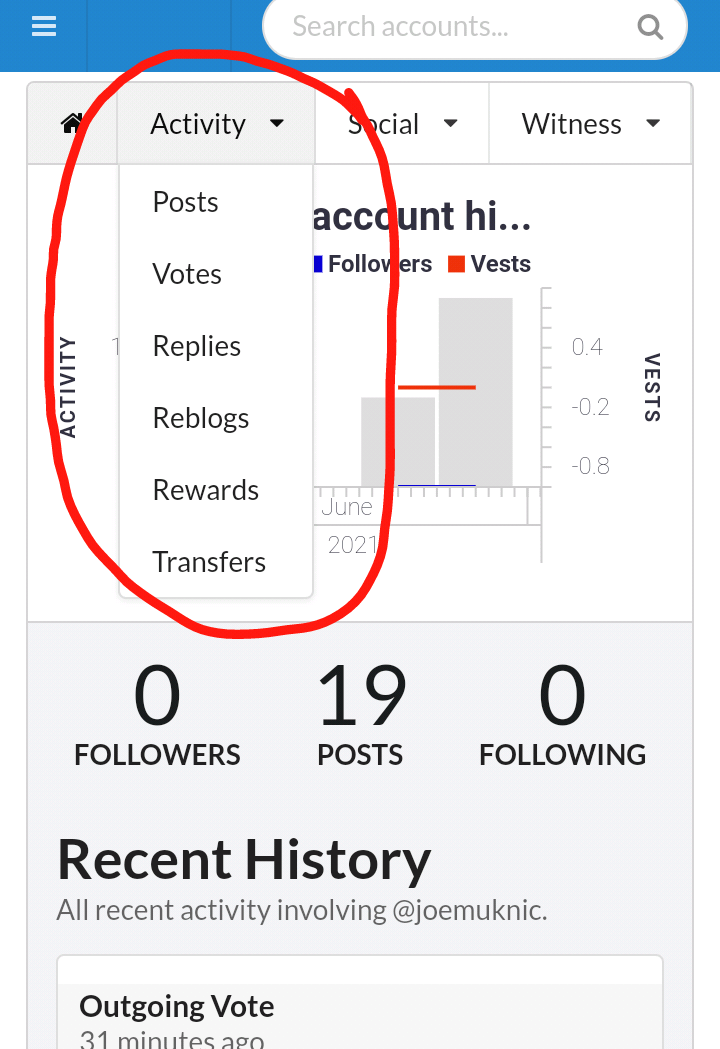 HOW TO KNOW WHO HAS REBLOGGED MY POST (SOCIAL: FOLLOWERS , FOLLOWINGS REBLOGGED)
In that same page in steembd.io click the social section and you will see the list of followers, followings and reblogged so it is up to you to click on what you are looking for.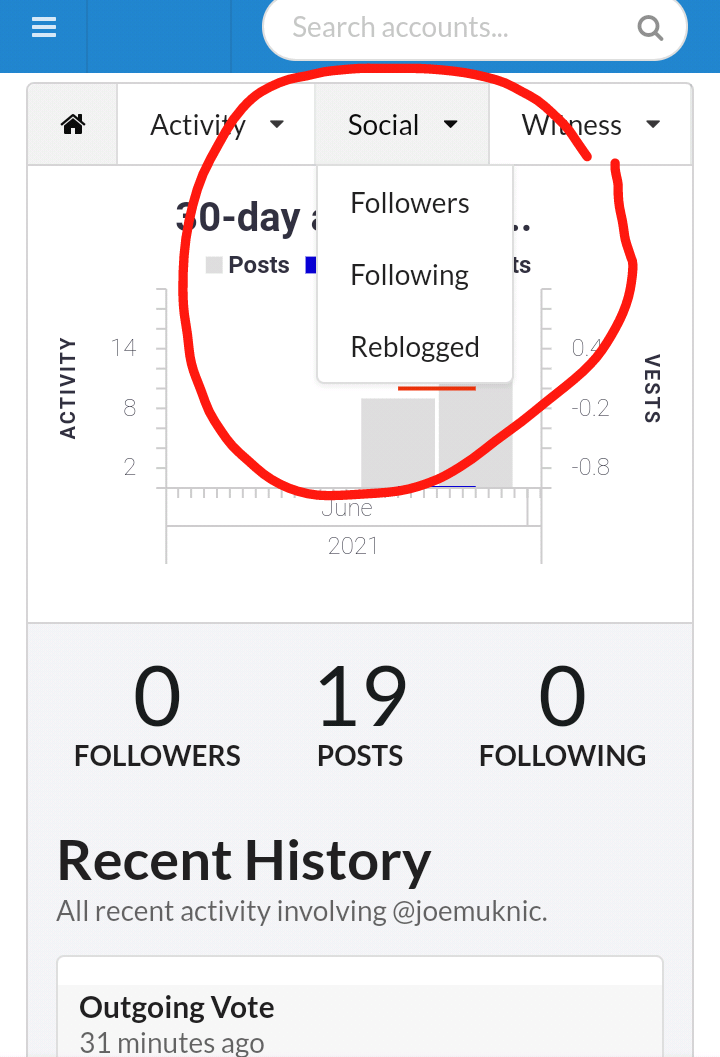 HOW DO I CHECK MY VOTING POWER.
To do this one you look for the witness section in that same page in steembd.io and click it then you will see voting click it.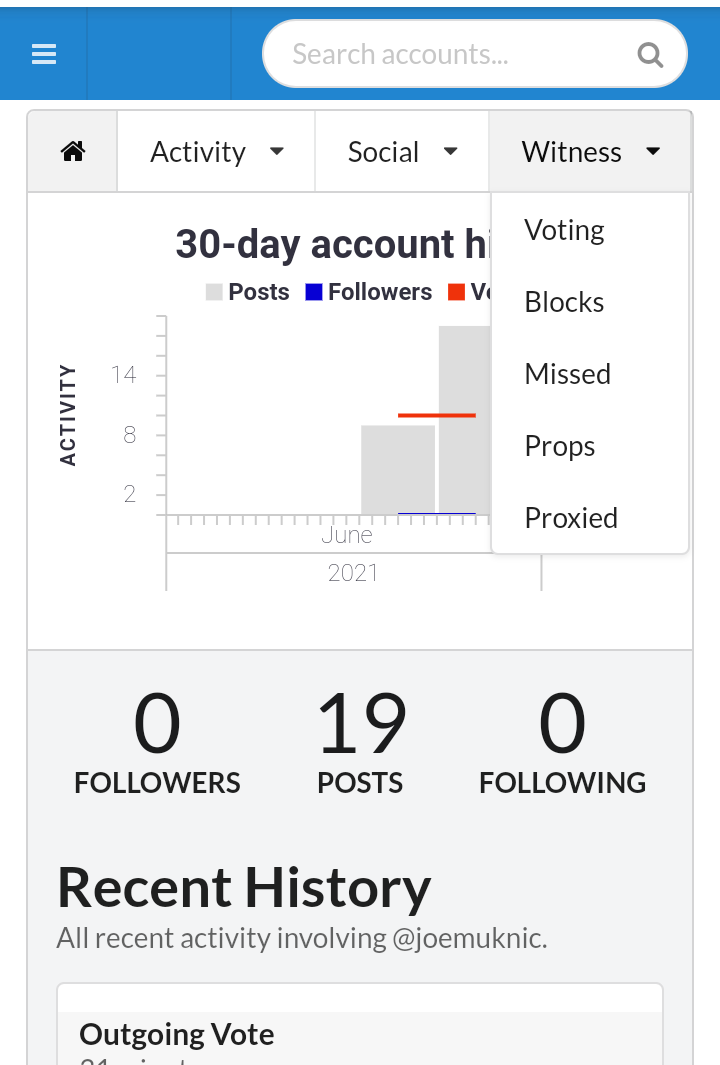 Then later scroll down you will see your voting power there.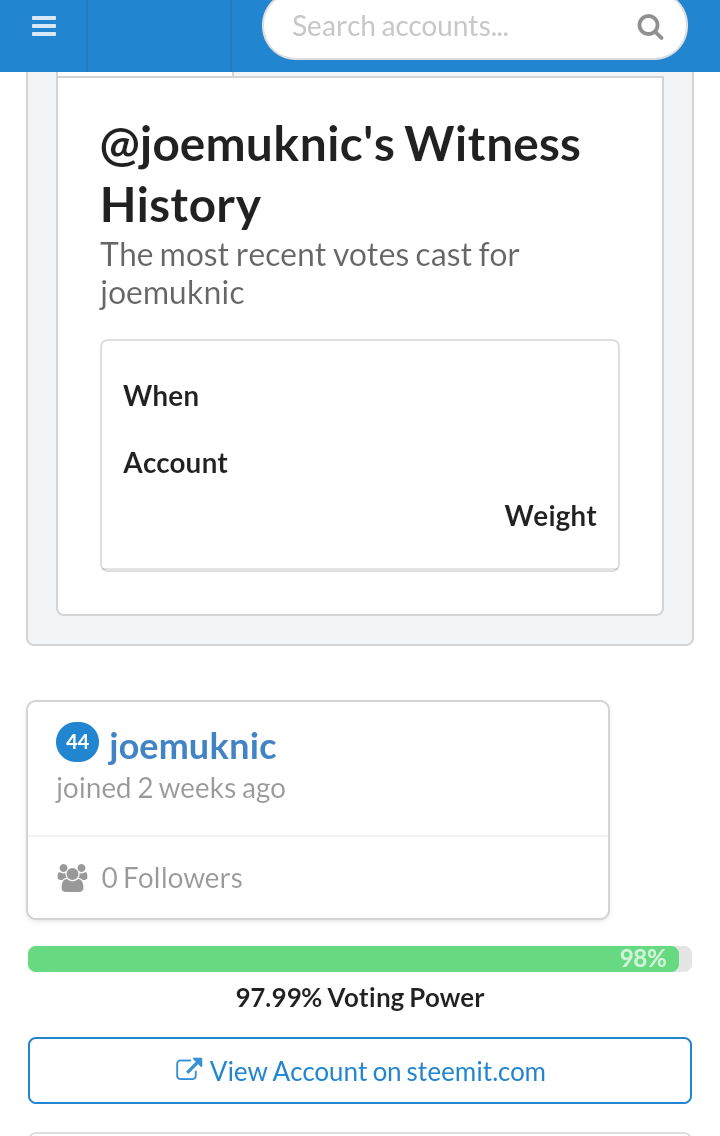 Thanks for Reading