Hello every one welcome to another achievement post which is about achievement 6, last time i wrote about achievement 5 task 4 but today i am going to write about understanding curation and community which is achievement 6.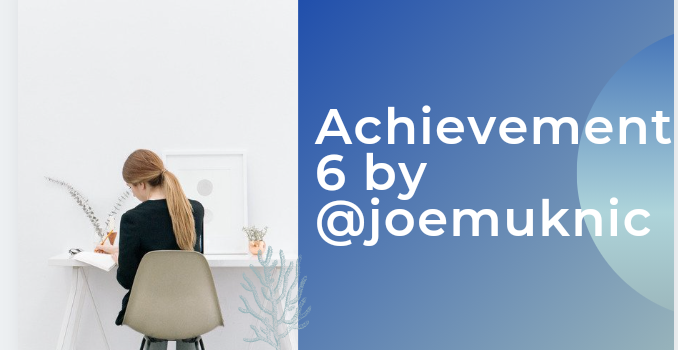 I am going to start writing now
MY UNDERSTAND ON HOW VOTING AND CURATION WORK IN STEEMIT.
In steemit platforn if you are curating which is upvoting you are going to receive award, curators receive half of the reward like 50% while the author receives the other 50%, in steemit there is upvote and downvote which are upvote means voting in support while downvote means voting against or not in support, while it is hard to see a downvote it happens to authors who are not original.
Voting reward a curator receive depend on the reward the author received and it also depends on the time you upvoted the author post meaning it is a first come first serve mentality, if you are the first to upvote that is after 5 minutes that the post was posted you are going to receive the highest amount of curation reward.
Votes reward depends on the high sp of the curator meaning the higher the steem power the higher the reward, users with less than 500 sp votes 100% while users with upvotes more than 500sp can reduce the votes reward through sliders meaning they can reduce the 100% to 50%.

WHAT HAPPENED IF YOU VOTE A POST BEFORE 5 MINUTES MARKS AFTER POSTING
This is what happens when you a curator upvote an author after 5 minutes.
In the first minutes the curator receives 20% out of 100% of the 50% earned.
in 2 minutes the curators receive 40%
in 3 minutes the curator receive 60%
in 4 minutes the curator receive 80%
in 5 minutes the curator receive 100%.
The remaining reward would be returned to the steemit pool.
WHO WILL YOU VOTE FOR STEEM WITNESS AND WHY?
I will vote for this three accounts to be my witness and the accounts are @steemchiller, @justyy and @tipu why?
@steemchiller created steemworld.org while justyy created steemyy.com and tipu is just the account that gives you upvote when you send for the steem or sbd.
COMMUNITY I WILL JOIN AND WHY?
In this platform called steemit there are good communities and also bad communities that is why i am going to list 4 communities and why i joined them.
I). I joined steemit crypto academy because i want to write about crypto related topics and this community is the place to do it.
II). I joined project hope because i like the way the community operate which is like a sense that before you become a member you have to accepted by the moderator if not you will not be receiving support from project hope.
III). I joined steemalive so that i can be posting diary games and because many of my country people are in that community.
IV). I joined newcomers community because i want to finish my achievement posts so that i will become a pro steemian.
Thanks For Reading