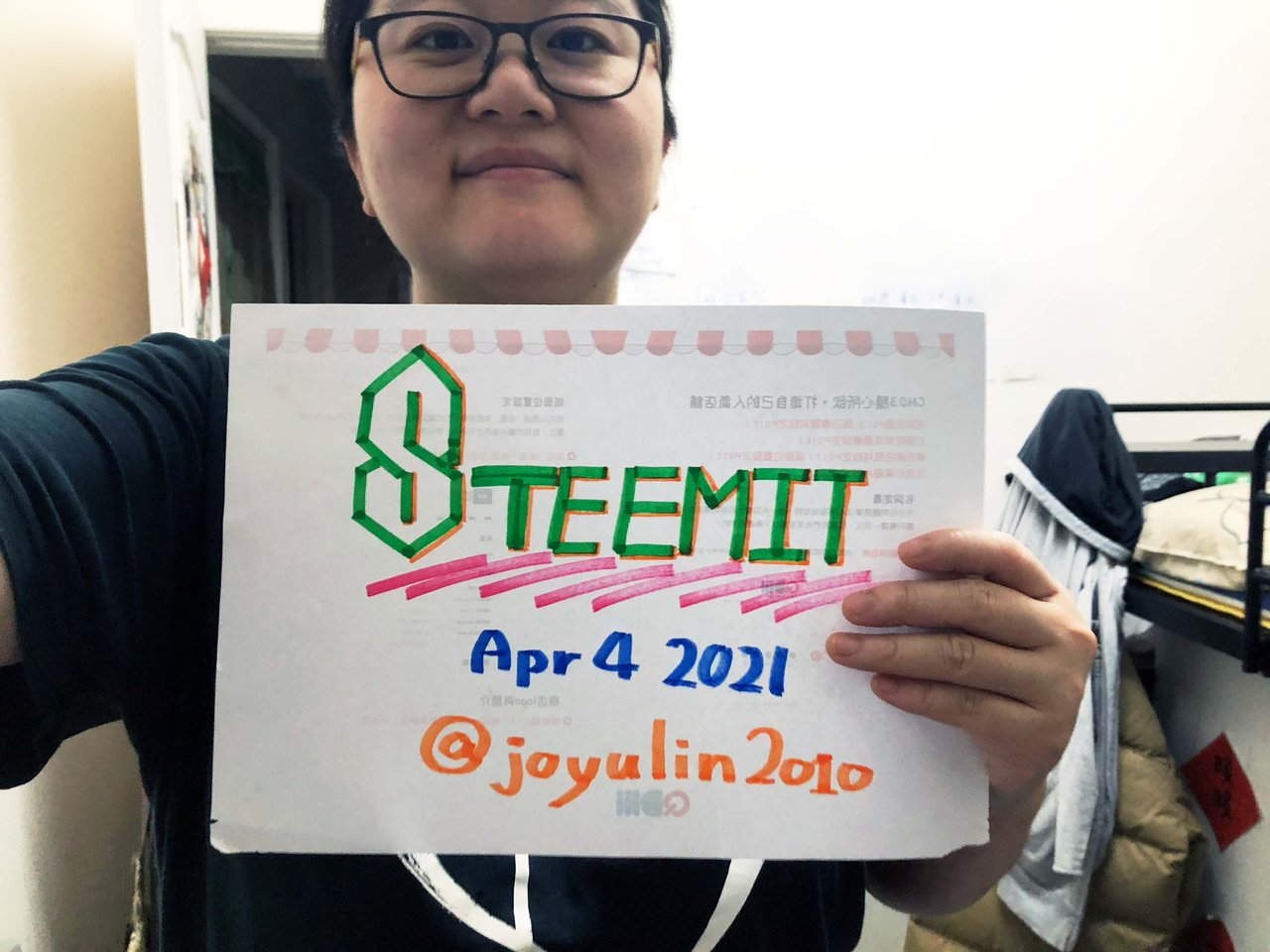 Introduction
Hi, I'm Joyu from Taiwan, 32 years old. I have not written anything in English for a while, so please be patient with my poor English grammar. I believe if I keep practicing it, sooner or later will be able to master it. Now, live and work in Kaoshiung as an e-commerce marketing specialist, work in a small company, impossible to dispersion my works to others, which means I responsible for everything related to marketing.
Crypto Experience
No experience with crypto, since March 2021 is the first month that I start managing my blog on a platform called Matters, also the place where I discover Steemit. Curiosity is the reason why I wanted to join this community and to learn more about crypto. At the same time, I hope to share some usual daily life stories, funny things about my cat, valuable experiences about marketing.
Hobbies And Dislike
Love everything relates to graphic design, brainstorming creative ideas for marketing events, reading article and books about business management, self-development, designing, web design, and learning new things relevant to marketing.
Not good at handling spice food, wasting time doing the same thing repeatedly, and bugs.
Goals to accomplish
Become a better writer in a year
Posting what I learn about SEO on Steemit (Learning Right Now)
Share my graphic design/UI project every month
Thanks to @cryptokannon kindly answer my question, makes me feel less nervous about joining this new community. Nice to meet you all! Thank you for reading ^_^