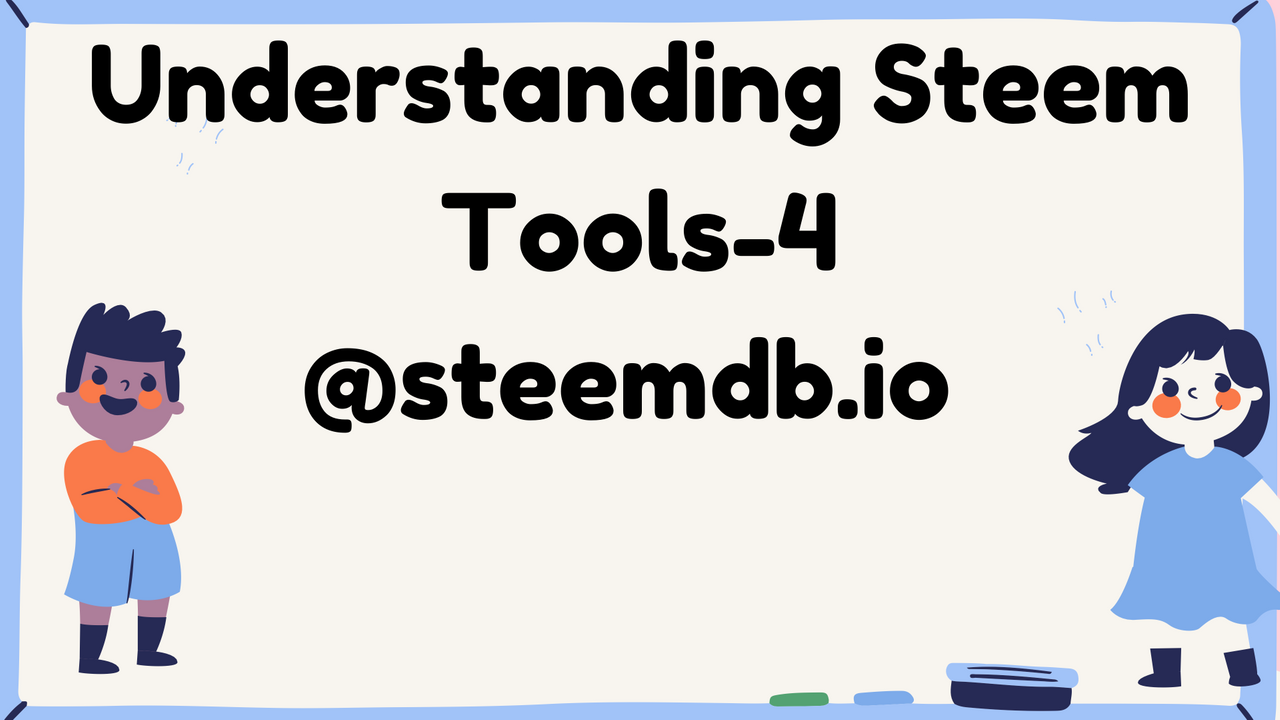 Finally, I am in my last review of the basic steem tools on the Steemit blockchain. In this post, I will be reviewing one of the most important tools called steemdb.io. It is an explorer that provides many functions. It is required by Steemit Inc. and should be known by all Steemian.
How to see the "Recent History"?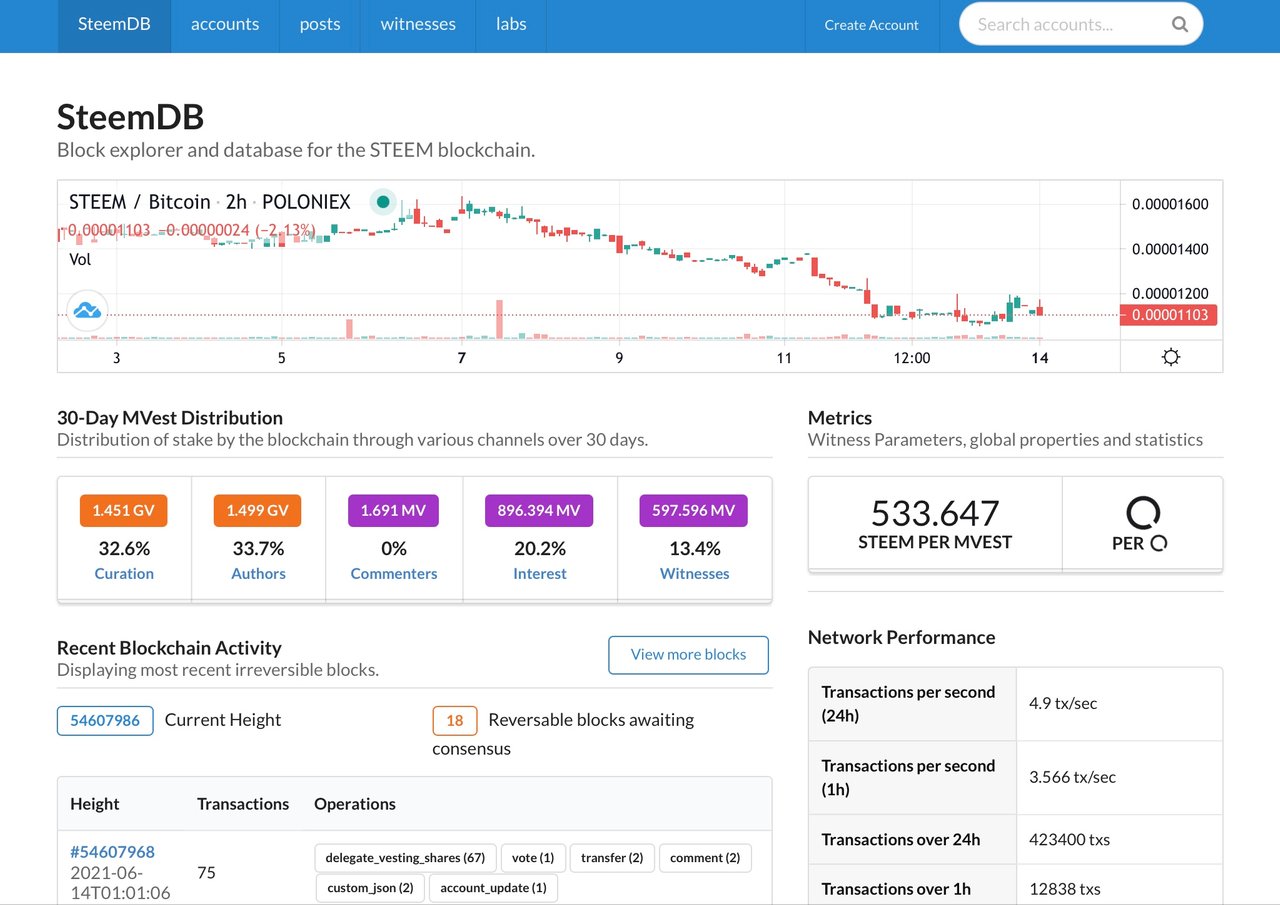 Below the 30-Day MVest Distribution, it is visible the " Recent Blockchain Activity" you can access all transactions under the Steemit blockchain. Followed by a list of channels, Curation, Authors, Commenters, Interest, Witnesses. Under the "Recent Blockchain Activity" is the current height and the reversible blocks awaiting consensus transactions. To check more about the recent history, you can check it on view blocks, and it has the list of the recent blocks and witnesses history. These are the feature of the "Recent History" of Steemit blockchain.
How to check different activities on Steemdb.io?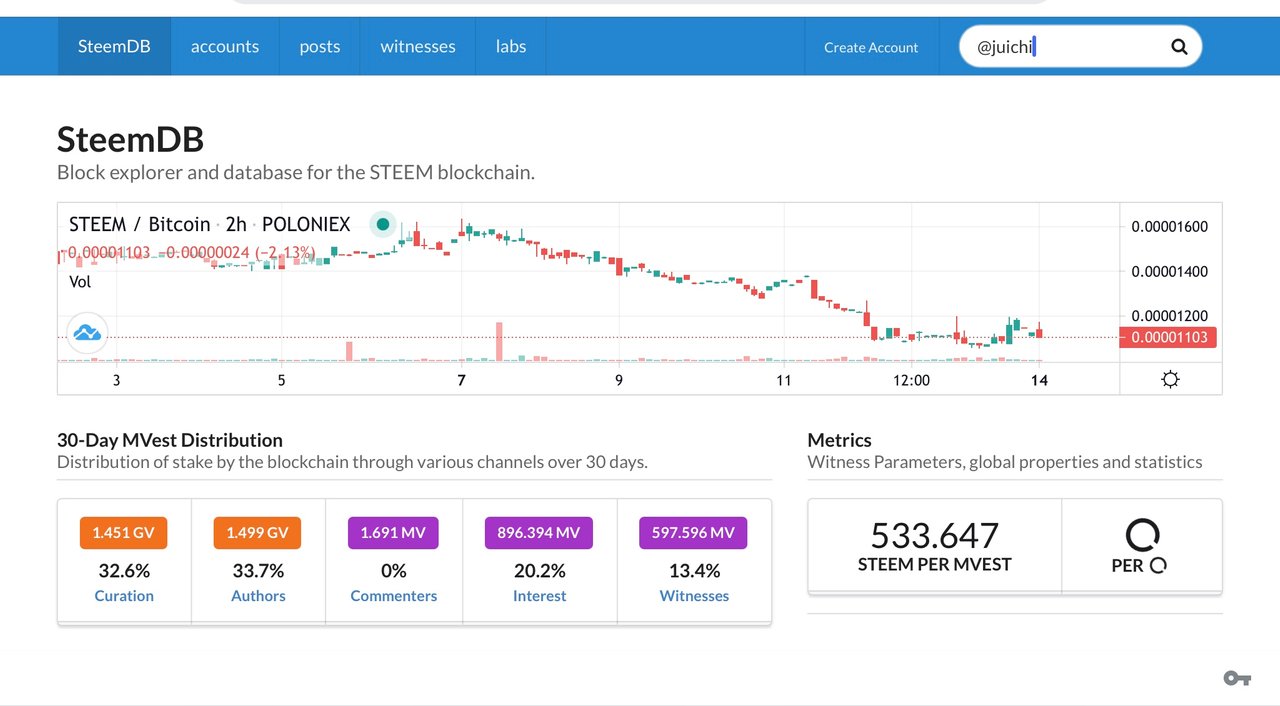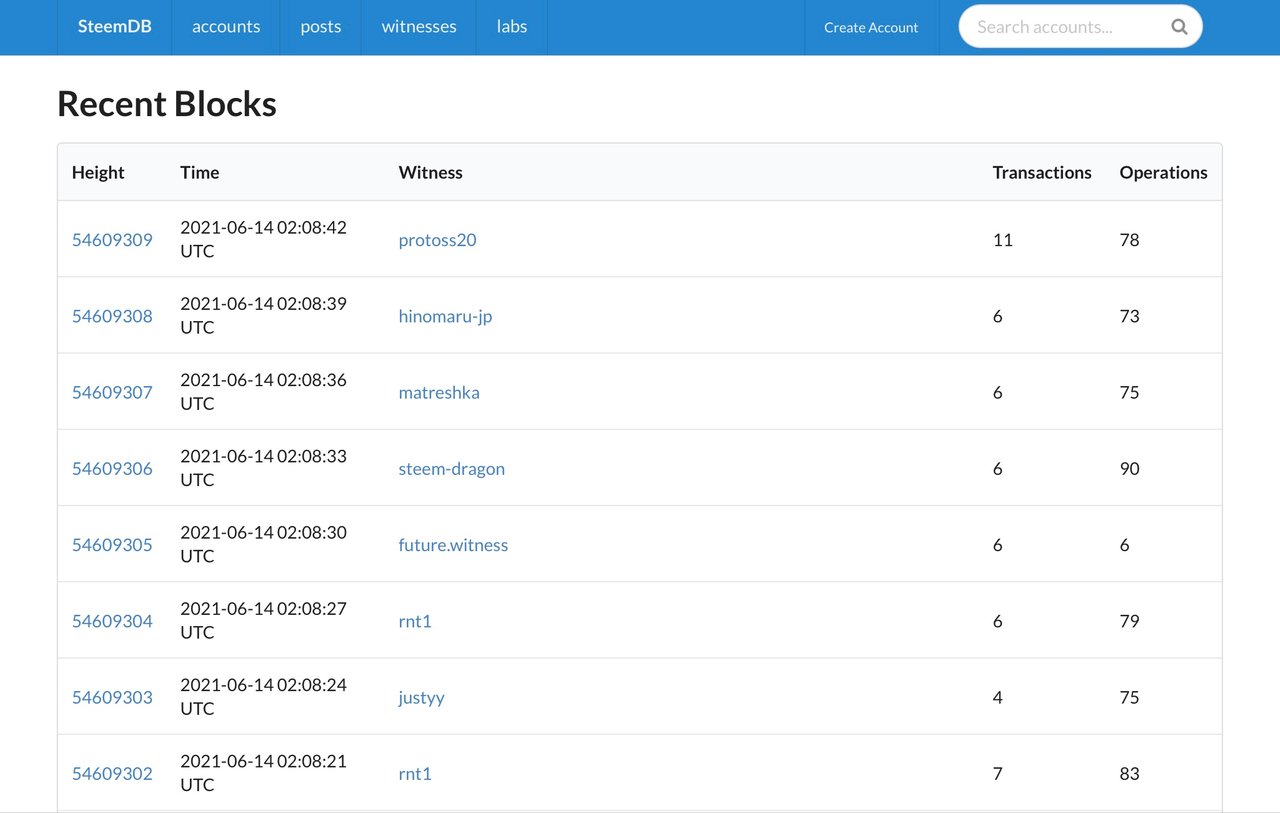 By checking the different activities on Steemdb.io, such as posts, votes, replies,rewars,transfers. At the home page you have to click on the account at the top menu. On search bar type any steemit account you want to search. It will lead you to the list of recent blocks. There you can select the activities that you like to do. For example, click on " Witnesses" where you can see the list of witnesses.
How to know who reblog your post?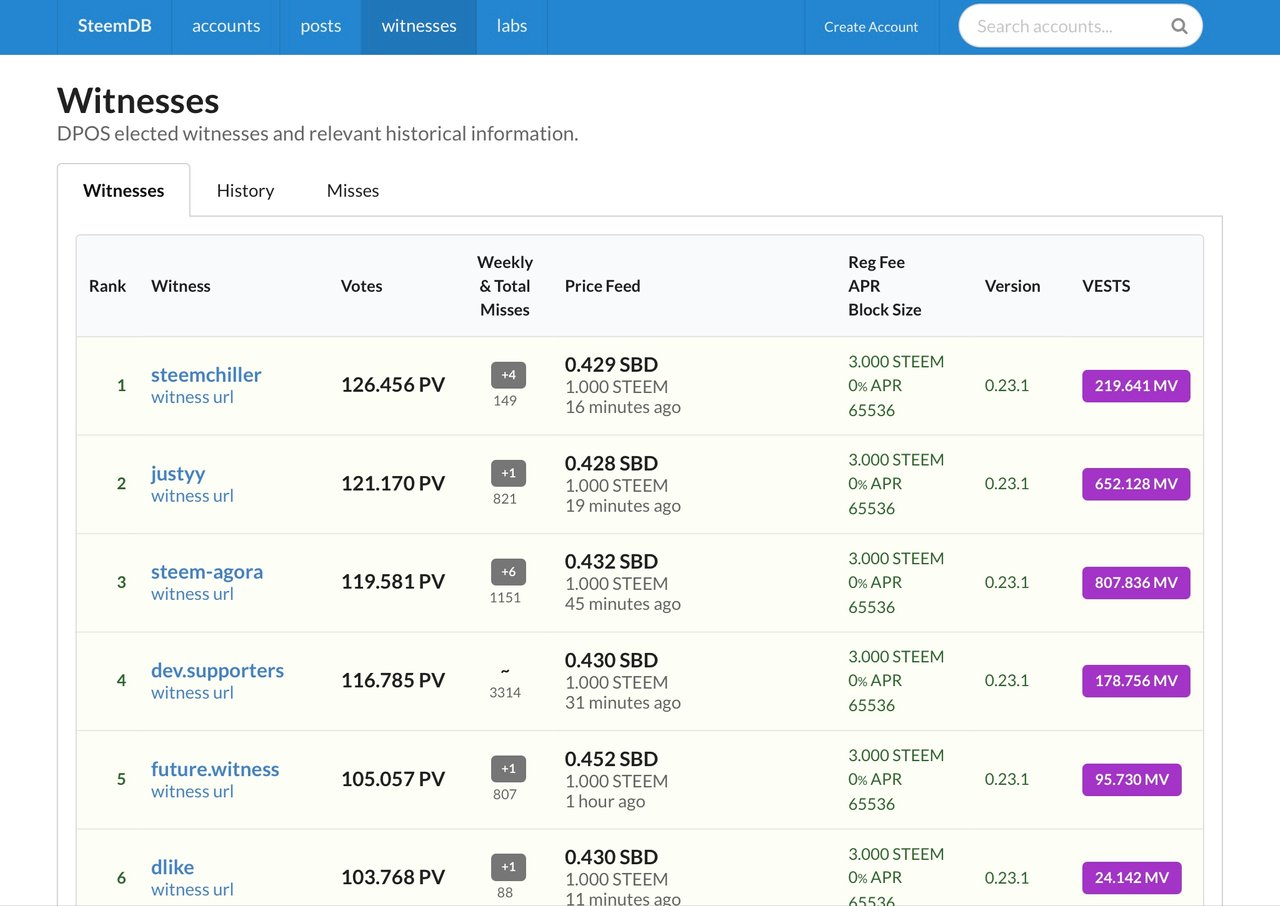 For you to know who are the other steemian reblog or resteem your post, Click on view more blocks, (just base on the screenshot above) it will show you the list of recent blocks. The next step is to click on "Witness" then select "reblogged", there you can see our fellow steemians who resteem our post.
How to check your Voting Power?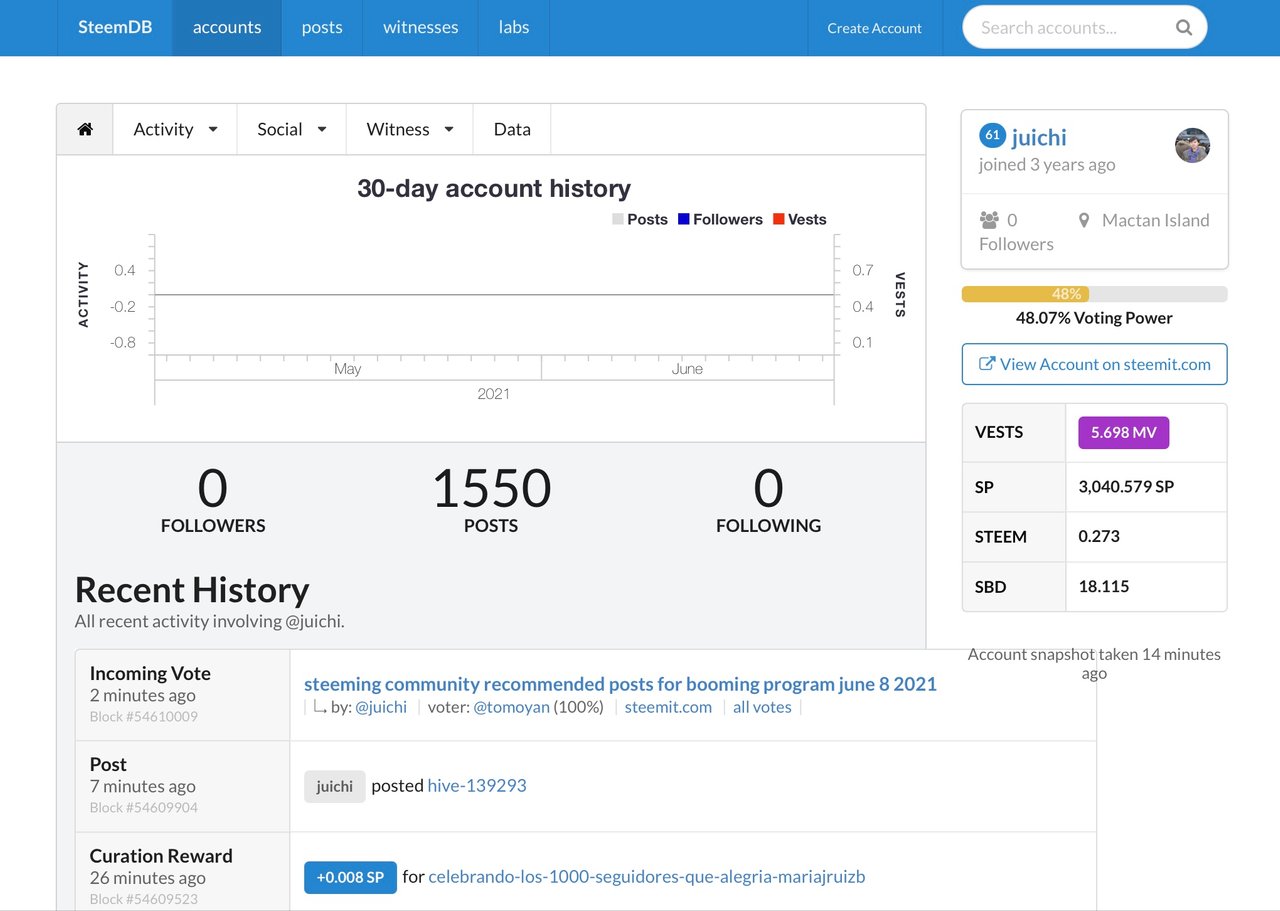 In a "search bar" type your account name and click. There you can see the complete information of your account, the year that you've joined steemit, your votes, and your voting power.
Kindly regards,
@juichi