Hello All,
As a part to complete my achievement task, I have to share my understanding about steemworld.org . So here is my review about it, It is a web page where you can access your account by using Private posting key.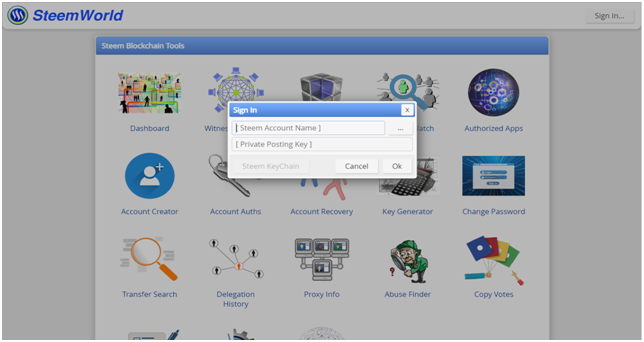 Source
Steemworld is a Powerful application where you can analyse your various day to day activity which we Performed on Steem Platform, for tracking and analyzing Our account this application provide this type of interface to connect, which shown in below picture


Source
As we see in above picture there are various tools by the help of which we can collect many information about our account. lets understand it in phased manner;-
Phase 1


Source
In above image we got various option button such as;-
Voting Power
Vote Amounts
Tags
Link
Tutorials
In which 1st and 2nd option are useful so we talk about them.
VOTING POWER
As we see in above picture widget shown in circular shape with indication of 100% is know as voting power, which can be adjusted according to uses of voting. Voting Power % and The Vote as $USD is reflects here once you have the power to vote.
VOTE AMOUNT
After voting Power 2nd option is vote amount where you can find value of voting % in form of $ USD, This $ value is different for every account according to their Voting Power.
Phase 2


Source
In Phase 2 this application helps to understand on these parts of profile;-
Account details
Account Operations
Post
Coming Rewards
Tools
ACCOUNT DETAILS:-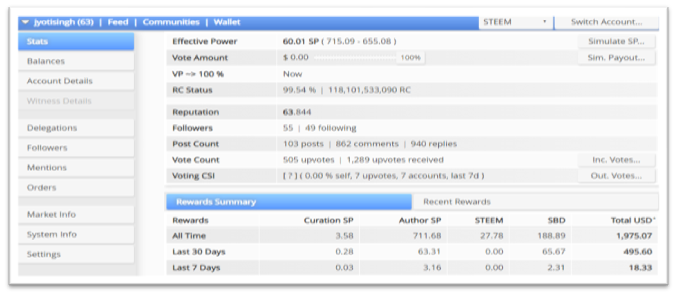 Source
As you see through various option you can get different types of information about your profile, some of important option are
Stats
Balances
Account details
Delegation
Followers
Mentions
Order
Market info.
System info
Setting.
In all these options, there are few options that we need to understand, so I am trying to explain it.
Delegation
Delegation is a part of your contribution to any communities which inpower him for giving variou rewards to others.
Delegation have 3 types as you can see in below image:-
Incoming
Outgoing
Expired

Source
As you can see in above image there is option delegate, after clicking on it this window will open from where you can delegate your SP to other's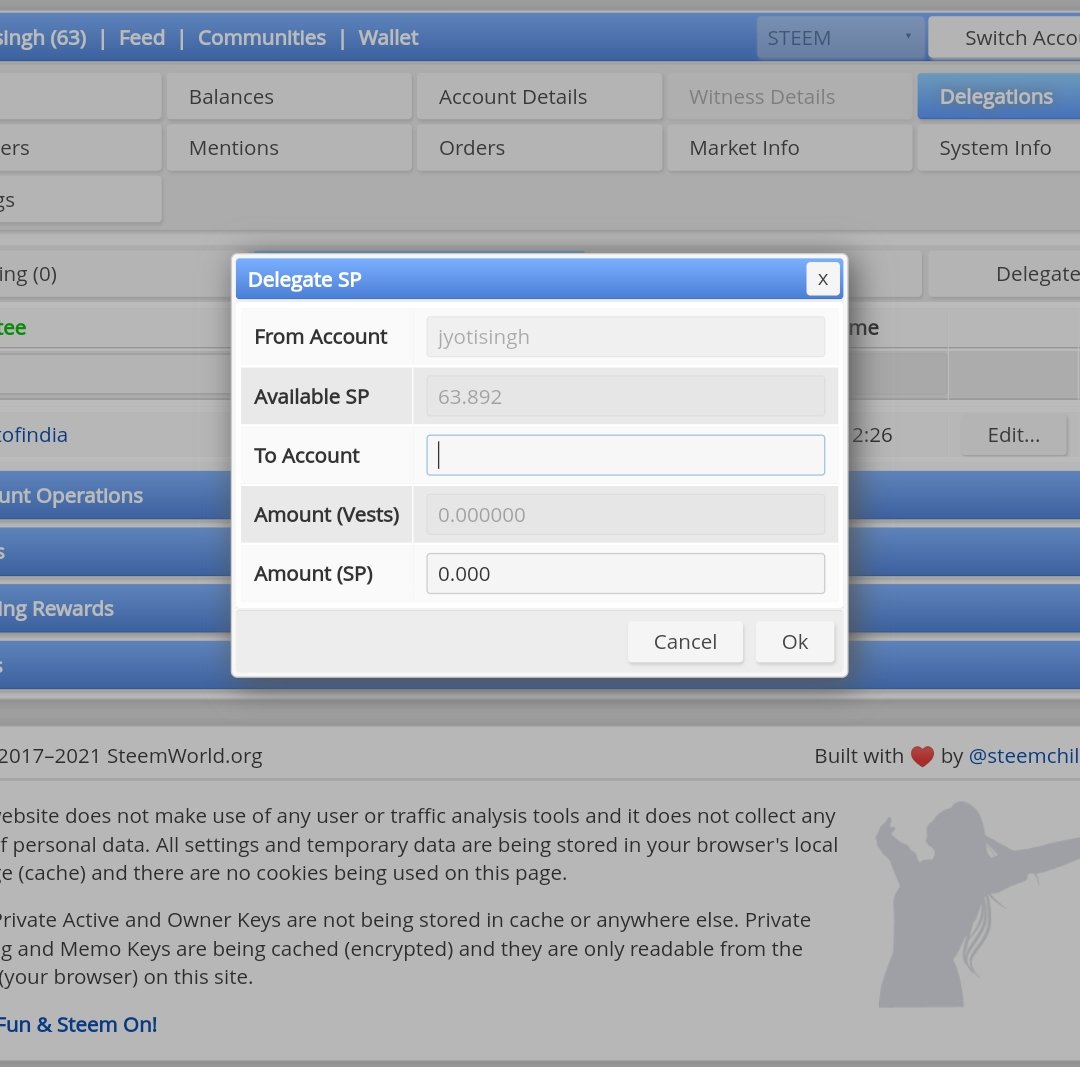 Source
ACCOUNT OPERATION:-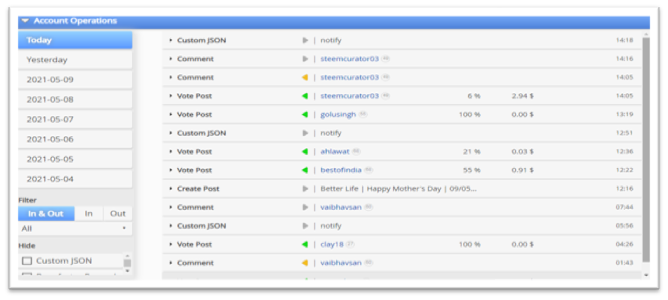 Source
In this option you can collect your day to day performed actions in your account.
POST:-


Source
Here we can find Our latest Post and action on it.
COMING REWARDS:-
In this option you can track your various rewards such as curation rewards, author rewards in the form of $ USD.
TOOLS:-
This is a last option of this application where you can find various tools to perform various task.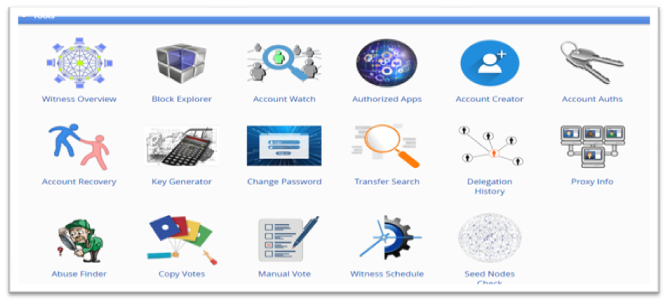 Source
With this i am going to end this post and thankyou @yohan2on and @cryptokannon for your useful post which help a lots.
Thank you,
With regards,
@jyotisingh
cc:
@neerajkr03
@sapwood
@radjasalman
@besticofinder
@bright-obias
@adeljose
@whitestallion