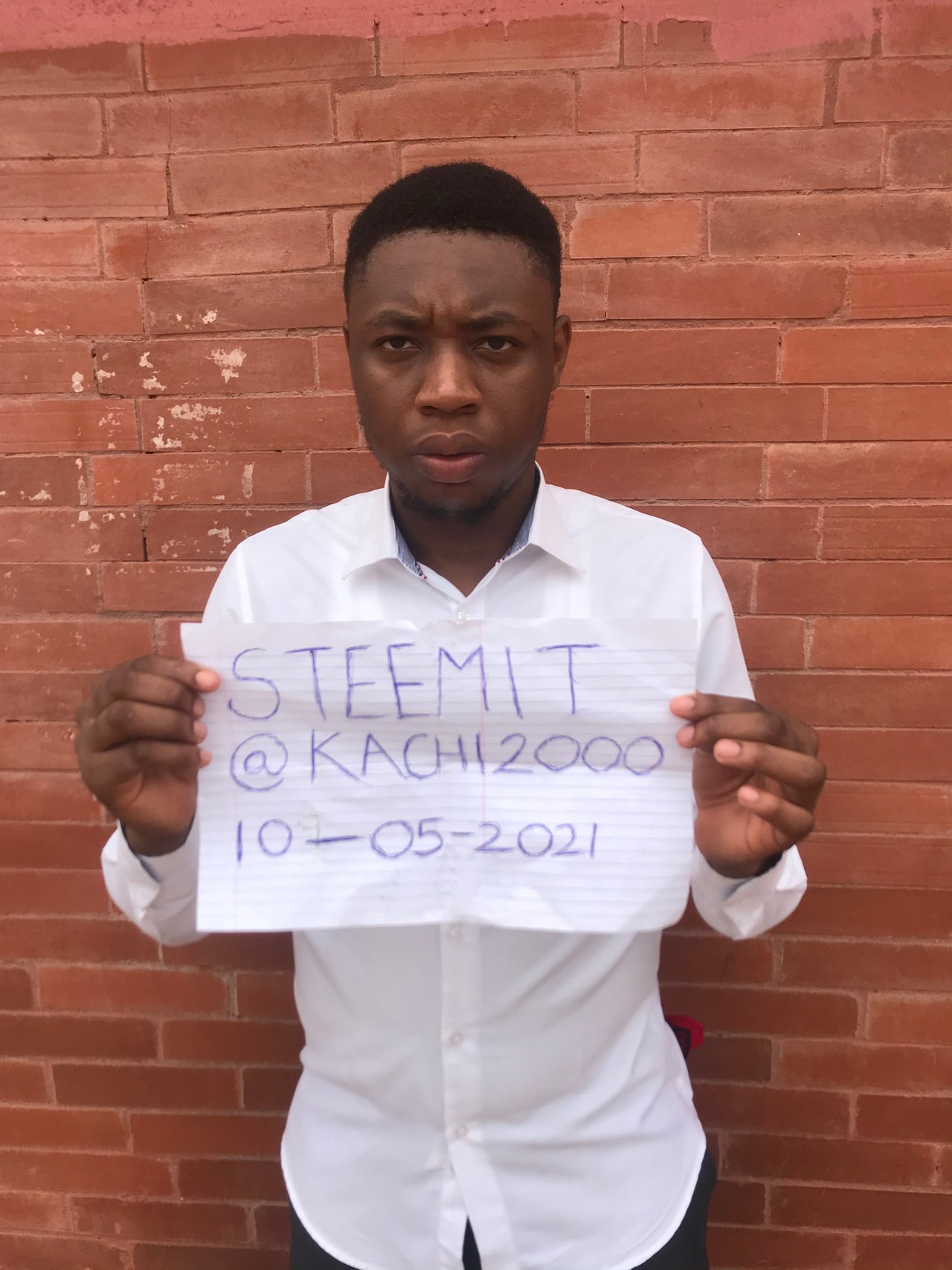 Self-introduction:
I am Agwuna Onyedikachi Goodness, a 21-year-old 300 level medical student at the University of Nigeria Enugu campus, I am from Enugu state in the eastern part of Nigeria but I and my family reside in the northern part of Nigeria, Abuja to be precise.
I am from a Christian family of 4, the third born and the second boy.
Educational/Career path:
I am a medical student studying human anatomy at the University of Nigeria, Enugu Campus (UNEC). I always had a dream of becoming a medical doctor but right now I'm focusing on completing my degree in Human Anatomy and will further my education overseas. I should be in my final year if not for the pandemic which took a year from us here.
Hobbies:
Since I was little I have always loved playing and watching football. In my leisure time, I play video games and I enjoy playing football games the most. I also love listening to music, hanging out, making people feel special around me and making new friends.
Experiences with cryptocurrency:
I don't actually have a good idea about it because I just started learning about it recently but I'm improving on that, yes I trade and keep all my profits in cryptocurrency, I have not gained or lost much but I hope to trade bigger in the nearest future with a better experience.
How I got to know about steemit and why steemit:
A friend of mine @alphafx told me about it, and I was so excited about the idea of having a platform to share my views and ideas and still make gains from it. I never knew about this life-changing platform but right now I am here to explore the wonderful opportunity given to me by this platform and hope to give my best.
Special thanks to @cryptokanon