Hello, Steemit Community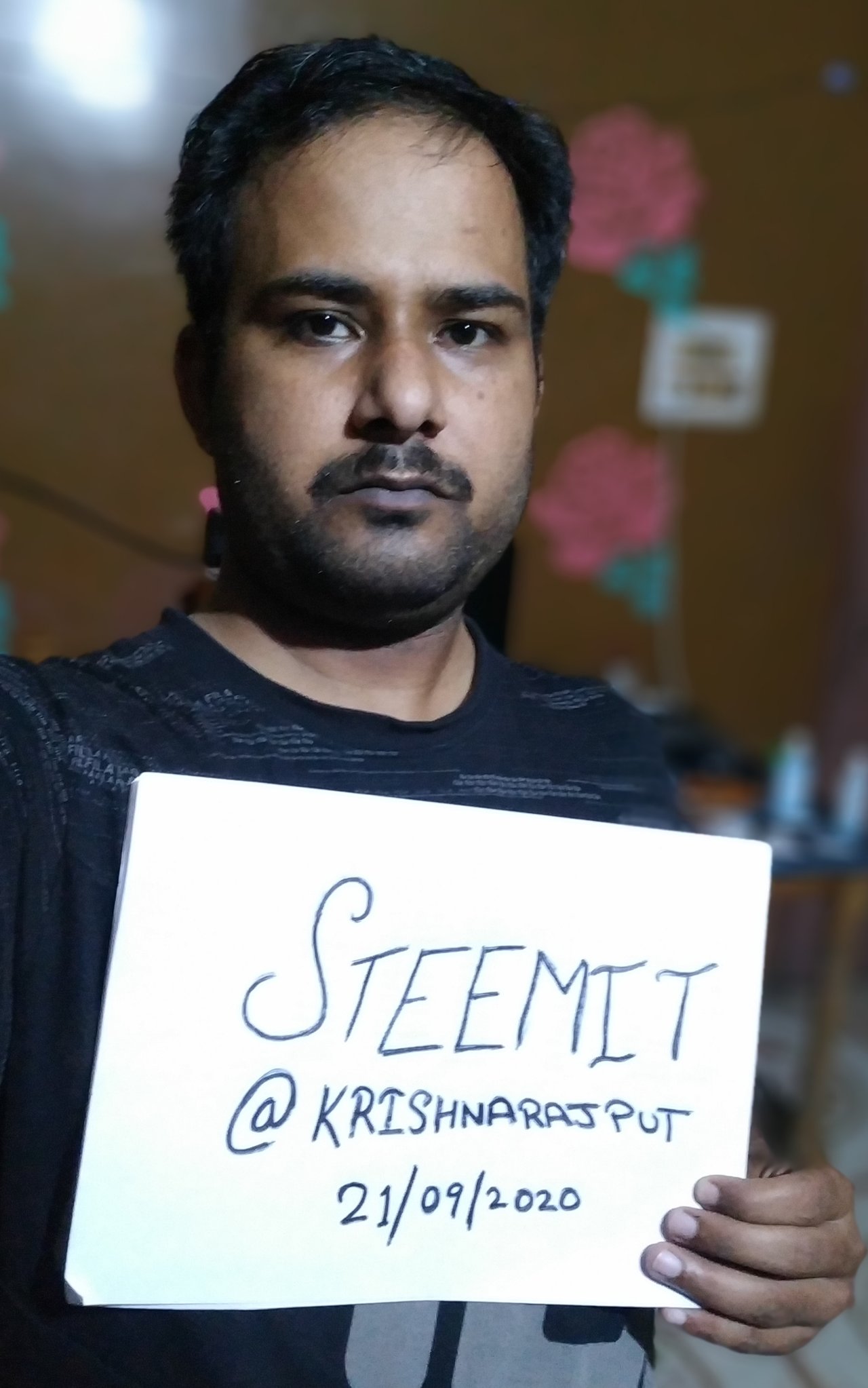 Hey Guys I have to post this introduction again because in my previous post there are lots of mistakes, so here I am starting again.
My name is Krishna Singh, I am 33 year old. I lived in Amritsar (Punjab), India.
As per my studies I have travelled various cities during my School time and finally completed my MBA Degree from Pune University, Pune (Maharastra).
I work with Pipe Manufacturing Company, as a marketing representative for Amritsar area, where I have to represent my company. Here I have to perform various tasks such as creating and maintaining good company image and sales figures.
My experience with Crypto, it's on Primary level. I am looking forward for learning about it.
My hobby is to explore new things and learn from this. Beside this making friends and Interacting with other are also my hobbies. As we all know website gives us opportunities to interact and makes friends on it this makes my interest on it.
On steemit there is lot of new this which attracted me here, who give me chance to know about other people through there blogs, which I love here. Each blogs on this site gives various information about many things from which I can learn about various topics.
I got to know about steemit through @neerajkr03 and then I have notice it on twitter also, which increase my curiosity about it and then I start research on it and found various interesting facts about this, How one can earn by posting and participating in Communities .
I am much excited to start journey with my new steemit family. I hope here i can make some more good friends in the country and outside the country.
Thanks for reading my introduction and hope you all support me in my journey.
#introduceyourself #achievement1 #india #cryptokannon #introduction #newbie